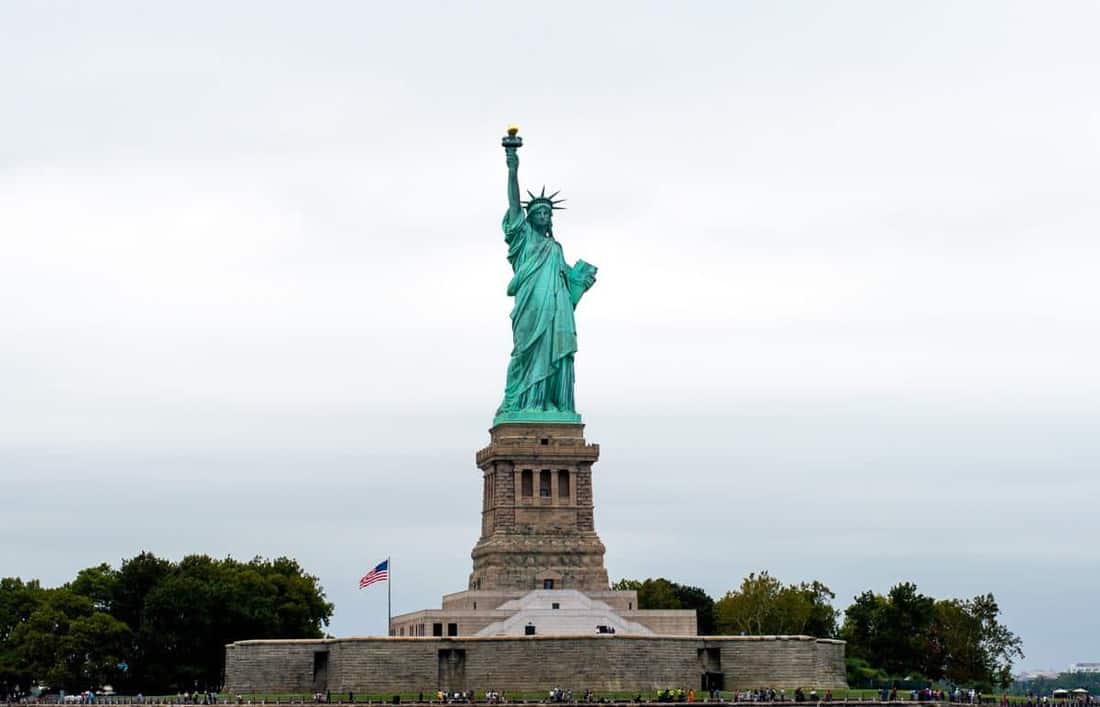 New York City is the perfect family vacation destination. The city's wealth and mix of global cultures mean that there's something here for every member of the family. Our article a 'Complete Guide to NYC: Fun Things to do in NYC with Kids is a good place to start. Every family that visits the Big Apple also needs a place to sleep, and here are some of the best places to stay that are also ideal for kids.
Cick here for our full guide on where to stay in NYC with kids.  It includes how to choose the perfect location as well as tips for the best budget hotels in NYC.
The family rooms at this surprisingly affordable central-located hotel can comfortably accommodate up to eight guests with a variety of bed types and sizes. Rooms include a mini fridge, a sizeable dining table, and two full baths with large families in mind. Meanwhile, the hotel's Gastro 35 restaurant features a limited "l'il menu," which the makes the place child-friendly. The menu includes classic kid-friendly dishes like mac and cheese with chicken tenders, quesadillas, and burgers. You can then burn those calories by taking the kids for a walk to nearby Central Park or Empire State Building.
Click here for more information on the Wyndham and to check current pricing.
The Omni Berkshire Place if you want your kids to have a truly memorable hotel experience. Every child who stays at this hotel receives a complimentary backpack that's filled with fun goodies. This includes 2-in-1 card games, a sticker book, binoculars, and crayons – which the kids can use to colour in the restaurant menu. Kids even get milk and cookies for free on their first night. Just note that this is one of the more expensive options for vacationing families in NYC.
Click here for more information on the Omni Berkshire Place and to check current pricing.
Now we're getting to the more affordable family-friendly NYC hotels. Despite being located in the Clinton/Hell's Kitchen district where world-class restaurants make their home, Skyline Hotel is surprisingly cheap. Apart from a budget luxury experience, this hotel also offers a heated indoor pool, which will probably be the top attraction for your kids. Once the family is done with lounging around, you can take a 15-minute walk to the historic Theatre District where you can catch the latest family-friendly plays.
Click here for more information on the Skyline Hotel and to check current pricing.
This Midtown Manhattan budget inn offers cosy hotel rooms with all the essentials. At the same time, its courtyard offers a large outdoor swimming pool for the whole family to enjoy. Being located in one of the most popular areas for tourists in NYC, Travel Inn Hotel offers theatre, tour, and transportation services via its concierge desk. At the same time, its location means that some of NYC's best family-friendly spots are just a 15 to 30-minute walk away.
Click here for more information on the Travel Inn Hotel and to check current pricing.
5. Alternative Budget Accommodation
Click here for our ultimate list of budget accommodation in NYC that won't blow the budget.
While there are plenty of child-friendly hotels in New York City, for large families hotels are not the most ideal locations. If you are staying for an extended period of time, sharing a small space with your kids may not equal the relaxing holiday you need. An alternative is to rent an apartment through Airbnb or NYC's local listings. Large families will save money through the self-service and have a space that is ideal for excited kids. Property prices are astronomical in New York, with a feature on commission rebates by Yoreevo detailing how real estate brokers are paid an average of $60,000 for each place sold. This means that there are lots of landlords looking to rent out their apartments in top locations that most people would give an arm and a leg to live in. Your family can experience what it is like to live in a swish New York apartment as seen in TV shows and films. Just don't get too may ideas of moving into one on a more permanent basis.
Follow our tips and you'll be well on your way to making new family memories in the "city that never sleeps.