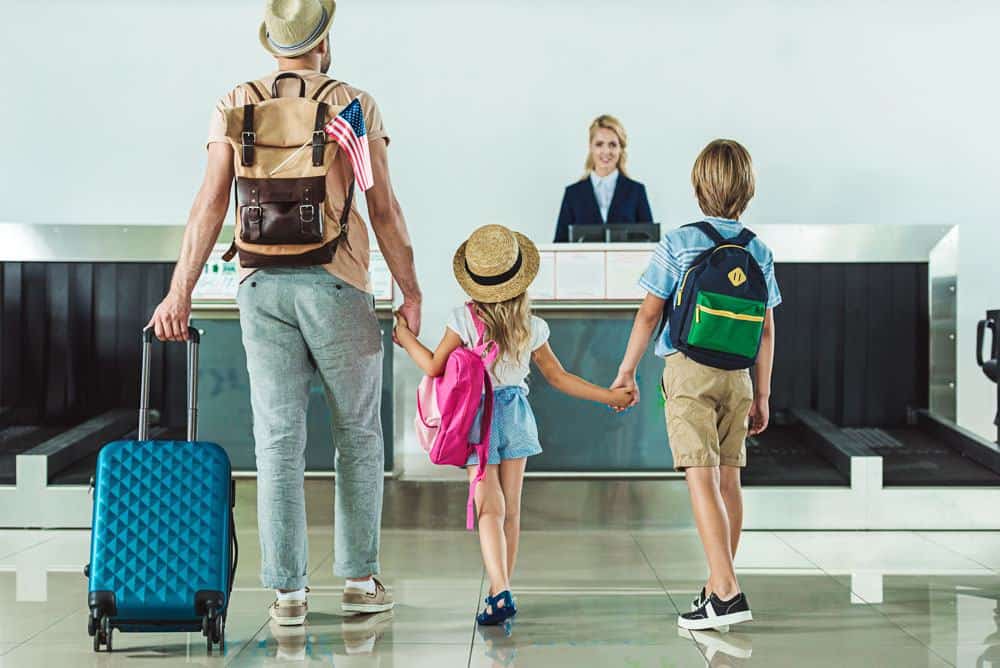 If you've ever travelled with family before, you'll know that family travel can give you the best of both worlds. You get to make memories with those you are closest to. Yet, it can also be stressful, tiring and expensive. Whether it's seeing the world or just your backyard, here are a few tips to make your family holiday less of a 'National Lampoon's Vacation', and more of an unforgettable adventure.
SIMPLIFY YOUR FAMILY HOLIDAY
Below are 6 top tips to ensure a stress free family holiday!
1. Outline the essentials
So, you know you want to go somewhere, and you know it'll probably involve at least three people, except you don't know where to start. That's ok; family trips are very rarely a walk in the park. The best way to start your planning is to outline what you'd like out of your journey. This means figuring out where you want to go, how you're going to get there, and how much you're prepared to spend.
There's no order to figuring out these details. Perhaps your budget limits your destinations, or maybe your destinations create your budget. Regardless, arguably the most essential information is where and how much. Firstly, plan in advance. If its the middle of the Christmas holidays, it's unlikely you'll find somewhere to travel to without paying an arm and a leg.
So let's say you've decided to go in three months, now pick a location. When doing so, keep the size of your family and the age of your children in mind. A cruise is a great idea unless you're a family of five or more and need two cabins rather than one. Accommodation for families of all sizes is available if you do your research. Don't forget the prevalence of Airbnb's if you're a large family struggling with hotels.
Finally, the ever-present budget needs addressing. If you have the cash to be flexible, then this detail may not be as important. However, if you are a family on a tighter budget, it's imperative that you know what this budget is, and that you stick to it. Planning gives you more time to save; however, if this is more of a spontaneous decision and you'd like a bit more cash for flexibility, there are many personal loans for all types of credit available to you.
2. Cost-saving tips
Following on from above, if money is tight and you don't get to holiday often, here are some ideas to remove money worries from your trip away. There are two approaches here; you can either tighten your budget before you go or tighten it during the trip.
If you choose to budget tighter before, you can save money on food by avoiding eating out in the lead up to the trip. Track your spending more intensely, perhaps cut out alcohol and any daily coffees, it may not sound like much, but these expenses add up. Don't be blase with your weekly shopping. Know what groceries you need and avoid the temptation of unnecessary extra specials.
If you decide to restrict your spending on your trip away, instead, do a supermarket shop at your destination. On your day trips and little adventures, pack your lunches to avoid eating out. Take any and all free activities; not only does this save money, it usually gives you more freedom with your exploration. Look for the best deals when you're choosing your transport. There are many sites online designed to compare prices, utilise them.
And finally, it seems like a given but, don't use the room's minibar. Those things are boxes of temptation designed to exploit you and your budget. Ignore them.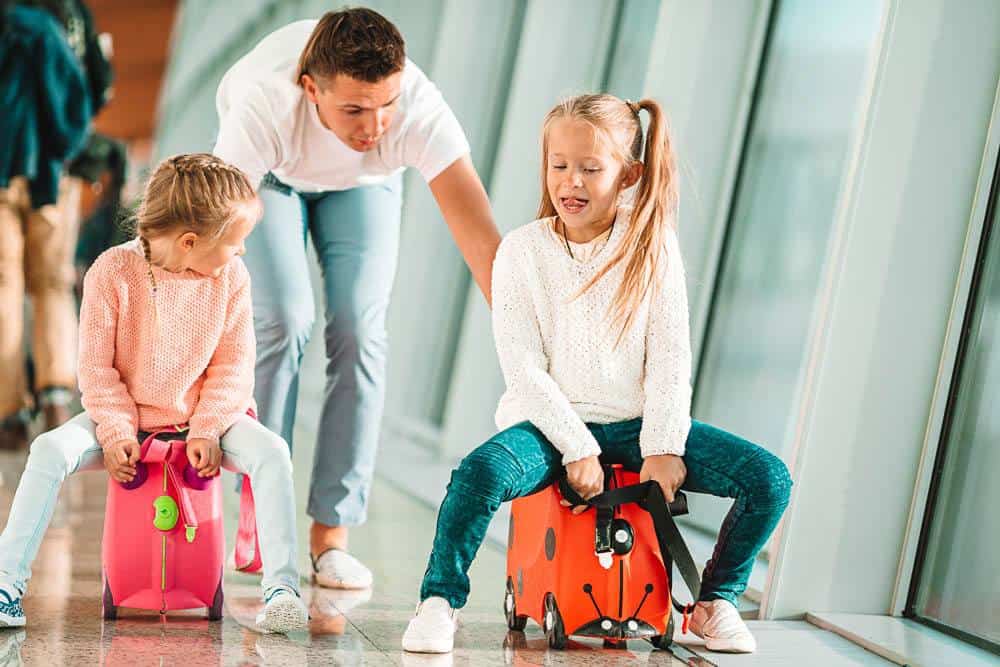 4. Don't pack last minute
If you're an unorganised person, its time to get organised. Not only do you have to pack for yourself, but you'll also have to pack for however many children you bring along. If your kids are older, they may be more self-sufficient. However, teenagers are lazy, and its best to give them a two to three business day advance to complete the task.
Leaving your packing to the last minute also means that you're more likely to forget something. So, if it helps, get yourself a big piece of paper and write out your categories such as clothes, linen, any toys or games, toiletries etc. and under your categories write out everything you'll need. Then all you have to do is check them off as you go.
And in the wise words of Baz Luhrmann 'don't forget the sunscreen.'
5. What can you do at your destination?
It's one thing to budget and pack early, its another thing to be sitting around in the lounge of your accommodation wondering 'what now?'. In case you haven't already noticed, kids have energy. A cheeseboard and a six-hour nap may sound fantastic to you, but it's more than likely your child/ren will cry if you pitch this idea to them.
So, before you get to wherever you're going, its best to have an idea of what activities you can do that the whole family will enjoy. If its a beach trip, you may not need to book anything. However, if its a trip inland it may be worth considering what kind of adventures are available and family-friendly. Or at least find something exciting for the kids to do while you taste wines.
Again, if you're planning ahead, look into what activities are available and whether you can get discounts when you book. If, for example, you're on a trip to the islands, there may be multiple snorkelling tours to choose from. Shop around for the best opportunities.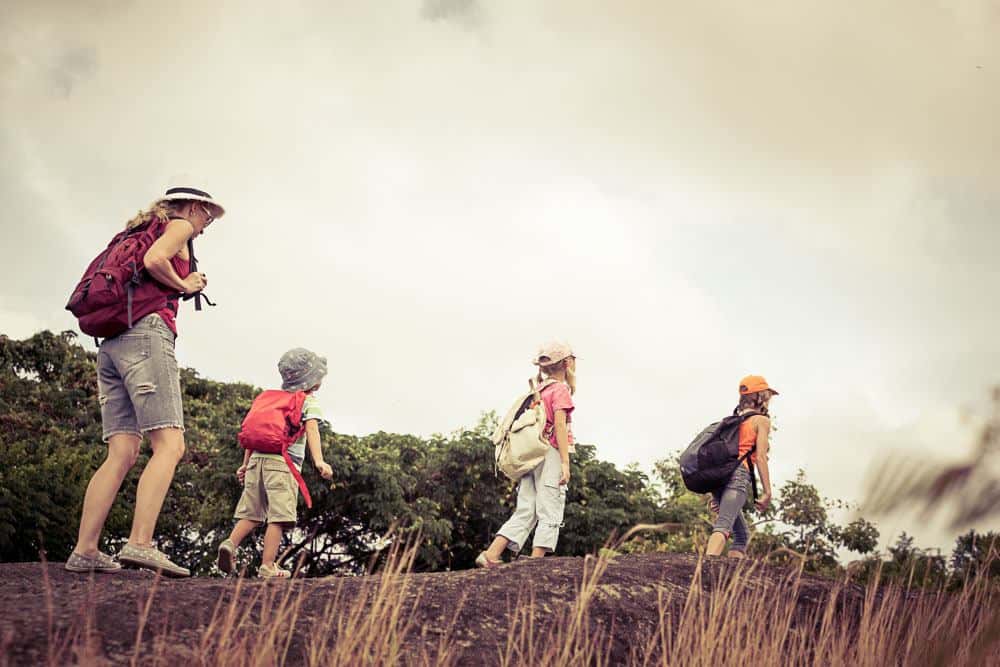 6. Be emergency ready
Finally, when travelling as a family, you must be prepared for all of the what-ifs. If your son or daughter has an allergy, don't forget the epi-pen. If you're driving to your destination, ensure that you have a spare tire. It's always a good idea to have a small first aid kit with you on your travels.
Have all your insurance up to date, health insurance, vehicle insurance, travel insurance etc. If you are going overseas, this becomes even more necessary. Make sure you know how to reach the emergency services at your destination. The 'it won't happen to me' mentality may leave you stuck in a sticky situation.
You can't bubble wrap your holiday, although, if you are prepared, it will make it much easier to go with the flow if plans do happen to fall apart.