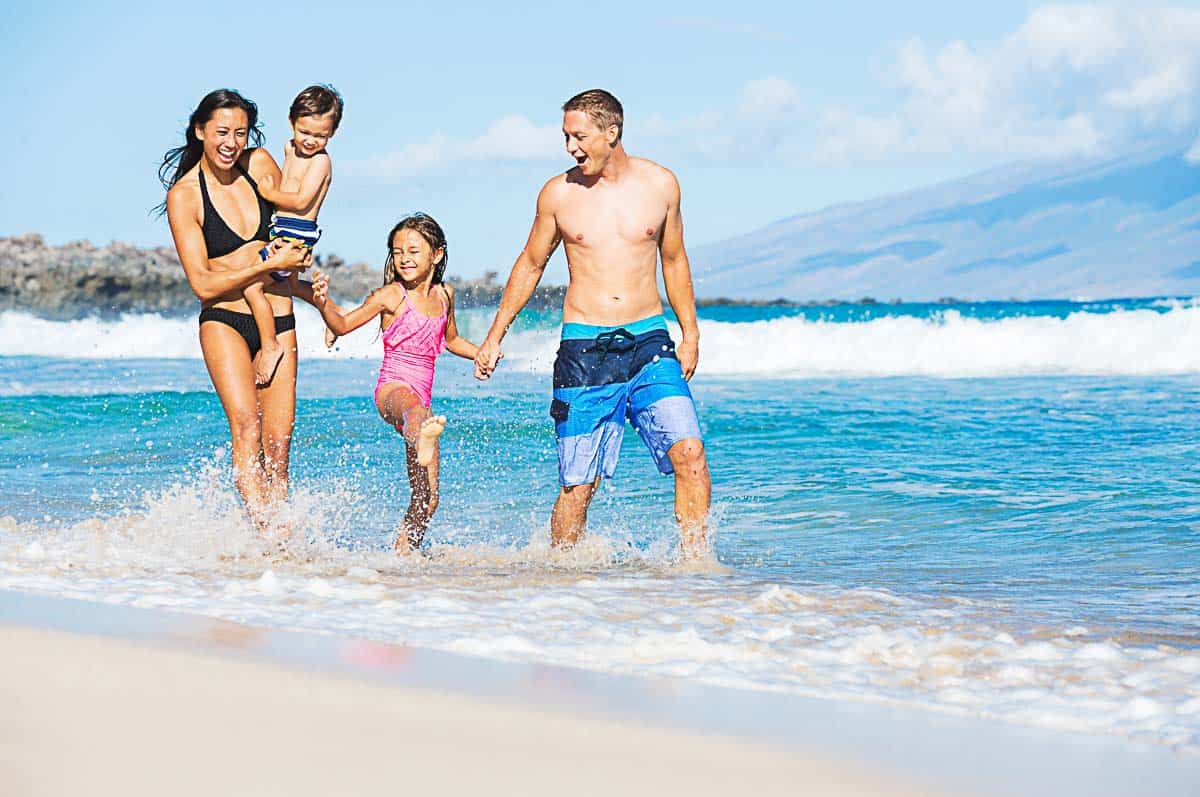 For many of us, those family vacations growing up are some of the best memories of our lives – and when we have our own children, it's natural to feel a certain responsibility to create similar ones for your own kids. But the world has changed a lot in the past few decades – airports are bigger and busier, everything seems to be more expensive, and the first question older kids are likely to ask about an upcoming trip is whether there's Wi-Fi or not!
We've put together a few tips to help the modern parent plan for, pack for, and budget for that all important family vacation!
Click here for 10 more tips for travelling with kids.
Choosing the right location
If your budget is limited, you might want to weigh the benefits of taking one big vacation somewhere overseas every few years versus having a smaller, local holiday every year. If your kids are very young, then an overseas trip isn't going to mean as much to them as it might in a few years' time. If this is the case, then it's a good time to open up a savings account – like a fixed deposit for three or five years for example – and rather feed money in there to budget for a big overseas holiday. In the meantime, don't forget that there are often many overlooked holiday attractions close to home that don't have to cost the earth. The rise of ventures like Airbnb has made small-budget travelling a lot more accessible if you have little ones in tow.
If you're going to save for a big vacation event, then think about the kind of places that your kids will experience things they've never seen before. Think scuba diving in a tropical paradise, skiing in the Alps, or a once in a lifetime safari trip to Africa's Okavango Delta where they'll get to see a wide variety of animals that they've never experienced in their natural environment before. Often the only way these trips will ever happen is if you start planning and saving for them many years in advance – but they're the kind of experiences that kids carry with them their whole lives.
When considering a destination, it's also just as important to factor in the age of your kids. Toddlers aren't going to appreciate museums, and teens aren't going to be enthralled with Disneyland any more. Try and choose accommodation that has at least some activities that every member of the family enjoys – nice restaurants for Mum and Dad, a nearby mall for the teenager in the family, and a swimming pool for the younger kids, for example.
Airports, Packing and Travel Arrangements like a Pro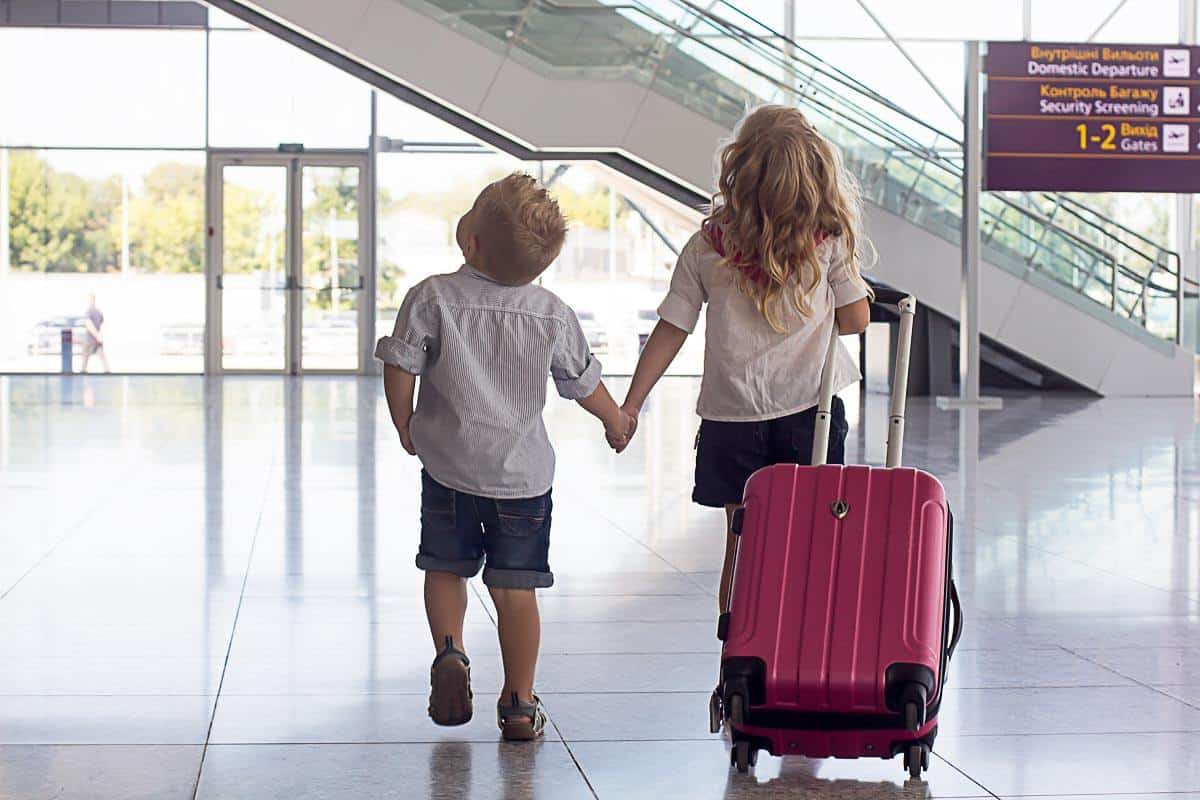 The single biggest favor you can do yourself when embarking on a trip with kids, especially younger ones, is setting aside extra time at the airport. Kids are going to get distracted by all the new things at the airport, they're going to get antsy waiting in line, they're going to need extra bathroom breaks, they're going to want their juice NOW – the list is endless. The last thing you need is extra pressure to make your flight on time – so get there early! Where possible, check in from your PC at home in advance so you can skip long lines at the counter.
If you have smaller kids, remember that strollers and car seats don't count as bags, so they can be checked in at the gate. Even if your toddler's a bit too old for a stroller, having them strapped into an easily maneuverable contraption which they can't disappear from when your back is turned is a good idea! Check with your hotel or other accommodation if they offer airport transfers or a shuttle service, so you don't have to wait for a taxi once you land.
Click on the links below for more tips on flying with kids:
Tips for surviving jet lag with kids
Guide to airline baby bassinets
Tips for flying when pregnant

Budgeting for that Family Holiday
One of the most common financial mistakes people make on a family holiday is spending too much money on the accommodation, and end up short on spending money. My biggest tip is to go for cheaper accommodation and do not compromise on the experiences. After all, if you're busy with activities all day long, then it's really just a place to sleep at night!
Holidays aren't cheap, and while it sucks big time, there might be times when a family vacation overseas simply isn't financially feasible. If you're going to put yourself in debt you can't afford, then it just isn't worth it. And while it might not seem like much of a bright side, being denied that holiday can be a big motivator to get on top of your finances once and for all. Review your debt, take an honest look at your spending habits and your budget – and come up with a plan that's going to make that dream holiday possible!