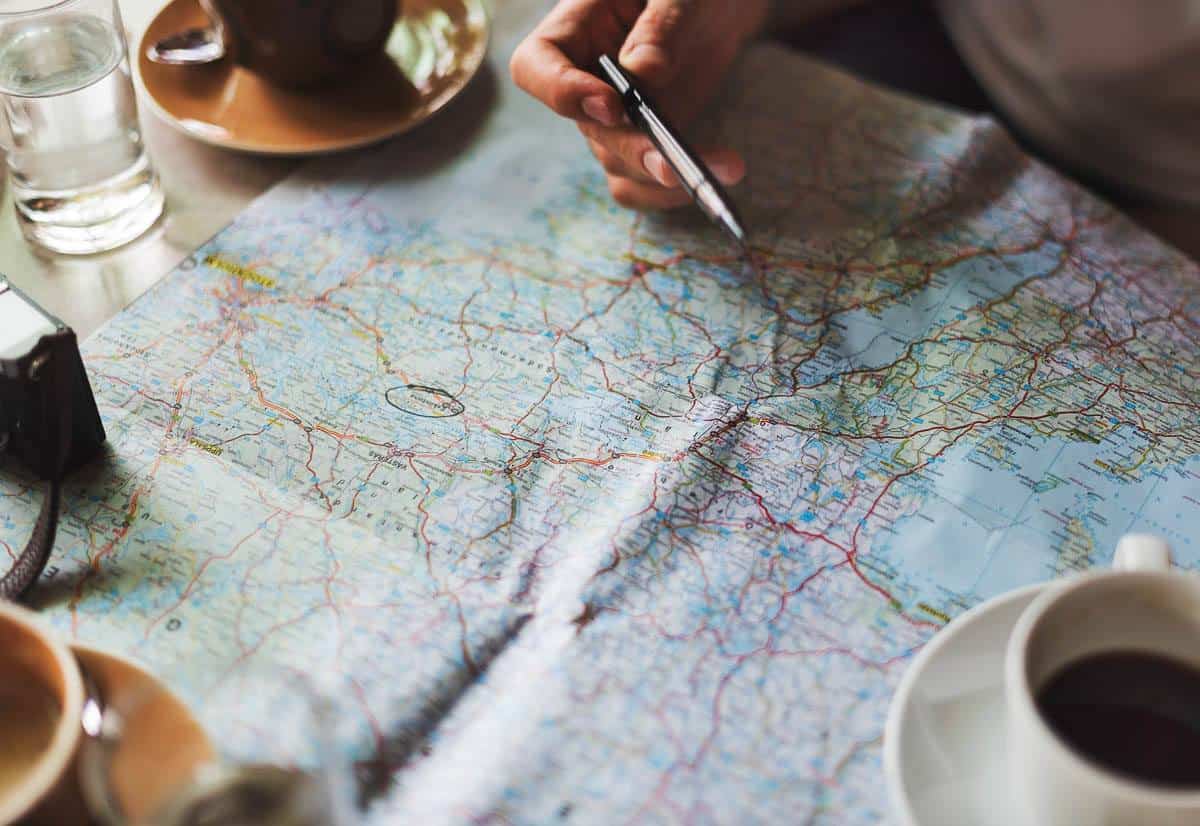 There are a lot of trip planning websites out there, so why am I writing about another one, www.tripfocal.com?  Well, this one is quite unique and it appears that it is going to become a very valuable tool!
Tripfocal, whose motto is Real Trips, by Real People with Real Advice, is a user generated trip planning website whose success is predicated on travelers around the world adding their trips to the site.
I spoke with the CEO Scott Greene who came up the idea and his rationale was quite simple.  While planning a trip to Europe with his family he wanted to find itineraries of how other families had traveled.  Very simple, right?  Except this doesn't exist.  There are sites that provide pre-set itineraries, but how did an actual family travel to Europe, or to the Caribbean or Asia?  Accommodations, restaurants, activities?
Lots of great questions that can easily be answered through this great new trip planning website.  It's really easy to use and has a sleek, modern design.  After registering, which took all of 30 seconds, you are brought to an explore page with a "create a trip" button on the upper right of the page.
The first thing I noticed is very little content, except for some trips that the co-founders added.  Scott told me to be true to the objective of the site the trips need to come from travelers around the world.
It only takes a few minutes to add your own trip.  The founders of Tripfocal, who are currently in 3 countries and using every available tool at their disposal to communicate with each other, have thought of most everything to make adding a trip and exploring easy.
Google places is utilized to easily add hotels, restaurants and activities.  Even if you don't remember the whole name, just enter part and it is sure to come up.  Of course not everyone stays in a hotel so you can click on customize and add your Homeaway or AirBnB link.
Scott told me that they are now partnering with Homeaway and will be integrating their API soon so not only will you easily be able to add that great condo or villa you stayed in but you will be able to rent through Homeaway right from Tripfocal.
When adding your own trip you can even add your own photos.  I checked out the explore section where I realized how cool and valuable this site is going to be.
The additional co-founders, Aaron, Kyle and Ser all bring unique and great experience to the team, who have been working together for almost 2 years to bring this to life.  They also have some great plans.  Currently you can book a hotel through the site, with their trusted partner booking.com, so you definitely will get a great price.  Over the course of the year they plan on adding some of the top names for booking including: Musement, Momondo, Klook and of course Homeaway.
While I love the concept and have no doubt it's going to be successful, tripfocal needs its fellow travelers to take no more than 5-10 minutes and start adding their trips – you will soon realize the true value of this site for trip planning.
To encourage travelers around the world to add their trips they are running two great promotions, easy money for very little work!
Add just 2 trips (but make sure they are complete) and Tripfocal will provide you with a 10% off code with Triple.co.  Triple enables tourists to feel like locals when they travel, discover hidden gems of the city with private activities and tours. 
If you add three trips, so just add one more trip to maximize both promotions, and book a hotel on their site, Tripfocal will give you back their commission for a limited time up to $25 – that's easily 1-2 free breakfasts!  Just note this is not instant – you need to pay for the hotel and actually stay there!
So far the best piece of advice I found – there is a fruit stand at the corner of Grosvenor and Oxford streets, a block away from the Marriott Scott and his family stayed in in London – cheap and healthy snacks for the kids.  This real advice from a real traveler is what makes Tripfocal.com a fantastic new trip planning site to check out!