WHO ARE WE
Melissa, Andy, and our beautiful daughter Myla- we are Thrifty Family Travels! Together we work as a team to travel the world, experience new cultures, indulge in local delicacies, and explore every corner of our beautiful earth, navigating our way around the world ourselves. We are here to inspire other couples and families to travel, and to show them all the fantastic places the world has to explore.
LET'S WORK TOGETHER
Are you a destination, a hotel, a restaurant, an exciting activity, or a travel brand? Or maybe you offer great travel products like bags, shoes or camera.  If it's the right fit, let's promote it to our lovely Thrifty Family Travels readers!
Thrifty Family Travels is a travel website providing travel tips, advice and great stories about exciting destinations around the world. It is aimed at the everyday travel loving couples and families with children who want to find the best travel deals and experiences.   We take the guess work out of if by trying things out and doing the research for them.    Every travel adventure includes experiencing the local culture, eating well, sampling local drinks, and seeing all the sights!
Here at Thrifty Family Travels whilst our main focus is on thrifty family travel – this can be equally inspiring to solo backpackers, couples without children, and adventure seekers! We are here to provide inspiration to all travellers who are looking for great deals, exciting explorations, unique itineraries, and great tips.
As the creator of Thrifty Family Travels, Melissa has been travelling for many years and has been to over 35 different countries across 5 continents. Working in the legal profession for over 15 years, Melissa never fails to meet deadlines, produce incredible work, and inspire those around her.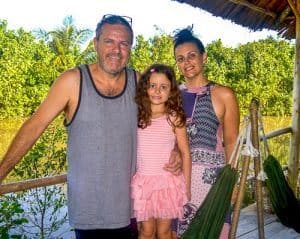 OUR DEMOGRAPHICS
Thrifty Family Travels focuses on helping solo travellers, families, and couples travel cheap and efficiently. Thrifty Family Travels draws readers from a wide range of platforms, including a direct subscriber base and social media channels including Facebook, Pinterest, Twitter, and Instagram. Readers of the blog are both male and female from countries such as the Australia, New Zealand, USA, Canada, UK, Europe and Asia, and are mostly aged between 25-44.
COLLABORATION OPPORTUNITIES
Here at Thrifty Family Travels we are always interested in collaborating! We would love to discuss opportunities involving:
Reviews of destinations, accommodations, restaurants, classes, tours, businesses, travel gear and tourist attractions
Press trips
Sponsored web content and articles
Product testing and reviews
Social media campaigns and advertising
Other opportunities are always welcomed!
CONTACT ME
To discuss possible business opportunities, rates for travel services, or for a full media kit, please shoot us an email at [email protected]
You can click the link to download our Media Kit.   Please email us for our most current Media Kit.
SOME OF THE BRANDS WE HAVE WORKED WITH