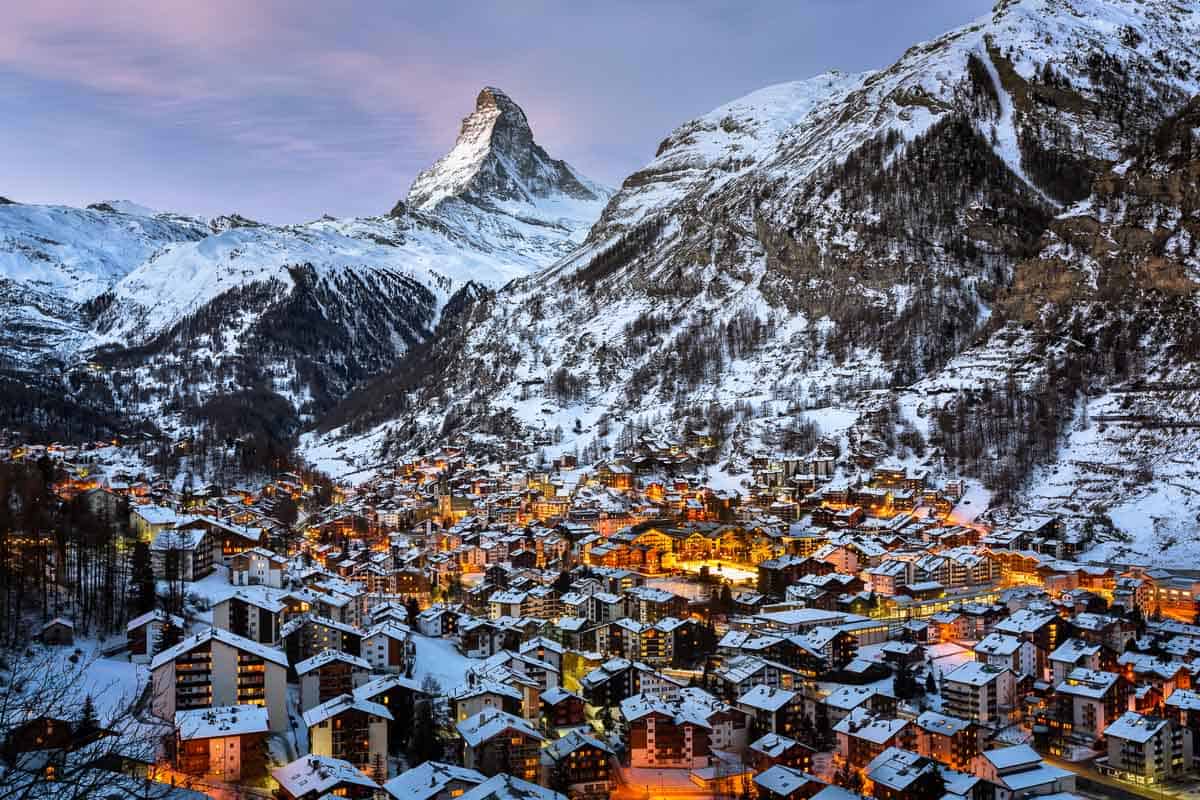 Early January 2019, we are headed to Switzerland and so we've been wondering what are the best things to do in Switzerland in winter.   Lucky for us, I know some great travel bloggers that were only too happy to not only give us some tips on all the top things to do in Switzerland but also some of the cool things to do in Switzerland with kids throughout the year.
If you have a trip to Switzerland planned and wondering what to do and see, I highly recommend you keep reading below.  Whether you are planning a 10 days in Switzerland itinerary (like us) or even a shorter 5 day Switzerland itinerary, you are sure to get some great tips below.
The Best Things to do in Switzerland with Kids
Unfortunately due as we will be visiting Switzerland during winter, some of the attractions in Switzerland won't be in operation.  So before you get your heart set on certain activities in Switzerland, just check they are operating.
Brienz Rothorn Railway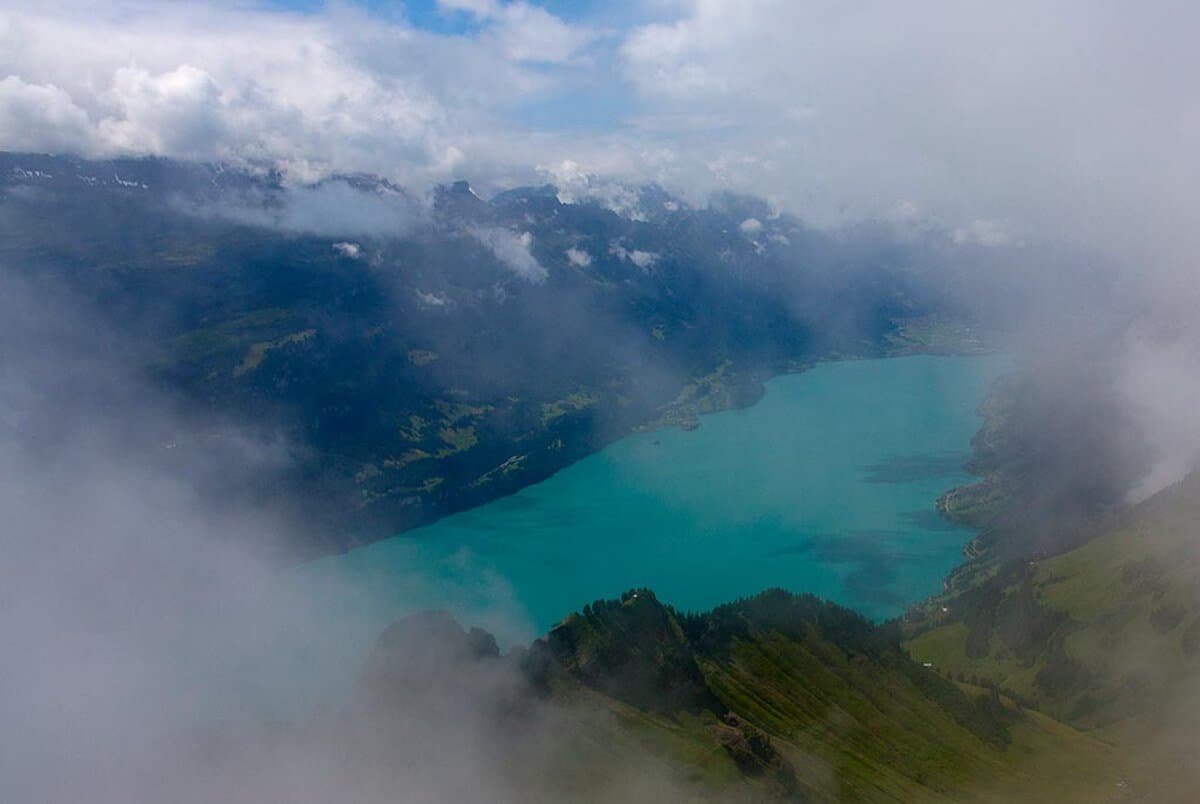 Thanks to Faye from Travel with Little One
Switzerland travel with kids is not complete without at least one train trip through the Swiss Alps.  The Bernese Oberland region of Switzerland has some of the best mountain railways in the world, and we went on several of them during our week in the Swiss Alps.  One of our favourites was the Brienz Rothorn Railway, which gradually ascends the Alpine peak of the same name.
The Brienzer Rothorn station is across the road from the mainline Brienz railway station, just above the shore of the beautiful Brienzersee lake. It's very easy to reach from the nearest large town, Interlaken, with regular trains making the short journey there.  The journey up the Rothorn takes just over an hour, and you get half an hour there to enjoy a coffee before heading back down.
For most of the year, the first train leaves the Rothornbahn station in Brienz at 0836, leaving roughly every hour until 1500 then finally at 1636.  The 0836 is the cheapest option, with a return costing only 28 CHF. A standard adult return is 59.60 CHF, and a Swiss Travel Pass gets you a discount down to 29.80 CHF.  The good news for families is that under-15s travel free if accompanied by an adult, with two per adult qualifying for this.
As for the journey, a steam engine pushes two carriages up from the lakeside, gradually ascending through lush green Alpine meadows and forests to the summit of the Rothorn mountain.
We happened to be there on a very cloudy day, and by the time we reached the summit we could barely see from one end of the train to the other. Then, as we waited for the return train down the mountain the clouds parted for two or three seconds, revealing the brilliant azure lake below and the magical mountains of the Bernese Oberland.
Unfortunately this attraction isn't operational during winter.
Trummelbach Falls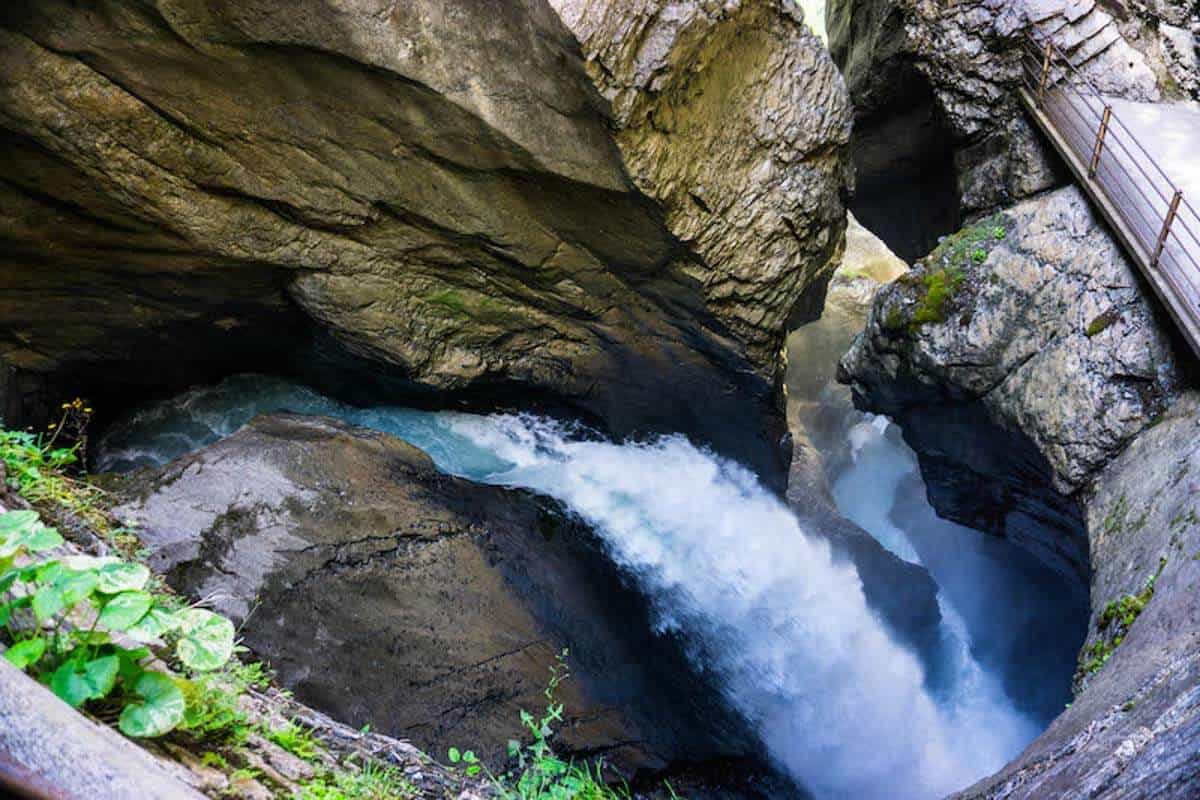 Thanks to Allison from Eternal Arrival
If you're looking for one of the best things to do in Lauterbrunnen, Switzerland, you can't miss Trummelbach Falls. These series of waterfalls are remarkable, even in a valley famous for its 72 waterfalls. Trummelbach Falls is made of 10 distinct waterfalls fed by a glacier. But what's even cooler about Trummelbach Falls is that they are inside of a mountain that you can access by funicular. These aren't pretty little waterfalls: they're insanely powerful and strong, gushing freezing cold water at super fast speeds. It's walking distance from the town of Lauterbrunnen, so it's a popular day trip option.
These falls are not open during the winter months.
Mount Titlis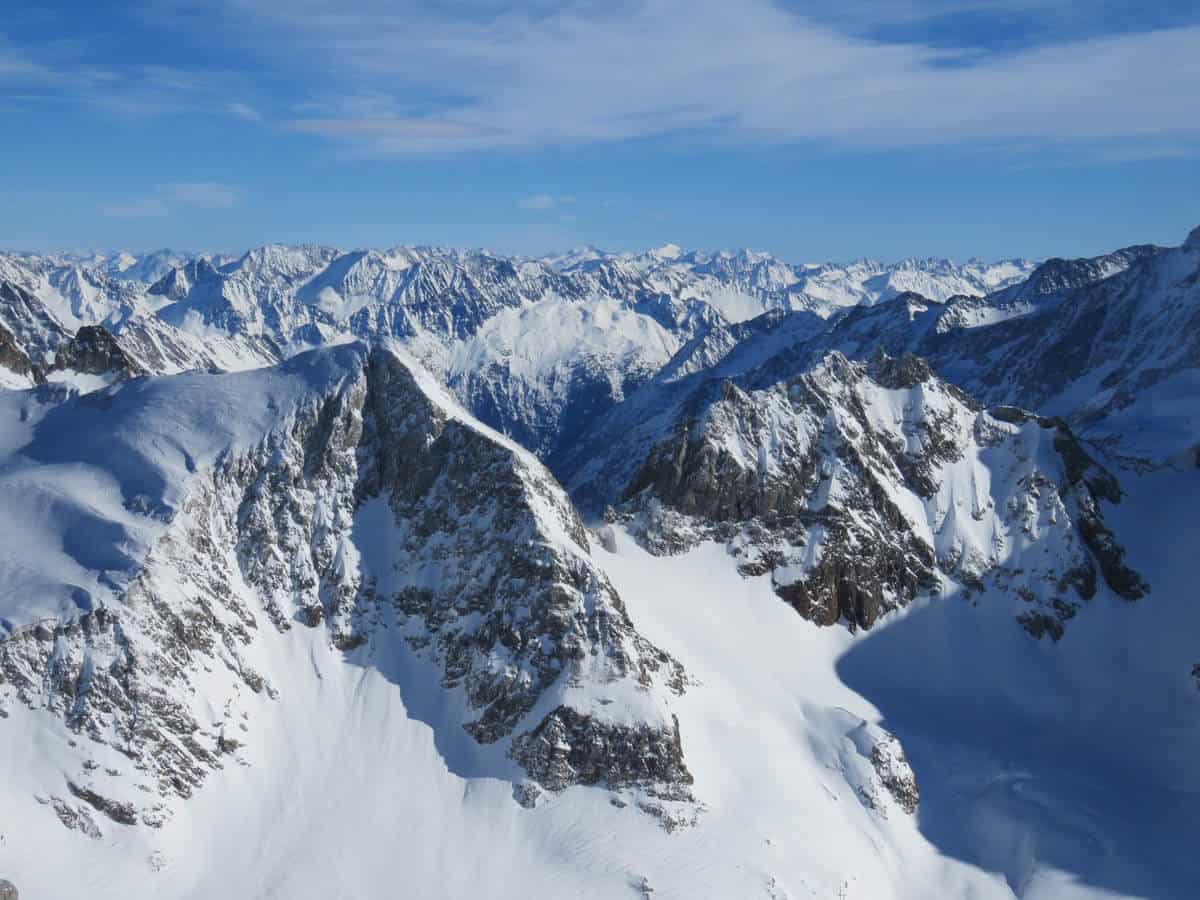 Thanks to Jennifer from Sidewalk Safari
One of the top things to do in Lucerne, Switzerland is to explore some of the quaint alpine towns and climb the mountains.  Unfortunately though transportation can be quite expensive. For example, a ticket from Engelberg to Mt. Titlis (one way) is 63 CHF!  Luckily the Lake Lucerne Region offers a handy Tell-Pass which provides unlimited travel on trains, buses, boats, cable cars and gondolas. The Tell-Pass is priced at 110 CHF for 2 days in winter. When we visited in February, our hotel threw in a 2-day Tell-Pass for free with our stay.
Use the Tell-Pass to channel your inner child with a trip to Mount Titlis. Start by taking the train from Lucerne to Engelberg. Mount Titlis features a series of aerial cableways that culminate at the top of the mountain with the first ride up from Engelberg departing at 8:30 am. Included in the price of admission (in our case covered by the Tell-Pass), we got free use of sledges and tubes to sled down a small slope. We had so much fun acting like a kid again while playing in the snow!
Take a gondola and then a slightly harrowing ride in a tiny cable car to get to the top of Mount Titlis to check out the highest suspension bridge in the world. I don't like heights and the bridge sways a lot in the wind but I challenged my inner child daredevil and managed to walk about halfway out onto the bridge before turning back. The landscape at the peak of Mount Titlis is absolutely breathtaking.
If you prefer to book a tour, click here for a day trip from Zurich or here for a day trip from Lucerne.
Take the Cable Car to Mürren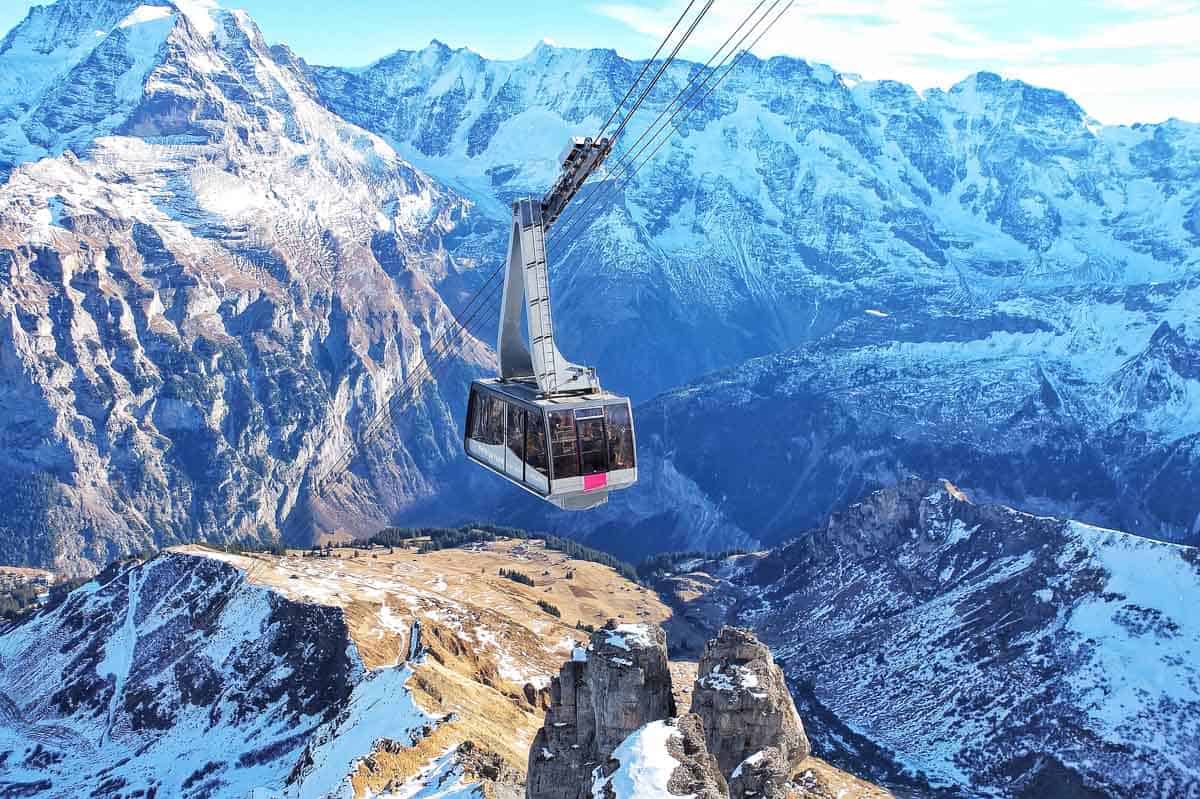 Thanks to Allison from Eternal Arrival
One of the best things to do in Lauterbrunnen, Switzerland is to take a trip to the beautiful alpine town of Mürren.
Take a gorgeous cable car from the center of the town of Lauterbrunnen up to a scenic train, where you'll pass cows with their bells jingling, countless pine trees, and views of the Jungfrau range.
The town of Mürren is well worth a visit as well, especially for its traditional Swiss mountain architecture and photographable chalets. It's entirely car-free so you can stroll around freely as a pedestrian.
Whilst you are in town, things to do in Mürren, Switzerland include some pretty hikes. My favorite is down to the town of Gimmelwald, where you can find The Honesty Shop, a small village shop that is completely unstaffed and operates on the honesty policy. From there you can keep hiking or take cable cars back down to the Lauterbrunnen Valley.
Jungfraujoch
Thanks to Christine from Tapped Out Travellers
No Swiss vacation is complete without climbing to the top of a mountain and see the Swiss Alps from high above the ground. Jungfraujoch is smaller than the famous Matterhorn in Zermatt and therefore well suited to smaller children. Instead of a cramped cable car, take the beautiful Jungfraubahn from any number of stations along the way, and make your way to the top.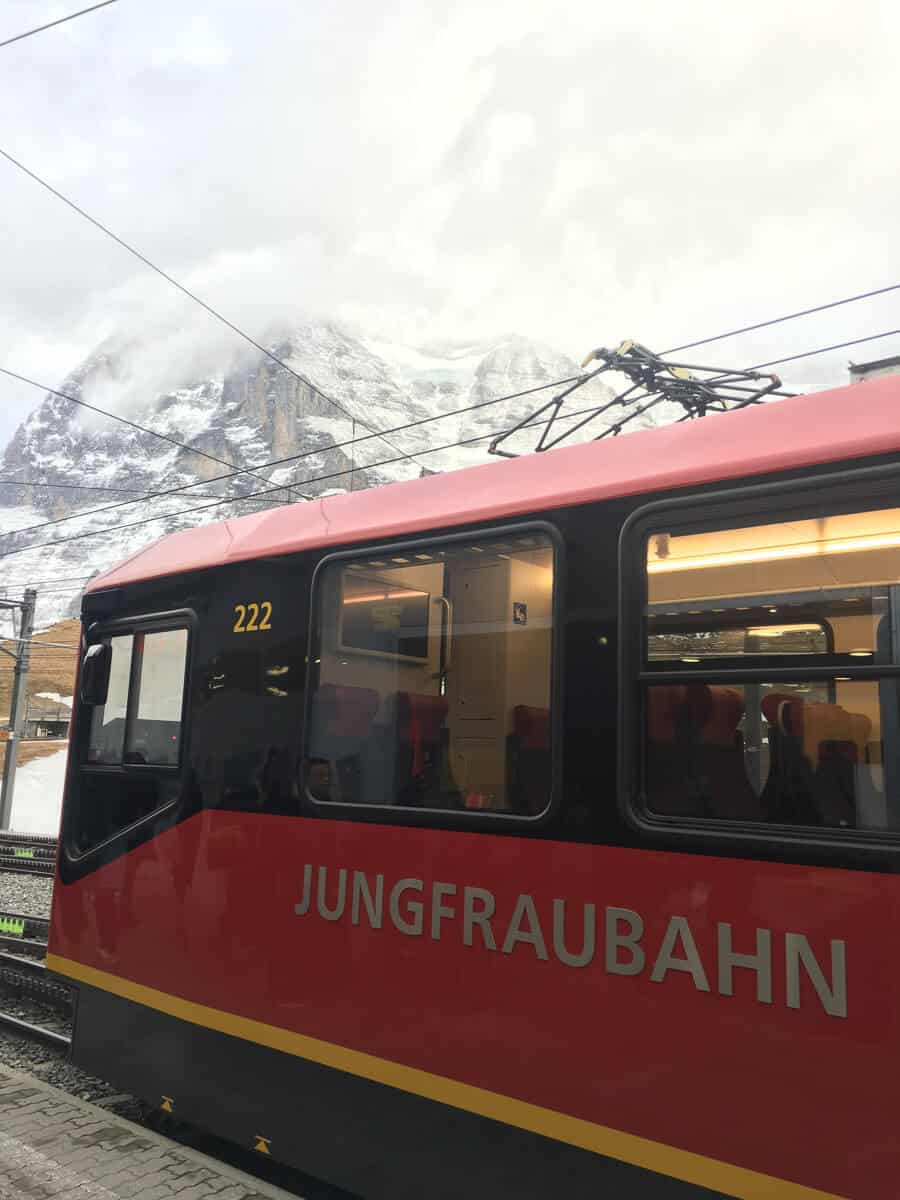 Honestly, buying the tickets for the train is the hardest part of the journey. There are so many station options, and a handful of routes that the train takes to get to the top. If starting from the bottom, you have a choice of going up on one route and down on another. Starting half way up, in the town of Grindelwald, however, will cost less and take less time to climb, but it is just the one route. It's still a pretty great view, though, don't get me wrong.  Everyone is required to change trains at Klein Scheidegg. This is a ski resort of sorts, and a few minutes wait before getting on to the larger train to the very top.
Once at the top, your train tickets should include entrance to "Jungfraujoch; Top of Europe", take the self-guided tour around the complex, which includes an Ice Palace, Lindt Swiss Chocolate Heaven, shops and a glacier hike (depending on weather conditions). This adventure will take up your entire day, so board the first train up and stay as long as you wish. All trains are handi-accessible, and Jungfraujoch is stroller friendly (just be careful in the Ice Palace). The altitude is acceptable for children 2 years and over, though keep an eye on their breathing just in case.
There are shops in each resort town that will rent winter gear if you don't own a pair, just bring your own gloves and hat. We also don't recommend you purchase anything in advance; should the weather turn and make for poor visibility, tickets are non-refundable and there is no discount for a snow storm.
If you prefer to book a tour, or are not staying close, click here to book tickets from Interlaken, here from Zurich or here from Lucerne.
Schilthorn Piz Gloria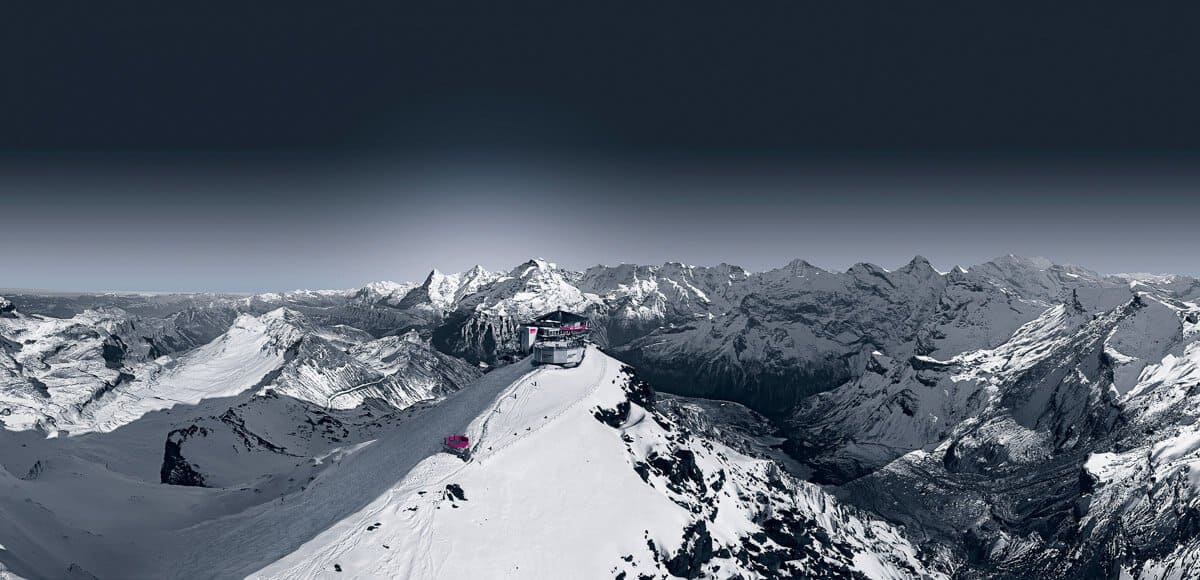 Thanks to Carolyn from Holidays to Europe
One of the best things I have done in Switzerland is visit the Schilthorn above Lauterbrunnen.
This 2,960-metre peak is home to the Piz Gloria revolving restaurant where the James Bond movie "On Her Majesty's Secret Service" was filmed.  It's home to a number of James Bond themed activities but, for me, the main attraction is the stunning panorama from the outdoor viewing platform.
At the Schilthorn's summit, you have a 360-degree view of the region's three main peaks, the Eiger, Monch and Jungfrau, as well as more than 200 other mountains.  The panorama is called the Swiss Skyline – and for good reason. On a clear day you can see as far as Mont Blanc in France and the Black Forest in Germany!
The Schilthorn can be visited year-round but there are a number of added attractions during summer. These include the Skyline Walk, a see-through platform built over a vertical drop to the valley below, and Thrill Walk, a 200-metre long cliff pathway built into the side of the rock massif.
To reach the Schilthorn you can either catch a cable car from Stechelberg or take a funicular, train and cable car from Lauterbrunnen (both routes travel via Murren).  Frequent trains travel between Interlaken and Lauterbrunnen, with a Postbus service on to Stechelberg.
Return adult fares from Stechelberg or Lauterbrunnen are around CHF105. Children aged 5-16 years pay 50%.  Discounts apply for Eurail and Swiss Travel Pass holders.
Gruyères
Thanks to Katy from Our Urban Life
Gruyères is a medieval castle town in the foothills of the Swiss pre-Alps.  Perched on top of a hill, the pretty town is in many ways the typical charming Swiss scene with chalet style buildings, cobbled streets and pointed turrets along the ramparts. Snow capped mountains rise in the background and you can hear cow bells from the herds munching on grass in the fields below.
The cows are responsible for the region's famous Gruyère cheese, used to make fondue. There are several restaurants in town to try this famous dish. Make sure you try it with the local white wine, it's absolutely delicious.
In Gruyères, you can explore the town and visit the museum dedicated to the history of the 13th century castle. There are many lovely souvenir shops where you can buy Swiss crafts – wooden Christmas decorations and decorated cow bells. Open daily Apr – Oct : 09.00–18.00, Nov – Mar: 10.00–17.00  Adults CHF 12.00
The town is also home to a museum dedicated to the work of HR Giger, the designer of the fantasy figures from the 'Alien' movie series who lived in Gruyères. It's a strange contrast to the idyllic Swiss town but worth a visit if you are a fan. Open daily: Apr–Oct: 10.00 –18.00, Nov–March: Tue–Fri 13.00–17.00; Weekends 10.00–18.00  closed on Mondays. Adults CHF 12.50
Your last stop is just down the hill. At the tiny town of Broc you can tour the Maison Cailler Swiss Chocolate factory and complete your day of Swiss feasting. Open daily (except 25/12 and 1/1) from 10.00 – 16.00 and later in summer.  Adults CHF 12
Gruyères is only a half hour drive from Montreux or and hour and half from Geneva. If you don't have a car,  tours also depart from these cities.
Montreux Noel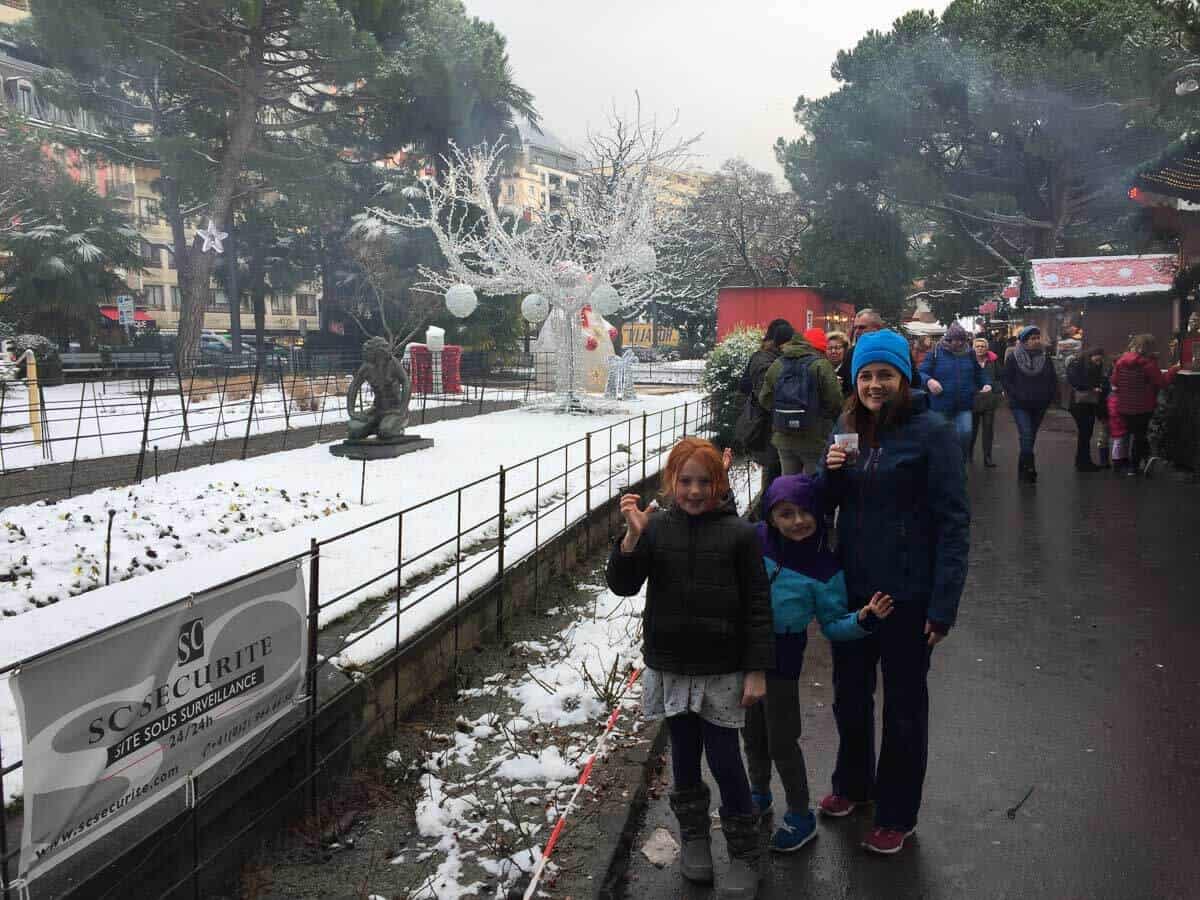 Thanks to Sharon from Dive into Malaysia
If you are looking for things to do in Switzerland in December, you have to go to the Montreux Noel, the Christmas festival held in this pretty town on the edge of Lake Geneva.
The festival takes place in the one month lead up to Christmas and it's the perfect way to get into the Christmas spirit. The centrepiece is a big Christmas market along the edges of Lake Geneva, but there are lots of other events as well.
There are a variety of things to do in Montreux, Switzerland during the Christmas festival.  Every night, you can watch Santa "fly" over the Lake. It sounds cheesy but it's actually very cool. It's amazing to walk along the Christmas market, drinking vin chaud (hot wine), snow falling, Christmas carols playing while Santa flies past.
There is also a medieval Christmas taking place at UNESCO listed Chillon Castle. There are many activities and demonstrations where you can learn more about medieval times.
We also loved riding the train up Rochers-de-Naye mountain to visit Santa Claus' house and meeting the big man himself. It's a scenic train ride and there is a great chance of snow at the top.
There are other attractions as well and you really are doing youself a disservice if you don't head to this festival! Most attractions are open daily with some shut on Mondays. It's easy to get to Montreux on the train from all over Switzerland. You can find all the information on their site.
Chillon Castle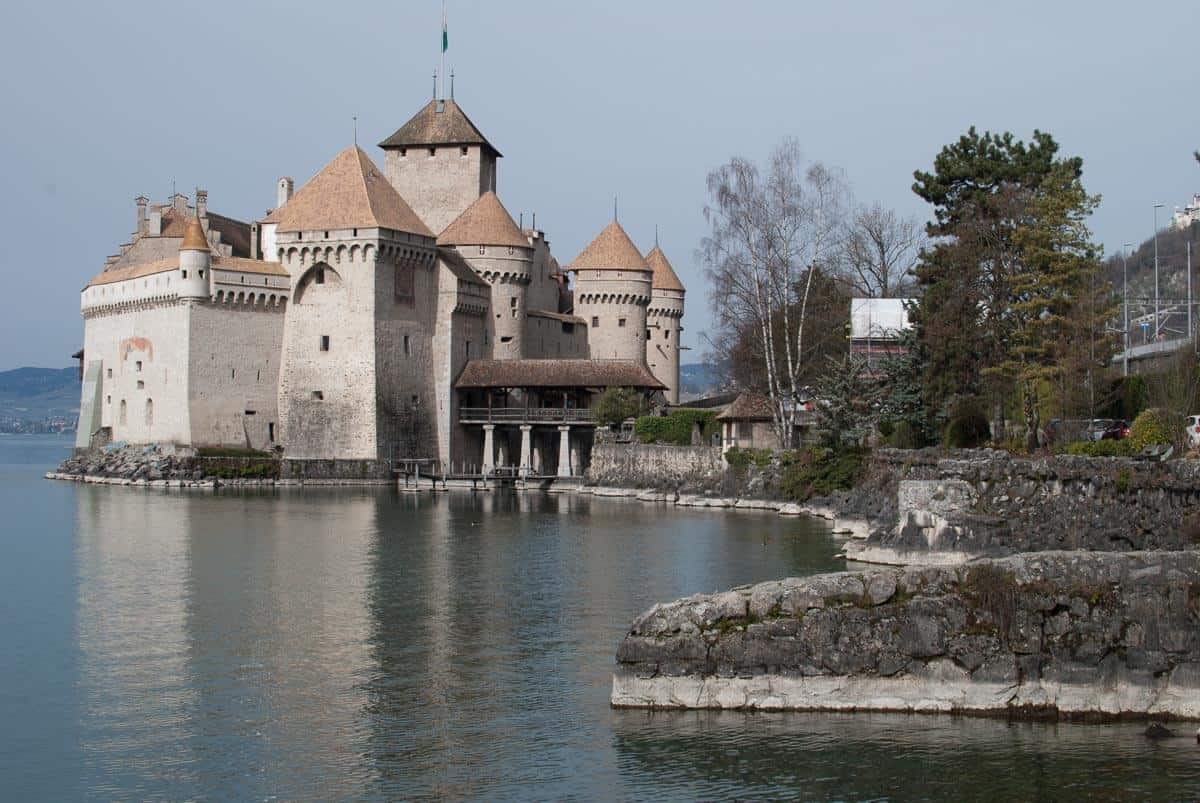 Thanks to Christine from Tapped Out Travellers
Chillon castle is an island castle located on Lake Geneva. It is also the inspiration for Price Eric's castle in the Disney movie "the Little Mermaid". It is no wonder that Chillon is among the most visited castles in Switzerland, and in Europe.
Just like any other tourist attraction in Europe, it is suggested to arrive when it opens; between 9 and 10 am depending on the season. Adults cost 12.5 CHF and children 6-15 are 6 CHF. There is a family card available for 2 adults and up to 5 children for only 29 CHF, this is generally the better choice for those with older kids.
Strollers are not allowed within the castle, unfortunately. They are to be left in the car, or in the castle's cafeteria, at your own risk, as it is not supervised. The castle itself is also not adapted to accommodate wheelchairs.
Golden Pass Train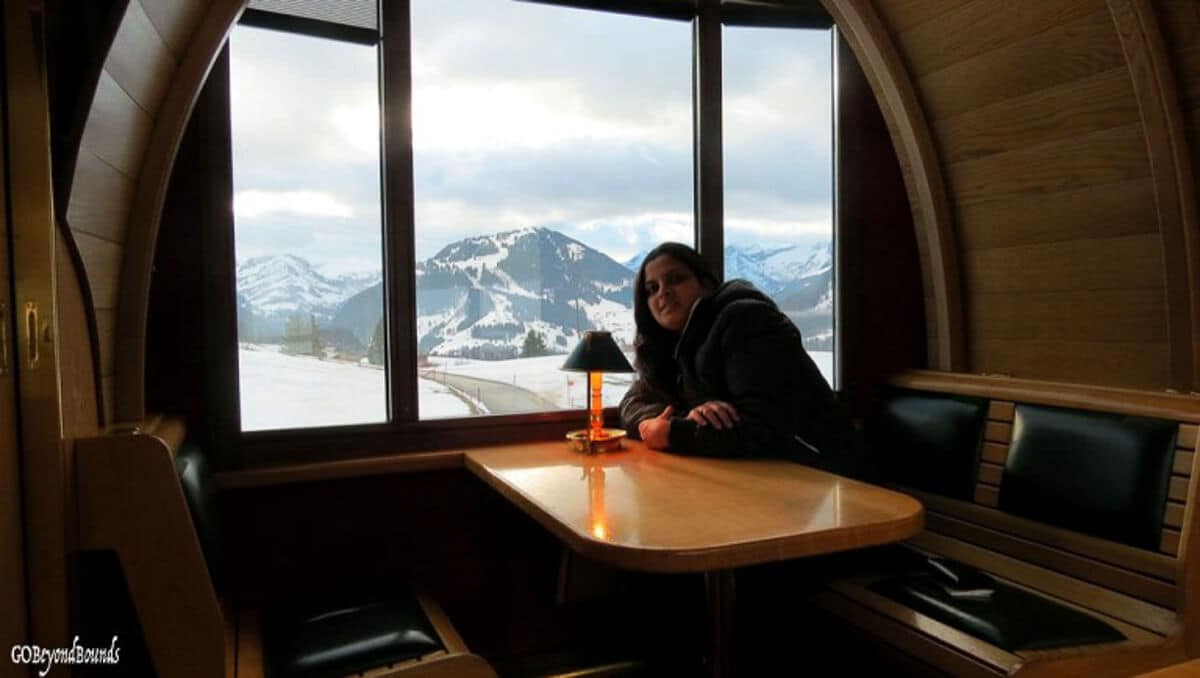 Thanks to Rashmi & Chalukya from GO Beyond Bounds
The Golden Pass train route in Switzerland runs between Montreux and Lucerne and chugs past many of the scenic locations of Switzerland.  During the journey you will enjoy all the breathtaking sights of Switzerland, the quaint villages, lakes, alps lush meadows and the cows grazing right from your train window.
There are two types of trains that run on the Golden Pass route –  Panoramic trains and Classic Trains. The Panoramic trains have large windows offering panoramic views. The Classic Trains have smaller window compared to Panoramic but the interior has a vintage feel to it which is a completely different experience. We wanted to experience both the trains. The Classic trains run an hour behind the Panoramic trains. We boarded the Panoramic train from Montreux got off at Gstaad explored the town a bit and then boarded the Classic train from Gstaad. In that way, we could travel on both the Golden Pass trains.
The trains run both in summer and winter and offer equally beautiful vistas. If you are visiting Switzerland during the winter and snow is stopping you from enjoying the Swiss landscapes then Golden Pass train is a perfect choice.
It is important to note that the Golden Pass train only runs from Montreux to Zweisimmen and then from Interlaken to Lucerne. Between Zweisimmen to Interlaken you will need to take a regular train.
Zermatt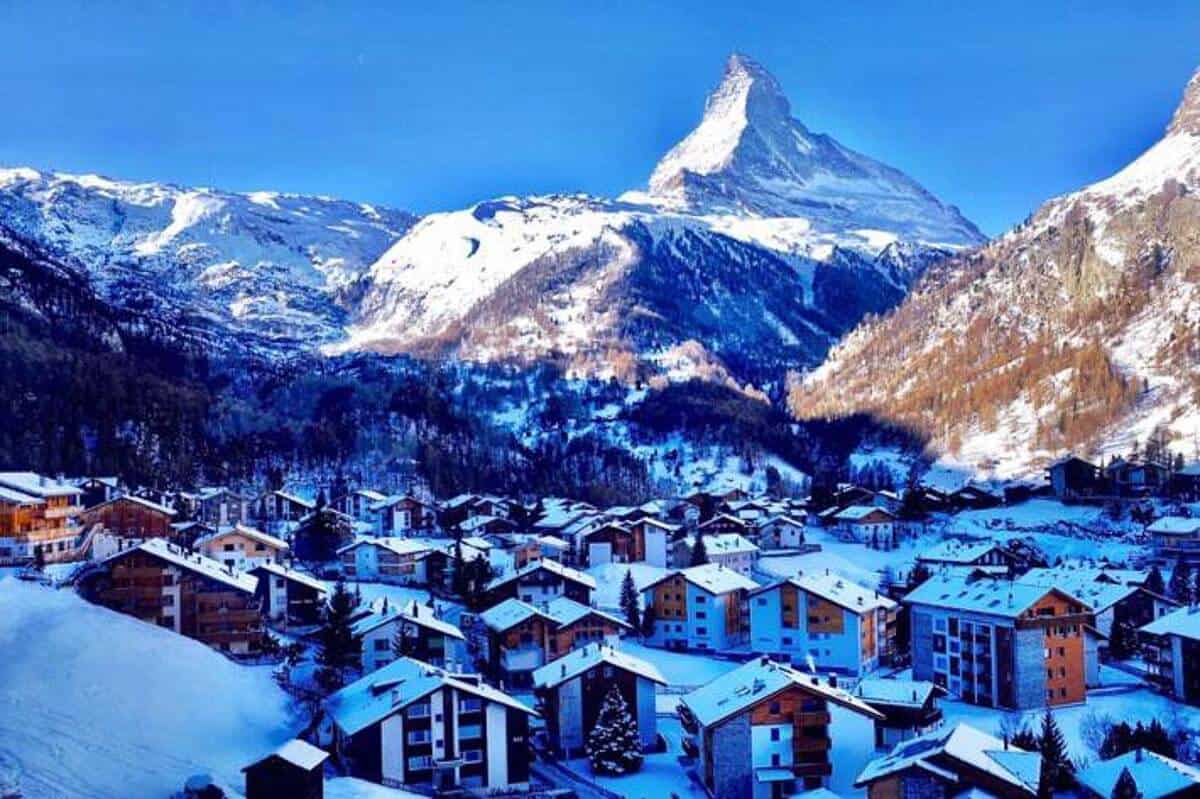 Thanks to Thomas from Trip Gourmets
If you have ever considered skiing in Europe the chances are high that you've heard of the scenic resort town of Zermatt. With the majestic Matterhorn towering over it, Zermatt is world-renowned as one of the best resorts for skiing throughout winter and summer. It is the highest ski resort in all of Europe (1600 meters above sea level), meaning its powdery pistes can stay open all year long.
However, what makes Zermatt truly great is that it also offers plenty to do for people who don't ski or snowboard. One of the best things to do in Zermatt, Switzerland is definitely to take the Gornergratbahn (Gornergrat train) from Zermatt to the top of the Gornergrat mountain. There at the top (3100 meters above sea level) you can enjoy a 360 degree view of the magnificent snow-covered Swiss Alps with multiple 4000m+ peaks. You can get a warming coffee or herbal tea in the mountaintop cafe afterwards.
Other attractions for non-skiers include hiking, enjoying a spa treatment or visiting the Matterhorn Museum and the Mountaineers Cemetery in Zermatt. For the foodies amongst you we can recommend a delicious cheese fondue or a "Walliser-Teller" – a plate of local air-dried meats and hard mountain cheeses, served with pickles and dark bread.
As Zermatt is a car-free village, you have to leave your car in the next town called Täsch and take the last step of the journey by train.
Take a Ride on the Glacier Express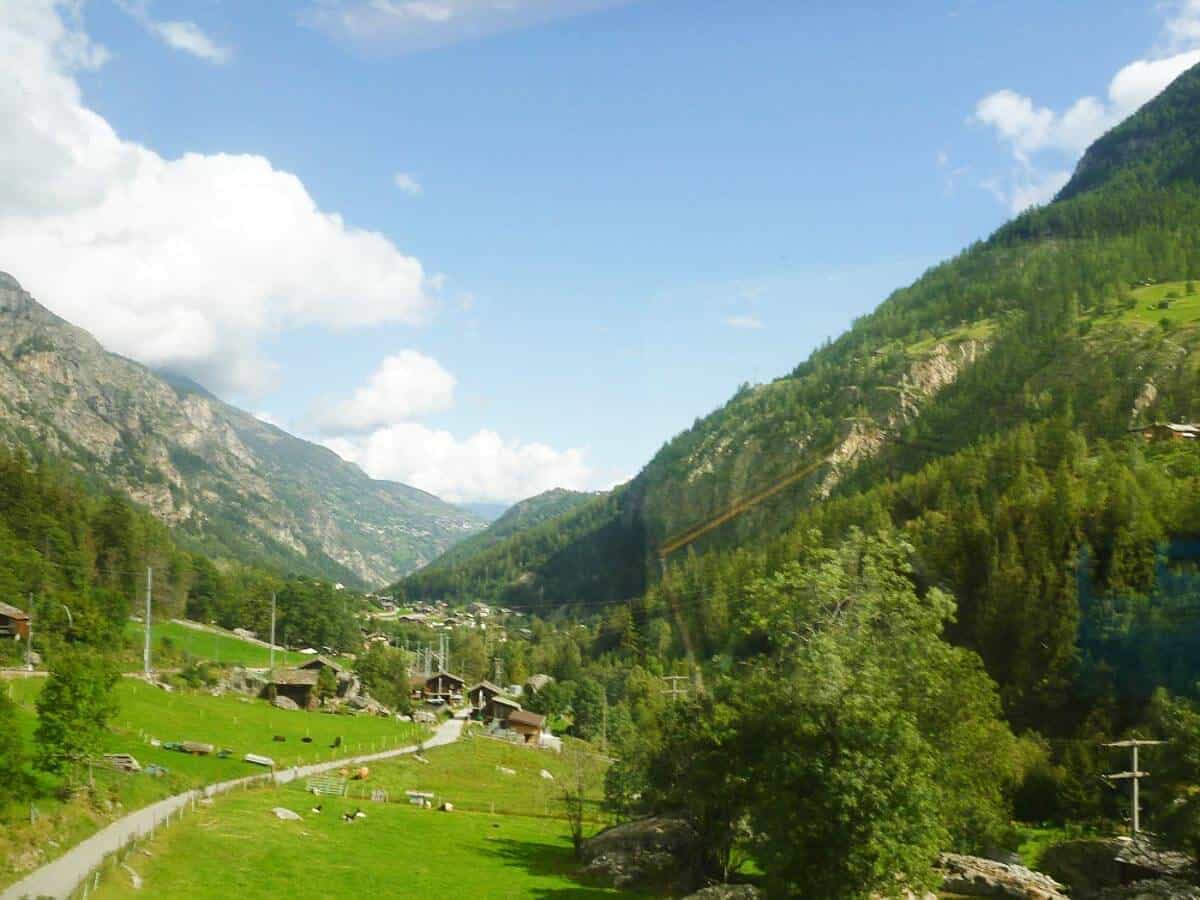 Thanks to Nina from West Australian Explorer
The Glacier Express Train is a magical trip through the heartland of Switzerland. The train travels between the very ritzy mountain resort of St Moritz and Zermatt, the home of the Toblerone shaped Matterhorn mountain.
Along the way, the train traverses the UNESCO world heritage listed Landwasser Viaduct bridge, the 2033-metre-high Oberalp pass, traditional chalet villages and Switzerland's fairy-tale- landscape with pine forests and snow-capped Alps.  The Glacier Express train has panoramic windows to get the best views of the spectacular landscape, as well as a restaurant carriage and onboard meals and drinks. The journey from end to end takes 8 hours in total, but you can hop on or off as you wish, although I recommend doing the whole trip, even if travelling with kids.
The Glacier Express runs throughout the year except from 10 October to beginning of December with one service during winter and five times daily in the Summer months. Tickets for the Glacier Express can be purchased 90-days in advance. The best option is to go for a package deal that includes great hotel accommodation at either end, as well as all day free train travel to and from St Moritz and Zermatt. Don't be tempted to buy tickets from an international travel agency as it's a lot more expensive. Kids under 6 can travel for free on Switzerland's rail network (reservation fees apply on the Glacier Express Train) and half-price if they're over six.
Visit Engadin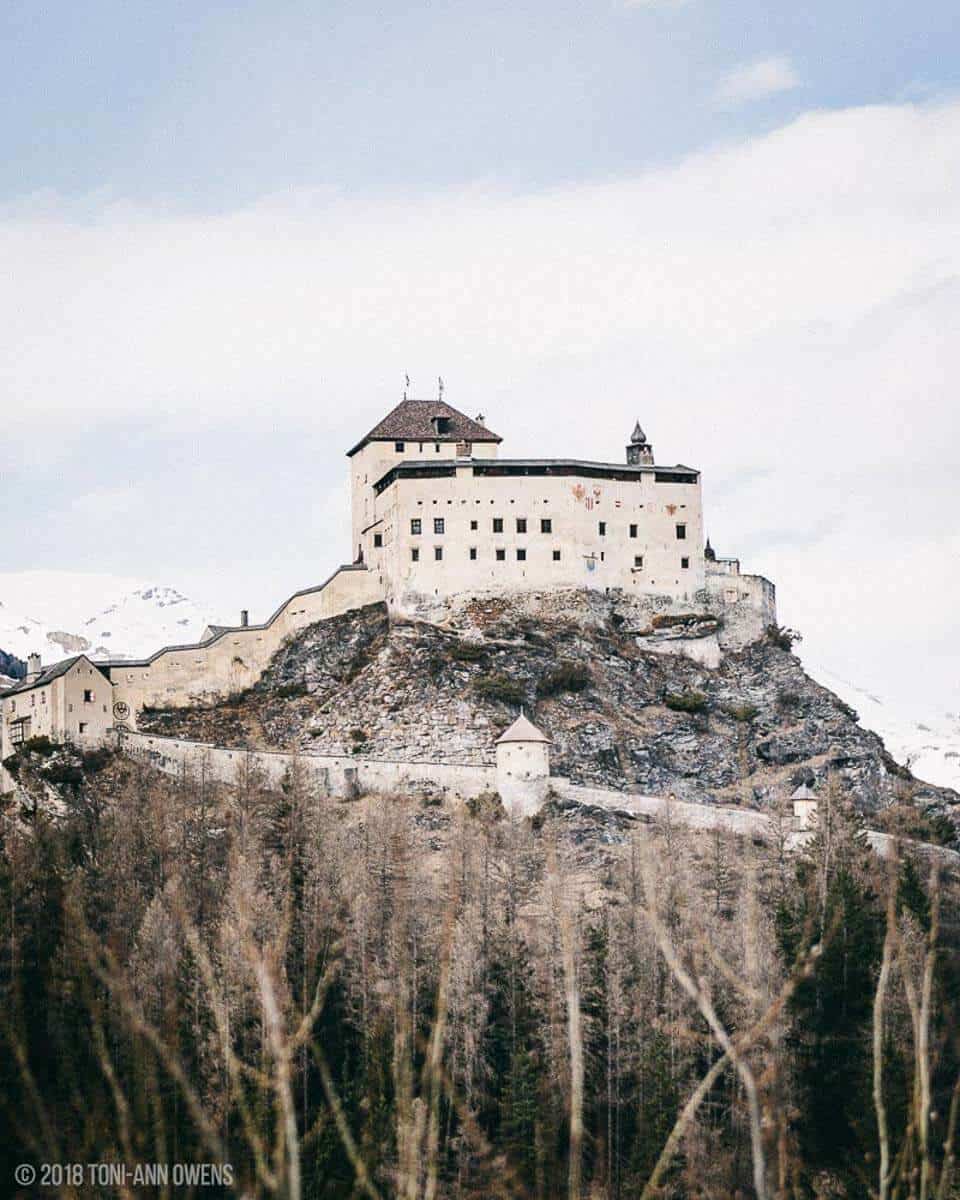 Thanks to Toni-Ann from The Swiss Freis
Tarasp is a beautiful little Swiss village located in the Lower Engadine region of Switzerland's canton of Graubuenden. Although closeby towns of St. Moritz & Davos receive most of the international spotlight, Tarasp along with its neighboring town, Scuol, feature equally as many brilliant winter activities for you and your family. Not only is the region chock-full of historic architectural gems but it also boasts breathtaking scenes of the Swiss Alps as well as many winter sport activities during the winter season.
To get to this quaint little village, travel by Switzerland's national railway system, the SBB, to the Scuol-Tarasp station. From there you'll only have a 4-minute bus ride to the Tarasp, Vulpera bus station.
By far the most notable attraction in Tarasp is the Tarasp Castle, an 11th century relic whose dominating 100m high presence you won't miss! During the Spring-Fall season tours are offered through the castle which is the perfect way to relive Switzerland's medieval times
Davos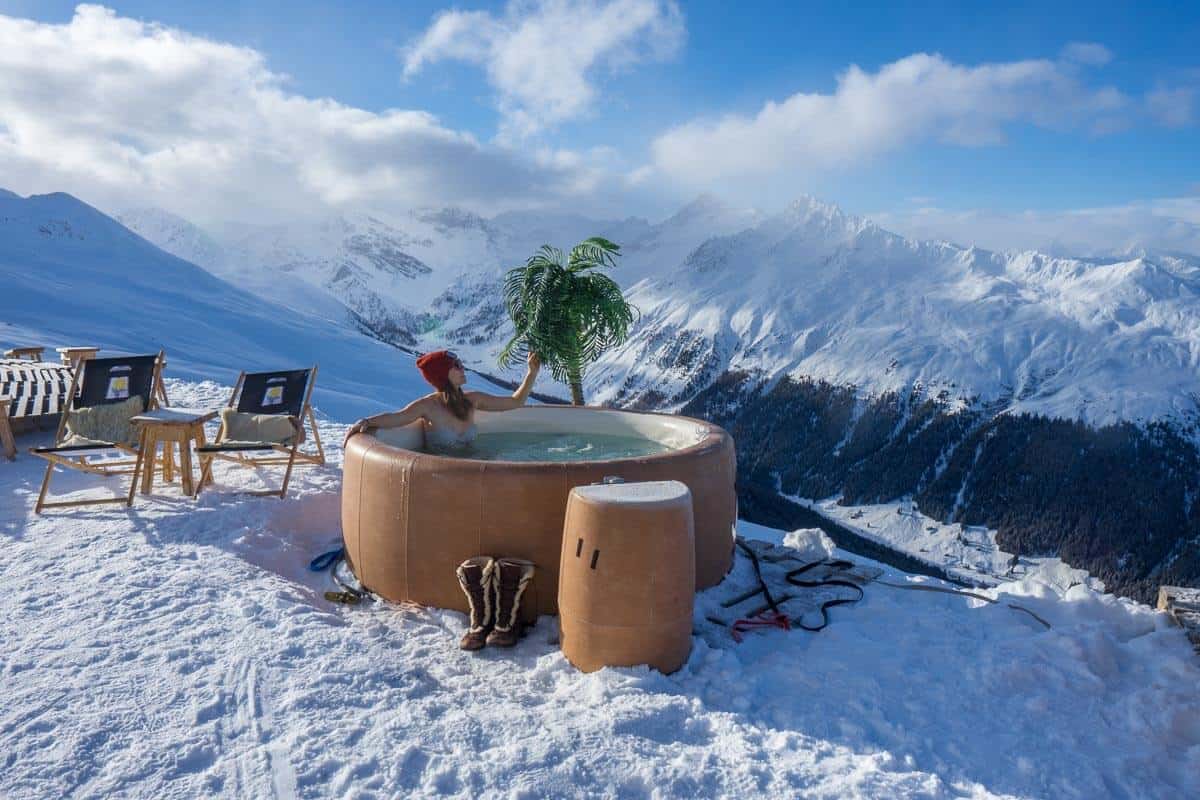 Thanks to Kristin from Be My Travel Muse
Davos is one of my favorite skiing areas in the Alps. It's a nice alternative to the glitz and crowds of St. Moritz, with numerous slopes of varying degrees of difficulty and steepness over several mountains and ski areas.
Not only is the abundance of slopes fantastic, but the variety of activities is as well. In addition to skiing, there's fat biking, fly boarding, night sledding down a pretty treacherous and fast slope, and night skiing. I also loved the highest hot tub in the Alps, pictured here at one of the best apre-ski bars at Jakobshorn.
The quality of snow in this part of the Alps, which is higher than much of Austria, also tends to be more powdery and nicer to ski on even when there's less snow elsewhere.
The easiest way to get there is by flying into Zurich and taking a train to Davos, boarding at the airport and changing at Hauptbanhof. There's a stop right in town – easy!
More Things to do in Switzerland with Kids
Of course there are plenty more things to do, attractions to visit and places to go in Switzerland.  Click here for even more tips and inspiration.
Getting Around Switzerland
As mentioned by many travel bloggers above, one of the best ways to get around Switzerland is via rail.
If you are just travelling in Switzerland, the easiest way to do this is with a Swiss Travel Pass.  A Swiss Travel Pass  gives you unlimited rides on trains, boats and buses across Switzerland.  The pass also comes with various discounts for attractions and what I love most about the Swiss Travel Pass is if traveling with kids, the kids travel free.  If you are travelling with kids you will just need to download the Swiss Family Card – which is completely free.
There are a few options of the Swiss Travel Pass:
If you are visiting multiple countries in Europe you may like to consider a Eurail Global Pass.  Similar to the Swiss Travel Pass, with a Eurail Global Pass you will receive unlimited travel on trains in 28 different countries and up to 2 children can travel for free with each adult ticket.  The options available include:
Depending upon your plans will depend upon what card is best for you.  Click the links above to for more information and for pricing.
Switzerland Accommodation
Looking for accommodation in Switzerland, click the links below for accommodation in the various popular Switzerland cities:
So far we have booked the following accommodation for our Switzerland trip:
The above posts contain affiliate links which means that if you book through any of the links I will receive a small commission.  This enables me to continue to bring this information completely free to you.  Thanks for supporting our website.
Want to keep this handy for later?  
Click on one of the images below and save to Pinterest.