If you can't escape for the weekend, but are in need of some r and r from the kids, then get yourself to Harmony Place Day Retreat. The idea of a day retreat is wonderful and makes it much more accessible for busy working parents, who may not be able to escape their children for a whole weekend.
However, the Harmony Place Day Retreat is not just for parents, it is ideal for anyone looking at escaping reality for a few hours and return in a much more relaxed state.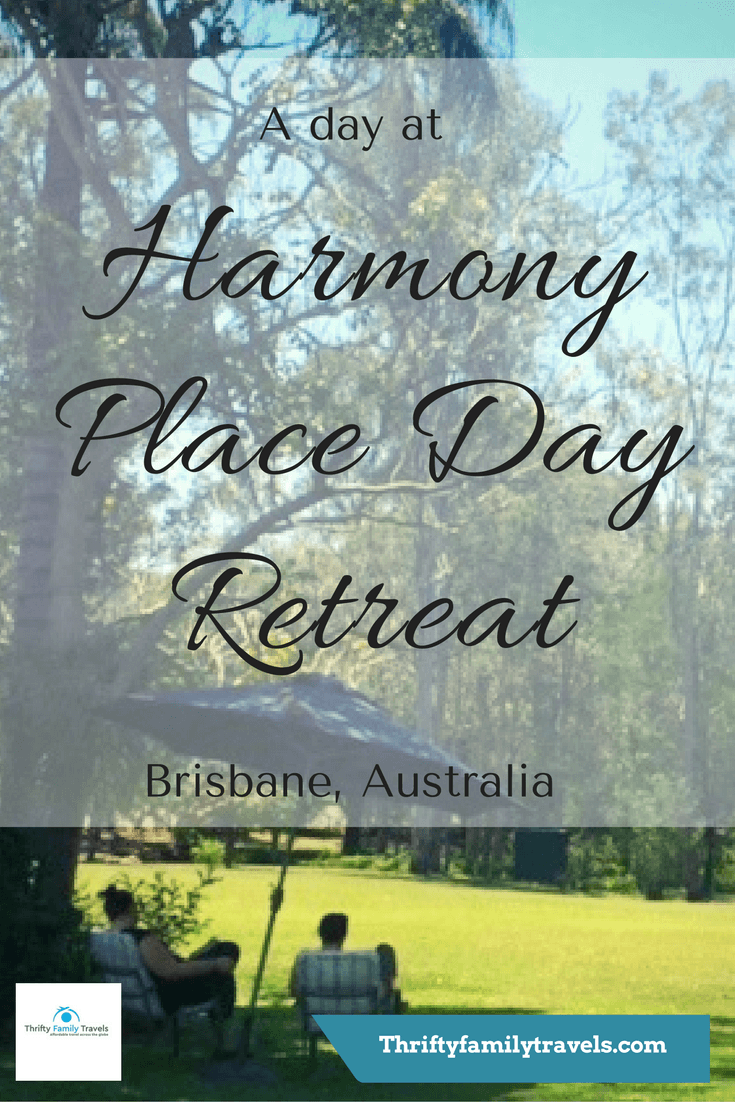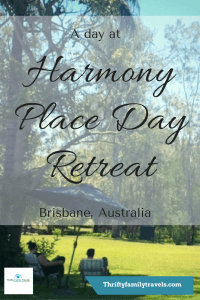 Where is the Harmony Place Day Retreat located?
The Harmony Place Day Retreat is located in the bushy suburb of Bunya. Only 20 minutes from the Brisbane CBD you could be forgiven for thinking that you were hours away from the city. The Retreat is Harmony Place Day Retreat is located on a large residential property which is absolutely stunning. Large native Australian trees line the property as well as a small stream. All activities are held outdoors so you can fully make the most of the beautiful, peaceful and tranquil surrounds.
Given its location, you will need a car to get to the retreat.
What can you expect during your time at Harmony Place Day Retreat?
When you arrive you are booked into your included neck, shoulder and head massage. If you wish to be booked into an earlier time slot you will need to arrive much earlier than the recommended time of 8.30 am.
The day then starts at 8.45pm with an hour-long session of yoga. The yoga is done at a slow pace so is suitable for beginners and more advanced poses are offered for those more experienced in yoga. The yoga is held in a large open air pavilion, so you can still enjoy the property's beautiful surrounds during your practice.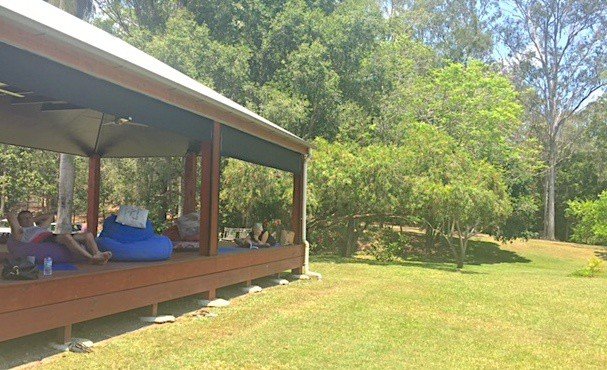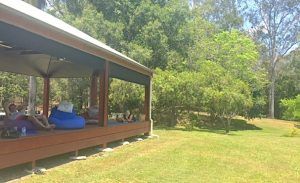 After yoga, you are then taken to a small outdoor area where you are given water and advised what other optional therapies are available during the day. On the day we attended there were a range of optional therapies available such as yoga assisted massage, reflexology, rei-ki and psychic readings. All therapies are charged at the rate of $1 per minute with a minimum of 30 minutes.
All therapies are completely optional and not required to enjoy your day. We did not book into any therapies on the day and still had a wonderful experience.
Morning tea is then held which is absolutely delicious. There were various gluten-free cakes, fruit, crackers and dips. Tea and coffee are also available all day.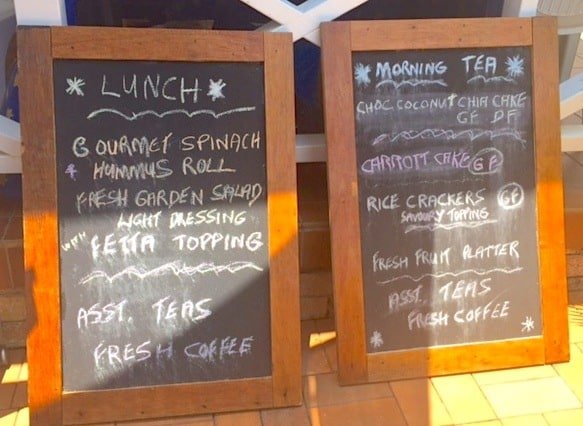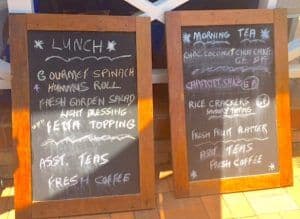 After morning tea, you then either attend your included massage, one of the optional therapies or simply enjoy the beautiful surrounds and relax. The property has many lovely shady spots which you can sit and chat with your friends or maybe read a book. There are picnic rugs, chairs, pillows and bean bags available to make yourself as comfortable as possible.
Our included massages were not booked in until 12pm and as we were not participating in any of the optional therapies we sat on some bean bags, talked and simply relaxed whilst soaking in the peaceful environment. If you were attending the retreat on your own, you may wish to take a book or read one of the several magazines available to borrow.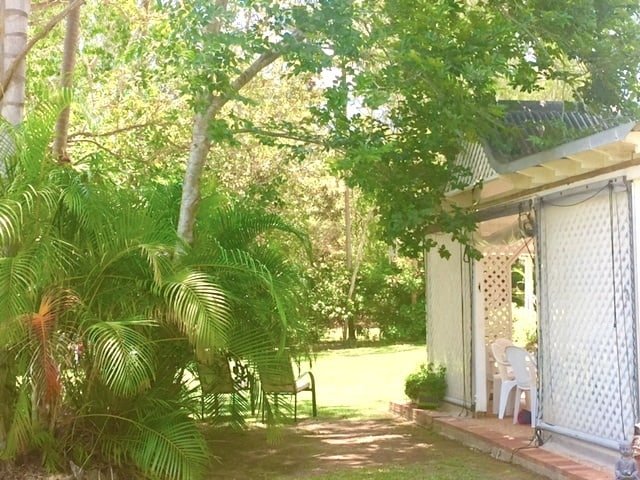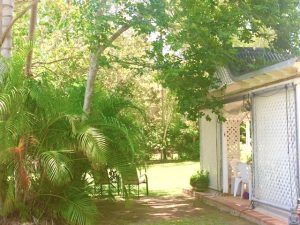 At 11.30am there is a guide mediation available. We attended this. It must have been good because in seconds Andy was snoring! Myself, I find mediation difficult and so whilst I did not fully participate in the mediation, I found myself feeling extremely relaxed.
At 12pm it was time for us to have our included massages which were held up on the veranda of the property. Whilst you are waiting for your massage you are treated to a machine foot massage which I found quite nice. The included massages are also very relaxing and went for about 10 minutes.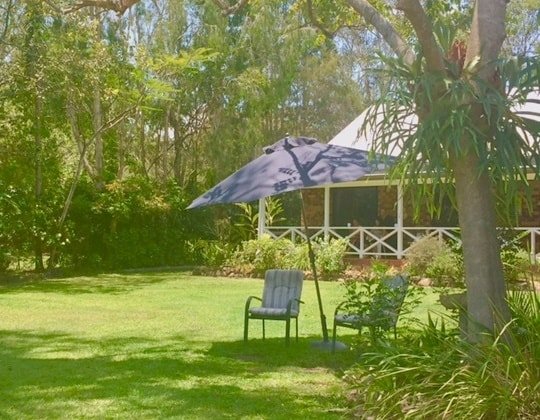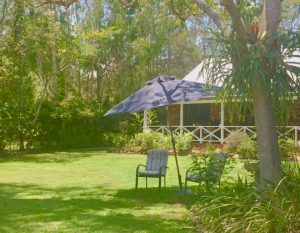 Lunch was served at 1pm and again the food was delicious. You are invited to choose a spot anywhere on the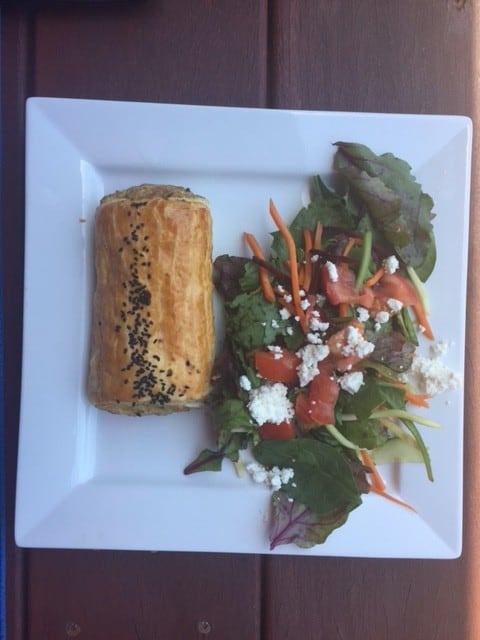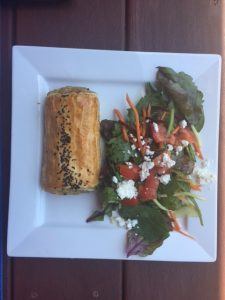 property to have your lunch and the staff then serve you your food. We choose our same spot as before on the bean bags looking over the property. Lunch was a beautiful spinach pastry with a green salad and feta. After lunch fruit was served.
After lunch you could again have your included massage, optional therapies or simply enjoy the property. We had nothing left booked in, and after 5 hours at the retreat were feeling wonderfully relaxed, so it was at this point we decided to call it a day. However, you are welcome to stay at the retreat for as long as you like.
There was another mediation scheduled for later in the afternoon also.
Verdict?
We thoroughly enjoyed our day at the Harmony Place Day Retreat, we loved everything about it. If you are not someone who can handle lots of down time this may not be for you. However, if you want to switch off from life for a few hours and leave feeling like you are on a cloud – then this place is definitely for you.
We purchased our vouchers for the retreat via scoupon for $100 for 2 which I thought was a great price. I understand full price is $199 per person which is probably over what I would personally pay. Perhaps if some of the optional therapies were included this would make it value for money, but without I think $199 is too much.
I went to the retreat with my partner Andy but I think you could attend the retreat on your own, with friends, with anyone really who is ready for relaxation. I would definitely like to return to Harmony Place Day Retreat.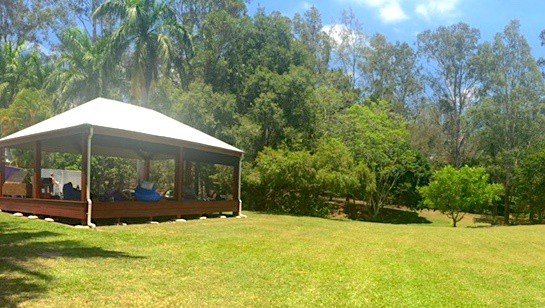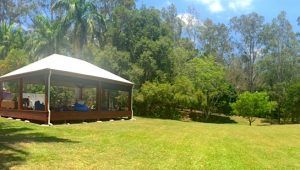 Check out the Harmony Place Day Retreat website for further information.