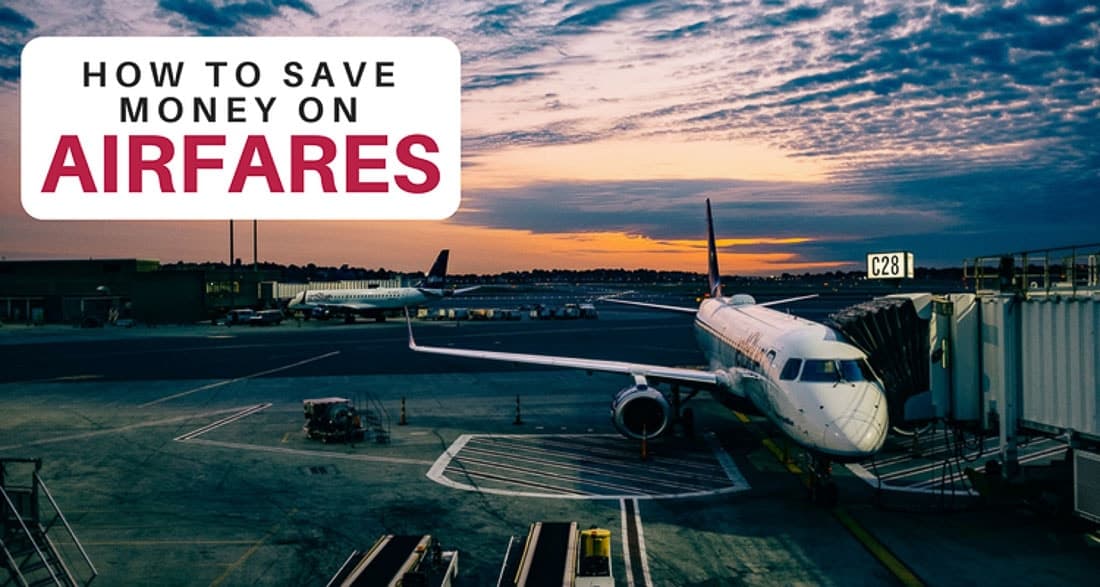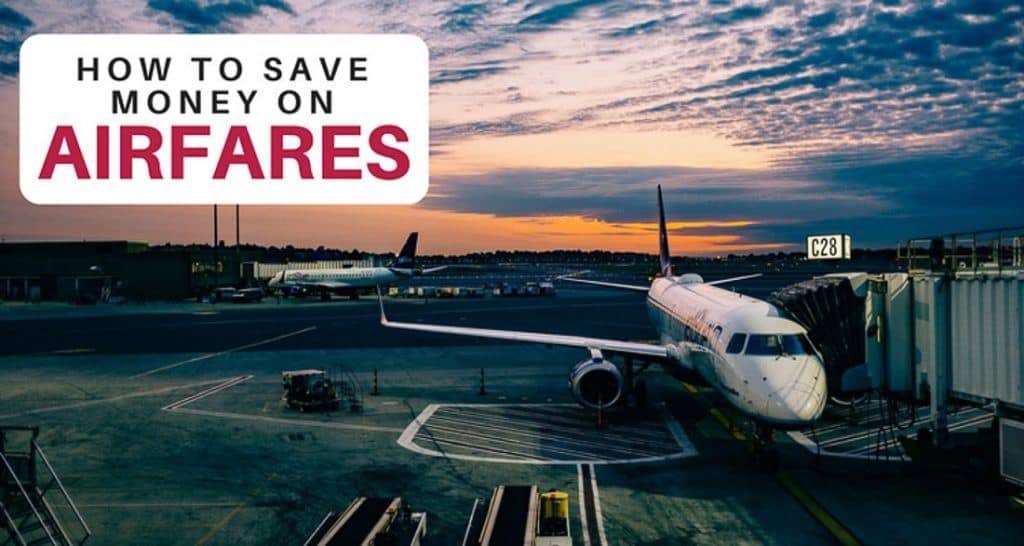 Your airfare is the first big expense and sometimes (particularly us Aussies) the biggest expense of your budget travel.  So this is one of the main areas where you can save some great money.
How to Save Money on Airfares
Step 1 – Propose an itinerary
Once you have decided on the country (or countries) you are travelling to, it's time to start thinking about your itinerary.  But before you lock in your itinerary you need to complete step 2 below.
So at this step have an idea of what cities you want to visit, but don't start planning out our final itinerary, booking accommodations etc until you have done step 2 below as you may be able to plan your itinerary in such a way that you save yourself thousands in airfares.
Another tip and perhaps the greatest way to save money on airfares is to be guided on where to go based on airfare sales.  However the tips in this guide are for those people who have their set on a certain destination.
Click here for tips on flying long haul flights with kids
Step 2 – Choose the best value airfare
So now you have your list of places you want to visit you are going to start figuring out the cheapest way to get there.
So jump onto Skyscanner– this site is amazing for working out the cheapest way to reach your destination.
Departure City
Once you're at the home page for Skyscanner, choose the city you are departing from.  Depending upon your departure location, you may have choices as to which airport you depart from.   For example, I live in Brisbane and usually, I would leave from Brisbane Airport.  However there is an airport located at the Gold Coast, around 90 minutes from the Brisbane Airport.  I live roughly in the middle of both airports, so either one would be fine for me.
In order to capture both airports, tick "add nearby airports" for the departure location – see number 2 in the screenshot below.
Arrival City
Now choose one of the cities (or the city, if you are just going to once place) from step 1 above.  It's important that you tick the "add nearby airports' box – see number 3 in the screenshot below.
If you are travelling around a country, or across countries, best to choose one way also – as it may work out cheaper and / or better to fly home from a different location.  But this is not always the case.  Muck around with this step and try return flights too.
Return or One Way
If you are only visiting one city then you are best to fly into and out of this city – and book a return flight.  If however, you are travelling around visiting multiple cities within a country or, visiting multiple countries, then you are probably best to fly into one city and fly out of another – although this is not always the case.
Being Flexible with Dates
If you are flexible in your travel dates – this is where there you can really save money booking airfares!!  In fact, sometimes flying one day earlier or one day later could save you hundreds!!
After you have put your departure and arrival locations in – in the depart box choose the whole month you want to travel in.  See number 4 in the screenshot below.
Now you are ready to click "search flights".
Then when you click on an airfare it will show you the cheapest day to travel that route in the month you choose.  If you're super flexible with dates you can even choose the cheapest month button and so you get the cheapest airfare in the whole year!
As you can see in the example below the cheapest flight from Brisbane to Tokyo in the month of January is $358 on the 18th of January, whilst the most expensive flight for the same month is more than three times the price at $1238 on the 5 January, 2 weeks prior.  That's a saving of $880.  Now think about if that is a family of 4 – that is a saving of $3520.
If you really couldn't wait until the 18th January you can see that even going 3 days later, after the 5 January – airfares are almost half the price.  So you can see it really does pay to be even a few days flexible.  Now this works in return too, do pick your return flight wisely as well.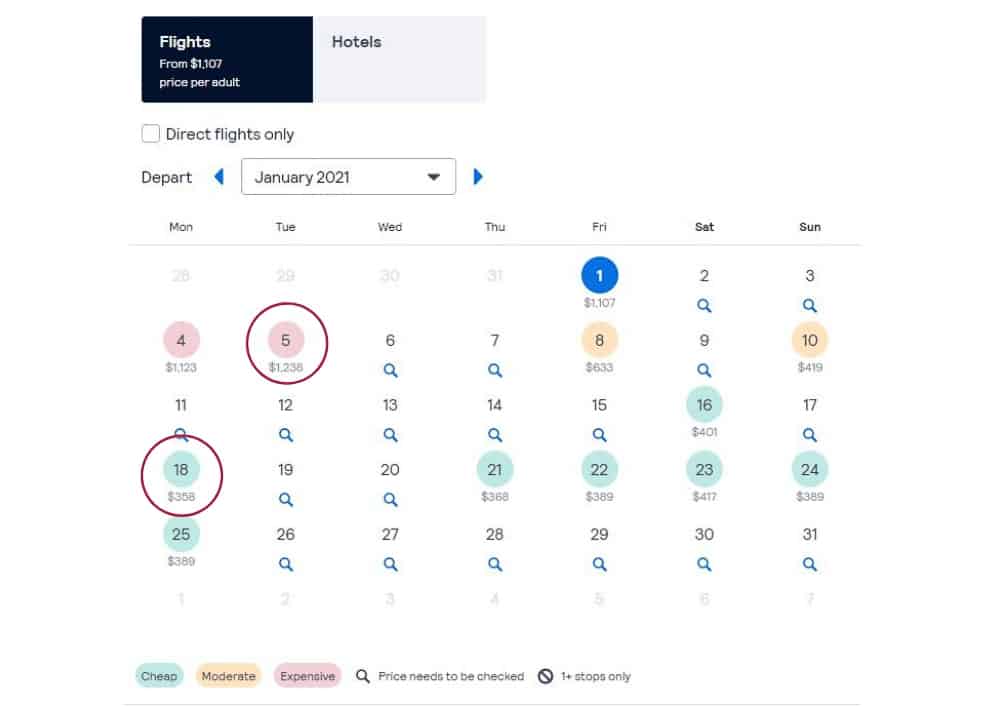 Now of course we have not yet checked the flight time for these flights, how many stops it makes, where it stops or the airline.  All of these things will factor into the actual flight you choose.
Once you click on the date that is of interest to you, you will be taken to the following screen:
This is where you find out how long the flight is, how many stops it will make and what the airline is.
As you can see on the left hand side of the screen you can filter down the results by the number of flights.  I usually filter it down to 1 to 2 flights – but this will really depend upon where you are going and how much you want to save.  If it's a short flight you'll probably want direct – whereas with longer flights you can really save some cash for having to take a few flights to reach your destination.
You will see in the middle of the screen, it shows you the flight time.  In this case, the flights that are on the screenshot are fairly similar, but on other occasions, there could be some quite large differences.  In this case, you also pay more for the slightly longer flight.
For long flights, this is also a good opportunity to see where the flights stop.  Perhaps it's worth stopping over for a day or two and exploring the sights.  You're basically getting a free flight here so why not?   If its a particularly long journey to your destination this is also a nice way to break up your flight a little.
It's not always about the price though and you should factor in time.  I won't save $100 but cost myself an extra 10 hours in flight time.  But maybe I will save $500 for an extra 2 hours of flight time.
Remember to also consider who is the airline.  Some airlines don't offer any more than the seat on the plane and you need to pay extra to take luggage or for food, whereas other airlines offer all the bells and whistles.  So again its silly to save $50 on an airfare with a basic airline when you will need to spend $70 to take your luggage and eat on the flight.
Now when I'm looking at booking flights, I go through all the points in this step over and over again, taking note of the prices, to balance the best price, with the best flight time for my family.  I play around with arrival cities and departure cities, one way and return flights until I find the best airfare to suit our needs.
Take your time at this step weighing up all the information you have gathered from the previous steps.  I usually take a few hours to a few days on this step – depending upon the complexity of the itinerary.  This is where you get value for your money.
Step 3 – Book your airfare
Another great thing about Skyscanner is it will also show you the cheapest place to book the exact airfare you want.  Sounds strange right – same airfare but different sites charge different amounts.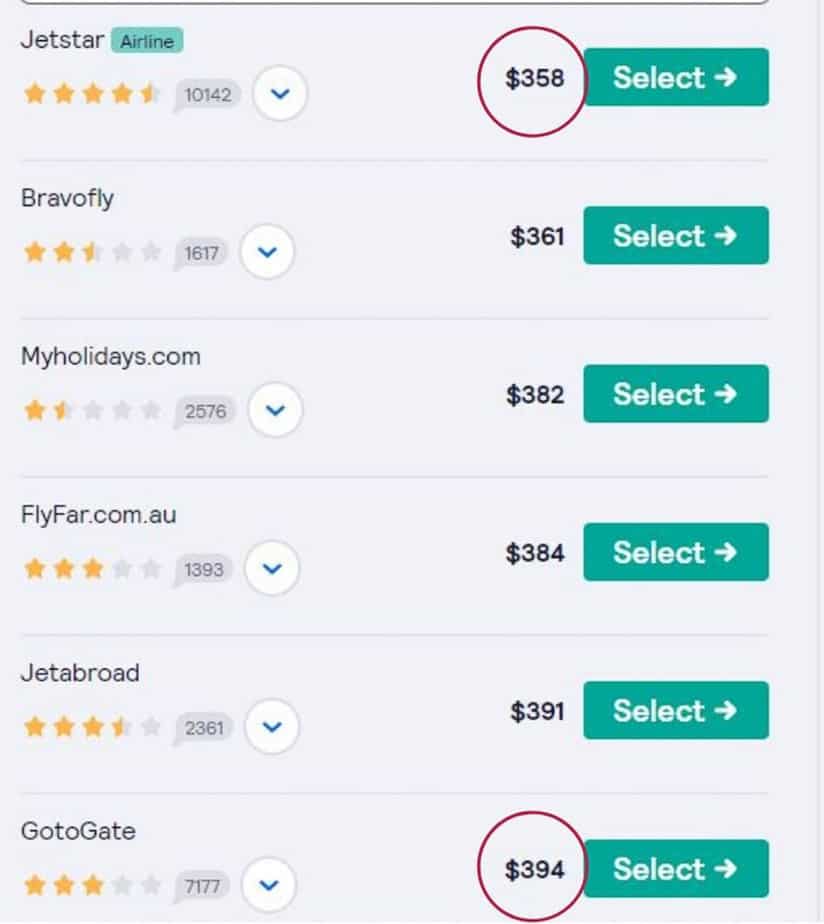 As you can see from the above screenshot, the same flight costs slightly different prices on different sites.  However each site may have differences with payment methods, cancellations etc.  So I highly recommend you check these differences out before booking with the cheapest site.
Where possible I always book my flights directly with the airline as I find this offers the most flexibility if I need to change anything down the track.  Even if it costs a little extra I do recommend this.  I've heard some horror stories with some of these other websites I've never heard of.
And lastly don't forget to sign up for any free loyalty programs offered with your flight or if you are already a member to ensure you note this when booking your flight.  Don't forget to join up your kids too.  Usually families can transfer the points to each other, resulting in one person having enough points for a free flight.  Otherwise you can always cash your points in for shopping vouchers and movie tickets.
For more great budget tips check out our other planning tools to use and save heaps!