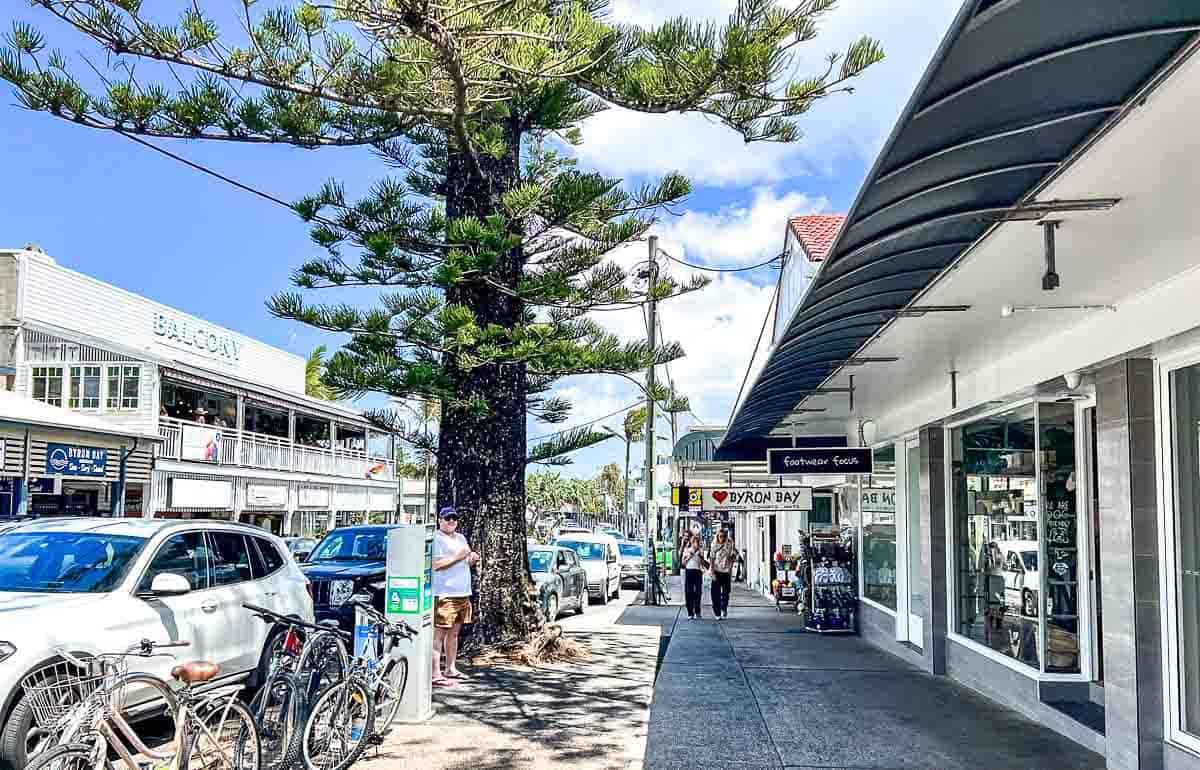 Looking for the best things to do in Byron Bay with kids? This guide has got you covered!
A Byron Bay family holiday is a great adventure that combines laid-back beach vibes with family-friendly activities. Located on the stunning New South Wales coastline, a few hours south of the Queensland border, Bryon Bay offers the perfect blend of natural beauty and cultural charm.
One of the most popular Byron Bay things to do with kids is to spend time at one of the many incredible beaches. The golden sands and clear waters of Main Beach, Wategos Beach, and Tallow Beach are perfect for family outings.
Another must do in Byron Bay is to visit the Cape Byron Lighthouse. Kids can learn about the famous tower at the Cape Byron Lighthouse Maritime Museum and enjoy the panoramic views. The scenic coastal walk to the lighthouse is suitable for families, offering opportunities to spot dolphins and whales during migration seasons.
The vibrant community markets are another one of the best things to do Byron Bay has for families. The Byron Bay Markets feature an array of stalls offering handmade crafts, delicious local foods, and live music, while the Bryon Bay Farmers Markets are the perfect place to sample yummy local produce.
If you're planning a visit and wondering what to do in Byron Bay with kids, reading this guide is the perfect place to start. This guide covers all the top kid's activities Byron Bay has, the best attractions in Byron Bay, things to see in Byron Bay, and more. The guide covers all the essential information, such as location, opening hours, and entry prices.
As well as providing tips for the best things to do at Byron Bay, this guide will cover practical information, such as getting around and suggestions for the best accommodation in Byron Bay for families.
Talk to other families about their tips on visiting Byron Bay and join our Thrifty Family Travel Facebook Group or get inspired via our Instagram.
This post may contain compensated links. Please refer to my disclaimer here for more information.
Byron Bay things to do
map
Before we start on all the top Byron Bay activities for families, check out the map below to help you plan your itinerary. This map shows the location of everything we've covered in this guide.
It's recommended you add your favourite attractions to your Byron Bay to do list and then use this map to plan your day to day itinerary so you're not travelling back and forth all over town.
Zoom in and out for a better view.
Best things to do in Byron Bay with kids
Below, we cover the best kids' activities in Byron Bay.
Byron Bay Beaches
Undoubtedly, one of the best things to do in Byron Bay for kids is to visit one (or several) of the gorgeous beaches in the region. Byron Bay has many pristine beaches, each offering something a little different whether you're a family looking for surf, gentle waves or a more tranquil experience.
Plus, a day at the beach is one of the best free things to do in Byron Bay!
Below, we briefly overview some of Byron Bay's more popular beaches.
Main Beach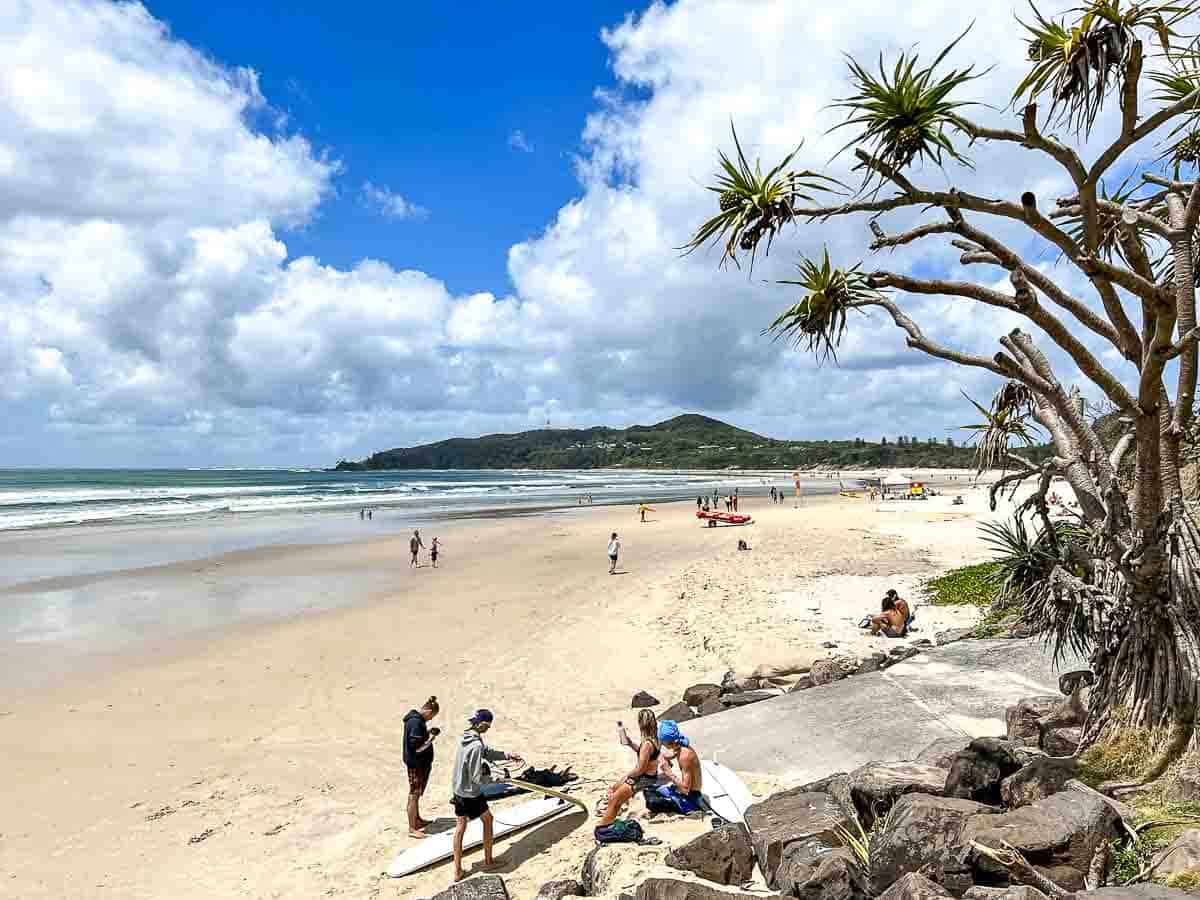 Main Beach is Byron Bay's most central beach and one of the most family-friendly and certainly one of the top things to do in Byron Bay. Its gentle waves and patrolled swimming areas make it ideal for kids of all ages.
The soft, golden sands are perfect for building sandcastles and picnicking. Families can also take a leisure stroll along the beachfront path that leads to the Byron Bay Surf Club, where you can grab a meal with a view.
Clarkes Beach
Just next to Main Beach, Clarkes Beach is another family-friendly gem in Byron Bay. With its long, sandy shoreline and clear waters, it's a fantastic place for kids to play, swim, and even try their hand at bodyboarding. There are also rock and tidal pools to explore.
The beach has picnic tables, barbeque facilities, and a children's playground, making it one of the top things to do with kids Byron Bay offers.
Keep in mind this beach is not patrolled.
Wategos Beach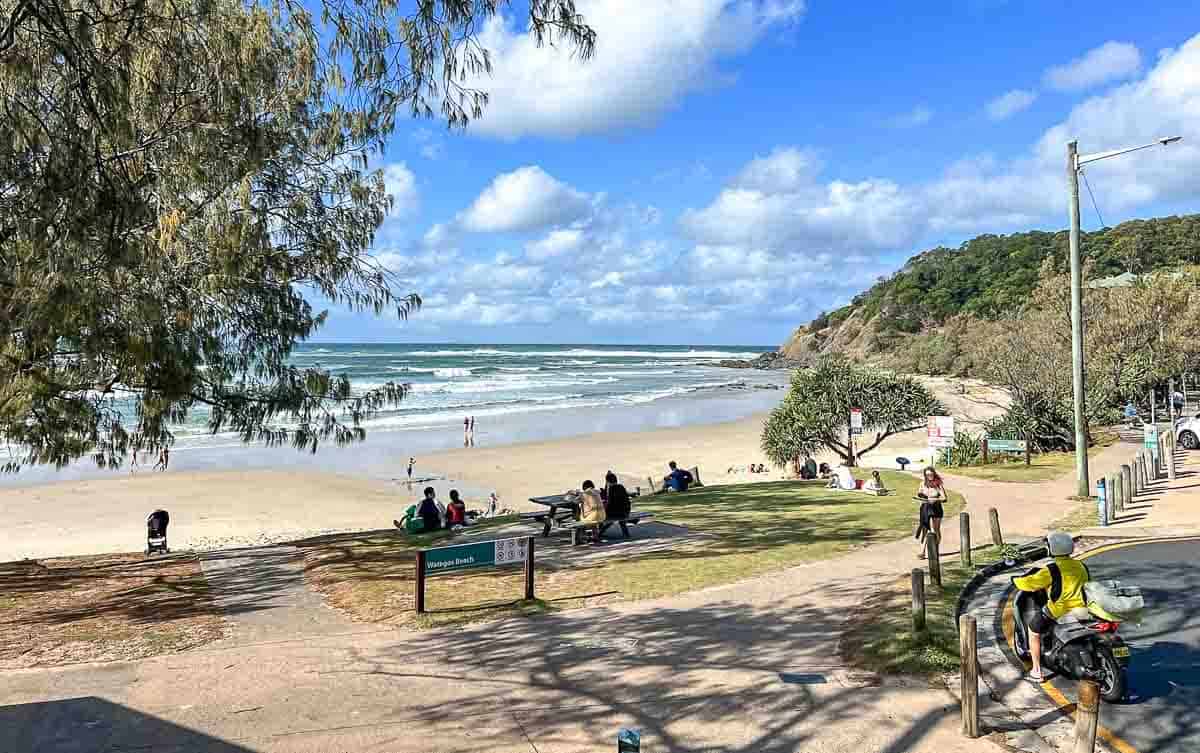 Wategos Beach is a picturesque cove located north of Cape Byron. Being protected by the headland, this is a fabulous spot for families looking for more sheltered and tranquil waters.
The smaller waves are excellent for children to paddle and swim and a great spot for a family picnic.
Keep in mind this beach is not patrolled and car parking is limited.
Belongil Beach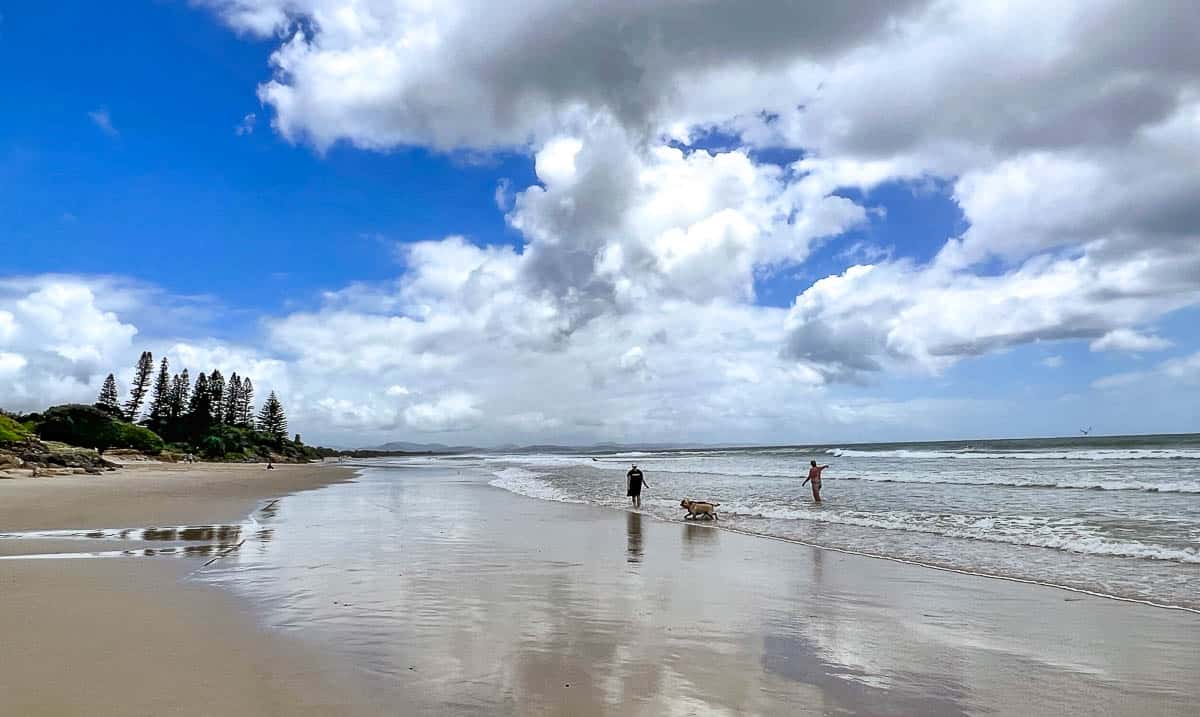 Belongil Beach, located north of Byron Bay's town centre, is an idyllic and family-friendly beach with gentle waters and soft sands. It offers a safe and peaceful environment for children to swim and play, although keep in mind it's not patrolled.
One of the notable attractions at Belongil Beach is the piece of shipwreck known as The Wreck, which rises from the water. The wreck is a rudder bar from the SS Wollongbar, and surfers enjoy waves generated by the sandbar when the swell is big.
Belongil Beach's quieter, less crowded atmosphere adds to its appeal, making Belongil Beach ideal if you're after things to do with kids in Byron Bay.
Tallows Beach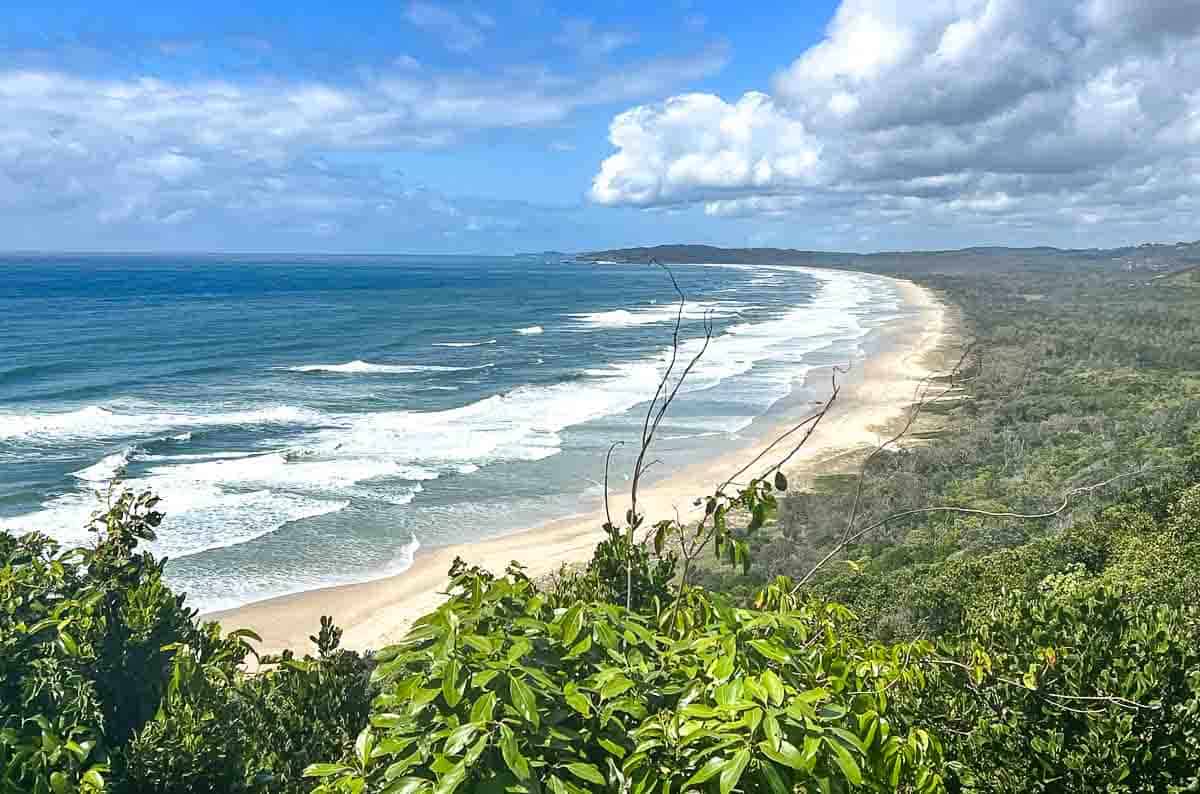 South of Cape Byron, Tallow Beach extends 6.5km to Broken Head. Tallow Beach is more rugged and less crowded than other Byron Bay beaches, making it an excellent option for families seeking solitude.
While the waves here can be stronger, it's a great place for older kids to learn to surf under the supervision of experienced instructors.
Take the Solar Train
The Byron Bay Solar Train is an old, restored 1949 heritage train that runs on 100% solar power.
The train operates on a 3km track that connects the town centre of Byron Bay to the north. The 10 minute journey takes passengers through rainforest, coastal wetlands and over the stunning tea tree Belongil Creek, part of Cape Byron Marine Park.
The Train operates hourly between 10 am and 5 pm, leaving the North Beach Station on the hour and leaving the Byron Beach Station 15 minutes past the hour.
Passengers can bring onboard bikes, prams and surfboards for free.
Location: Lighthouse Road, Byron Bay
Hours: Daily between 10 am to 5.15 pm
Price: $5 per adult | $3 per child (6-13) | Kids under 6 are free
Aboriginal Cape Byron Tour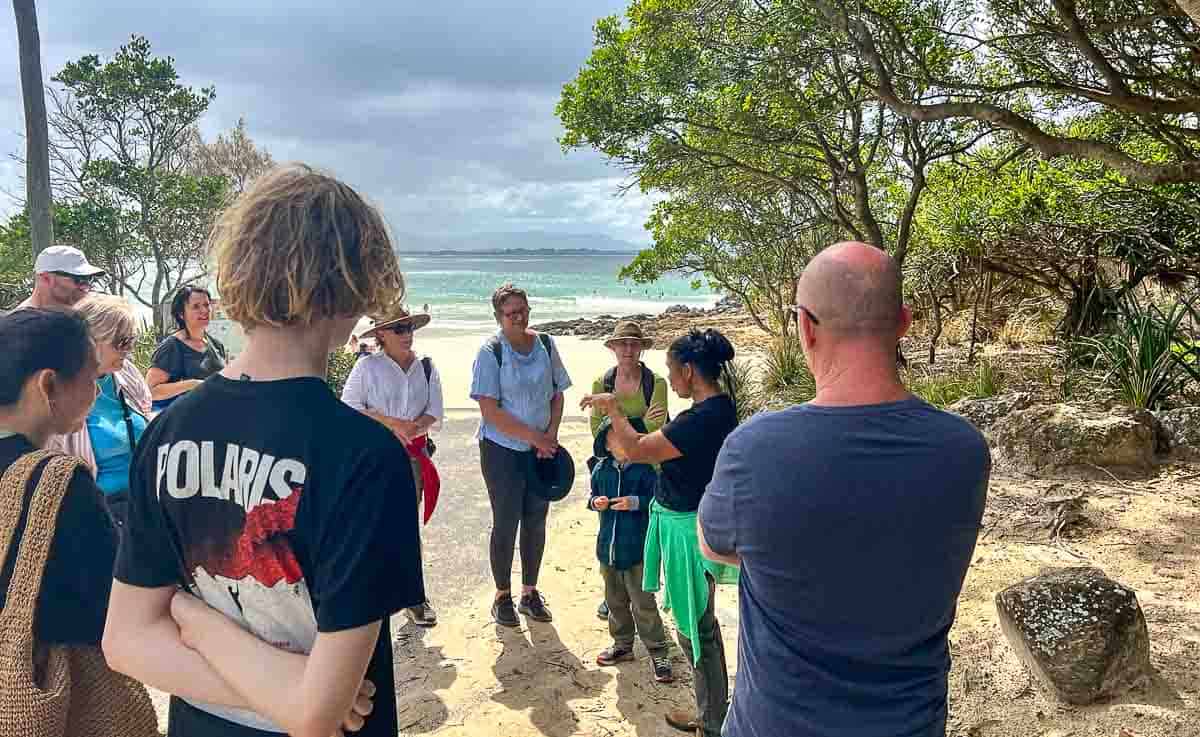 A great way to learn more about the indigenous history of the Byron Bay area is by joining a 90 minute tour guided by Delta Kay. Delta is an Arakwal Bundjalung woman whose ancestors have lived in the area for thousands of years.
Our tour with Delta was absolutely incredible – she is so knowledgeable about the local indigenous culture having stories passed down to her from her mother and aunties.
Throughout the tour Delta shares stories about the Arakwal Bundjalung people, teaches some Bundjalung language and shares information about natural medicine, tools, weapons and artefacts. She also takes you to a sacred site, which was once an aboriginal midden where people from all over the region would gather to share food and local information.
The tour finishes with Delta sharing information about the local bush tucker – but what's even better is you get to try it as she talks about it.
We found Delta a first class tour guide, she was a wealth of knowledge and such an awesome storyteller. She also shared the information in a way to ensure the kids were engaged.
For any family visiting Byron Bay, we'd highly recommend taking the kids on a tour with Delta.
Location: The Pass, 1 Brooke Drive, Byron Bay
Hours: Varies
Price: $65 per adult | $19 per child – click here to book tickets online
Byron Bay Wildlife Sanctuary
One of the best things to do around Byron Bay with the kids is to visit the Byron Bay Wildlife Sanctuary. It's just a 20 minute drive south of the town centre.
Previously known as the Macadamia Castle, the Byron Bay Wildlife Sanctuary provides a natural environment for over 100 Australian animals, including kangaroos, wallabies, koalas, crocodiles and a wide range of bird species.
Each day, the Sanctuary holds educational presentations, providing valuable insights into the unique behaviours and habitats of the resident animals. Presentations include a reptile talk, free flight birds, kangaroo and emu feeding experience and more.
Visitors can hand-feed and interact with many of the animals, as well as cuddle and take photographs with adorable koalas.
The sanctuary is set amidst a beautiful subtropical rainforest, offering a picturesque setting for picnics and nature walks. There is also an 18 hole golf course, waterpark, tree house playground and cafe on site.
Spending the day or a few hours at the Sanctuary is one of the perfect Byron Bay things to do with kids.
Location: 419 Hinterland Way
Hours: Daily 9 am to 4 pm
Price: $29.50 per adult | $19 per child | $90 per family pass (2A+2C)
Diving or snorkelling at Julian Rocks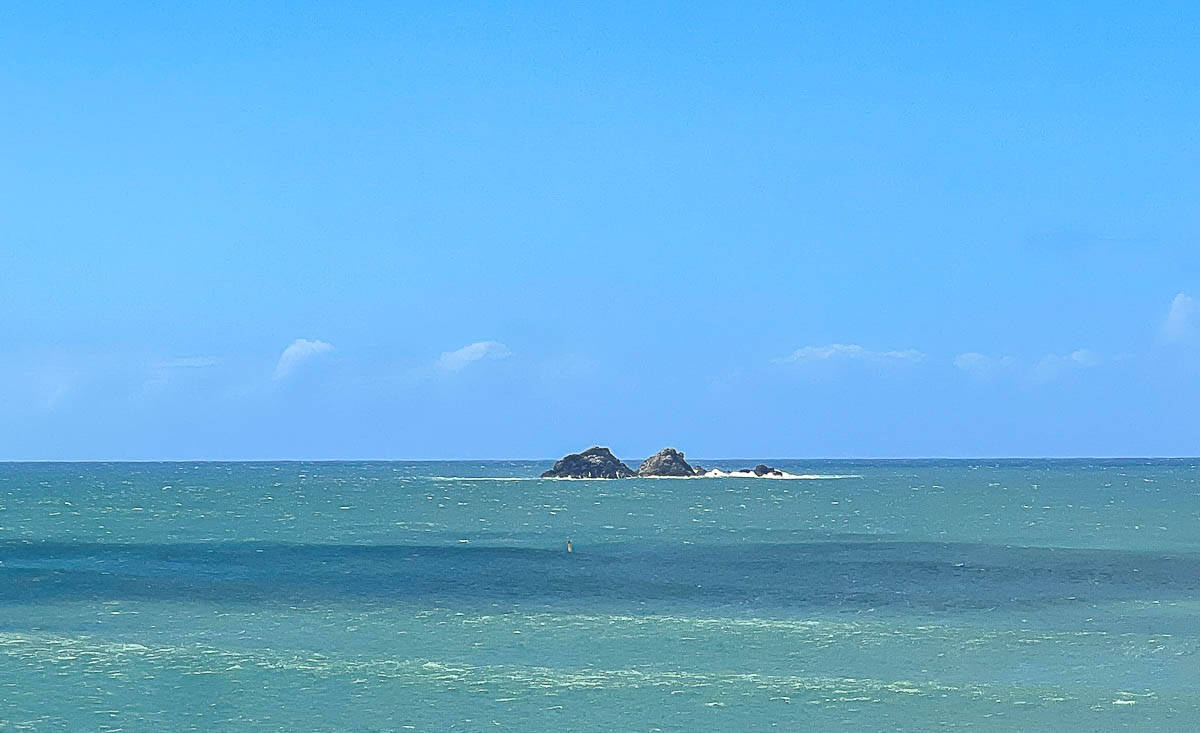 Considered one of the best snorkel spots in Australia, snorkelling at Julian Rocks is one of the top activities to do in Byron Bay. The area is known locally as 'Nguthungulli' (pronounced nuth-un-gully), the Arakwal-Bundjalung word meaning 'Father of the World'.
In Aboriginal Dreamtime, Nguthungulli created land, water, animals and plants. After he made this beautiful place, he chose to rest in a cave at Julian Rocks. Nguthungulli is a sacred site and has been protected for many decades. Its protection has allowed marine life to thrive.
Snorkelers can encounter marine life, including turtles, dolphins, rays, and a kaleidoscope of colourful fish species. The reserve is also home to hard and soft corals, sponges, and sea anemones.
One of the standout features of Julian Rocks is its population of endangered grey nurse sharks. Snorkelers often spot these gentle giants, and the experienced guides ensure safe and educational encounters with these magnificent creatures.
Snorkelling at Julian Rocks is suitable for individuals of varying skill levels, from beginners to experienced snorkelers. It's a must for families with kids who love the water – it's one of the more cool things to do in Byron Bay.
Various operators will take you diving or snorkelling to Julian Rocks, with Sundive being one of the few to depart from Byron Bay.
Kayak with dolphins
If your little ones (or big ones) are confident in the water, then one of the awesome Byron Bay things to do for kids is to take them on a kayak tour to see dolphins.
The waters around Byron Bay are well known for being a playground for bottlenose dolphins and while you may be able to spot them from land, a popular way to see these playground animals is via a guided kayak tour.
During the 2.5 hour kayak tour, not only will you have the chance to see dolphins, but you may also see turtles and other marine life. During whale watching season, you may even see a majestic humpback whale.
You'll also enjoy picturesque views of Byron Bay from the water, including the iconic Cape Byron Lighthouse perched on the cliffs.
A kayaking tour with dolphins is one of the super cool family things to do in Byron Bay that the kids will be talking about for years to come!
Location: Meet opposite 56 Lawson Street, Byron Bay
Price: $89 per person – only suitable for kids 6+ – click here to book tickets online.
Cape Byron Walking Track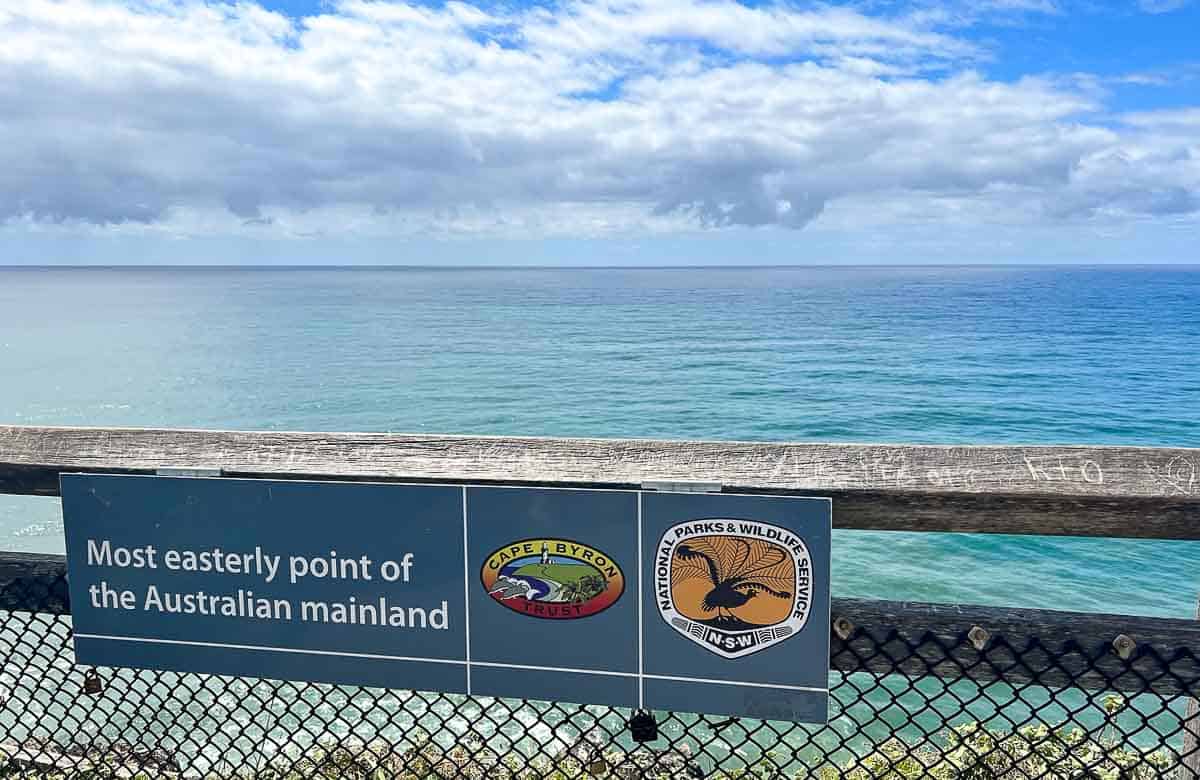 If you're short on time and wondering what is there to do in Byron Bay – then the Cape Byron Walking Track is worth considering, as it takes in some of the area's iconic landmarks.
This is a scenic 3.7 km walking trail, including the iconic Cape Byron Lighthouse, as well as passing the most easterly point of the Australian mainland. Along the way, you'll walk through the rainforest and across clifftops, making it an excellent trip the entire family will enjoy.
You can start the walk from various places, including Captain Cook Lookout, The Pass, Wategos Beach or the Cape Byron Lighthouse. The loop is well signposted throughout.
Along the way, keep an eye out across the ocean for marine life. You'll often see turtles, dolphins and sting rays here, and whales during the migration season.
The walk is fairly easy, although some sections are fairly steep. It's recommended you allow around 2-3 hours to complete the walk, which includes time for stops. I'd also recommend you do it early or late in the day to avoid the hottest part of the day and ensure everyone takes plenty of water with them.
This walk is one of the perfect things to do in Byron Bay for families and it's free!
Location: Start points include Captain Cook Lookout, The Pass, Wategos Beach or the Cape Byron Lighthouse.
Hours: Always
Price: Free
Surfing
If the kids can surf or are interested in learning, one of the top ten things to do in Byron Bay is hit the beach and jump on a wave. The area is renowned for its fantastic waves and numerous surf breaks catering to all skill levels; it's a surfer's paradise.
With its gentle waves and sandy bottom, Main Beach is perfect for those learning to surf. Bring your own board or rent one from the nearby surf shops.
Located between Clarkes Beach and Wategos, The Pass is Byron's most famous and busiest surf breaks. Here, you'll find some of the most consistent and well-formed waves in the area. It's suitable for surfers of all levels but is particularly popular among longboarders.
Just a short drive from Byron Bay's town centre, Wategos Beach is known for its picturesque setting and long, peeling waves. It's great for both beginners and experienced surfers.
If you're new to surfing, consider taking a lesson with one of the local surf schools.
Cape Byron Lighthouse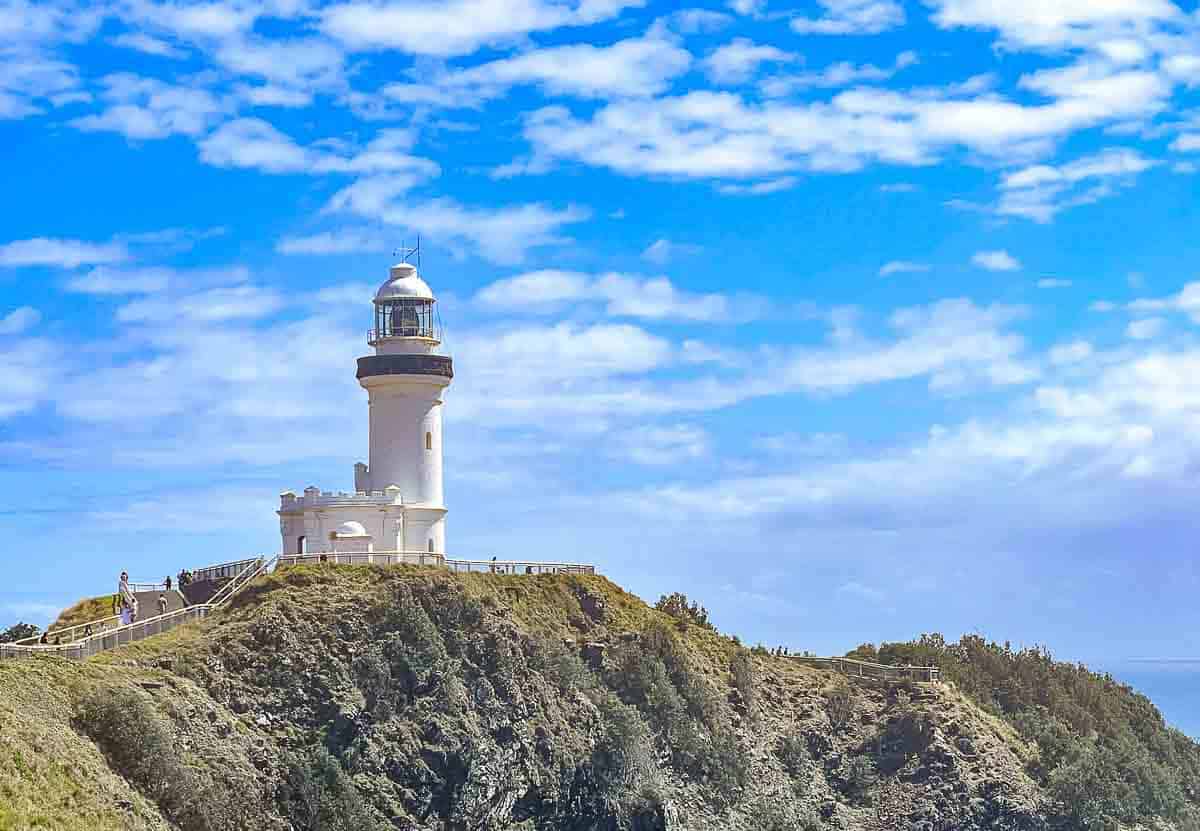 In terms of Byron Bay attractions and activities, there isn't anything more iconic than the Cape Byron Lighthouse. Perched dramatically atop the rugged cliffs at Cape Byron, this historic lighthouse provides stunning panoramic views.
The lighthouse is a beautifully preserved and historic structure that provides a glimpse into the area's maritime history. The lighthouse precinct includes informative displays about its history and operation and a 20 minute guided tour is available between 10 am and 3 pm for a gold coin donation.
From the lighthouse, you'll enjoy awe-inspiring 360-degree views of the ocean, beaches, and hinterland. It's the easternmost point of mainland Australia, and you'll feel like you're standing at the edge of the world. But note you can only climb the stairs to the lighthouse with a guided tour.
At the base of the lighthouse, in what used to be the lightkeeper's office, is the Cape Byron Maritime Museum. Here, you'll get a historical insight into the lighthouse and the town of Byron Bay.
The location is also an ideal spot for whale watching, especially during the annual humpback whale migration between May and November. Many visitors bring binoculars to catch a closer view of these magnificent creatures as they make their way along the coast.
The Cape Byron Lighthouse is certainly one of the top Byron Bay tourist attractions and one of the must do things in Bryon Bay.
Location: Lighthouse Road, Byron Bay
Hours: Daily 10 am to 4 pm
Price: Free – but $10 per vehicle if you park here, although parking is extremely limited.
Whale Watching
One of the best things in Byron Bay is as it's the most eastern point of the Australian mainland, visitors have a huge advantage in spotting the whales as they embark on their annual migration.
The whale-watching season in Byron Bay runs from late May to early November, with the peak occurring during June and July. During this time, thousands of humpback whales make their way along the coast, migrating from their feeding grounds in Antarctica to warmer waters near northern Queensland for breeding and calving.
As they pass Byron Bay, they often come remarkably close to the shoreline, providing excellent opportunities for whale watching from both land-based vantage points and boat tours.
There are several whale-watching boat tours in Byron Bay that get you up close and personal with these magnificent creatures. The tours are educational and incredibly thrilling, as you have the chance to witness humpback whales breaching and tail-slapping, certainly among the top 10 things to do in Byron Bay for a day.
For those who prefer to stay on land, Byron Bay's coastline offers numerous elevated lookout points where you can spot whales from the shore.
The Cape Byron Lighthouse is a popular spot for land-based whale watching, offering unobstructed views of the migrating whales against the stunning backdrop of the sea.
The Farm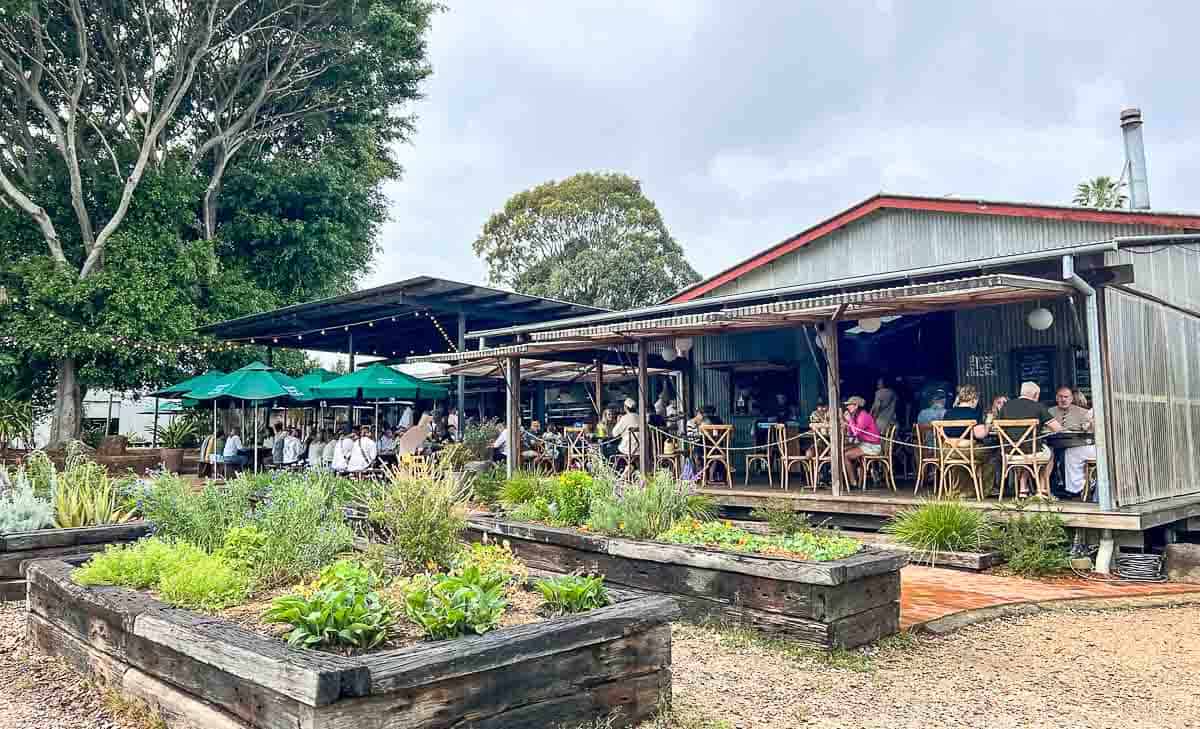 If you're after more fun things to do in Byron Bay with the kids, consider taking them to the Farm. The Farm Byron Bay is an expansive working farm focusing on sustainable and organic farming practices.
Families can take a one hour guided farm tour to learn about the various crops and animals raised here, including Scottish Highland cattle, pigs, and chickens. Guided farm tours are on Fridays at 11 am and weekends at 9.30 am and 11 am. All other times, you can wander around the farm yourself free of charge.
Children can engage in hands-on activities like feeding the animals and even collecting their own eggs. If you're around at 10.30 am, you can join the farmers while they feed the pigs and provide a few fun facts.
If the kids are hungry, there are various options at the Farm, including Three Blue Ducks, which serves a farm-to-table breakfast, lunch and dinner. There is also a bakery where you can grab some to go items to enjoy on a picnic around the farm grounds or Baylato for an ice cream.
With so many great activities, the Farm is one of the perfect Byron Bay attractions for kids.
Location: 11 Ewingsdale Road, Ewingsdale
Hours: Thursday to Sunday, 7 am to 10 pm | Monday to Wednesday, 7 am to 4 pm
Price: Entry is free – Farm tours: $15 adult | $10 child (5-10) | under 5s are free
Byron Bay Markets
With so many talented locals and farms in the area, stopping by one of the region's markets is one of the top things to do Byron Bay offers.
Byron Twilight Markets
During the warmer months, every Saturday you can take the kids to the Byron Twilight Markets. Here you can peruse the stalls while being serenaded by live music and savoring delectable food. There's a range of stalls hosted by local artisans, offering a range of treasures such as jewellery, leather goods, clothing, and accessories.
Location: Railway Park, Jonson Street
Hours: Every Saturday from October to April from 4 pm to 9 pm
Byron Bay Community Market
The Byron Bay Community Market has a vibrant atmosphere with an eclectic array of stalls showcasing local businesses and talent. Here you'll find arts and crafts, food, musicals and more.
Location: City centre around Railway Park on Jonson Street
Hours: First Sunday of each month from 8 am to 3 pm
Byron Bay Farmers Market
Start your Byron Bay holiday by stopping by these weekly markets to stock up on fresh produce and local meat products.
Location: Butler Street Reserve, Byron Bay
Hours: Every Thursday from 7 am to 11 am
Arakwal National Park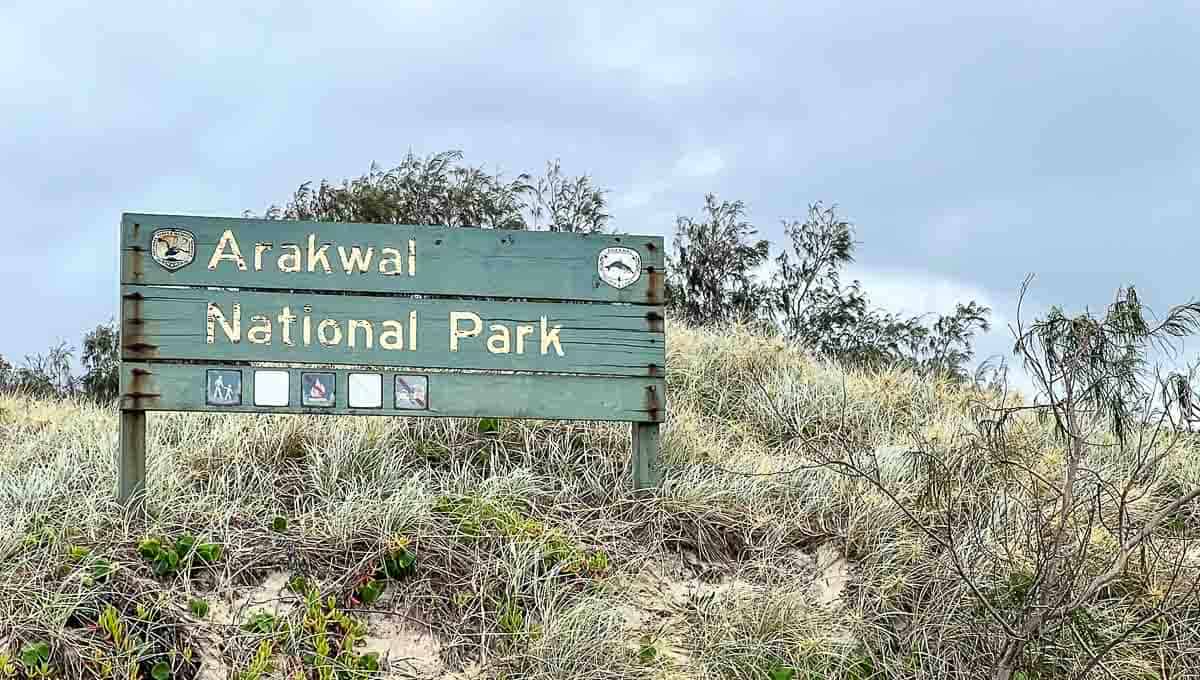 Located on the traditional lands of the Arakwal People, this National Park offers a unique blend of pristine beaches, lush rainforest, and diverse wildlife, making it an ideal destination for nature enthusiasts and those interested in Indigenous culture.
Arakwal National Park plays a significant role in preserving the cultural heritage of the Arakwal People. Visitors can gain insight into the Indigenous history and connections to the land by exploring interpretive signs and artwork at various points within the park.
The park has several well-marked walking trails that lead through the lush rainforest, such as the Lighthouse Road and Palm Valley loop tracks. These trails offer a chance to observe native flora and fauna, including vibrant birdlife and unique plant species.
One of the main attractions within Arakwal National Park is Tallow Beach.
Location: Tallow Beach Road – park in the Cosy Corner carpark
Hours: Always
Price: Free
Stand Up Paddle Board
Keen to give stand up paddle boarding a go all while exploring Byron Bay? Or perhaps you're an experienced paddle boarder and want an adventure on the water in this iconic Australian destination.
This 2 hour tour begins with a brief introductory lesson for beginners, ensuring everyone feels confident before heading out onto the water. Participants are equipped with high-quality paddleboards and paddles, and the adventure sets off from the Brunswick River.
As you glide along the tranquil waters, you'll be surrounded by nature and even have the chance to see marine life, such as turtles—yet another one of the cool things to do in Byron with family.
Location: Meet at Let's Go Surfing – 5/11 Fletcher Street, Byron Bay
Price: $145 per person – click here to book tickets online.
The Crystal Castle and Shambhala Gardens
A day trip to Crystal Castle and Shambhala Gardens is one of the more unique things to do near Byron Bay. Located in the Byron Bay hinterland, the attraction is home to the world's biggest and most beautiful crystals – some as old as 500 million years.
One of the most iconic features of the Crystal Castle is the Crystal Guardians. Standing at 5.5 metres, these towering crystal formations are exquisite smoky quartz geodes with amethyst and calcite crystal flowers.
The kids will love sitting inside the Dragon Egg and receiving a crystal blessing. This amethyst crystal cave is 120 million years old and comes from Uruguay. The Dragon Egg weighs 10 tonnes and is an extremely rare deep purple.
You can also explore the Enchanted Cave, the largest Amethyst cave in the world. This crystal cave is 5.5 metres wide and weighs an incredible 20 tonnes.
Ensure you grab a photo of the kids with the Wings to Eternity Mural. These deep purple amethyst crystal wings are gorgeous in the Shambhala Gardens.
There are also several guided experiences on offer, including Crystal Sound Healing meditation (daily at 12 pm and 3 pm), a guided tour of the Crystal Castle and Shambhala Gardens (daily at 1.30 pm) and a Crystal Intention Experience (daily at 1.30 pm).
Other incredible things to see and do at the Crystal Castle include the Tibetan Peace Stupa (only one of seven in the world that protects against negative energies), the Damanhur Spiral, the reflexology path, the Rainforest Walk, Buddha Walk and the Blessing Buddha.
There are also several shops where you can buy crystal products, a children's playground and a cafe on site.
Location: 81 Monet Drive, Montecollum
Hours: Daily 10 am to 5 pm
Price: $49 per adult | $35 per child (4-14) | Kids under 4 are free | $119 per family pass (2A+2C) – click here to book tickets online.
Stone & Wood Brewing and Tasting Room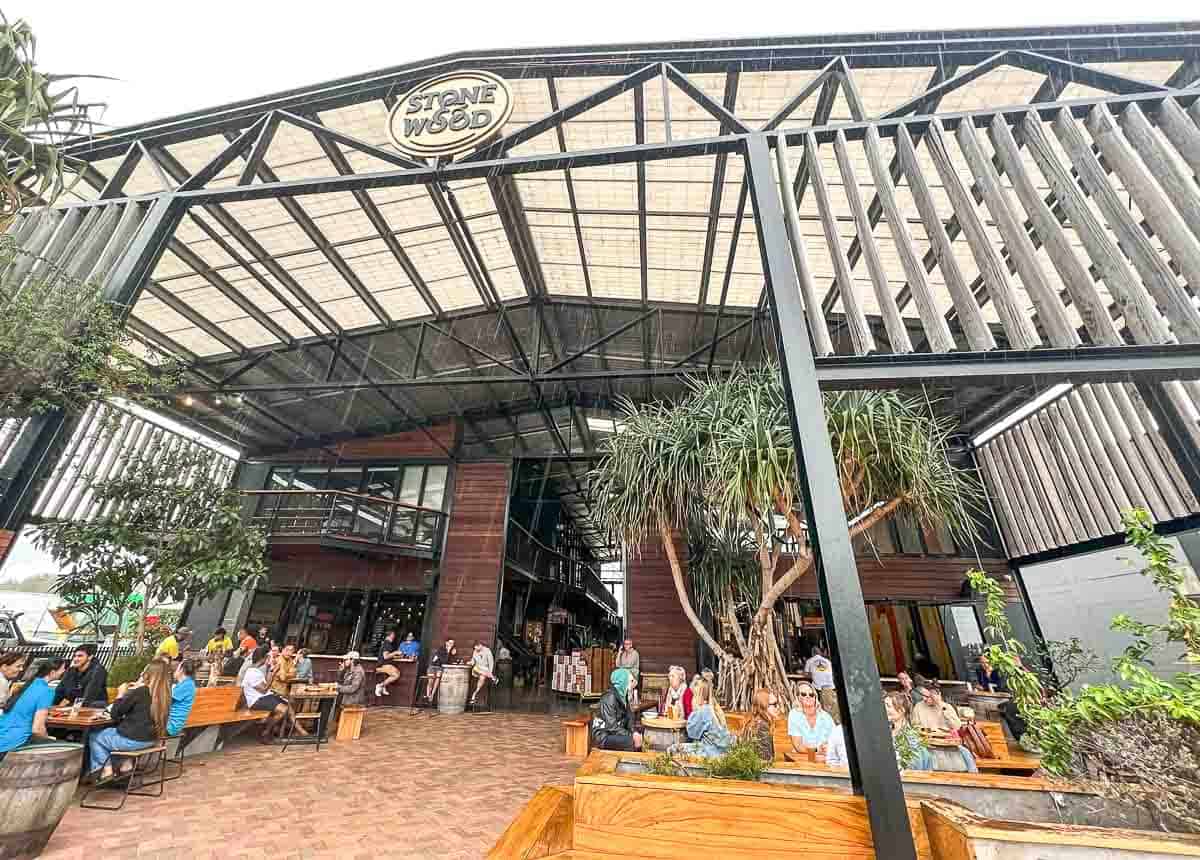 Craft beer lovers, this is one brewery where you can bring the kids – in fact, so family friendly is this place that you can even bring your dog!
Located in the heart of Bryon Bay, the brewery is known for producing high-quality, handcrafted beers that reflect the laid-back spirit of the area.
If one parent doesn't mind watching the kids, the other can participate in a 90 minute brewery tour (this tour is strictly for 18+). The tour starts with a welcome beer while you hear about the history of beer, its ingredients and the Stone & Wood story.
After a walk-around the brewing deck and talking through each brewing stage, the tour finishes with a tasting of five beers, including a variety of our core range, one-off Pilot Batch beers and limited releases.
Time your visit for lunchtime to fill the kids' bellies while you're there.
Location: 100 Centennial Court, Byron Bay
Hours: Weekends 12 to 6 pm | Weekdays 11 am to 5 pm
Price: Tours are $45 per person
Circus Arts Byron
For families and visitors looking for a unique experience, stuff to do in Byron Bay doesn't get more unique than a class at Circus Arts.
Circus Arts Byron Bay offers casual flying trapeze classes for ages 5 and over. These sessions are a fantastic way to introduce children to the circus world, encouraging them to develop confidence, balance, and coordination while having a blast.
In a 90 minute class, you'll learn the basic trapeze positions, a backflip dismount and attempt a catch.
Circus Arts also has a range of other casual classes for tiny tots and older kids, including trampoline, acro, and ninja. They also have a climbing wall.
Location: 17 Centennial Court, Byron Bay
Hours: Beginner casual classes are Monday, Tuesday, and Wednesday, 3.45 to 5 pm | Saturdays from 9 to 10.30 am and 11 am to 12.30 pm
Price: $68 per person
Best
accommodation in Byron Bay for families
Looking for the best Byron Bay accommodation for families? Below, we've covered our top three picks for families that won't completely blow the budget.
We've chosen these hotels as they offer great value for money and are in excellent locations for sightseeing around Byron.
Click here for our detailed guide on the best family accommodation Byron Bay has.
Looking for somewhere for Byron Bay holidays with kids that are packed with fun activities? Check out the exceptional Discovery Parks, where pretty much every activity is included in the cost of your stay.
The holiday park is at Belongil Beach and is 2 km from Byron Bay town centre. If you want a range of dining options, you will need to walk or drive to the town centre.
The park has 2 outdoor swimming pools, a water park with splash fountains, a jumping pillow, tennis, basketball and bike rentals. There is free parking, a BBQ area, laundry facilities and WiFi.
Economy cabins sleep up to 4 people in 1 double and bunk beds. It is worth spending a little extra and getting the one-bedroom cabins rather than the studio cabins so you have somewhere to relax after the kids have gone to bed.
Each cabin has a sofa, TV, dining table and a kitchenette equipped with a stove, fridge, microwave, kettle and toaster. There is a covered front porch with seating.
You can also stay in an ensuite safari tent or a larger lakeside cabin.
If you're looking for affordable Byron Bay accommodation with pool facilities and many activities to keep the kids busy, you will love Discovery Parks.
Click here for more information and to check the price.
The Wollongbar Motel is a colonial style, low rise motel offering lots of space for families. It is located a short walk from the town centre and has a private walkway to Main Beach, a few minutes away on foot.
The motel has a large outdoor saltwater pool, a BBQ area, a sun terrace with loungers, free parking and free WiFi. There is a tour desk, a vending machine, bike rentals and laundry facilities on site.
Good sized blue toned rooms sleep up to 4 people in 1 double bed and bunk beds. Each room has a TV, a desk, microwave, fridge plus tea and coffee making facilities. There is a shower in the ensuite. Doors open onto a balcony with seating and garden views.
Suites sleep up to 5 people in double, single and bunk beds with the benefit of a separate bedroom for the kids. The kitchenette has the same equipment as a standard room, with the bonus of a stove.
There is also an exceptionally spacious 3 bedroom suite with a full kitchen (with an oven and a dishwasher) that can sleep up to 6 people.
The Woollongbar Motel offers spacious, well equipped rooms in a great location at an affordable price. It is the best family resort Byron Bay has to offer families travelling on a budget.
Click here for more information and to check the price.
Byron Central Apartments is in the town centre, just a 5 minute walk from Main Beach. There are lots of cafes and restaurants within a short walk and for self caterers, the nearest supermarket is only 150 metres away on foot.
The hotel has a large outdoor pool, BBQ, and sun terrace with loungers. There is free covered parking available.
The split level apartments sleep up to 4 people in double and sofa beds. Each apartment has a living room with sofas and a TV, a bathroom with a shower and a kitchen equipped with a dining table, an oven, stove, fridge and microwave.
There is also a 2 bedroom apartment sleeping up to 6 in 2 double beds and 2 sofa beds.
The apartments are light and tastefully decorated with homely touches.
Byron Central Apartments offers a comfortable home away from home at a great price in a convenient location. This hotel is perfect if you want to self cater on your Byron Bay family holiday.
Click here for more information and to check the price.
____________________________________________________________________________
I hope you enjoyed this guide on all the best things to do in Byron Bay with kids. Other NSW guides that you might helpful include things to do in Newcastle with kids as well as where to stay in Newcastle with kids.