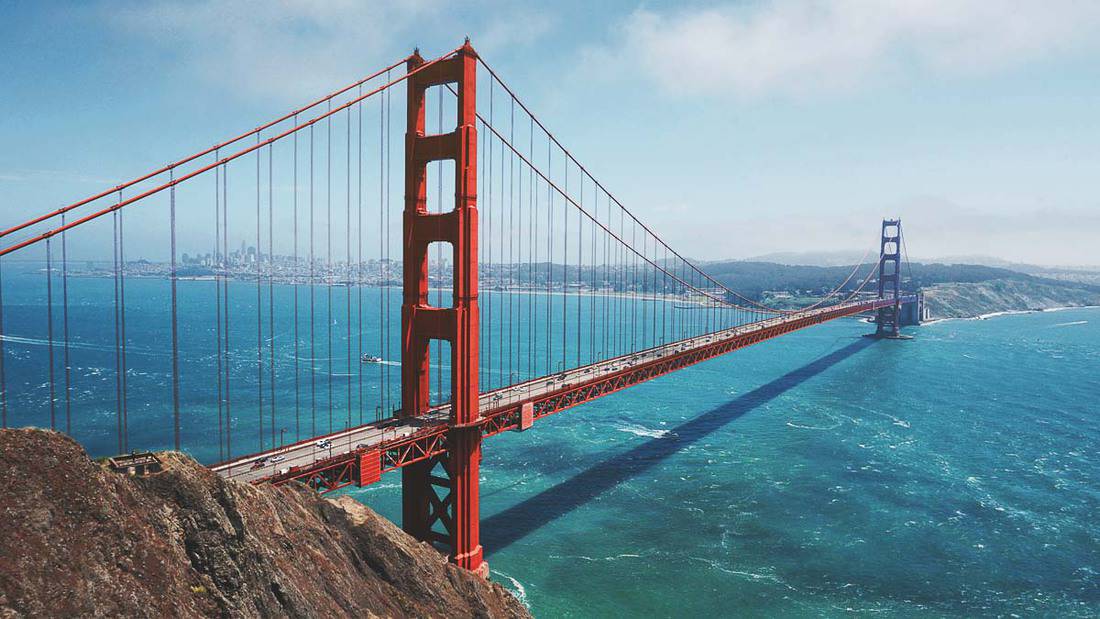 In this guide, we cover the very best things to do in San Francisco with kids!
With iconic landmarks, steep hills, the Pacific Ocean, and many kid-friendly attractions, visiting San Francisco with kids makes for the perfect family trip. Outdoor recreation sites, numerous parks, and interactive museums are just a few of the fun things to do in San Francisco with kids. Whether your kids love science, art, animals, music, or history, there is a way for all kids to have a great family vacation while adults still learn and visit impressive sites too.
In this guide, some of the best kids activities in San Francisco. Whether you're looking for fun things to do in San Francisco with toddlers or teenagers or any age in between this guide, you'll find some awesome things for kids to do in San Francisco.
Best Things to Do in San Francisco with Kids
Walk, Bike, or Drive Across the Golden Gate Bridge
Crossing over the iconic Golden Gate Bridge is certainly one of the top family things to do in San Francisco. On a clear day, you'll have views of the whole bay, the city, and the Marin Headlands.
Walk over the Golden Gate Bridge! The bridge itself is about one mile long, and there are parking areas on both sides, but they get busy. Walk part of the bridge and turn around midway, depending on your kids' endurance.
You can even rent a bike. Numerous bike rental companies are located near the Fisherman's Wharf. Some shops rent bikes with motors, and others are regular bikes. Most people bike over the bridge and take a ferry back from Sausilito. But note that a bike trip can really add up with miles when starting from a rental shop downtown.
If you're short on time, drive over the bridge! Head to the famous lookout point, Battery Spencer. It's located on the north side and provides great views of the Golden Gate Bridge with the city skyline of San Francisco in the distance.
Explore Golden Gate Park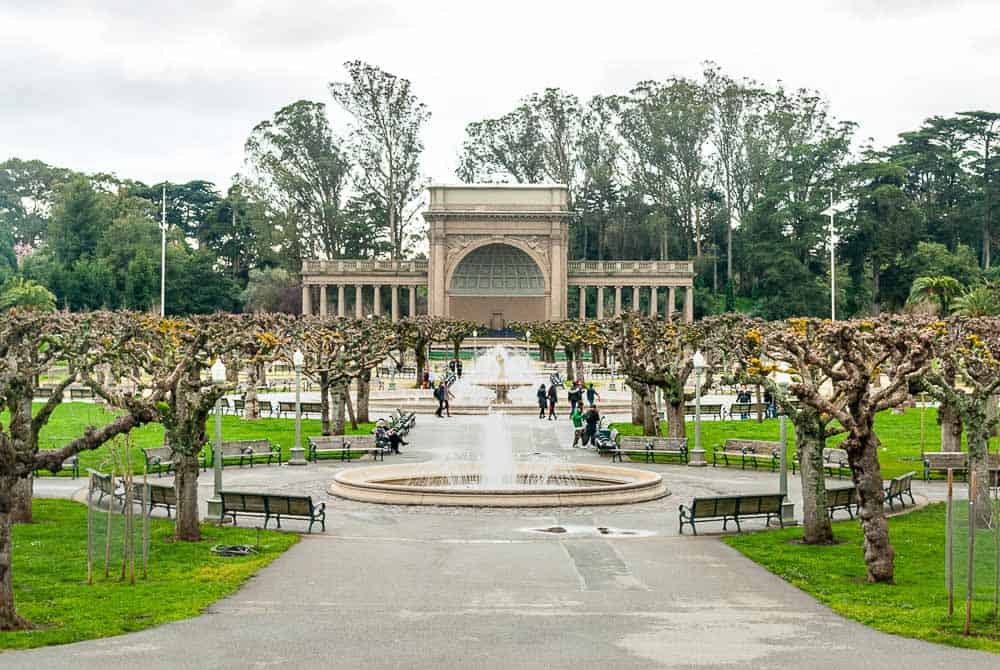 One of the San Francisco places for kids is Golden Gate Park. Golden Gate Park is filled with family-friendly attractions spanning from the city centre out to the west coast. The actual park is free, but some of these San Francisco kids attractions charge fees. Check out museums, art, gardens, lakes, trees, flowers, and wildlife. There are many ways to explore this park with kids.
Some of the places to visit in the park are:
Japanese Tea Garden
This is the oldest public Japanese garden in the USA and is a great spot to taste tea. Relax in the tranquil setting with koi ponds, a zen garden, native Japanese plants, pagodas, lanterns, and welcoming paths to explore the area.
Koret Children's Quarter
The Koret Children's Quarter is a vibrate playground with an old-fashioned carousel and plenty of grassy lawn space. When it opened in 1888, it was one of the first public playgrounds in the country and significant in providing a place dedicated to youth recreation.
Stow Lake
Stow Lake is another one of the great places for kids in San Francisco. The artificial lake has an island in the middle, a waterfall, and a Chinese pavilion. You can rent pedal boats, bicycle or walk around the lake and enjoy the beauty and wildlife.
California Academy of Sciences
The California Academy of Sciences is San Francisco's natural history museum and one of the world's largest. There are several interactive exhibits. An aquarium, planetarium, and rainforest are just a few parts of the museum. There's also an interactive earthquake simulator exhibit, a gem and mineral exhibit, and more to explore at this incredible museum.
de Young Museum
The de Young Museum is a fine arts museum located in the park. It features a variety of rotating art exhibits ranging from the 17th to the 21st century. There are collections of art from around the world, including paintings, sculptures, textiles, costumes, and contemporary art.
Take a Road Trip to Point Reyes National Seashore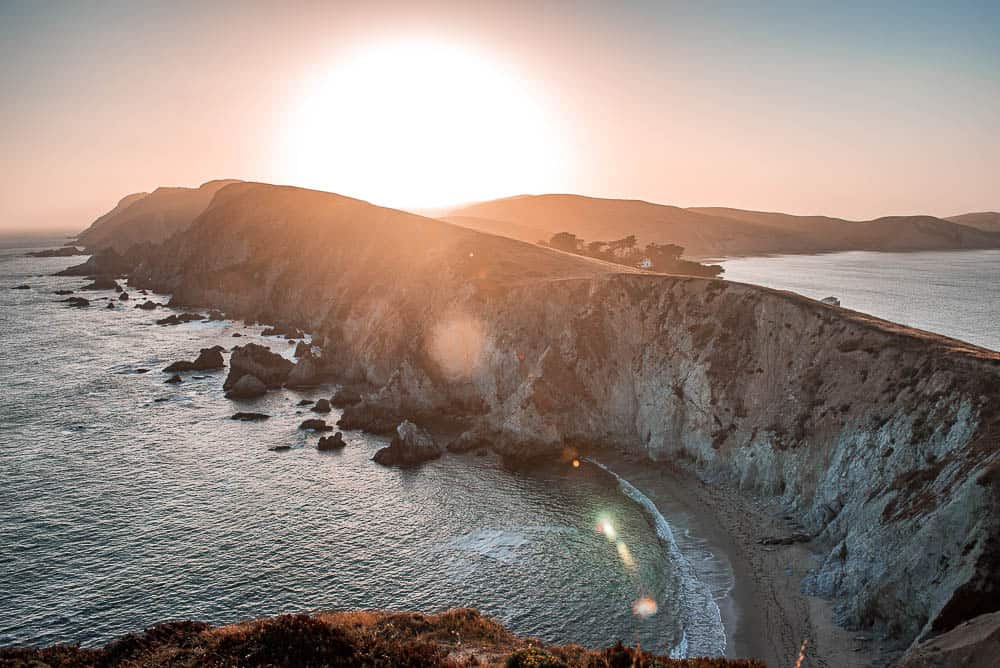 If you want to escape the city life, rent an RV in San Francisco and head north on a road trip with your kids to Point Reyes National Seashore. Located just over an hour from San Francisco, this seashore has various things to do on this peninsula.
Go hiking and check out the coastline at Tomales Bay. If you're in for a long day, hike to Alamere Falls to see one of two waterfalls in California that flow directly into the ocean. Check out the historic Point Reyes Lighthouse for a tour and learn about the area's history. Visit the Cypress Tree Tunnel to drive along a road lined with a cypress tree canopy.
This is an easy day trip destination or, even better, an overnight trip from San Francisco. Reserve a spot at a campsite or go on a backcountry camping trip! Whatever you choose, this is the perfect destination for outdoor-loving nature kids.
Relax on Ocean Beach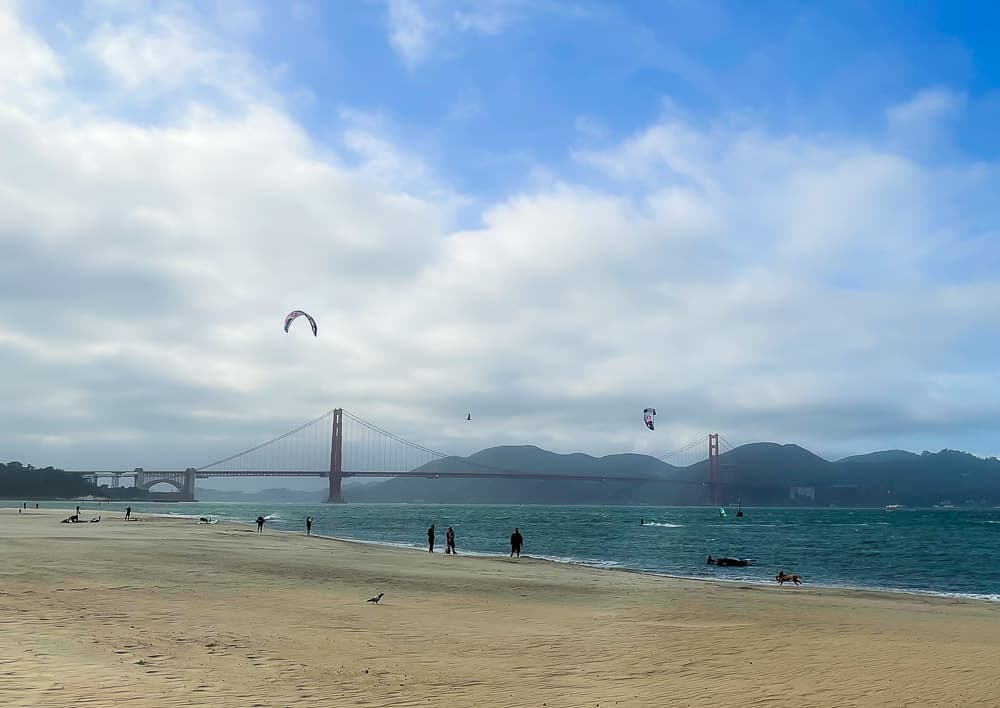 Located on the city's western edge, Ocean Beach runs along the Pacific Ocean, adjacent to Golden Gate Park and alongside the Sunset and Richmond Districts.
In the evening, snag one of the first come, first serve fire pits and make smores on the beach. Or walk north along the ocean and visit the Sutro Baths, historical bath ruins that were a popular recreation spot until the mid-1900s when a fire broke out.
Or head to Lands End to hike along the coast. From a higher vantage point than the beach, you'll have spectacular views of the Golden Gate Bridge and Marin Headlands.
Discover Alcatraz Island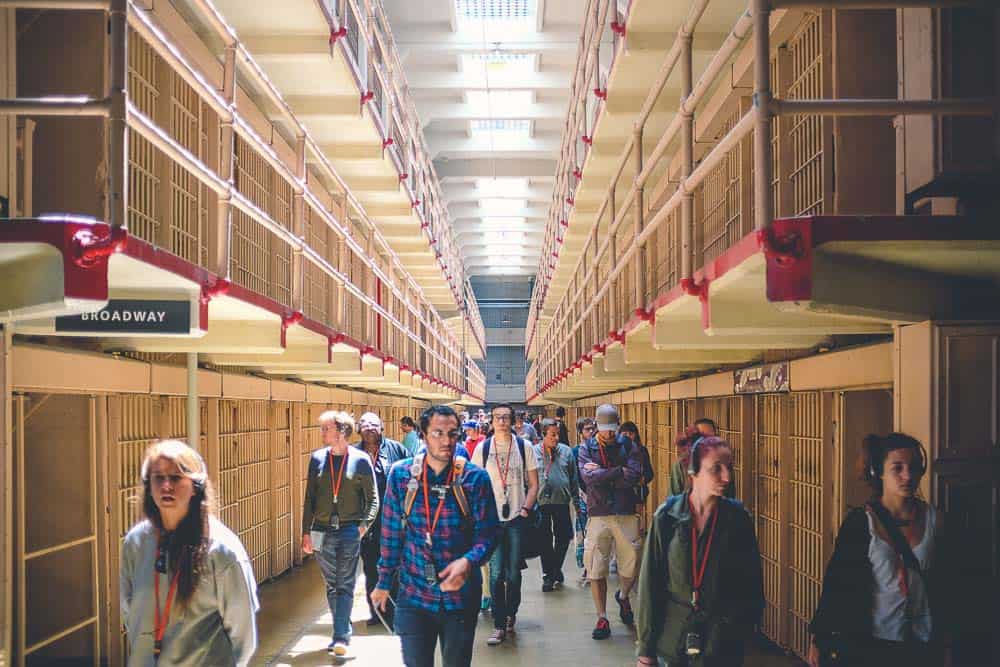 Alcatraz Island is located pretty centrally in the San Francisco Bay. It was formerly a military prison turned into one of the highest security federal prisons in the world. It operated from 1934 until it was closed down in 1963.
It's best to reserve tickets ahead of time because Alcatraz is such a popular attraction. A visit to this island includes a ferry ride from downtown over to the island, then a self-guided audio tour, available in many languages.
A visit to the island, walking through the old, abandoned cells, gives off a very eerie feeling but is worth the visit. It's an attraction unlike no other. Alcatraz Island is perfect if you're looking for the best things to do in San Francisco with teenagers.
Drive Down Lombard Street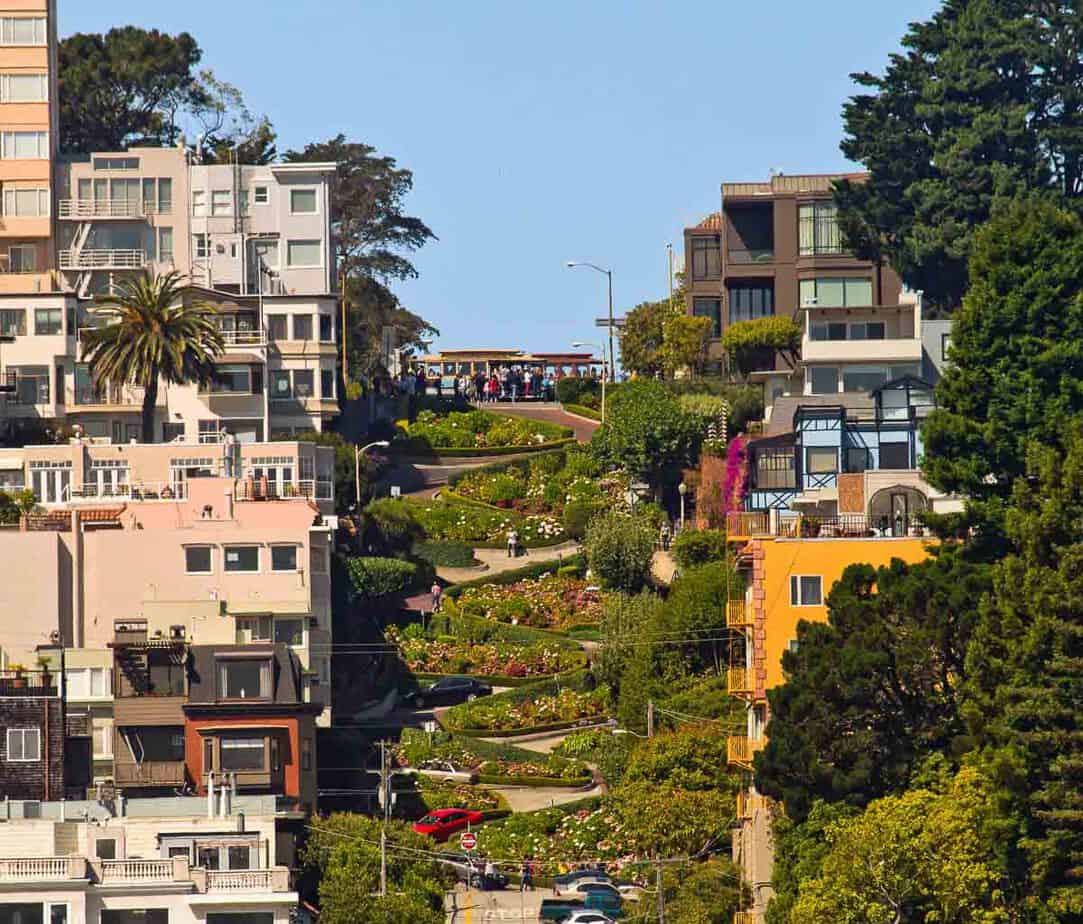 Lombard Street is a famous San Francisco attraction and is known as one of the most crooked streets in the world. The famous part of the road starts along the east side of the Russian Hill neighbourhood with an aesthetic appearance. It's said the road was created this way for safety. The steep grade of the street was a safety hazard, so the switchbacks made it safer.
Visit the Presidio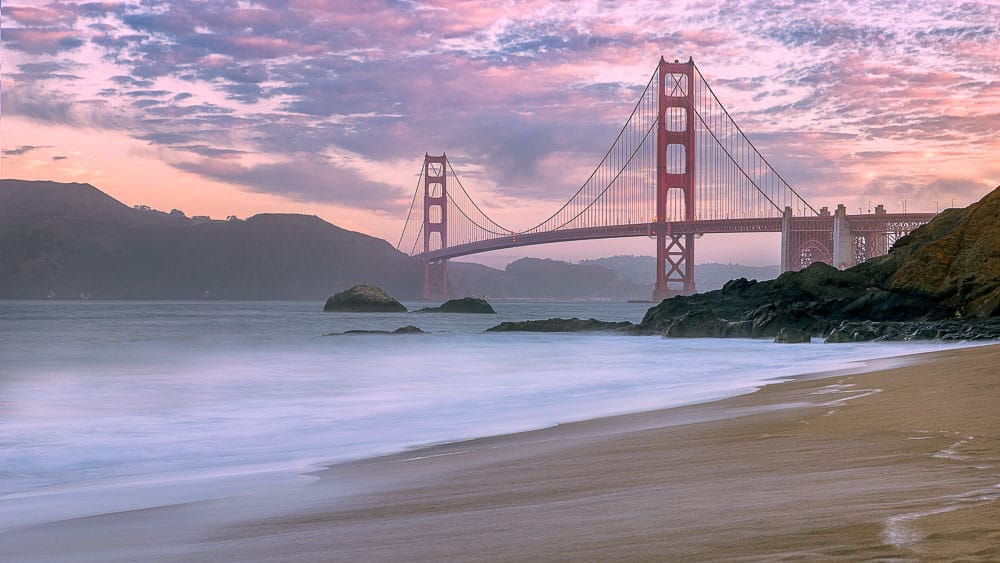 The Presidio of San Francisco is a 1,500-acre park, part of the Golden Gate National Recreation Area, of the national park system. It is formally a military base but today is one of the most popular outdoor recreation hubs in San Francisco, with many family-friendly activities, including beaches, art centres, and museums.
Below are a few of things you can do while visiting Presidio:
Baker Beach
Located along Presidio's western shoreline is Baker Beach. This beach offers impressive views of the Golden Gate Bridge along the rugged California coast. There are walking trails, picnic areas, grills, and restrooms for public use. This is a great photo spot and place for kids to play in the sand. But note that the northernmost part of the beach is clothing optional.
Palace of Fine Arts
The Palace of Fine Arts was originally built in 1915 for the Panama-Pacific Exhibition and World Fair. Since then, it has been renovated but still holds its unique Ancient Greek architecture with a beautiful dome and columns. It's free to visit and is a nice place to relax and enjoy the city.
Walt Disney Family Museum
The Walt Disney Museum features the legacy and life of Disney. Learn about Walt Disney's innovation, inspiration, and animation process while exploring exhibits using Walt's voice and original drawings, films, cartoons, and music.
Stop by Fisherman's Wharf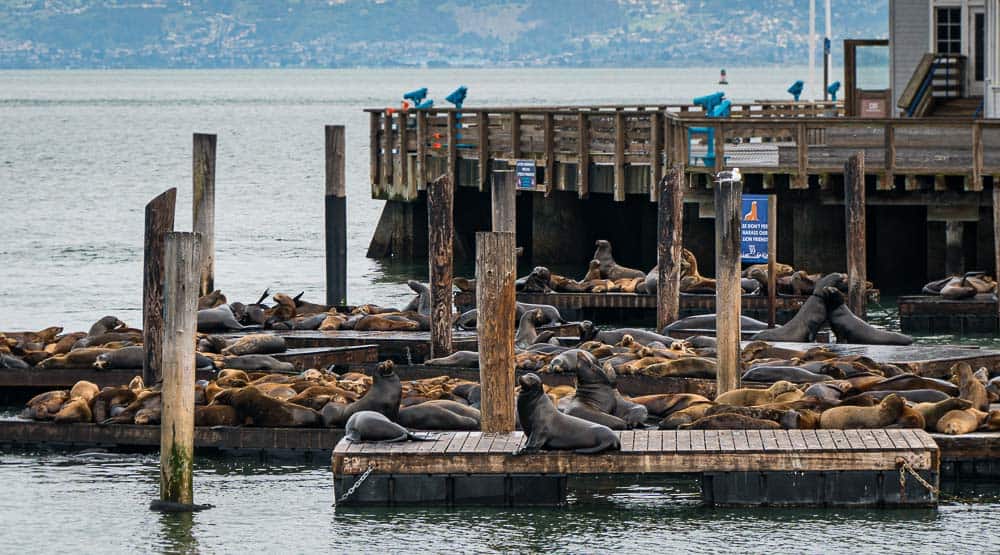 Visiting Fisherman's Wharf is certainly one of the fun things to do for kids in San Francisco. The sea lions that flock to Pier 39 are a site to see. The K-Dock overlooks the sea lion centre with information about these large marine animals. You'll hear them and smell them before you even see them!
The Wharf also has a carousel, candy shop, and other quirky stores that children love. Many restaurants have great options for kids since it's located in the touristy part of downtown. And just a few blocks away, get your dessert at the Ghirardelli Chocolate Factory! They make awesome ice cream sundaes and other good treats.
Check out the Aquarium of the Bay, Pier 39. This aquarium is located on the San Francisco Waterfront and houses more than 20,000 marine animals. With many unique exhibits, check out this area when travelling with animal-loving kids.
Ride the Cable Cars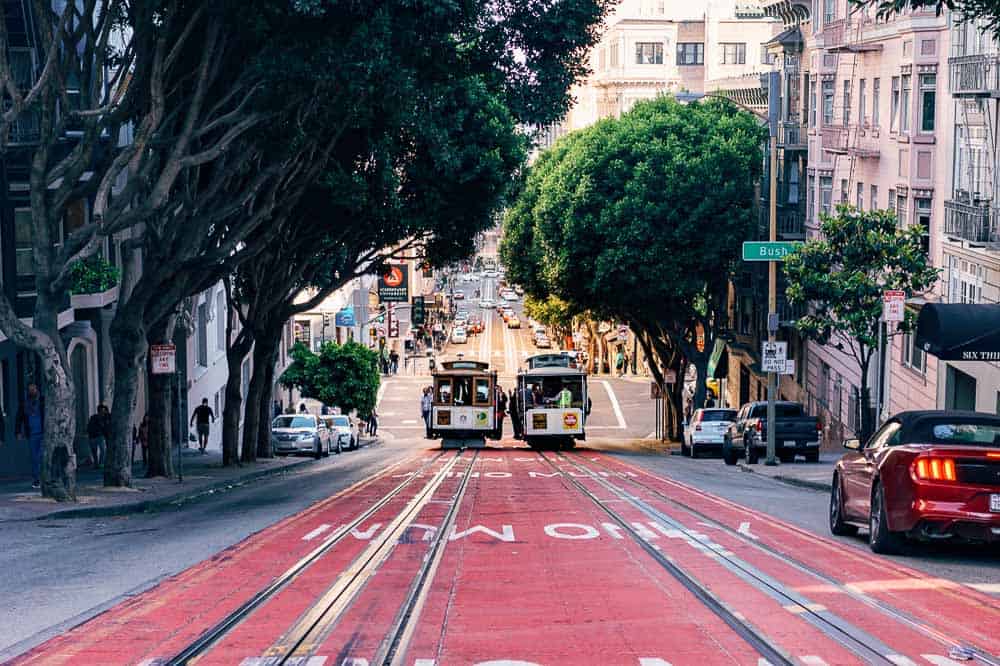 Riding a cable car is one of the best things to do in San Francisco; kids will love it! If you're lucky, some conductors even let you hang off the sides!
There are three routes that the cable cars run along. Start in Union Square and take the Powell/Mason St San Francisco route passing near Telegraph Hill and ending in North Beach, a quick walk to the Fisherman's Wharf.
The California Street/Van Ness Ave route passes through the Financial District and visits the top of San Francisco's Nob Hill, filled with luxury hotels and clubs, including the Fairmont San Francisco hotel.
Or the Powell/Hyde Street route ends near Ghirardelli Square and the Hyde Street Pier, where you can check out the outdoor exhibit featuring naval ships and their history.
To learn more about the world's last manually operated cable car system, check out the Cable Car Museum for information about the history, construction, and importance of this iconic system in the city.
Visit Wildlife at the San Francisco Zoo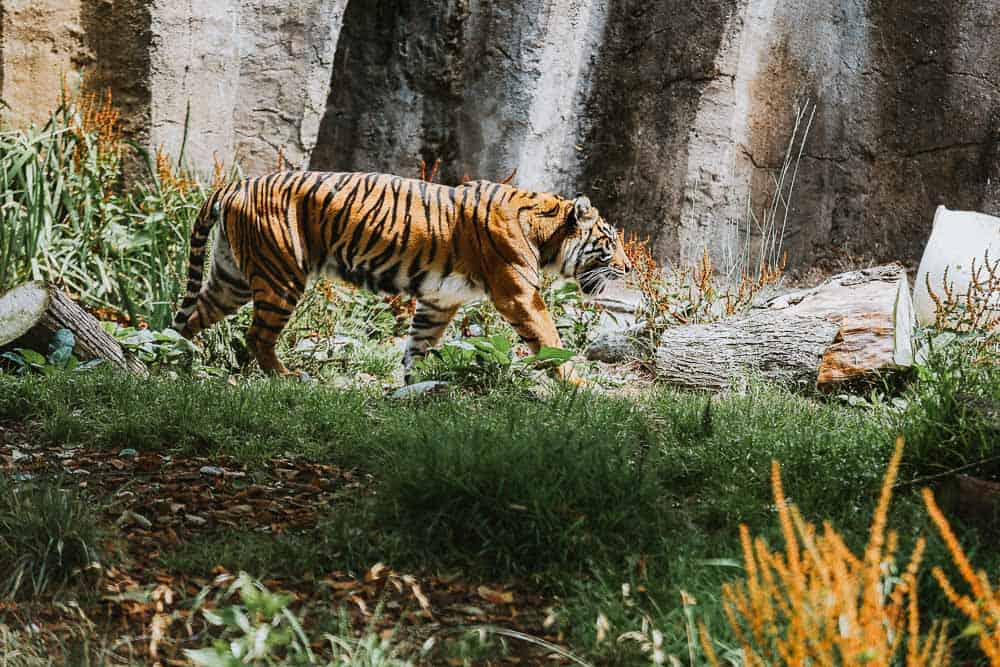 The San Francisco Zoo is one of the best low-cost San Francisco kids attractions in the Bay Area. It's open every day of the year and has over 2,000 animals, ranging from exotic, rescued, and endangered species. There are also many foreign and native plants in the zoo gardens. Learn more about the zoo and its conservation and wellness on your visit.
Learn at San Francisco Bay Museums
There are many fun things to do in San Francisco Bay with kid-friendly attractions. Whether you're in the east bay or north bay, there are plenty of places to explore, including:
Bay Area Discovery Museum
The Bay Area Discovery Museum, located in Sausilito, is a children's museum in the Golden Gate National Recreation Area. It is most appropriate for kids ages 6 months to 10 years old, making it perfect if you're looking for things to do in San Francisco with a baby or other young children.
Randall Museum
The Randal Museum of Science, Nature, and Arts has many live animal exhibits, activities, and courses for children of all ages to learn more about art and science.
Children's Creativity Museum
This museum gives children hands-on experience with technology and multimedia arts for children ages 2-12. For kids who enjoy music, check out the music studio. Other children are encouraged to create animations and sculptures in the play areas.
It's located in Yerba Buena Gardens and is the perfect stop on a baseball game day because it's located close to Oracle Park, where the San Francisco Giants play.
Hike, Play, or Enjoy Vistas at City Parks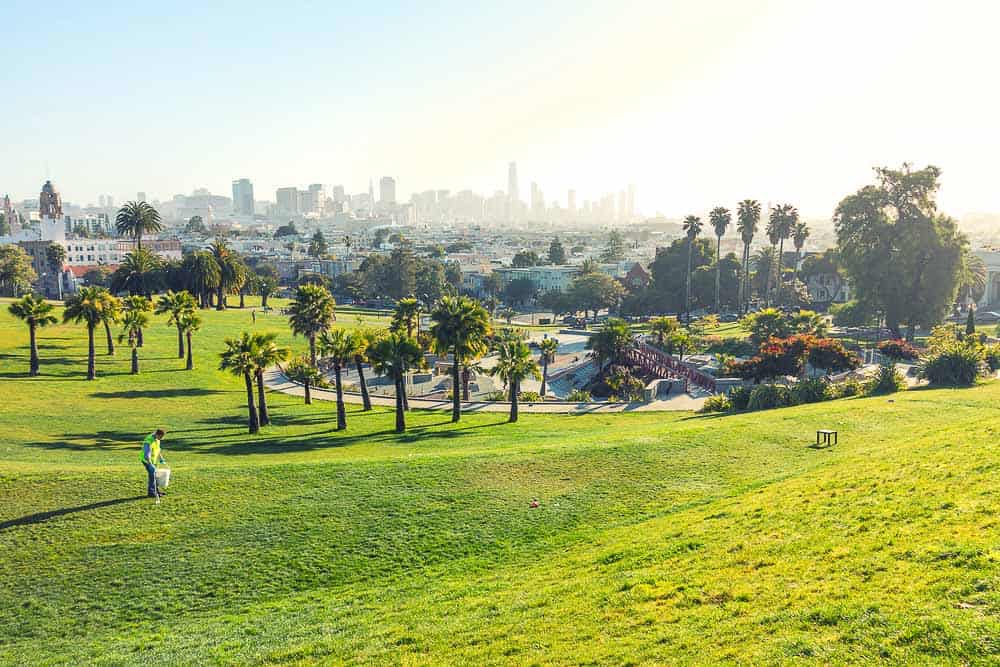 There are several parks throughout the San Francisco and Bay area to explore with kids. Whether you prefer hiking, relaxing, or enjoying the scenery, there are plenty of parks to suit those needs.
Some of the great parks to visit include:
Dolores Park
Dolores Park is one of the most popular parks in San Francisco and is great for families. It's located in the Mission District and has a playground area with climbing equipment for kids as well as an adult fitness equipment area. The park also has a dog park area, outdoor basketball court, athletic field, picnic area, tennis court, and bathrooms.
While in the Mission District, make sure you stop at one of the local taquerias for some authentic Mexican cuisine, as this is one of the best spots in San Francisco to find it!
Seward Mini Park
Seward Mini Park is home to the Seward Street Slides. These concrete slides are a hidden gem in the park and mostly known by locals. Bring your own piece of cardboard and make your way down the slippery slide slopes for some fun!
San Bruno Mountain State Park
This mountain is located just south of San Francisco in the town of San Bruno. The 2,326-acre park offers incredible views from the mountain summit of the city as well as the Pacific Ocean on a clear day. This state park is one of the great places to go in San Francisco for kids who are a bit older and want to run around in the mountains.
Bernal Heights Park
Bernal Heights Park also offers great views of the city right in San Francisco. On a clear day, you'll see the ocean, the Golden Gate Bridge, Alcatraz, Angel Island, the Bay Bridge, and a few other places from this high vantage point.
If you get lucky, there's even a swing attached to a tree, so if it's not too crowded, kids can possibly swing over the edge of the city!
_________________________________________
With so many kid-friendly attractions, museums, parks, and sites, San Francisco is a great city to explore with a family. There are things to enjoy for kids of any age and with any interest. So don't wait until everyone is old; pack your bags and head to the Golden Gate City to relax, discover, and learn in this fun and impressive city.