We decided what better way to get familiar the local food in Vietnam than to go on a street food tour!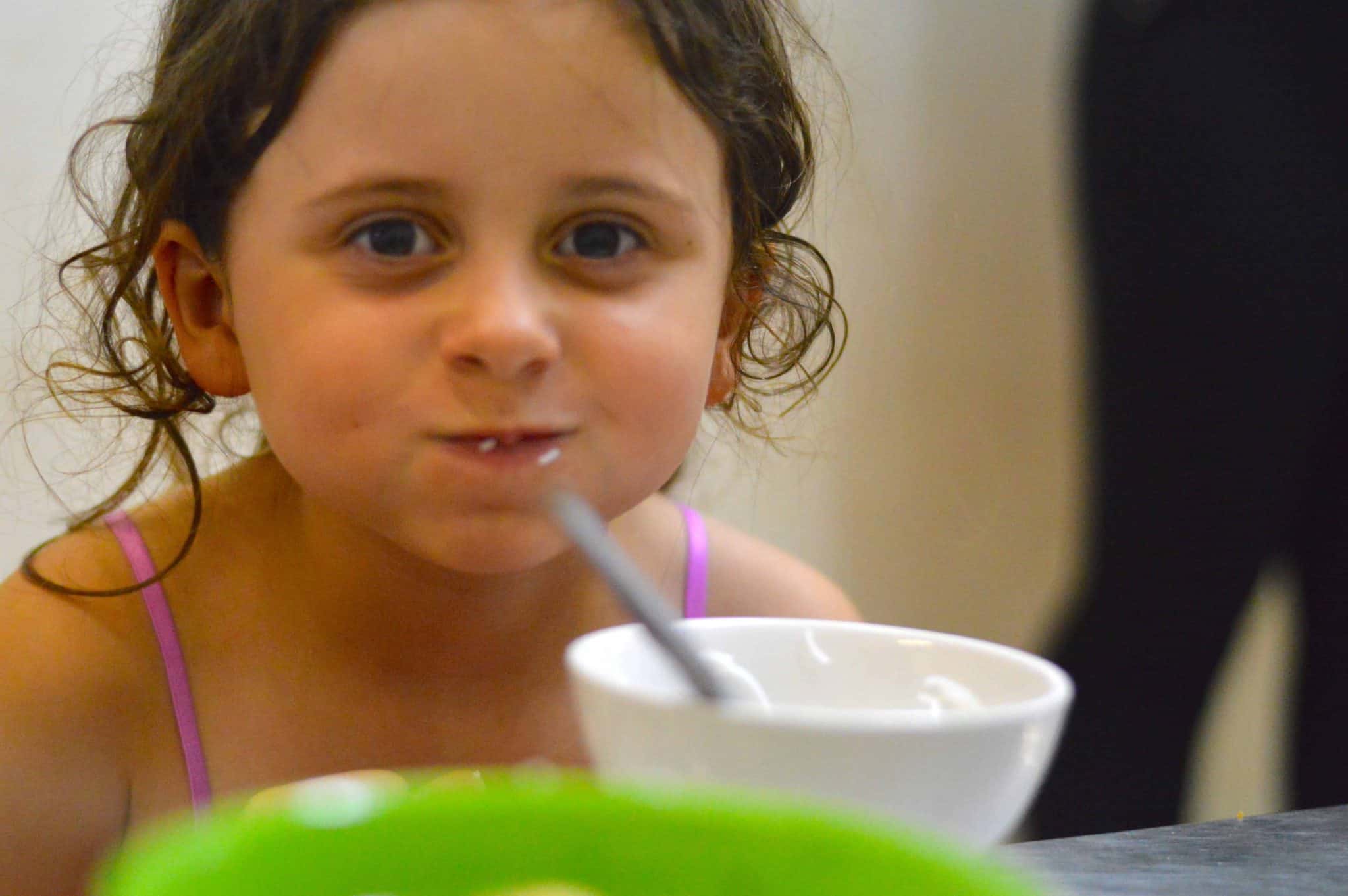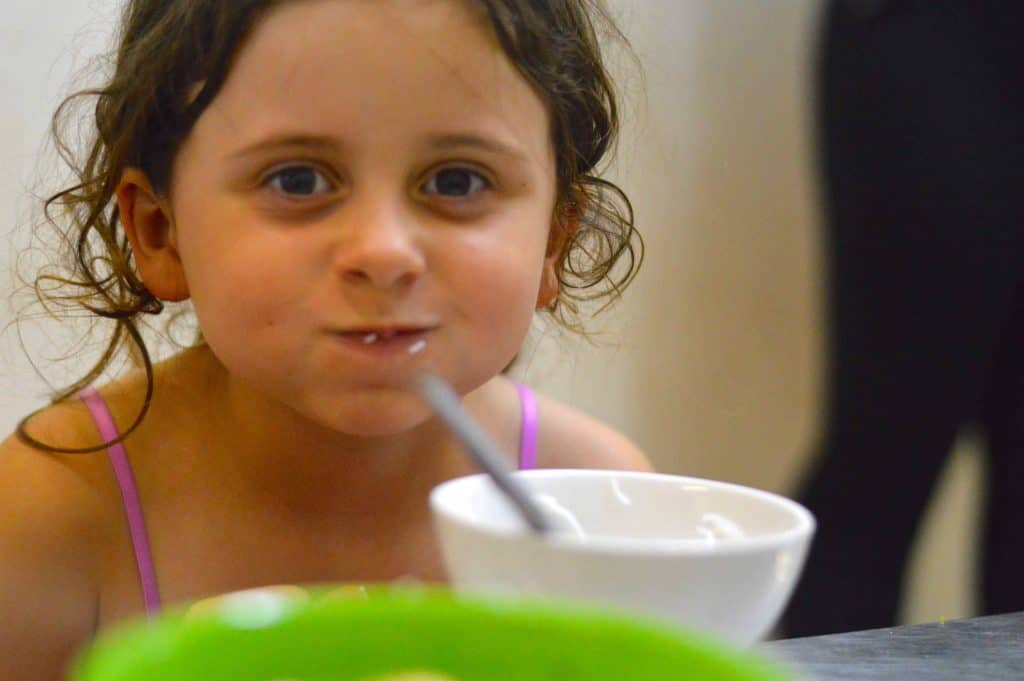 We choose Hanoi Street Food Tour as it is ranked number 1 out of 184 food and drink places on TripAdvisor – so we thought it must be good!
Joining the Tour
The starting point for this tour is located at Kim Tour's – 74 Hang Bac Street, right in the heart of the Old Quarter and about a 1 minute walk from our hotel.
Hanoi Street Food Tour operates 3 times a day starting at either 11 am, 5 pm or 6.30 pm and goes for about 3 hours. It costs $25 US per person (approx. $33 AUD) – but you can pay in Vietnamese Dong which is about 565,750 per person.
There is no need to book you can arrive just 5 minutes before one of the tour times and join a tour, no problem. I like this, gives you flexibility for your day.
Our Tour
For our tour guide we had the lovely Mia. Mia's English was superb which made it really easy to understand what we were eating and to ask lots of questions along the way. Our tour had 9 people made up of 4 different groups, so all couples except for us 3.
During our tour we made 8 stops and were absolutely stuffed by the end of it. To be honest I actually think there was too much food on offer. So my advice for anyone doing this tour in the future, eat small amounts at every stop and don't do what I did and eat everything that was put in front of me from the beginning.
What was great about Hanoi Street Food Tour, was apart from the food of course, was that there was quite a bit of walking between places. This gave us an opportunity not only to see more of the Old Quarter but to help digest some of the food we ate. It was awesome strolling through hidden alleyways and fresh produce markets – I would have never have found these places on my own.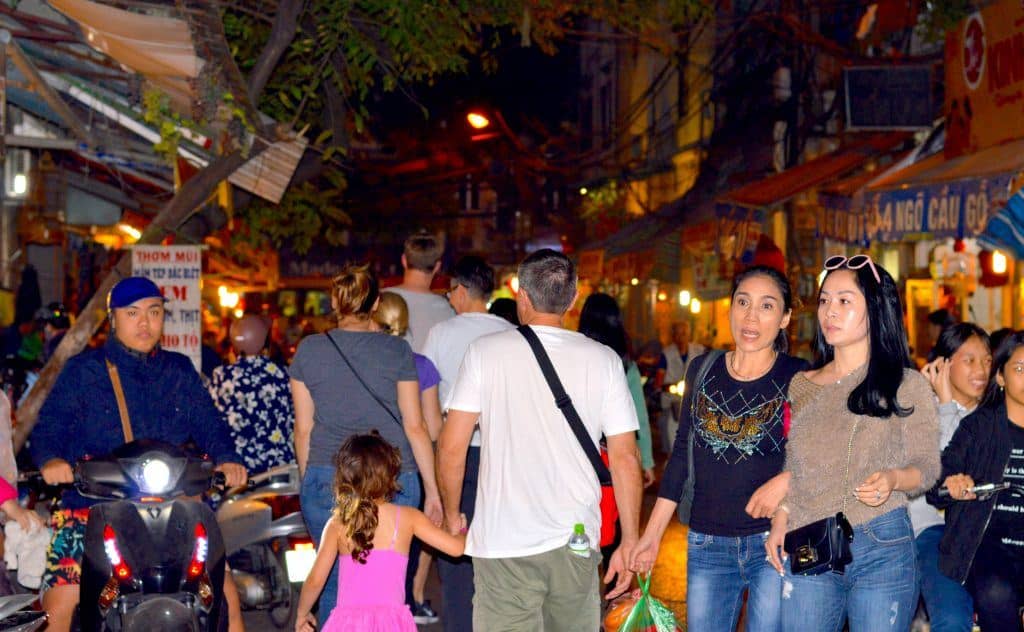 Hanoi Street Food Tour is certainly child friendly. Myla had a great time trying out various foods, mind you she was not too adventurous but there was plenty of noodles and spring rolls for her to eat. Given we had just arrived in Vietnam that day and that the tour went for 3 hours, I was really impressed with how well Myla held up. She certainly became tired by the end of it and Andy and I had to take it in turns of carrying her for probably the last 1 hour. Other than that Myla absolutely loved going to all the different places.
Where and What We Ate
Stop 1
The stop was at a typical looking restaurant. Here we served Bun Cha (Grilled Pork Noodle Soup). The food was served with the pork and noodles in a broth in a bowl and then there were a bunch of condiments on the table that you added in like garlic, chilli, lettuce and herbs.
This dish was possibly my favourite of the tour – it was absolutely divine!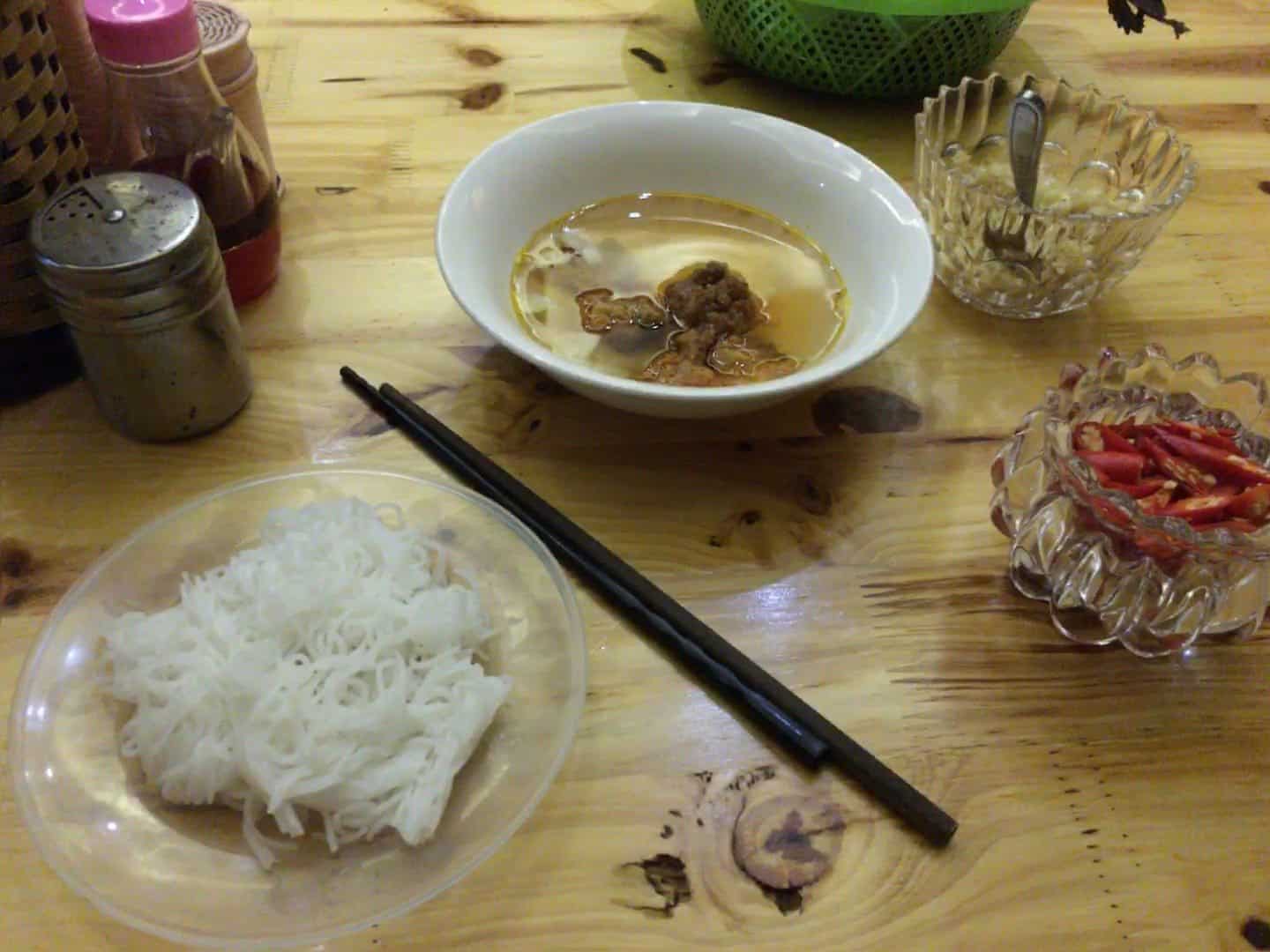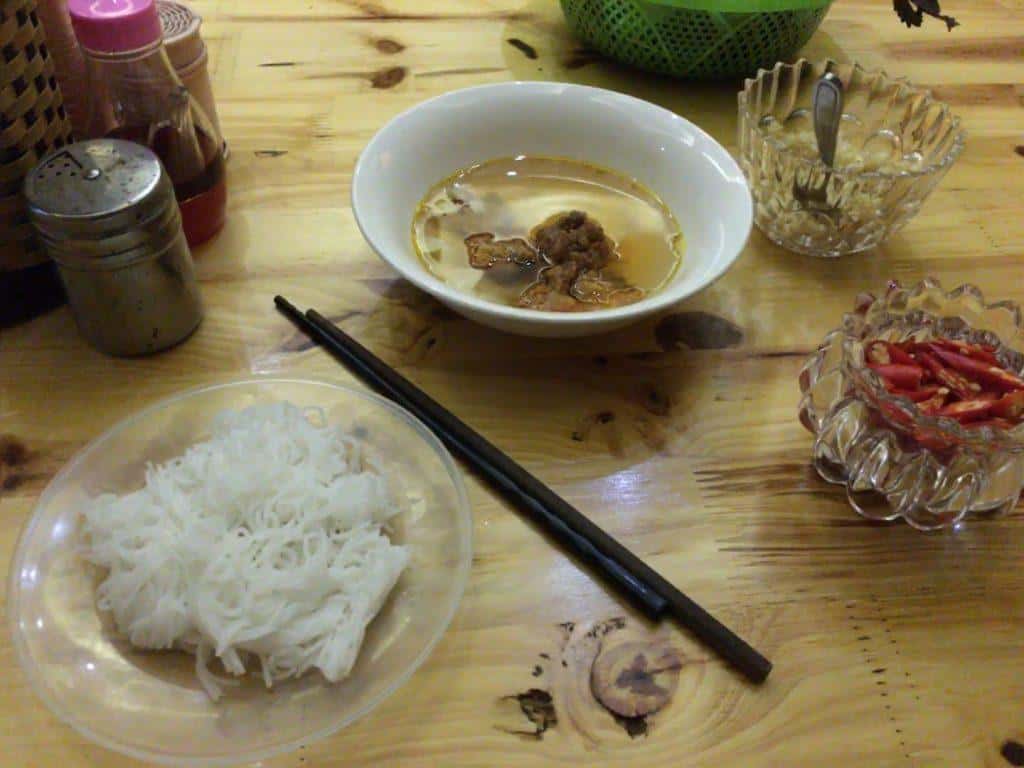 Stop 2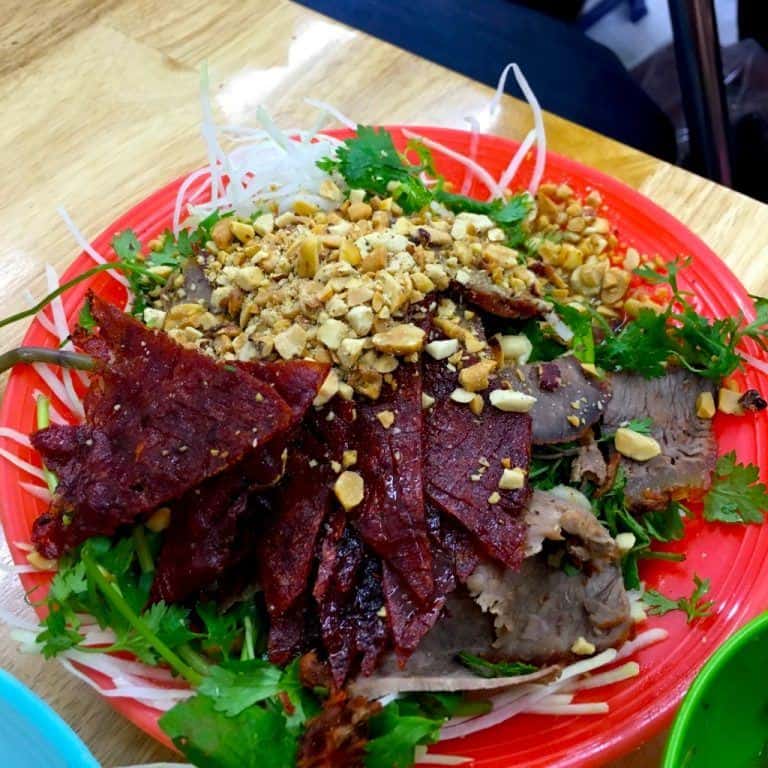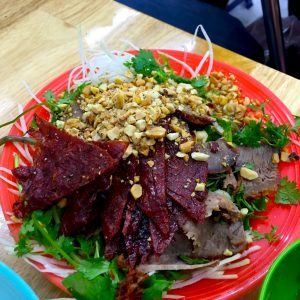 The second stop was at a typical local style whole in the wall sort of establishment. We sat at long skinny tables and tiny plastic childlike chairs. Here we were served Mom Thit Bo Kho (Green Papaya Salad with beef).
Another delicious dish, the ingredients were so fresh and flavoursome.
Stop 3
Our third stop was eating street food. Basically a lady on the street with her little BBQ grilling pork skewers. And OMG they were yummy! This was Myla's favourite dish of the night – she loved them.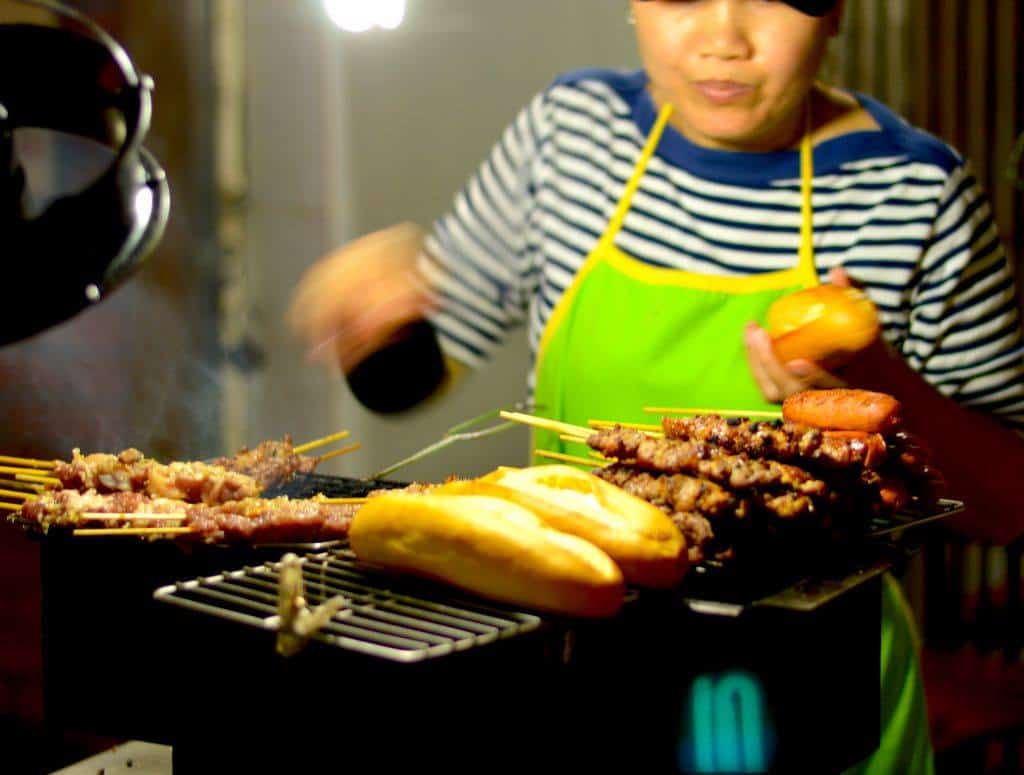 Stop 4
At stop 4 we watched the women make steamed rice pancakes on the street. Such an art form watching these women flip these thin, fragile pancakes on the hot plates. They then fill the pancakes with various meats and wrap it into little parcels.
We went out the back of a very basic room and ate these delicious Vietnamese pancakes. Myla loved these without the filling.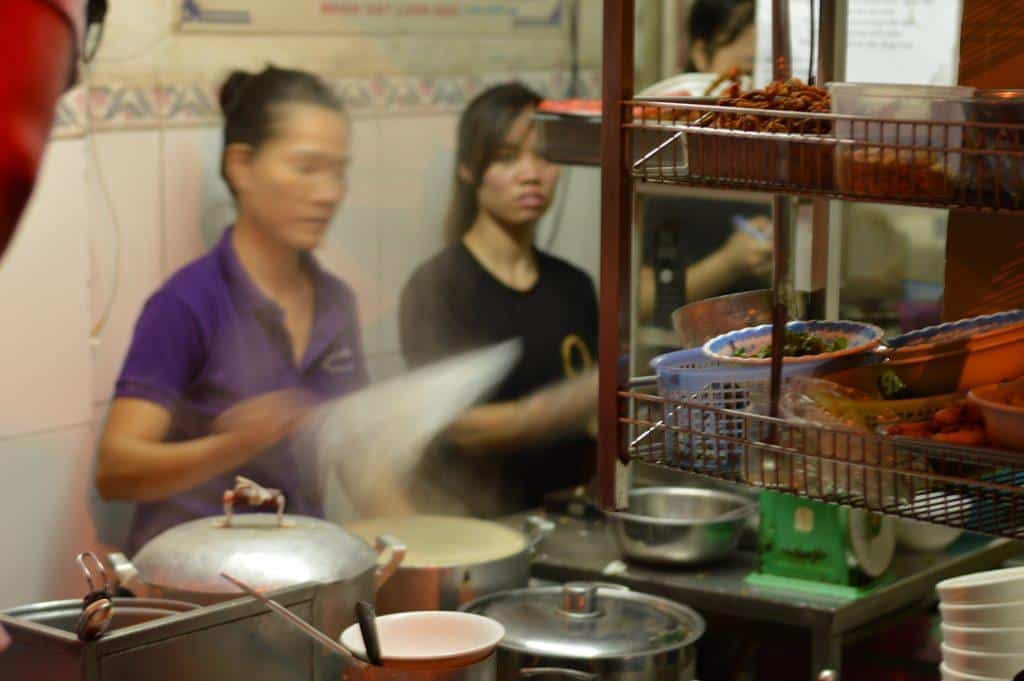 Stop 5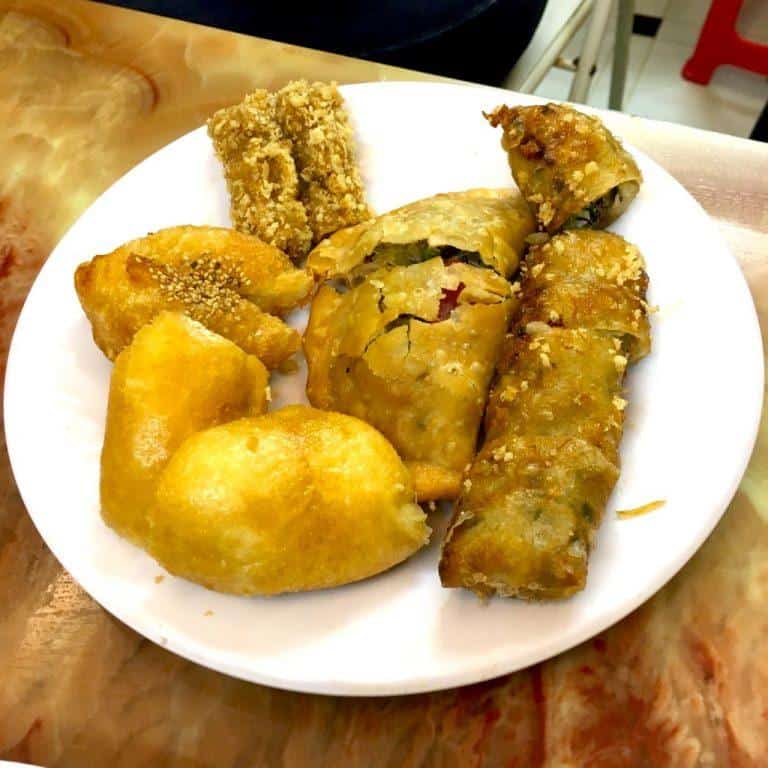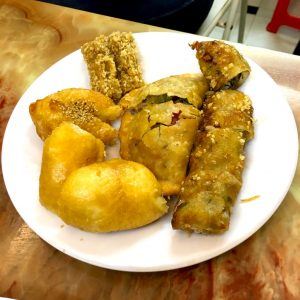 The next stop was to a more traditional style restaurant. The restaurant was actually quite nice in a tall skinny building. I have to say though this is where I started feeling full and regretting how much I had eaten.
Here we were served various deep fried food including spring rolls, pillow cake, fried fermented pork, fried bun and sweet dough.
Stop 6
Stop 6 was at a local style basic restaurant where we were once again sat at long skinny tables on the small plastic childlike chairs.
Here we were served Crab Noodle Soup and given Andy and I don't eat seafood, we did not try this.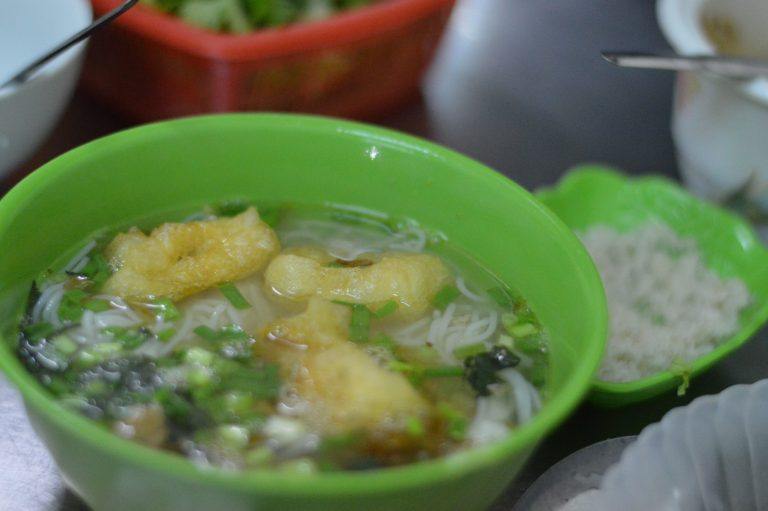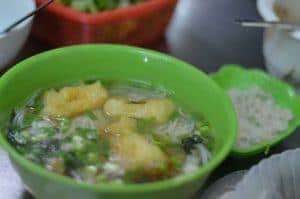 Stop 7
Another one of my favourite – stop 7 – dessert stop! This was one of those restaurants that I wonder how people find. We had to go through a maze of back alleyways before stumbling across this basic little restaurant which appeared to be in the middle of nowhere.
Ocne seated we were hand a laminated A4 sheet which contained numerous pictures of what appeared to be delicious desserts. All the of the desserts were basically sticky rice with various fillings.
Andy, Myla and 1 each choose one dessert and then shared them all. They were amazing, highly recommend! Sorry no photos here – I must have been too excited about eating!!
Stop 8
The last stop was a sweet little café where we were served traditional Vietnamese egg coffee and filled baguettes. I don't drink coffee so only had a sip and it was ok. Andy who is a coffee drinker said he found it far too sweet. We believe it is made with condensed milk so unless you like coffee, this may not be for you.
I could only fit in a bite of the baguette, but it was absolutely delicious.
Myla served a hot chocolate and she loved it. I tried it too and it was so good, almost like a dessert rather than a drink as we used a spoon to eat it up.
Final Comments on Hanoi Street Food Tour
I really enjoyed the Hanoi Street Food Tour – it was great learning more about the Vietnamese food and it really set us up for the rest of the trip so we knew what to order. Our guide Mia was fantastic too. I was so impressed with how great her english was. Highly recommended for anyone visiting Hanoi and is certainly family friendly.
Thank you to Hanoi Street Food Tour for sponsoring this tour for us, but as always all of the above information is my own personal opinions and have not been influenced by any individual or organisation.
For more information about Hanoi, check out our full itinerary.