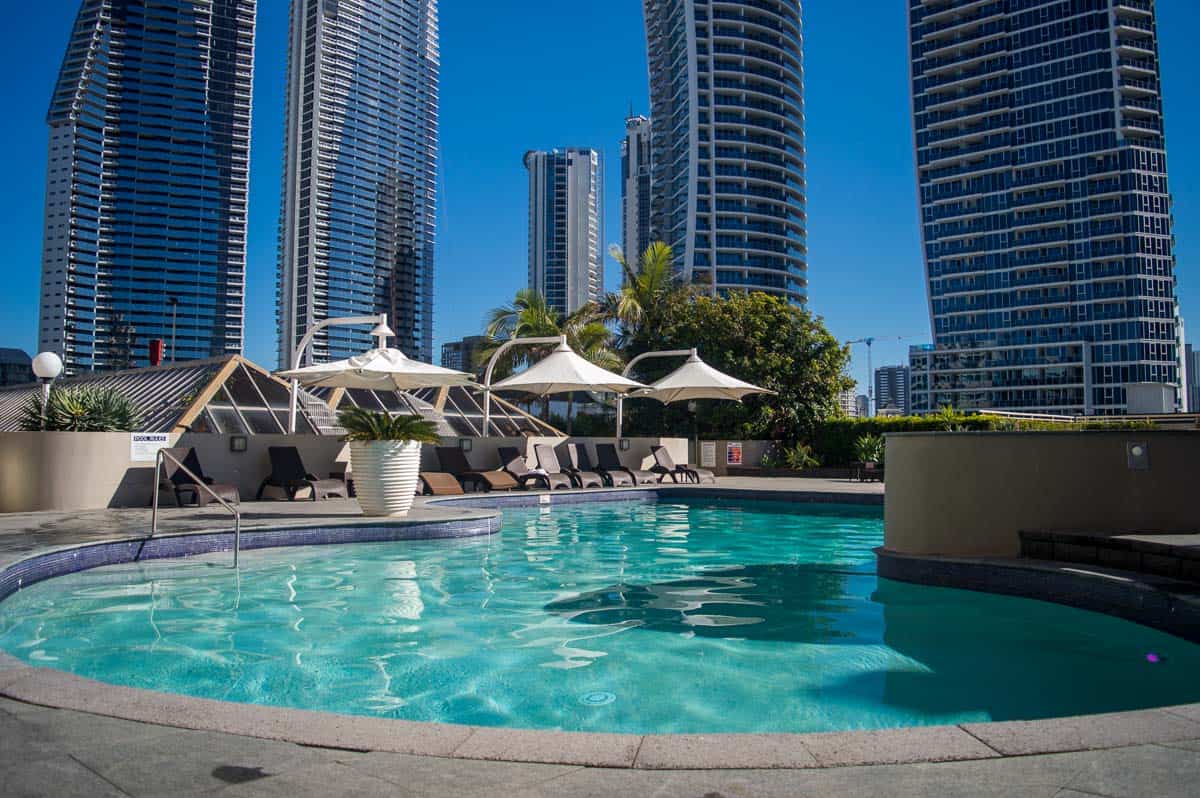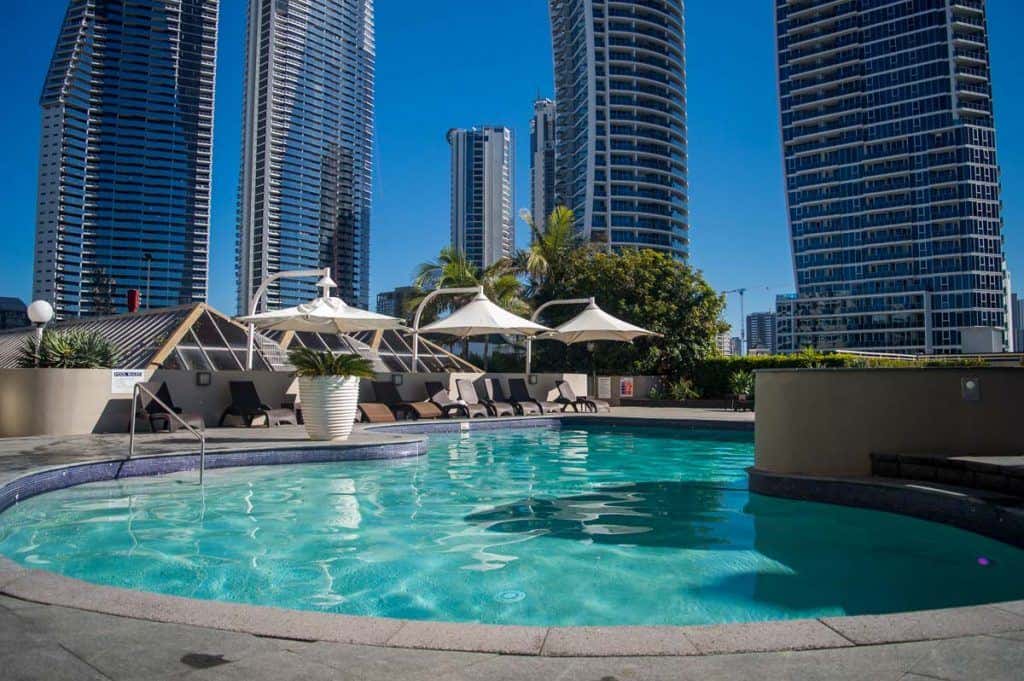 If you're after the best place to stay in Surfers Paradise for families, you really can't go past the Novotel. As you probably know we stay at the Novotel quite regularly all around the world, as they are consistently an excellent hotel for families offering superb accommodation, in great locations, fantastic facilities and all at a really competitive price. The Novotel Surfers Paradise is perfect for families, particularly if you want to be within walking distance to all the best things to do in Surfers Paradise with kids.
In this post, I'm going to give an overview of what it's like to stay at the Novotel, so you can make an informed choice whether it's the right hotel for your trip to Surfers Paradise with kids.
This post may contain compensated links. Please refer to my disclaimer here for more information.
Location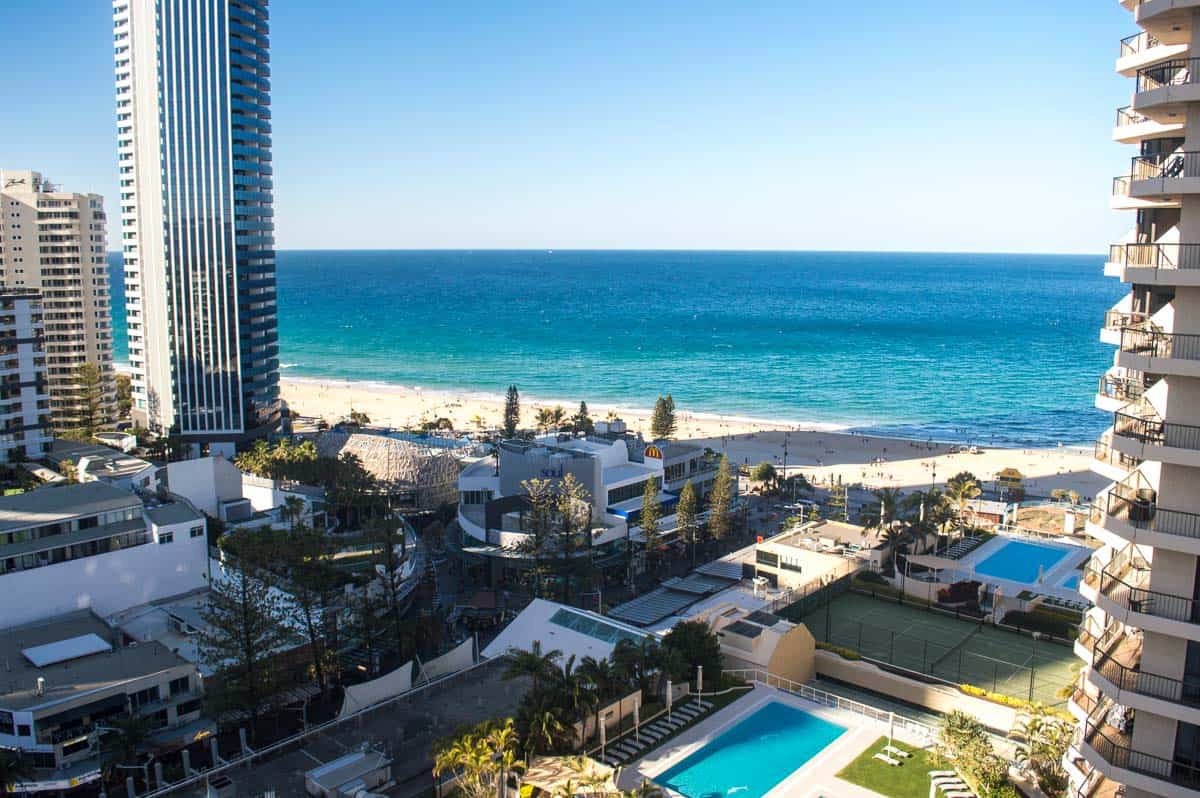 This is the view from our balcony and so as you can see the heart of Surfers Paradise is right on your doorstep. A huge majority of things to do around Surfers Paradise are in or close to Cavill Avenue, which is the strip directly to the left in the image. This is the type of place that you park your car and walk everywhere. All the Surfers Paradise attractions are within 2-15 minutes walking distance, with plenty of family-friendly restaurants and cafes just outside the hotel.
The hotel backs onto the Paradise Centre which contains various shops, restaurants, cafes and attractions. At the bottom of the Paradise Centre is also a supermarket so perfect for any snacks or drinks you may need during your stay.
The gorgeous Surfers Paradise beach, which is fully patrolled is also only a few minutes' walk away. Before you head to the beach, see the hotel staff as they hire out beach balls and boogie boards if you didn't bring your own.
Family Hotel Rooms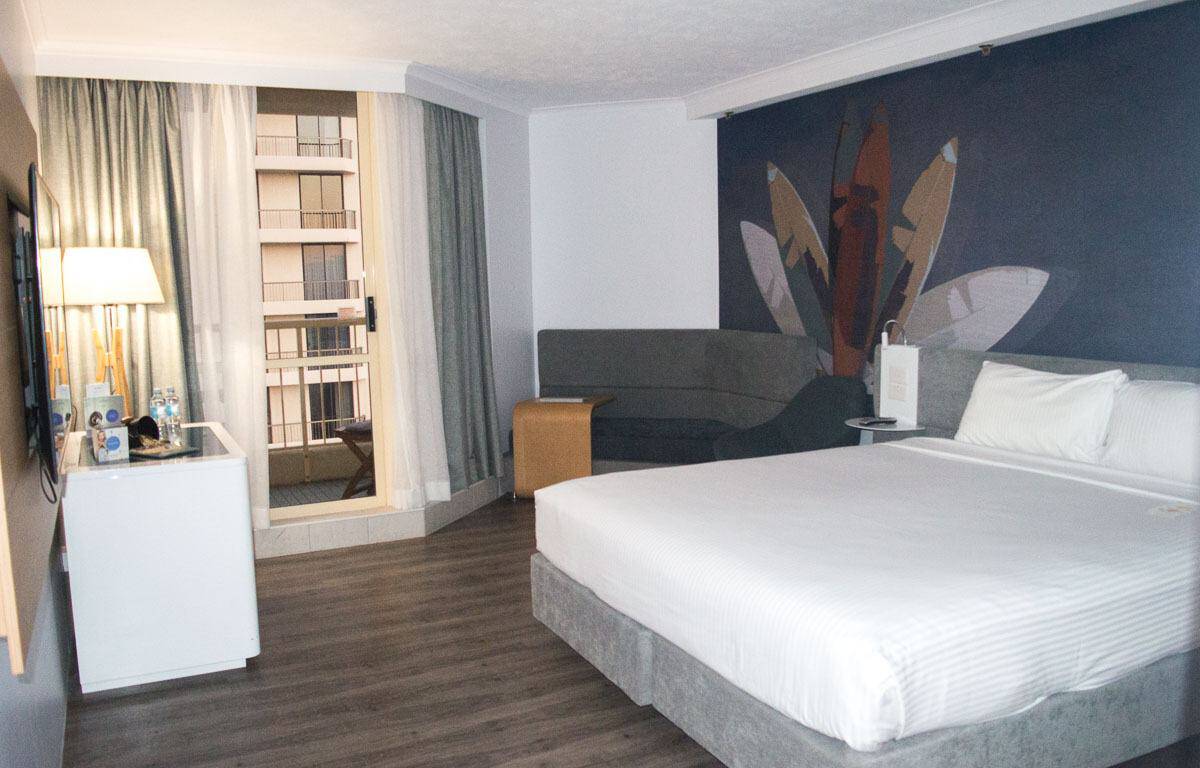 Families can either choose to stay in a family suite or a room with two double beds. During our stay, we stayed in the family suite, which was fantastic. The main bedroom has a large king bed (as you can see in the image above), while next door is a smaller room with two single beds for the kids (see image below). Both bedrooms have their own flat-screen TV, and the bathroom is tucked away in the middle.
The family suite provided so much space. You certainly don't feel on top of each other, and I love having the kids in their own room for a bit of privacy. Our room also had a stunning balcony with ocean view. I even loved the little sitting area, great for eating meals, or if you need to do some work while you are away.
All rooms have satellite TV, small fridge and tea and coffee making facilities.
Facilities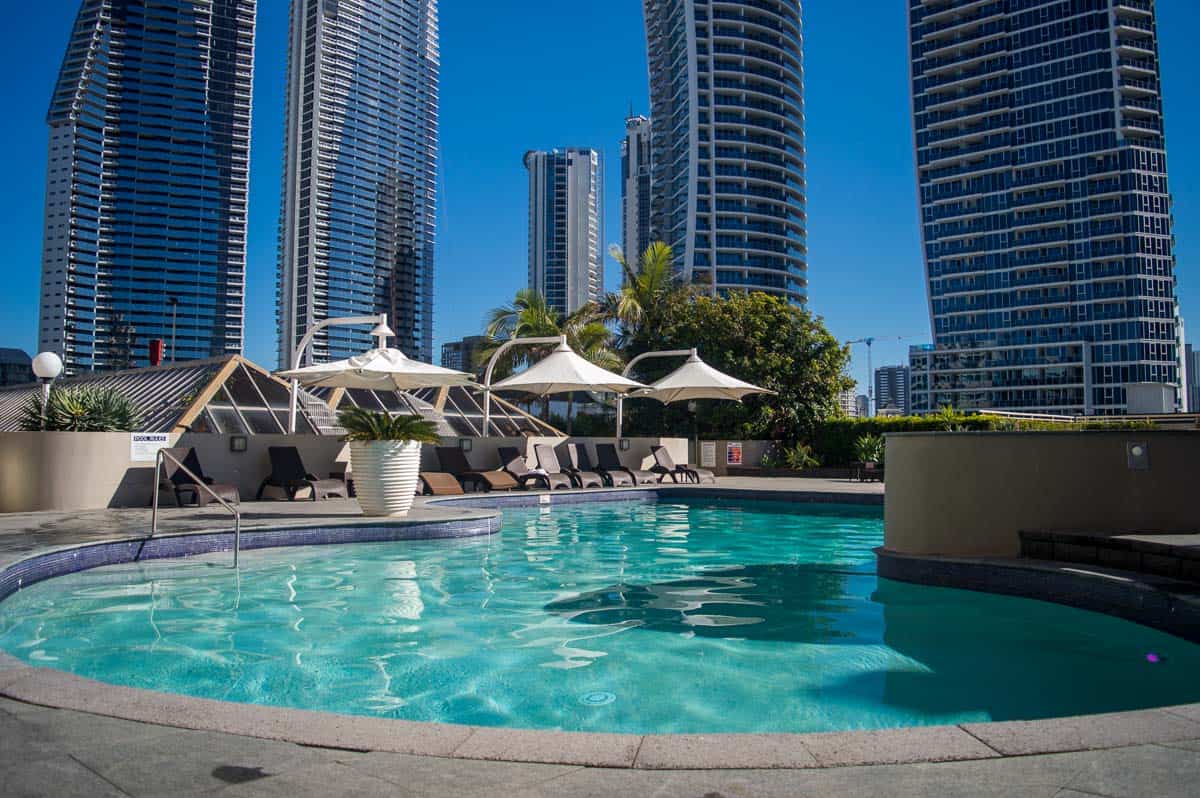 Despite being excellent value for money hotel, the Novotel offers plenty of fantastic first class facilities. There is a tennis court, swimming pool, spa, gym, laundry, restaurant, lobby bar and rooftop bar. All the ingredients to make it one of the top hotels in Surfers Paradise, certainly one of the perfect kids' hotels Surfers Paradise has on offer.
The swimming pool area is stunning with a large lagoon-style swimming pool and fantastic views across Surfers Paradise and the beach. Pool towels are provided, which is excellent. There are plenty of sun lounges around the pool all with large shady umbrellas.
Next to the pool area is also where you will find my favourite place – the rooftop bar! The rooftop bar is open between 4-8 pm on Friday, Saturday and Sunday nights. It's a great casual area, kind of like you in the back yard of a friend's place with lovely fairy lights everywhere. There is heaps of room for the kids to run about, lots of tables and chairs even live music so you can get up and have a dance with your kids. There is, of course, drinks and pub type food you can order.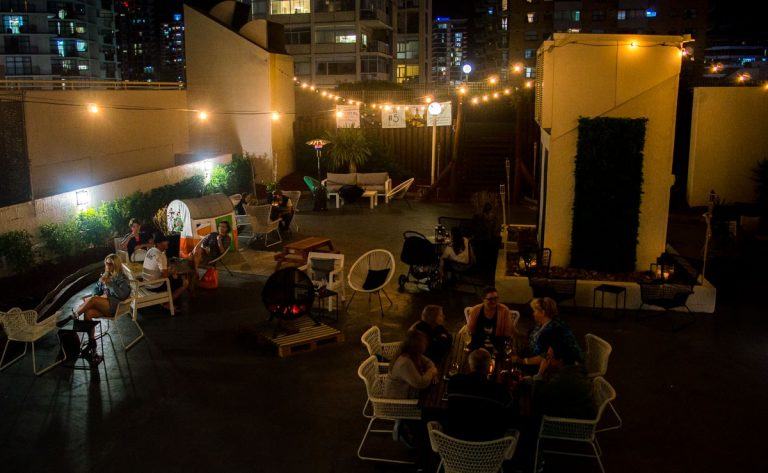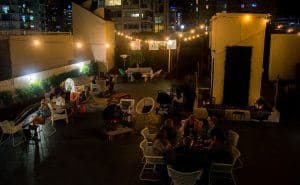 We only ate at the restaurant for breakfast, which was a standard buffet breakfast you would expect at a hotel like this. Indeed, plenty of delicious food to choose from and we all walked away more than satisfied. Kids eat breakfast for free while dining with their parents.
While the hotel itself doesn't have parking; you can park next door in the Secure car park for a fee.
Reviews
We thoroughly enjoyed our stay at the Novotel and would recommend it for families who want a full-service hotel in the heart of Surfers Paradise. But don't my word for it, the Novotel is one of the highest-rated Surfers Paradise hotels as can be seen on TripAdvisor with 68% of people rating it as excellent or very good.
Honestly, usually I would have at least one negative comment about a hotel, but in the case, I couldn't fault a thing. My only gripe was that we didn't stay longer!
Pricing
For a hotel of this standard, I was completely surprised at the price. The family suites start at $208 for a family of 4 including breakfast, while rooms with two double beds including breakfast start at $158. I think that is an exceptional value.
Click here for the latest prices or to make a booking for Novotel.
Affiliate advertising is used throughout this site. These affiliate ads allow me to earn a small commission on any bookings you may make, but they do not incur any extra cost to you.
Please note that we were a guest of the Novotel Surfers Paradise. However, all opinions expressed in this review are entirely my own.