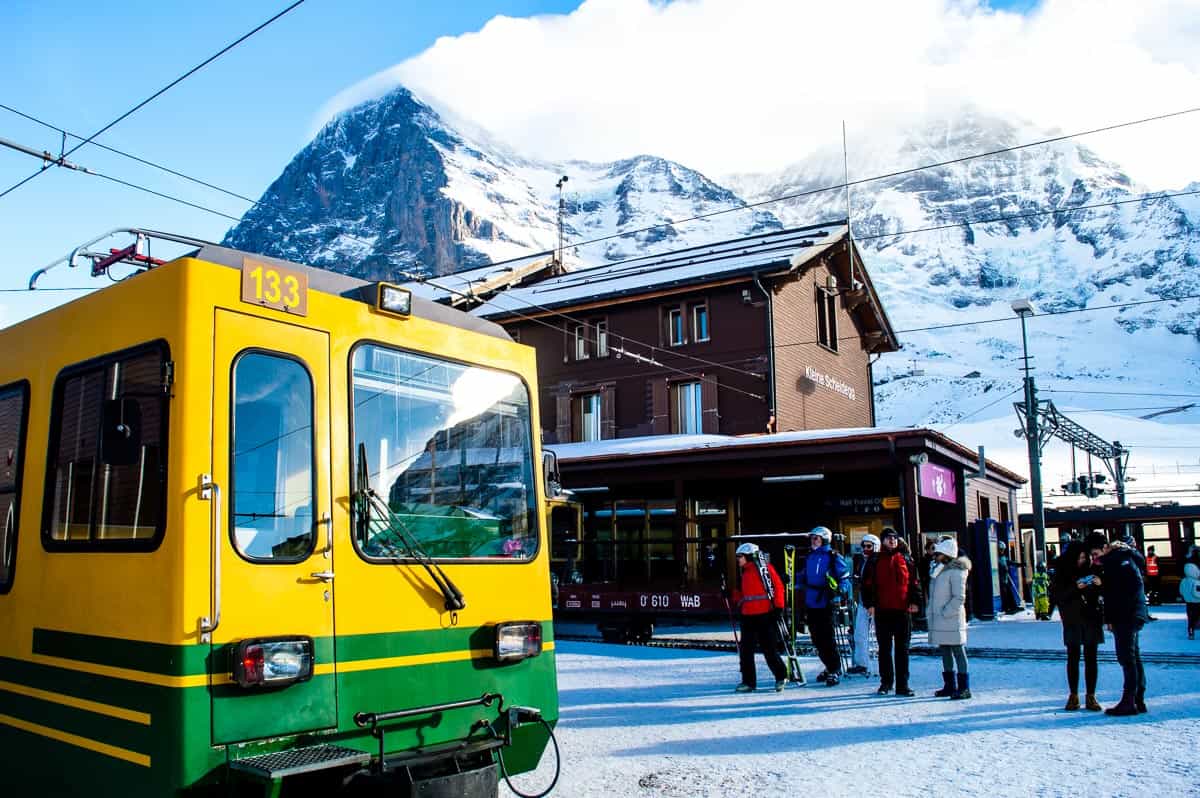 Everyone knows that it's super expensive to travel in Switzerland, so when Myla and I recently spent 10 days there, I was determined to do my best and find the cheapest way to travel in Switzerland. After copious amounts of research, I stumbled across the Swiss Travel Pass – an all in one card that pretty much covered all the places we wanted to see whilst in Switzerland.
In this post, I'm going to cover off on, not only what a Swiss Travel Pass is, but how you can use it to your full advantage to save money whilst travelling around Switzerland. I will also detail all the trains we caught and attractions we visited whilst in Switzerland and show you what it would have cost if were to travel within Switzerland without the Swiss Travel Pass.
Click here if you want to see our exact itinerary throughout Switzerland.
Cheapest Way to Travel in Switzerland: Swiss Travel Pass
If you're planning to travel by train via several Switzerland cities and visit a few attractions at each destination, then chances are the cheapest way to travel Switzerland is going to be with a Swiss Travel Pass. But don't just take my word for it, keep reading below to see why I recommend the Swiss Travel Pass as the best way to travel around Switzerland.
What is the Swiss Travel Pass?
So what is the Swiss Travel Pass? Quite simply, it is the ideal Swiss train pass for tourists as it's an all in one pass that covers travel by train, bus and ferry within Switzerland. However in addition to transportation it also covers a wide range of attractions that are no doubt on your Switzerland to do list. It's not one of those dodgy city passes, which only covers the B grade attractions – this pass includes all the must do Switzerland attractions.
With the Swiss Travel Pass for tourists you can basically go wherever you want, whenever you want. No need to make plans in advance. So if you're the type of traveller that wants to go with the flow, then this is ideal for you, as you aren't stuck paying the inflated last minute train tickets.
Even for advanced planners like us with a set Switzerland itinerary, we found it great not having to worry about booking our tickets in advance to ensure our plans were firm.
In most cases you don't need to book a seat, you can literally just get on board any train you like. There are a few trains that you do need to book, and you may just want to book a seat anyway to ensure there is room for you, but this is really only necessary during peak times.
Swiss Train Tickets for Tourists: The Different Types of Swiss Travel Passes Available
When it comes to Swiss train tickets for tourists, there are various types of Swiss Travel passes available depending upon your individual circumstances. They are as follows:
Consecutive travel day pass: This pass comes either as a 3, 4, 8 or 15 day pass and allows you to travel each day during the period the pass is valid for. Prices start at $325 AUD.
Swiss Flexi Pass: This pass comes either as a 3, 4, 8 or 15 day pass and allows you to travel on a set number of days within a 1 month period. So if you purchase the 4 day pass, you can travel any 4 days within 1 month period. Prices start at $373 AUD.
Swiss Family Card: Children between the age of 6 and 16 traveling with a parent holding one of the Swiss Travel Passes mentioned above travel absolutely FREE!!!! That's right completely free of charge. All you need to do is apply for the Swiss Family Pass when you purchase your own Swiss rail pass and this will be provided completely free.
Swiss Travel Pass Youth: Youth passes are for those aged under 26 and are available in both the consecutive and the flexible travel passes. Prices start at $277 AUD.
Swiss Half Fare Card: The Swiss Half Fare Travel Card allows you to travel on Switzerland's trains, buses and boats for up to 50% off – this also includes most mountain railways and public transportation. The card is valid for 1 month and is $168 AUD.
See the current price of each pass below or click here to purchase online.
What are the Swiss Travel Pass Benefits?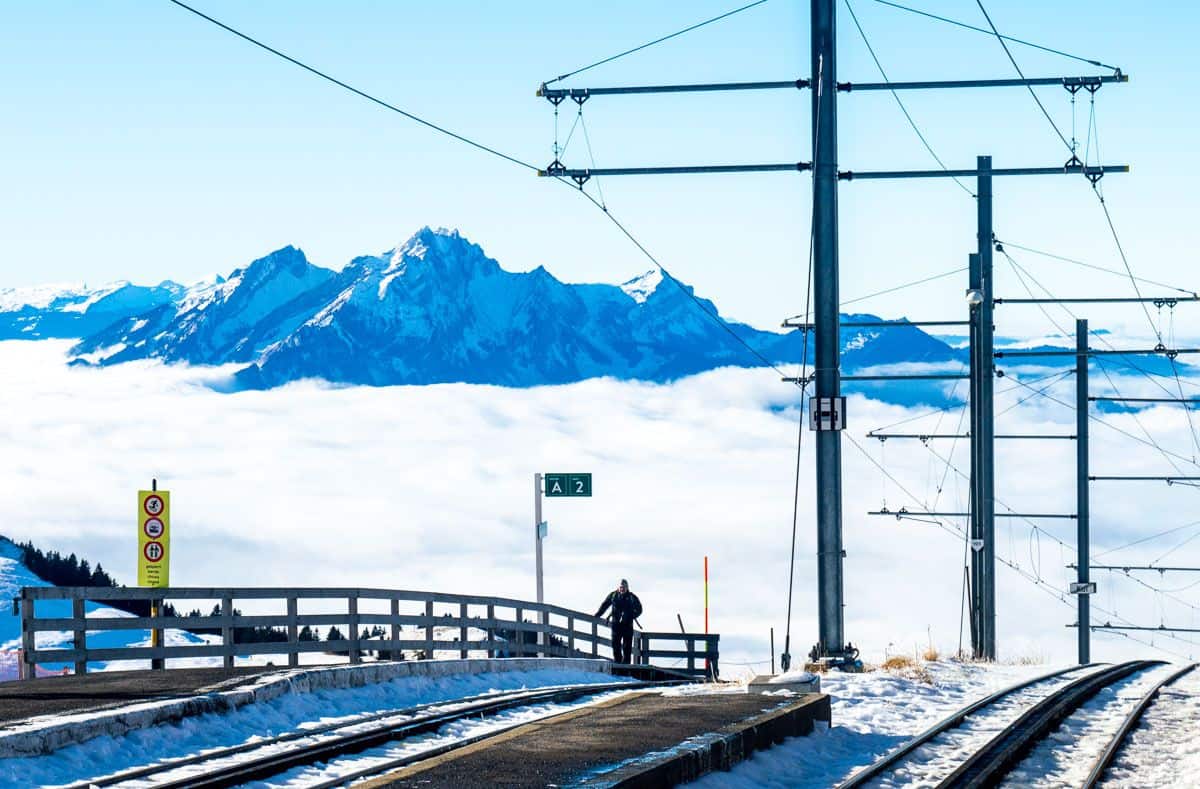 I absolutely loved traveling with the Swiss Travel Pass and as I said just can't recommend it enough. As a tourist the pass is so beneficial. Let's have a quick look at some of the Swiss Travel Pass benefits:
Long distance travel by train, bus and ferry throughout Switzerland. This even includes all of the Swiss Scenic trains, so you could plan your entire trip in Switzerland ensuring you take the most beautiful route. We took the Golden Pass between Lucerne and Montreux which was just stunning!
Use of public transportation in Switzerland in 90 towns and cities.
Entry to more than 500 attractions – this is a fantastic saving! See below for the various attractions we visited whilst in Switzerland. Click here for the full list.
3 Mountain day trips are included for free – which again is a massive saving. These day trips are Stanserhorn, Rigi (oldest mountain railway in Europe) and Schilthorn. There is no limit to how many trips you do – we did both Rigi and Schilthorn during our time in Switzerland and it felt wonderful to have 2 day trips which were completely covered.
Jungfrau is the highest altitude railway station in Europe and a must do whilst in Switzerland and you can even get a discount Jungfrau ticket with Swiss Pass. Whilst your day trip to Jungfrau is not covered, you do get a 25% discount which given the price of this day trip is well worth it. Plus having the Family Card – you don't have to pay for the kids on this day trip – another huge saving!
As mentioned children between 6-16 can travel free with a Swiss family travel pass, but also children under 6 can also travel free without the need to even have a Swiss rail family pass on hand.
Download the Swiss Travel Guide App to help you get the most out of your pass. It lets you know what attractions your pass covers at each destination as well as few other little discounts for restaurants and shopping as well.
What's Train Travel in Switzerland Like?
Switzerland by train is absolutely beautiful! I just love train travel in Switzerland. The trains are so comfortable and, in our experiences, mostly always ran on time.
First thing I recommend you do for Switzerland train travel is to download the SBB Mobile App. This will help you plan what transportation you need to take to reach your destination as well as provide helpful information as to which platform you need to go to and provide real time updates, so you know whether a train is late.
On board the trains are super comfortable with lovely wide chairs, free wifi and even plugs so you can charge your devices whilst travelling. We found there was always plenty of room for our luggage whether that be at our seats or in the designated luggage racks.
Toilets were always ample as well as super clean. There were also plenty of bins for your rubbish too.
We didn't eat at the cafes on board, so can't comment on these. But it's good to know that you're more than welcome to bring your own food and drinks on board to help keep the cost down.
Honestly, I just spent the whole time travelling around Switzerland just glued to the window. The scenery is so beautiful, even on your non-scenic train routes.
How to use the Swiss Travel Pass?
To purchase your Swiss Travel Pass you must reside outside of Switzerland. The good news is that unlike some other rail passes you can purchase the pass anywhere as the pass will be emailed to you. You can also purchase the pass from any major rail station in Switzerland as well as some tourist offices.
If you have a consecutive pass, all you need to do is to show the pass to the ticket officer on board the train when requested. If however you have purchased a flexible pass you will need to enter a date on your pass before you commence each day of travel.
There are some trains that require you to book a reservation. So for these trains you will also need to do this in advance. There aren't many trains that require a reservation, I didn't find any that required a reservation during our travels in Switzerland. If you need to make a reservation book it directly through the SBB website or at the station – you can book just a seat and not a ticket, as your pass is your ticket.
How to Take Full Advantage of your Swiss Travel Pass?
In order to get the absolute most out of your Swiss Travel Pass, I recommend that you get onto the Swiss Travel Guide App, type in every city you intend on visiting and make a list of all the places your pass provides free entry for. In fact you can even save the attractions as favourites within the App. Also list out any other special discounts available to you. Once you have completed your list, plan out your itinerary, based on this information.
By doing a bit of preparation like this, you will ensure that you don't accidentally pay for an attraction that was covered by your pass or eat at a restaurant which you had a discount voucher for.
How Much is A Swiss Travel Pass?
Of course, you're wondering how much is a Swiss Travel Pass. Well they are not overly cheap, but when you consider all the Swiss Pass inclusions, I think you'll agree that they are worth every penny.
Before deciding whether the Swiss Travel Pass cost is worth it for you; be sure to check out my comparison table in the next section.
Below is the current cost of each Swiss Travel Pass at the time of publishing (I have included rates in CHF and AUD):
Click here to purchase your Swiss Travel Pass online.
3 Days
CHF / AUD
4 Days
CHF / AUD
8 Days
CHF / AUD
15 Days
CHF / AUD
1 Month
CHF / AUD
Consecutive
232 / 322
281 / 390
418 / 580
513 / 712
NA
Youth Consecutive
198 / 275
240 / 333
357 / 495
439 / 609
NA
Flexible
267 / 370
323 / 448
467 / 648
563 / 782
NA
Youth Flexible
228 / 316
276 / 383
399 / 554
481 / 668
NA
Half Fare
NA
NA
NA
NA
120 / 166
Family Card
FREE
FREE
FREE
FREE
FREE
Is the Swiss Travel Pass Worth it?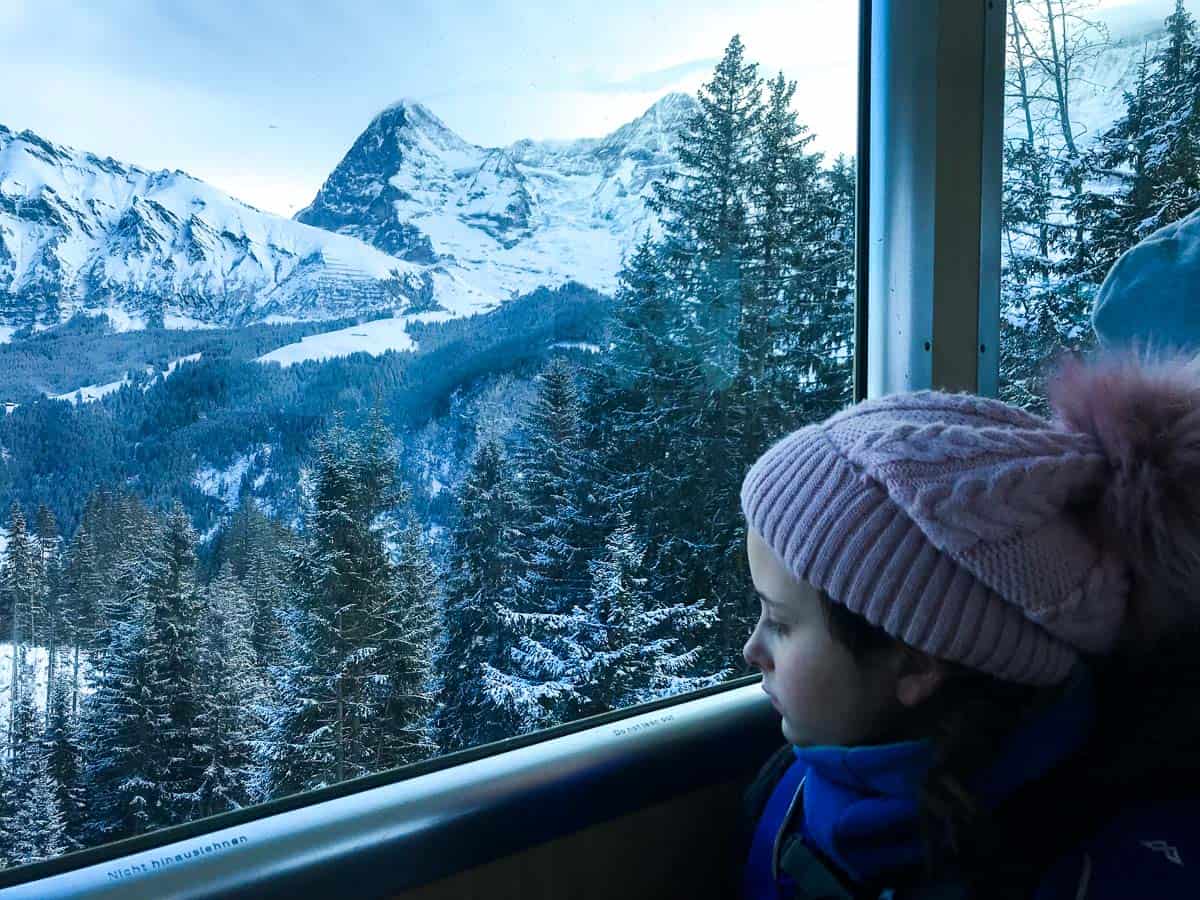 The short answer is it really depends on where you plan on travelling to, what you will do at each destination and who you are travelling with.
The only real way of knowing is to complete the following exercise:
list out all the train trips you intend to take and using the SBB site find out how much it would cost for point to point tickets (please keep in mind that tickets tend to dramatically increase in cost the closer to the time of travel);
list out all the attractions you plan on visiting and look up the admission costs on the attraction's websites; and
add up the totals from above and compare this total to the cost of the various Swiss Travel Passes.
If the cost of the train journeys and attractions you plan on visiting are more than the Swiss Travel Pass, then it makes sense to buy a pass.
I completed a similar exercise prior to going to Switzerland. In the table below you will find the cost of train travel and admission fees to all the attractions Myla and I visited during our 10 days in Switzerland.
Travel / Attraction
Ticket Cost (CHF)
Saving with Pass
Travel Munich to Lucerne
72
72
Mt Rigi Day Trip
59
59
Swiss Transport Museum**
Adult: 32 + Child: 12
44
Travel Lucerne to Wengen
47.40
47.40
Day Trip to Jungfraujoch
Full Price: Adult: 176 + Child: 25

With Pass: Adult: 132 + Child: 0

69
Day Trip to Schilthorn
127.40
127.40
Travel Wengen to Montreux
77.40
77.40
Lake Geneva Cruise
Adult: 36 + Child: 18
54
Chillon Castle
Adult: 12.50 + Child: 6
18.50
Train to Lutry (return)
11.20
11.20
Train to La Gruyere (return)
40.40
40.40
La Maison du Gruyere
Adult: 12 + Child: included in adult price
12
Castle of Gruyeres
Adult: 12 + Child: 4
16
HR Giger Museum
Adult: 12.50 + Child: 4
16.50
Maison Cailler
Adult: 12 + Child: included in adult price
12
Alimentarium
Adult: 13 + Child: 4
17
Swiss Camera Museum
Adult: 9 + Child: 0
9
Swiss Museum of Games
Adult: 9 + Child: 3
12
Montreux to Lausanne
13
13
The above train travel and attractions total 727.80 CHF. So given we were travelling on a 15-day consecutive Swiss Travel pass which costs 513 CHF (around $715 AUD) – the pass saved us 214.80 CHF (around $300 AUD) making it well and truly well worthwhile. Not to mention the flexibility it provided us, being able to take any transport we liked, at any time of the day, without concern for making reservations or even missing a train.
Please note that the above ticket prices were correct at the time of publishing and are subject to change.
Also note that the above rates assume a Junior travelcard or Children's Co-travelcard are purchased for 30 CHF which allows a child to travel free with an accompanied adult. If you don't purchase this, the savings would be even greater.
** Despite the Swiss Travel Pass claiming the Swiss Transport Museum is covered by the pass, the Museum would not accept our pass and we were required to pay full admission.
Read more about our time in each Switzerland city by click the city link: Lucerne, Wengen and Montreux.
Swiss Travel Passes: Our Verdict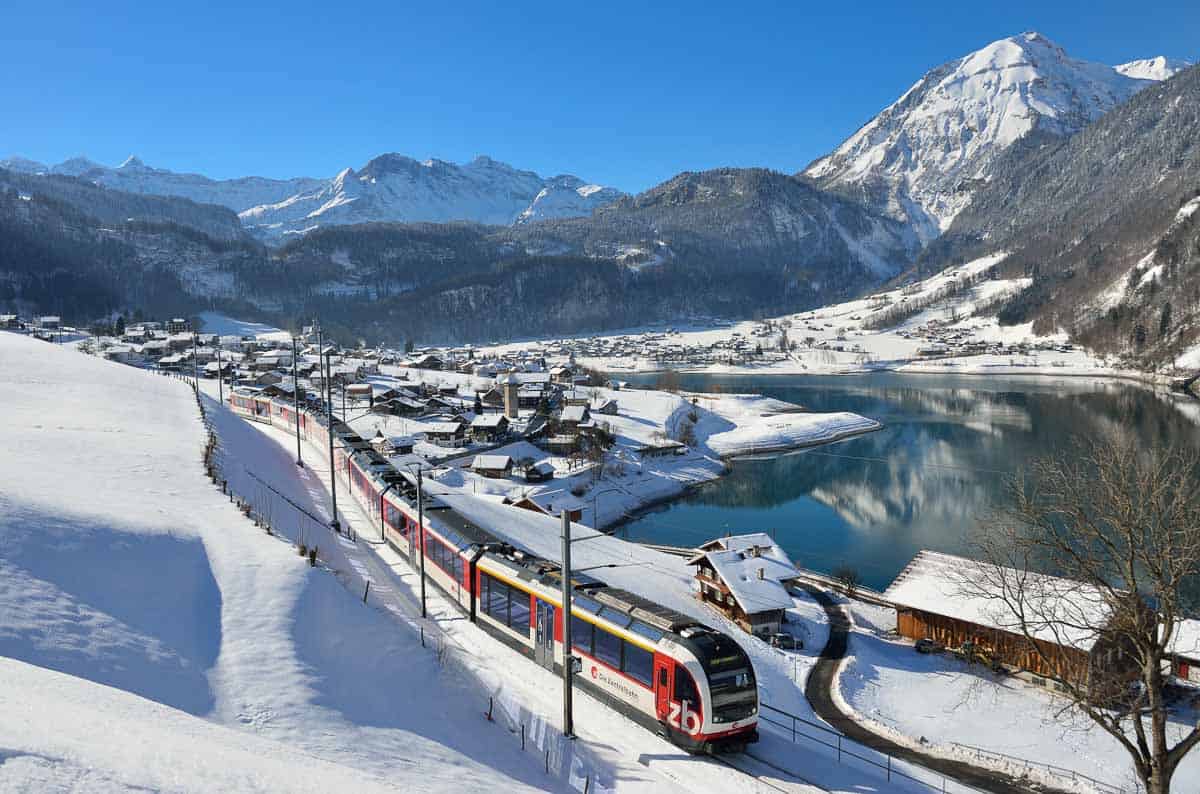 Image Credit: Swiss Travel System
I found the Swiss Travel pass so convenient and absolutely well worthwhile. It allowed us to visit many more attractions then we probably would have without it as I wasn't concerned with how much attractions cost.
Plus it's was super easy just turning up at a station and jumping on board a train. We had no concern for train times, whether we would miss our booked train etc, it was super convenient.
However even if I was to go back to Switzerland tomorrow, I'd still do the comparison to decide whether it was cheaper or not. Even if the Swiss Travel Pass worked out a little more expensive, I'd still buy it as it's totally worth the convenience
Click here to purchase your own Swiss Travel Pass.
Thank you very much to Swiss Travel System for providing us with our Swiss Travel Passes. Despite being provided with these passes, I can assure you I wasn't paid to write this article or express the views I have in this article. All opinions expressed in this blog are my own and have not been influenced in anyway.
Please note that this post may contain affiliate links, which means that should make any bookings using my links, I may be paid a small commission at no extra cost to you. This allows me to provide this information free of charge – thank you for supporting our website.
Want to save this information for later?
Click on one of the images below and save it to Pinterest.