Many tourists must obtain a Vietnam Tourist Visa before holidaying in Vietnam.   You can obtain your visa by one of two ways:
on arrival at a Vietnam airport; or
from the Vietnam embassy in your country before leaving home.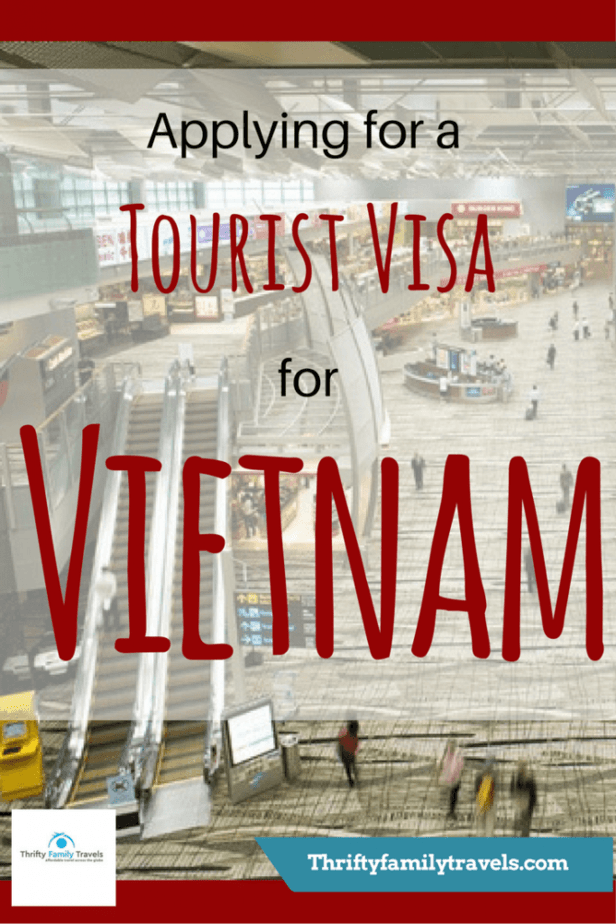 Vietnam Tourist Visa from the Vietnam Embassy
Obtaining the visa before you leave your home country requires you to send your passports to the Vietnam Embassy in Australia (or Vietnam Embassy in your country).  This way is rather expensive.  Whilst the embassy does not advertise their prices online, from discussions in TripAdviser forums, the current rate is around $95 AUD per visa.  Of course there is also the expense of sending your passports via registered post and including a return registered post envelope.  For some there is also the concern of sending your passports in the post.
I have obtained my visa this way some years ago and found the process very quick and prompt.
Vietnam Tourist Visa on Arrival
These days, the most common way of obtaining a Vietnam tourist visa is on arrival to Vietnam.  This requires making an application prior to arriving in Vietnam and obtaining an approval letter (see image below).
There
are various Vietnam agencies that can assist in obtaining the approval letter.  The price for this service is round $10-$20 US per person.  Once you obtain this approval letter you then show this on arrival and have your visa stamped.  There is a charge on arrival of $25 US per person.  My understanding is that this must be paid in cash and there is no other option but to pay in US dollars.  You also require passport photos for your visa – so ensure you have these with you.
You will also be required to complete the Vietnam Visa Application form.  If possible obtain this form and complete it before you leave home to save time at the airport.
TripAdviser outlines the process of obtaining your visa on arrival as follows ( note this is for Hanoi – but all Vietnam major cities have similar processes – check here for details of other cities).
At Hanoi (Noi Bai International Airport) the VOA procedure has changed with the opening in January 2015 of the new international terminal. The VOA counter is situated opposite the immigration posts – the signage can be difficult to see if there are lots of people milling about. You must hand in your passport and documents at THE RIGHT-HAND SIDE. Then proceed to the left-hand side (or if busy, take a seat) to wait while your application is processed. There is large-screen display to the left of the counter, and when your visa is ready your passport photo, name and country will be shown and your name read out. At this point you pay. If you are processing multiple passports you will receive one pink receipt for all of them. Your visa(s) will have been affixed to a page your passport(s) and should be checked for errors while you are still at the counter. You can then proceed to the 'Foreigners' immigration queue. The entire process can take as little as 10 minutes or as much as an hour if there at lots of applicants and/or other flights have arrived at more or less the same time so the queues for immigration are long.
Not all nationalities require a visa for Vietnam, so be sure to check out the requirements for your country.
We decided to use the visa on arrival service and obtained our approval letter via Vietnam Visa pro.  The process was very quick and easy and cost us $27 US for the 3 of us.
I will provide an update on the process of obtaining a visa on arrival once we have gone through the process.
Click here for more things you should know prior to backpacking Vietnam.