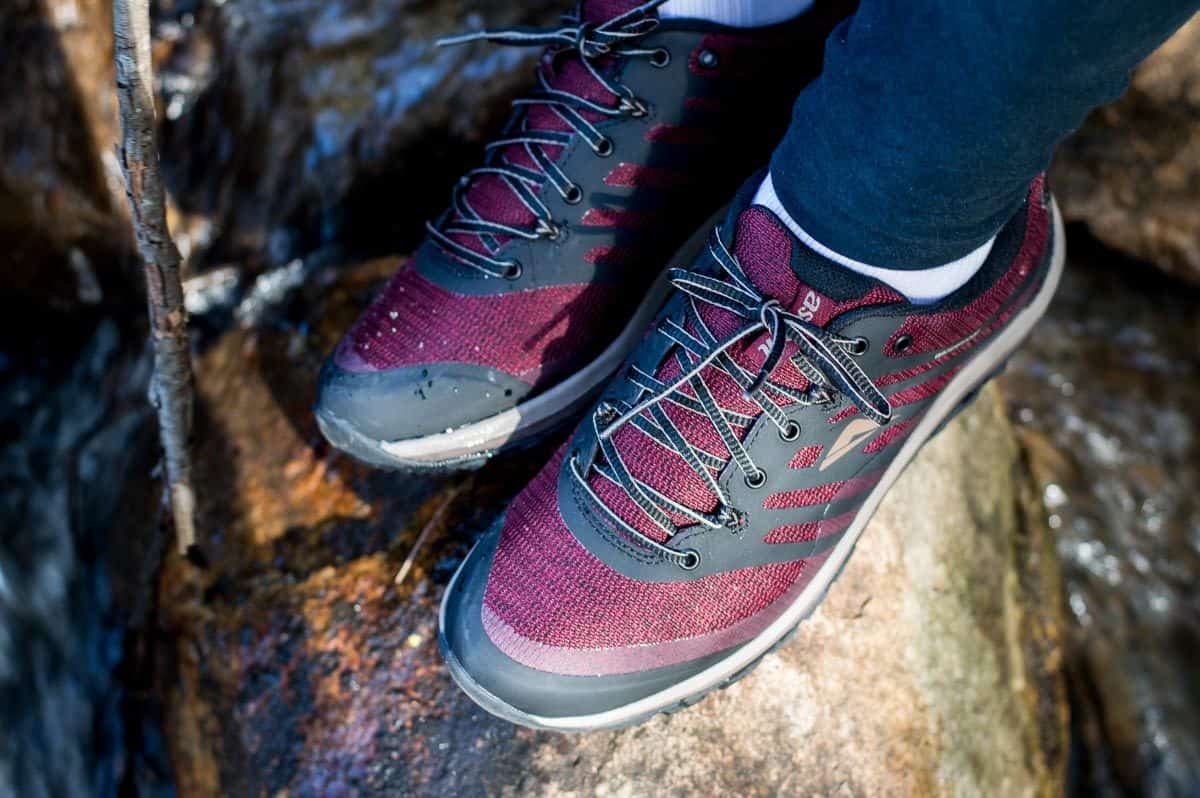 It's been quite a while since I've worn a pair of women's hiking shoes – mainly because I have shocking memories of how uncomfortable, heavy and rigid my last pair were – but granted that was some 10 years ago when I did the Machu Picchu 3 day trek (fantastic trek by the way!).  Even last year when we did numerous day long hikes around the Northern Territory – I had absolutely no intentions of wearing a pair of hiking boots or shoes and did all walks in my runners.
So when the guys at Ascent asked me to try out their brand new Explore Merlot lightweight hiking shoes, I'm not going to lie – I was a bit apprehensive at first.  However knowing they are an excellent brand selling shoes of excellent quality I was more than happy to give their ladies hiking shoes a try.
Spoiler alert: I LOVE these shoes!!!
Why I hate Hiking Shoes
Ok let's start by why I have (up until this point) hated hiking shoes:
1. They are Heavy, Rigid and Uncomfortable
Ok I don't know if previously I just had crappy trekking shoes – but as I alluded to above, I just found them so uncomfortable to wear.  The shoes felt heavy and rigid – like my foot was a hostage in the shoe rather than the shoe complementing and working with my feet.
Given I am also a light traveler, having a pair of heavy shoes is not ideal when you're trying to get your backpack under a certain weight.
2. They are Ugly
Beigy brown, heavy ugly shoes – that's what comes to mind when I think of hiking shoes.  Like I would wear them when I have to, but other than that get them off!  I don't want to be seen in these shoes anywhere but on a hiking trail.
3. Good for Hiking – that's it!
Again being a light traveler I like items that are versatile.  A pair of shoes really has to earn their place in my backpack.  I need good hiking shoes that will get me through a day of outdoor hiking to a day of city sightseeing.  Having a a pair of shoes in my bag that is only good for the odd hike is a pain in the butt and not ideal at all.  Hence why I usually left my hiking shoes at home and just made do with my runners.
Why I Love the Ascent Explore Merlot Ladies Hiking Shoes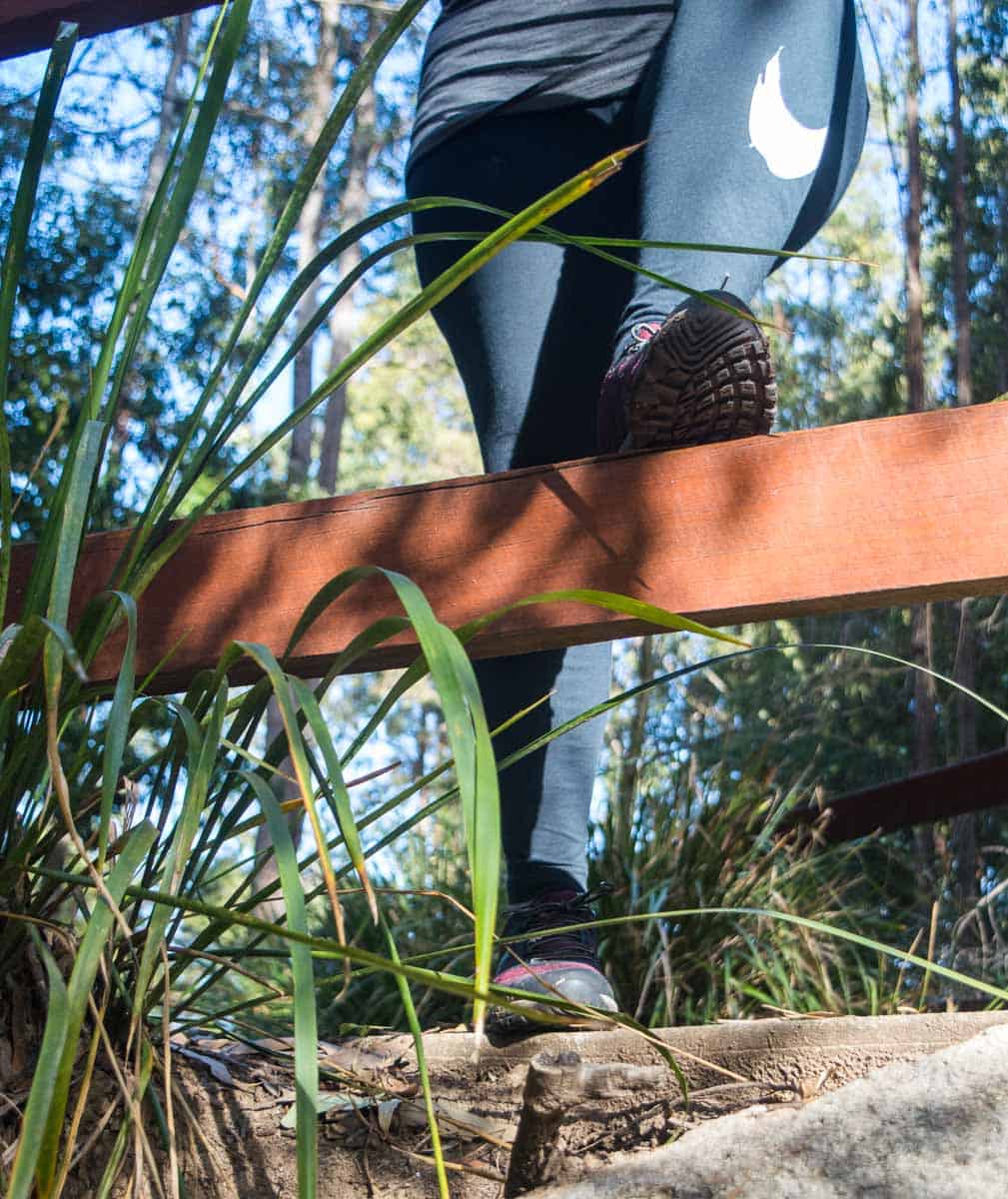 Ok so before I get into some of the actual features of these shoes – let me just start by saying what I love about these light hiking shoes.  And let's be clear – the guys at Ascent did not send me these ladies waterproof hiking shoes for me to tell you I loved them, they sent them to me to try them out and let them know what I think.  So here is what I genuinely think:
1. They are Super Comfortable
I have been wearing these shoes since they arrived around a week ago and from the minute I put them on I was super surprised as to just how comfortable these shoes were.  They are even more comfortable then my sneakers.
I have been wearing these everywhere from around the house, around the park for my walks as well as doing the school run.  I am in no hurry to get these shoes off as they are just so comfortable!
Click here if you're particularly interested in wide toe box shoes for hiking.
2. They are so Lightweight
These are nothing like the hiking shoes I remember – these ladies hiking shoes are so lightweight, they don't hold you down at all.
3. They Actually Look Good
I seriously like how these hiking shoes look.  As soon as they arrived and opened up the box I actually wanted to get them on!  I was more than happy to wear them down to school, I thought they looked quite good with my leggings and not out of place at all – despite being a hiking shoe.  I can easily see myself packing these shoes in my backpack and being more than happy to wear them for day hikes in the outdoors as well as wearing them as shoes to go on a day of sightseeing around the city.  They make the perfect walking shoes for women whether your in the outdoors or the city.
Features of the Ascent Explore Merlot Lightweight Hiking Shoes
So let's take a closer look at some of the features of the ladies Explore Merlot hiking shoes:
1. Great Arch Support
If you're like me and need additional arch support ( I suffer from collapsed arches), these are the best hiking shoes because they have increased arched support and extra cushioning.
I could really notice the additional cushioning – every single step feels really supported, somewhat springy even.  Even when I took them out for a test run down the creek, climbing over sharp rocks etc – I couldn't feel any sharp points under my foot at all.
The additional arch support is removable too so you can put in your own orthotics if need be.
2. Waterproof & Quick Drying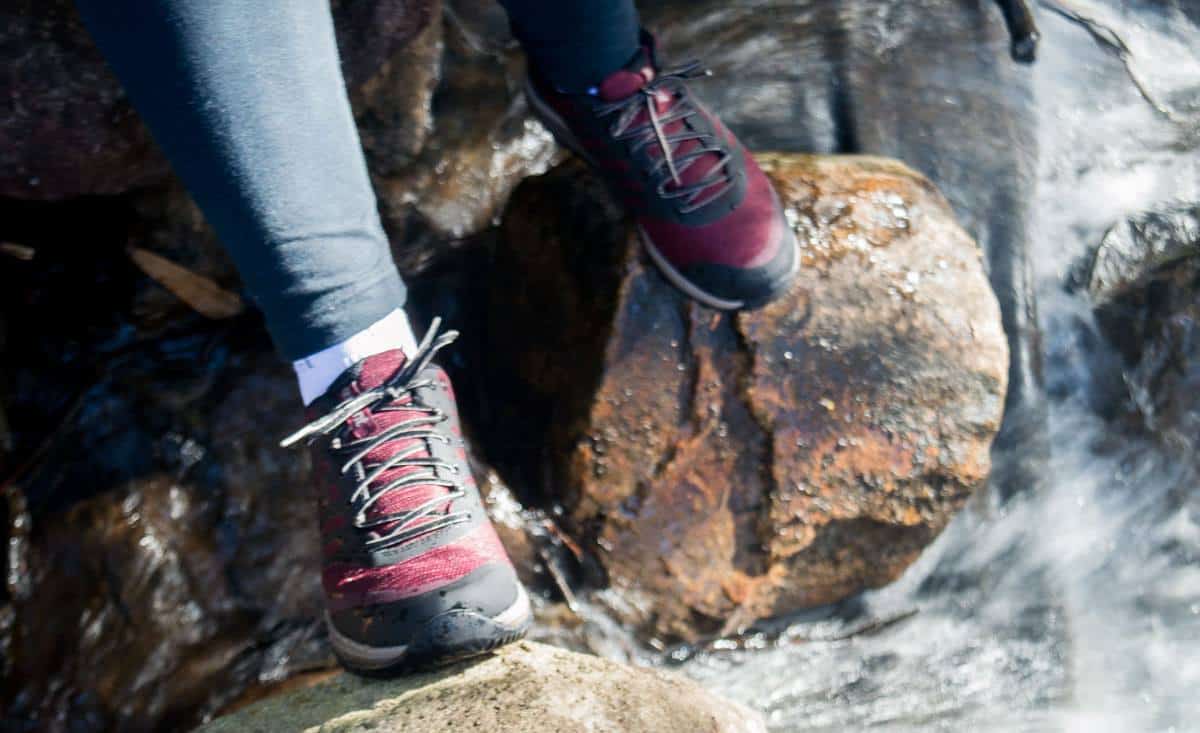 When you're travelling you come across all sorts of weather, including rain and you may even be required to walk in a puddle or two.  This is even more so if you are hiking and may need to walk through creeks.  So to do a proper test, I took these women's waterproof hiking shoes down to the local park which has a stream and I made sure I got these shoes completely submerged in the fast flowing stream.  And my feet never got wet!
So yes they are water proof – but even better I was really surprised with how quick the outside was dry.
3. Traction & Stability

For hiking shoes you want a shoe that has great tread on the bottom as well as feeling nice and stable.  As you can see in the image these women's outdoor shoes have great traction and I felt more than supported when I was walking over rocks.
These hiking shoes also have a built in Thermoplastic Heel Counter which supports and holds the heel firmly in place.
Who Are Ascent?
Ok so by now, you are no doubt dying to get your hands on a pair of these hiking shoes and so are wondering who are Ascent?  Well so was I when they first approached me so I jumped on their website to check them out.
These guys work closely with a variety of groups such as Podiatry, Physiotherapy and Diabetes associations to ensure they design and make great shoes for the management and prevention of various foot issues.  They make a great range of school and work shoes, in fact you may even have bought a pair before as their shoes are stocked in the Athlete's Foot stores.  So you know when you're buying a a pair of Ascent shoes that you are a getting a great quality shoe.
Win a trip to Uluru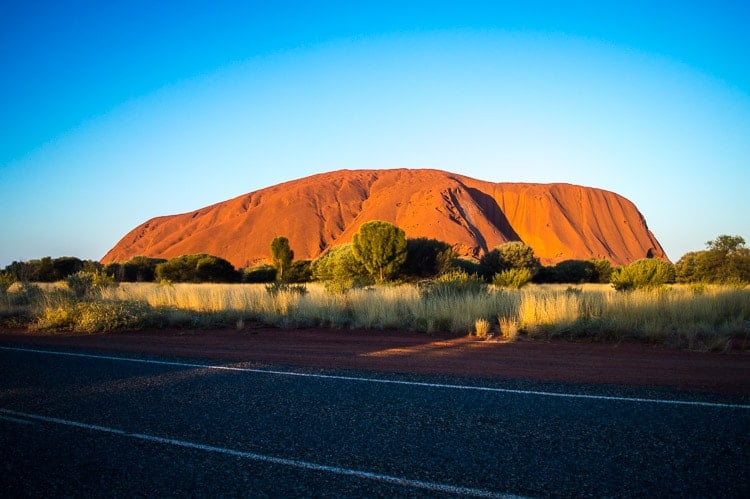 If you need even more reasons to purchase a pair of these Explore Merlot shoes – between now and 22 August, the guys at Ascent are giving you the chance to win a luxury Uluru Getaway for 2 adults for 3 nights at the 5 – star Voyages Sails in the Desert.  PLUS you get return flights from Brisbane, Sydney or Melbourne to Ayers Rock , transfers from the Ayers Rock airport to your hotel, a Night at Field of Light and a Camel Tour.
Having visited Uluru last year – I can tell you this is one prize you want to win!  This iconic Australia landmark is an amazing place to visit and do so in such luxury would be amazing!
To enter all you need to do is purchase a pair of these female hiking shoes and upload a picture of you in your new shoes.
Want a pair of Explore Merlot hiking shoes for yourself?  Click to purchase online or head down to your local Athlete's Foot.
So What's the Verdict?
I think it's pretty obvious that I was super impressed with these shoes and feel they will become a staple in my backpack from now on.
If you are looking for the best hiking shoes for women, that are lightweight, waterproof, stylish and comfortable, get yourself a pair of the Explore Merlot hiking shoes.
Disclaimer:  As mentioned throughout this article, I was compensated by Ascent for providing an honest review of the Explore Merlot ladies hiking shoes, however all opinions expressed above are honest and have not been influenced in any way.