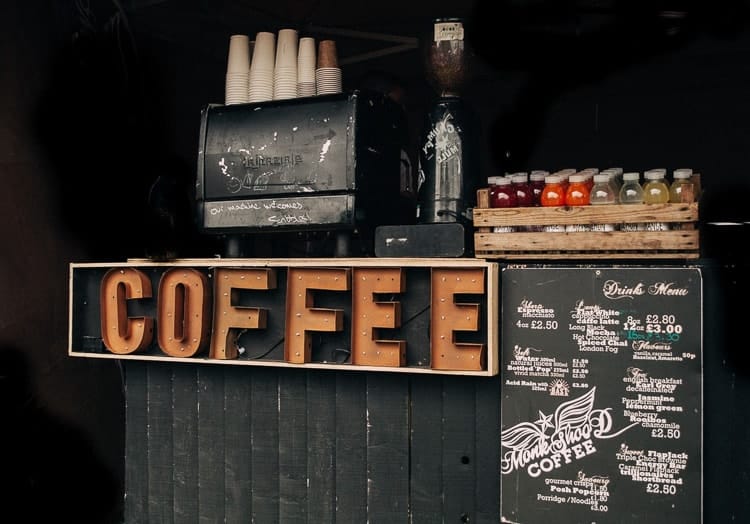 After our recent visit to Melbourne, one thing everyone keeps saying to me is "don't they have the best coffee in Melbourne"!  But you know what – I don't drink coffee, so of course I don't know how good the Melbourne coffee is.  So I was absolutely delighted when the guys at Accor Hotels asked to collaborate on a post with me about the best cafes in Melbourne.
So for all you coffee lovers out there – here we have it, the best cafes for coffee in Melbourne.
Taking the family to Melbourne?  Check out our other related posts here.
Best Coffee in Melbourne
To all the coffee lovers and connoisseurs out there: Melbourne is a city you must visit. Australia's cultural capital is home to an eclectic mix of cafes serving some of the best coffee in the country. You will be hard pressed to walk more than a block in the city without coming across the strong aroma of roasted coffee beans being manicured into a delicious brew by a skilled barista, the aroma wafting out of a trendy café and pulling you in off the street. Melbourne's café scene is engrained in with the city's artsy culture, where hip little espresso bars and tiny cafes hide down the colourful laneways, or where the city's multiculturalism spills out onto the busy streets in European style cafes and bistros. If you're staying in a hotel in Melbourne's CBD, visit these must try Melbourne coffee shops.
1. Hardware Société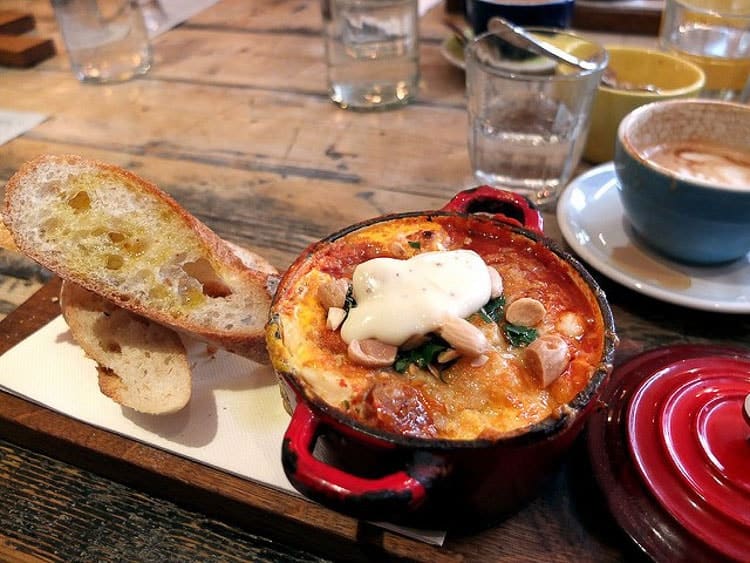 Hardware Street and Hardware Lane is home to some amazing cafes, restaurants and bars where you will almost feel like you are somewhere in Europe. There are some great places to get your coffee fix around here, but the Hardware Société has become a local favourite. This French style Melbourne café is tastefully decorated and serves up delicious French breakfasts with excellent coffee.
2. The Grain Store
Situated on Flinders Lane, The Grain Store is a breakfast favourite with a kind of warehouse/barn style theme and one of the best Flinders Lane cafes. This popular Melbourne café is open for breakfast and lunch but people rave about their great breakfast choices, with favourites such as ricotta pancakes and corn fritters with bacon. They serve up some of the best brunch in Melbourne.  You're also sure to get a good cup of coffee here with plenty of options, including a delightful cold drip coffee.
3. Heartattack and Vine
The name of this coffee spot will already have you intrigued, but their coffee will draw you in even more. Located on Lygon Street in Carlton, just north of Melbourne's CBD, Heartattack and Vine is an Italian style café and bar that serves specialty coffee and a simple Italian inspired menu from 7am until 11pm. The café takes its inspiration from a trip that the founders took to Italy and Spain, where they envisaged recreating the simplicity and warm hospitality of the European coffee shops and bars.
After an espresso machine for home?  Click here to see 5 of the best.
4. The Quarter
The Degraves Street cafes is another must visit laneway for café and coffee lovers. This place is full of excellent cafes with central outdoor seating that is busy with people at all times of the day. One great option is The Quarter, perfect for breakfast or lunch, or even perhaps an afternoon coffee. Their explorative baguette style sandwiches are amazing, and the coffee is always good.
5. Brunetti
Also located on Lygon Street – Melbourne's "Little Italy" – in Carlton, Brunetti is a perfect café for morning or afternoon tea. This place not only serves great coffee, but has possibly the best cakes and pastries in Melbourne. People flock to Brunetti for cannoli and their amazing cake selection with fresh cream, and their coffee is a favourite for many locals.
6. Brother Baba Budan
If you're after a quick coffee stop, a spot to try on Little Bourke Street is Brother Baba Budan. This little hole in the wall coffee shop is all about the coffee, using Seven Seeds coffee beans, roasted right here in Melbourne. The coffee here is always good, particularly if you enjoy a good flat white.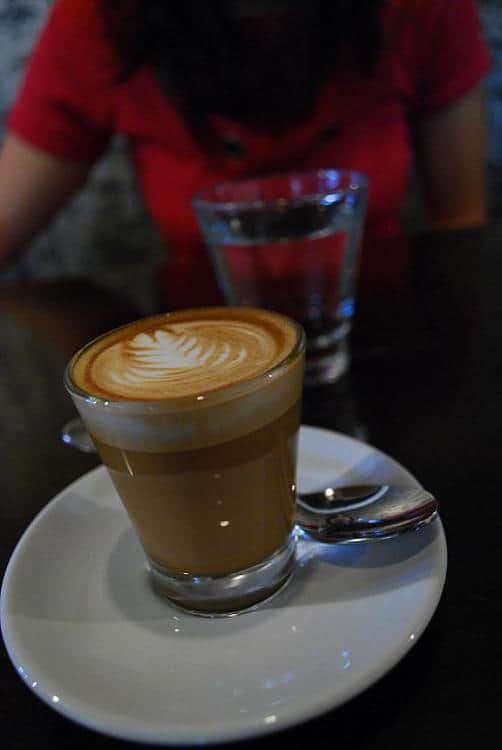 7. Higher Ground
Taking the café scene to a new level, Higher Ground, also located on Little Bourke Street in the centre of the CBD, is a must visit in Melbourne. Set in an old warehouse style building with high ceilings and exposed brick, this place seems to combine industrial with contemporary, creating an addicting atmosphere where you can gather with friends for coffee or a meal. Higher Ground is split into different sections so that you can choose to sit in a spot that suits your mood, whether it's in the open, busy lobby style area or in a cosy nook on the mezzanine. Coffee is good at all times of the day, and the food and wine menu is excellent.
8. Dukes Coffee Roasters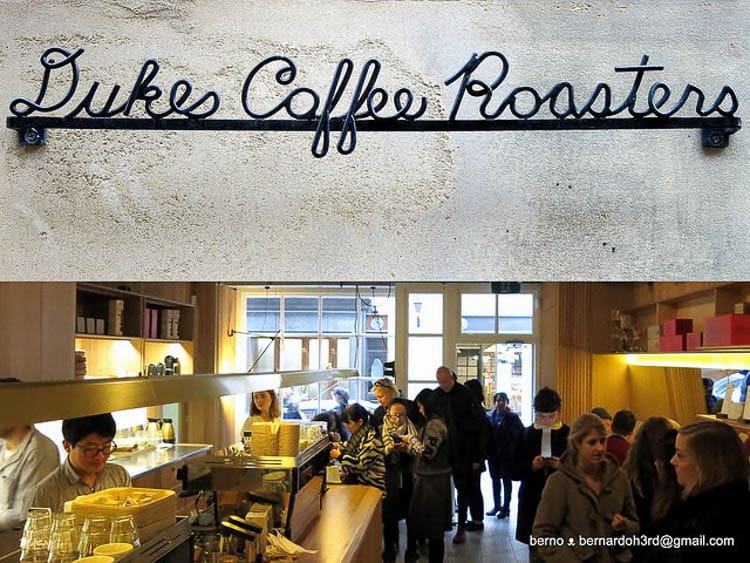 Another little hole in the wall with their own independent coffee beans, Dukes Coffee Roasters is a busy spot on Flinders Lane that serves nothing but coffee and a selection of pastries and cakes. This is a popular take away coffee joint, but this tiny coffee shop does have a couple of bench style seats where you can sit with a coffee and enjoy the atmosphere.
 9. Market Lane
Some Melbourne locals argue that Market Lane is the best coffee roaster in the city. With so much good coffee around it is a bold statement to make, but if the locals love it, it must be good. Market Lane sources some of the best coffee beans from around the world. You can enjoy a good cup at their coffee shop in Queen Victoria Markets, located near the fresh produce area. Sip your coffee while you browse the rows upon rows of market stalls. You can also find another Market Lane coffee stall at the Prahran Markets.
10. Auction Rooms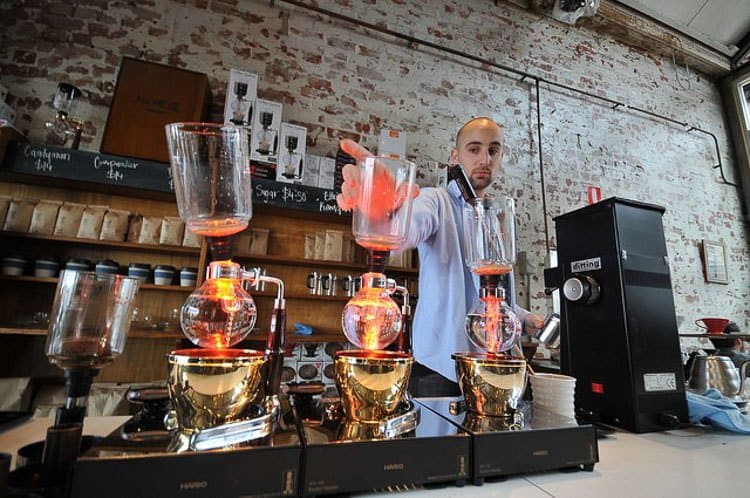 Another local favourite is Auction Rooms, located on Errol Street in North Melbourne. The café is situated in a converted old auction room, hence its name, and is the sort of place that is perfect for communal coffee and dining. They have their own freshly roasted beans that you can enjoy in your favourite brewing method, from espresso to French press and the interesting siphon coffee. Auction Rooms is a popular spot on Sunday mornings and you will find yourself fighting for a table. That is always a good sign of a quality café, and breakfast and brunch dishes are a crowd favourite.
Whether you're after a quick coffee on the run or a long relaxing breakfast or brunch, Melbourne has the perfect café or coffee shop for you. These are just a handful of the excellent coffee spots to check out in the coffee capital of Australia.
Click here for a guide to the very best family accommodation Melbourne offers.
Thanks to the guys at Accor Hotels for collaborating on this post with me.