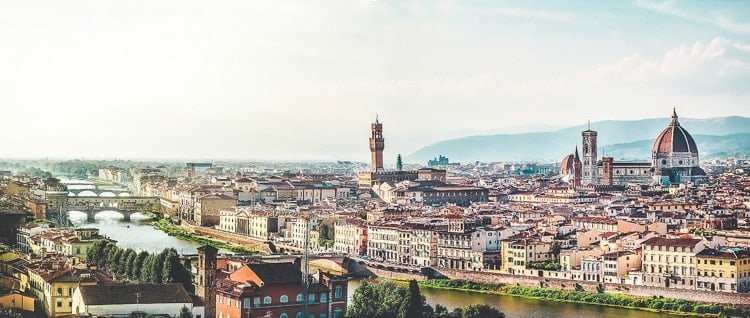 Both located in the heart of Florence a trip to the Uffizi Gallery and the Accademia Gallery is usually the top of the list for most tourists coming to Florence.
With over two million visitors per year, the Uffizi Gallery is the most visited art gallery in the whole of Italy.  The gallery is located close by to the Piazza della Signoria and holds a collection of priceless works by some of the greatest Italian Renaissance artists including Raffaello, Michelangelo, Botticelli, Leonardo da Vinci and Giotto.
A short walk away from the Uffizi Gallery is the Accademia Gallery being most famous for its great Renaissance artist Michelangelo.  His magnificent statue of David is what usually draw over a million-people each year to view it.  The Accademia Gallery is the second most visited art gallery in Italy after the Uffizi Gallery.
Unlike other art galleries around the world, I do not recommend you just turn up at your leisure, the Uffizi and Accademia are not your average art galleries.  These galleries are massive and contain thousands of pieces of art work, you could easily spend an entire day at just one of these galleries.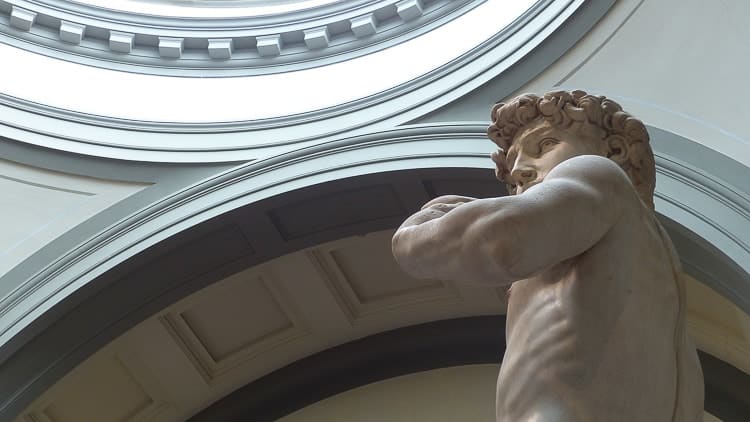 To make the most of your visit to either the Uffizi gallery or the Accademia gallery I have listed out some of my best tips below:
1. Book Online in Advance
The lines for the Uffizi and Accademia are usually very very long.  I have heard of people waiting as long as 3 to 5 hours to enter during peak season – like seriously who has time for that!!  I mean I get bored after waiting around for 10 minutes!
There is an easy way around this, book online in advance!!  You can easily purchase Uffizi gallery tickets or Accademia gallery tickets online, pick your day and time of visit and viola no hours waiting in queues.  Time slots are available every 15 minutes between opening and closing time.
I also recommend you book weeks in advance, not just the day before, to ensure you get your preferred day and time.  Tickets book out way in advance, so do this earlier to avoid disappointment.
You do pay a little bit extra for the privileged of walking straight into the museums, around 4 euro plus a booking fee if you book online, but it is so worth it. Who's got time to stand in a queue for 5 hours when there are places to see!!
2. Take a guided Tour
I know, I know if you are anything like me I always prefer to check things out on my own.  But these art galleries are huge and unless you have in depth knowledge of what you are looking at, you may end up just walking around aimlessly wasting precious time.  There is no in-depth information attached to each painting or sculpture, just a simple name so in most cases you will have clue what you are looking at.
Guided tours of the Uffizi gallery and the Accademia gallery will help you get a real understanding of the various art works and sculptures, including the history of Florence.
If your budget doesn't stretch to allow a group tour, then another good option is an audio tour.  You can hire headsets when you arrive at the galleries and the audio provides you with information as you move around the galleries.  The beauty of this over a group tour is you can skip the parts you're not interested in and spend longer and the pieces you are interested in.  Of course, the down side is you don't have a real-life person to ask questions.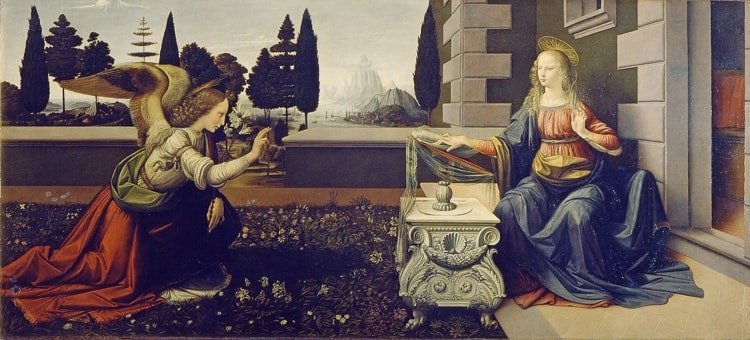 3. Visit in the late Afternoon / Early Evening
It seems that the morning or noon are the most popular times to visit the galleries, so if possible schedule your visit for the late afternoon.  The art galleries are open until 6.50 pm so there is plenty of time to wander around if arrive after lunch sometime.
Extra tips for visiting the Uffizi and Accademia Galleries
Restrooms are few and far between so you might like to use one when you see it to avoid having to back track once the urge calls, particularly if you are travelling with kids.
Photography is not allowed inside the Uffizi Gallery; non-flash photography is allowed in the Accademia Gallery.
Liquids are not allowed in the galleries.
There is a café at the Uffizi gallery, however it is expensive – but if you eat standing up you will save a few Euro or bring your own food – but remember no liquids.
Both galleries are open each day between the hours of 8.15 am to 6.50pm, except for Monday when they are both closed.
Thanks to Tickets Florence for sponsoring this post.  Of course all opinions expressed are my own.