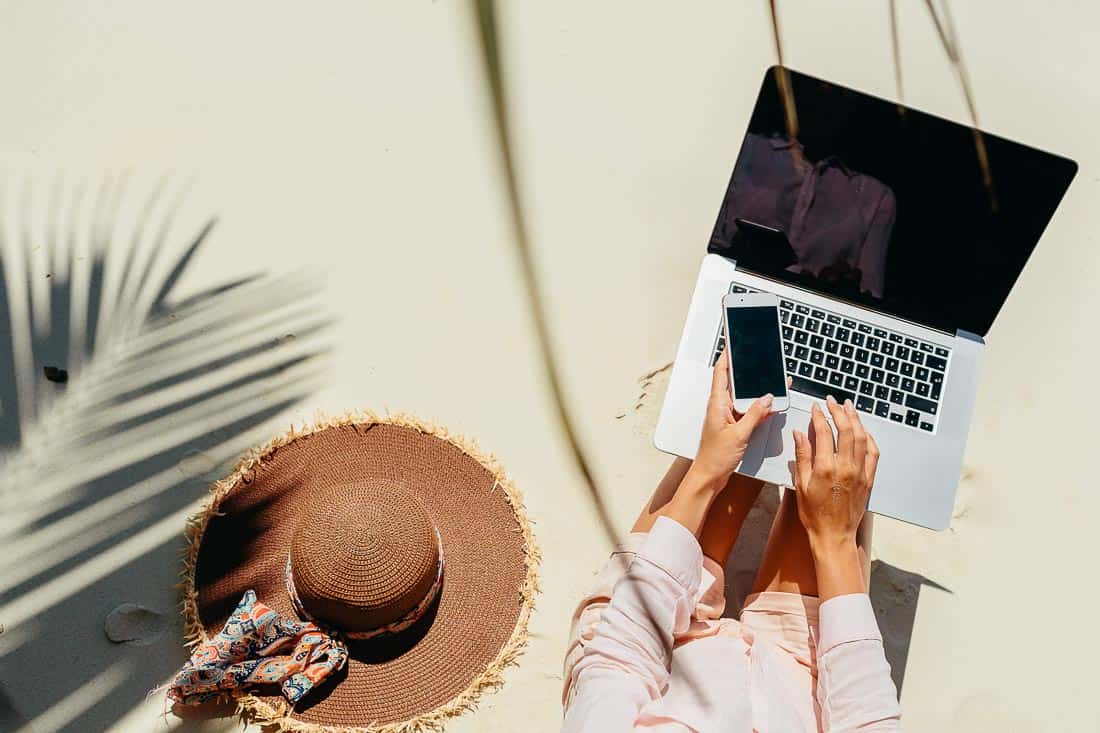 Technology has infiltrated every aspect of our life and that includes travel. Travellers use smart devices for navigation, for entertainment, to discover local attractions and to record all of their experiences.
Travelling overseas means packing an array of electronic devices and accessing numerous apps, websites and other internet services that all host and harvest our personal data.
Just because you are on holiday, doesn't mean that you should let your guard down when it comes to data protection. The same diligence and use of protection like VPN should be applied overseas as well. Here are some tips to ensure your data is protected so you can enjoy your travels.
This post may contain compensated links. Please refer to my disclaimer here for more information.
Use a VPN When Accessing Foreign WiFi Networks
Roaming on mobile data is an expensive proposition, so free Wi-Fi is always appreciated at airports, hotels, restaurants, and shopping centres. However, be cautious.
Most public Wi-Fi networks don't provide adequate security. Using a VPN app or service is a smart idea at all times. VPNs protect your data over a network by encrypting it. You can use a VPN when you're connected to a public Wi-Fi network because if a hacker intercepts your data, your online activity will be masked and your information will be obscure.
Disable Auto Connect on Your Devices
In most mobile devices, Wi-Fi is automatically activated as soon as it finds a connection. When you are within range of your trusted connections, this feature is a handy way to save mobile data.
You should however disable this feature when you are travelling so that you do not unknowingly connect to a compromised network. Connect only to trusted Wi-Fi networks by managing your connections manually.
Don't Overshare on Social Media
It can be tempting to flood social media with your pictures and experiences while overseas. However, it is not only important to protect yourself and your data while abroad but to protect everything you have worked hard for back at home as well.
As they move about new counties or cities, it is very common for travellers to update their social networking sites. However, this is providing information that would-be criminals can use back at home.
By indicating your location at all times, you make it easy for a criminal to figure out that you're not in your hotel room or at home. This leaves your valuables vulnerable to physical intrusion. Your specific whereabouts should not be disclosed online to limit these threats.
You will have plenty of time to share your experiences when you return home.
Understand And Respect Data Privacy Laws in Other Countries
Immigration restrictions and enhanced screening procedures are adding to the scrutiny faced by international travellers in recent years. As countries monitor who and what enters and exits their borders more closely, they are imposing tighter restrictions.
It is common for governments to monitor and store your online activity and copy data from your computer without your permission. You may be requested to give access to your electronic devices and online accounts at the point of entry.
You may not be able to protect your privacy. You might even be monitored in private places such as hotel rooms, rental cars, or taxis. Surveillance can track your movements, what you do, what's on your electronic devices, and what you may enter into them. Both in-person and phone conversations can be monitored.
Other countries will have bans on certain social networks and websites. While a VPN is a way to get around these laws, it is not advised that you use your VPN for that purpose. You may be subject to criminal charges by the government if you use encryption to protect information.
Always take the time to read up on the electronic privacy laws of any country you plan on travelling to.
_____________________________________________________________________________________________
Hopefully, you found this guide on keeping your data safe when travelling helpful. Now let's get back to planning your next holiday – we have guides on loads of destinations including Asia, Europe and the USA.