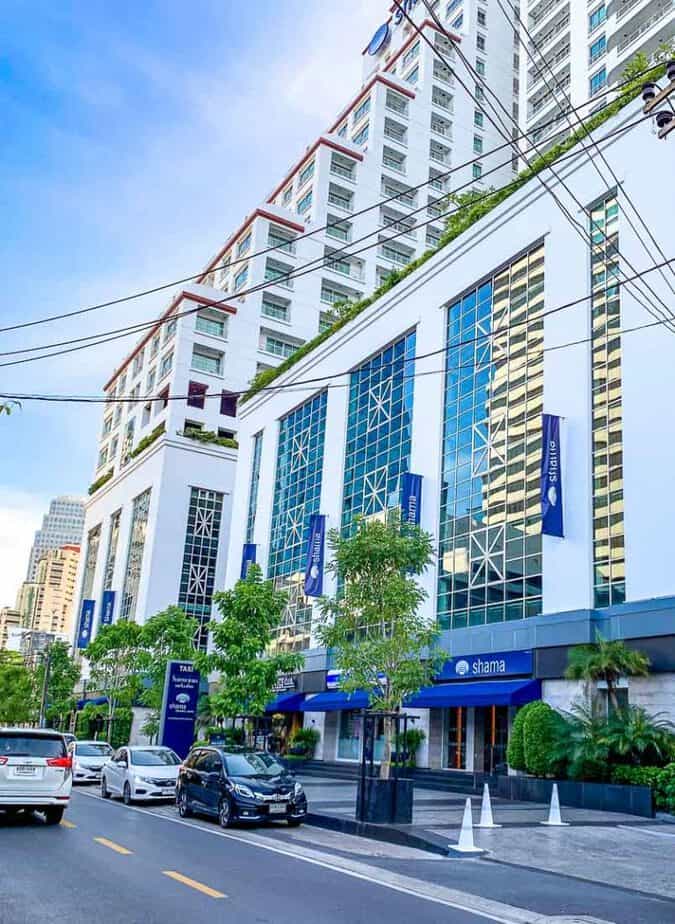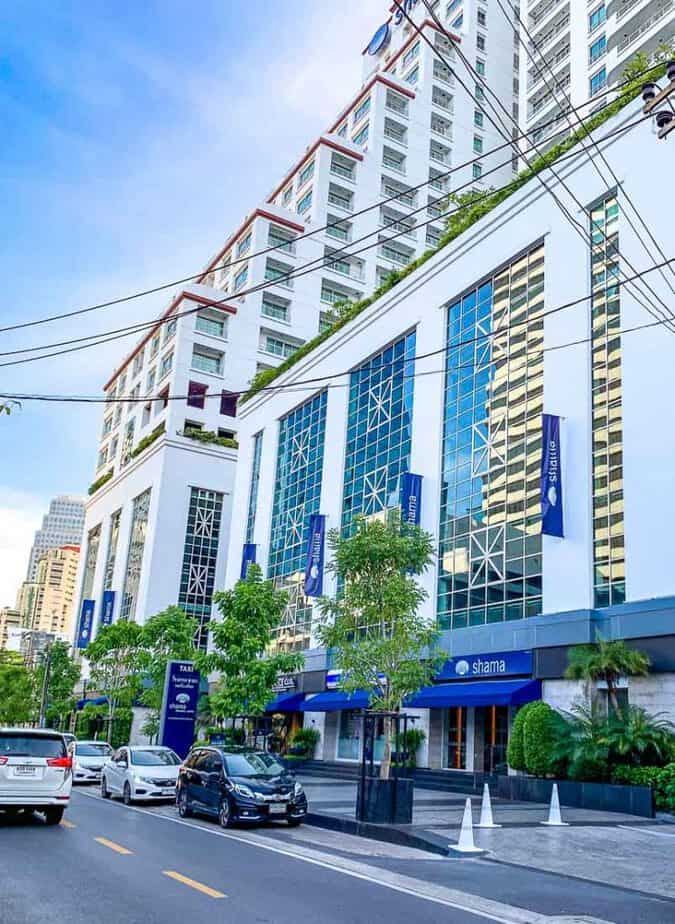 Bangkok is a huge place and so it can difficult determining where to stay with family. You want a Bangkok family hotel in a great location so you can easily get around to all the local attractions, but you also want one of the family hotels Bangkok has with great family-friendly rooms and amenities.
Well recently I spent a few days at the Shama Lakeview Asoke Hotel, and I was so impressed with how awesome this hotel is for families. Located in the Sukumvit area close to public transport, the Shama Lakeview Asoke Hotel provides spacious self-contained accommodation absolutely perfect for families exploring Bangkok.
If you're on the hunt for a great Bangkok hotel for family, then I recommend you read this review on the Shama Lakeview Asoke Hotel. In this review, I cover everything you need to know about this family hotel in Bangkok, so you can decide if it's the best place to stay in Bangkok with family for your trip. For our full guide on where to stay in Bangkok, click here.
This post may contain compensated links. Please refer to my disclaimer here for more information.
Heading to Bangkok with the family? Click here to read our complete guide on Bangkok with kids.
Location of the Shama Lakeview Asoke Hotel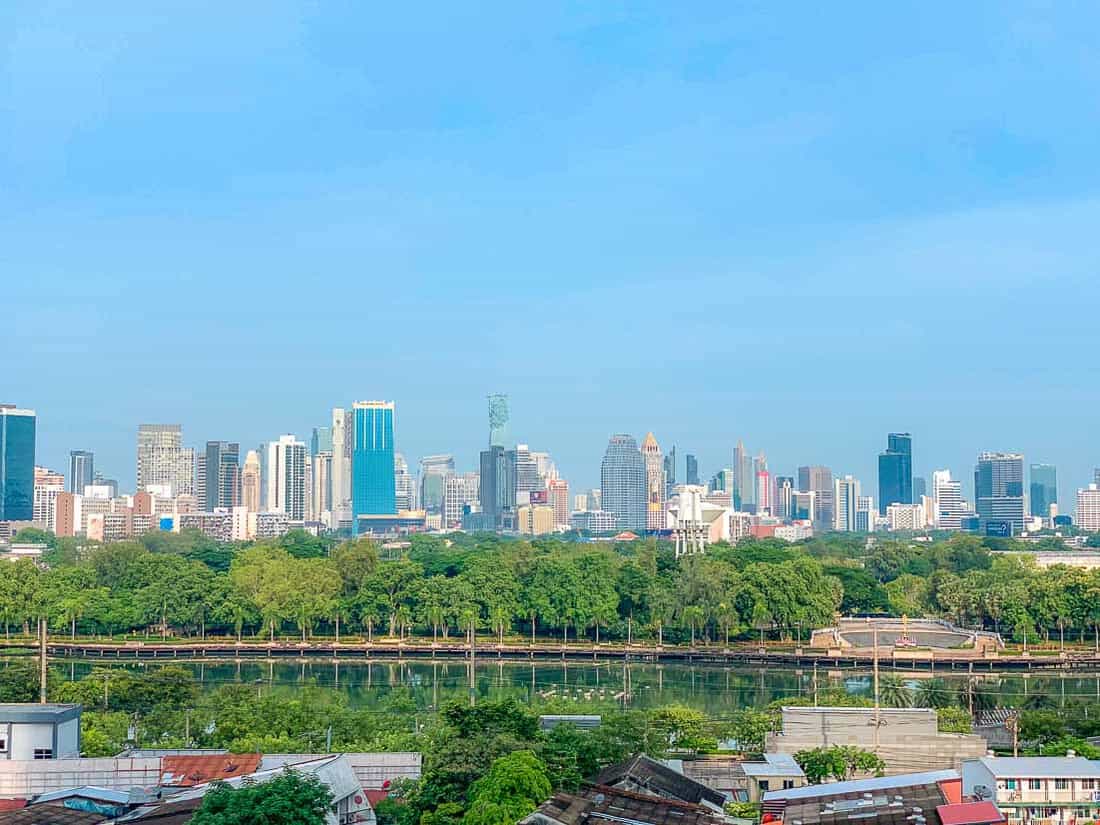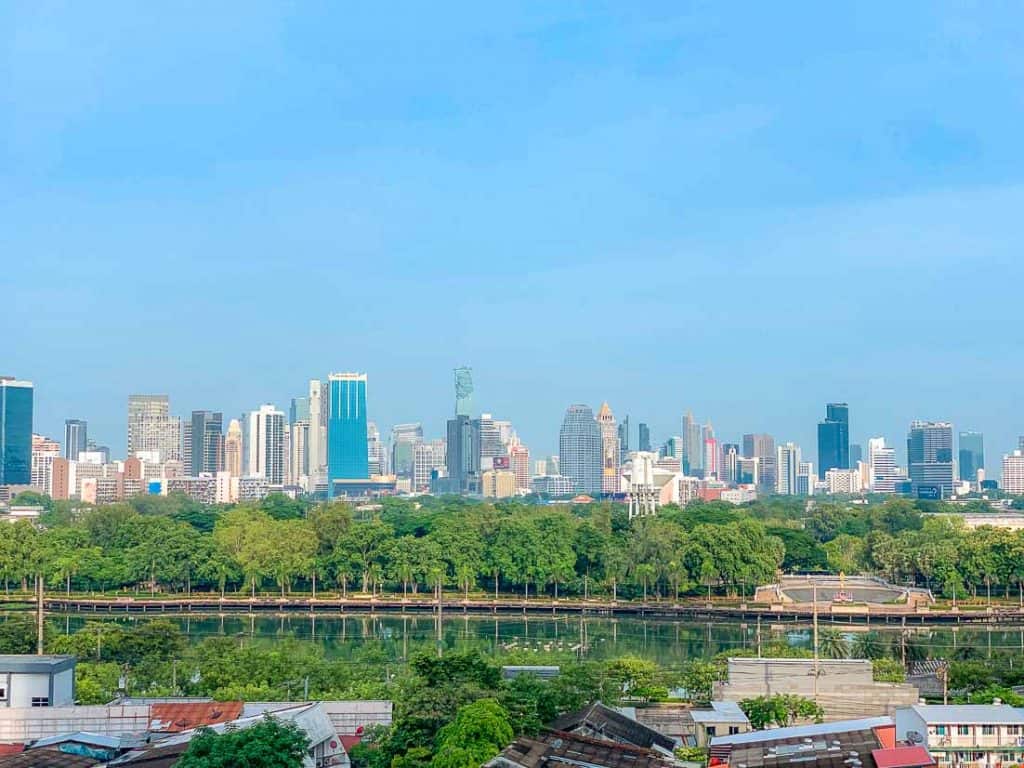 The Shama Hotel is in the Sukhumvit area, which is well known for its modern high rises, trendy shopping centres and stylish cafes and restaurants. Unfortunately, this area doesn't have too many traditional Bangkok sites; however, with its proximity to the Skytrain and MRT, it's super easy to get around.
Both the Asoke Skytrain station and the MRT Sukhumvit Station is a 10-15-minute walk from the hotel. Although if you don't feel like walking there, no problem because the hotel staff are only too happy to drive you in their tuk-tuk. From either the Skytrain or MRT you can easily get to a range of Bangkok attractions.
The massive and popular Terminal 21 shopping mall is also located right by the Skytrain Station, so perfect for families that like to shop. Along the same street as the hotel, there are plenty of cafes, restaurants, supermarkets and street vendors for food.
Right next to the hotel is a Lawson convenience store, which is like a 7/11 so has plenty of snacks, drinks or other items you might have left at home like your toothbrush. There are also two massage places right outside the hotel – I can vouch for the one on the right – I had a lovely foot massage there.
If the kids need to burn off some energy, you can also head to Benjakitti Park and Lake, which is a 5-minute walk from the hotel. Here you can walk around the lake, rent bikes or paddle boats or play in the playground.
Room Options
The rooms are, in my view, where this hotel really shines for families. The Shama Hotel has 429 rooms, which are all super spacious and fully self-contained.
Depending on the size of your family, you have the option of a studio or a one, two or three-bedroom apartment. All units have a fully-equipped kitchen, living and dining area, flat-screen TV with DVD player, WIFI and a bathroom with a bathtub.
Here is a brief overview of the amenities in each room type:
Studio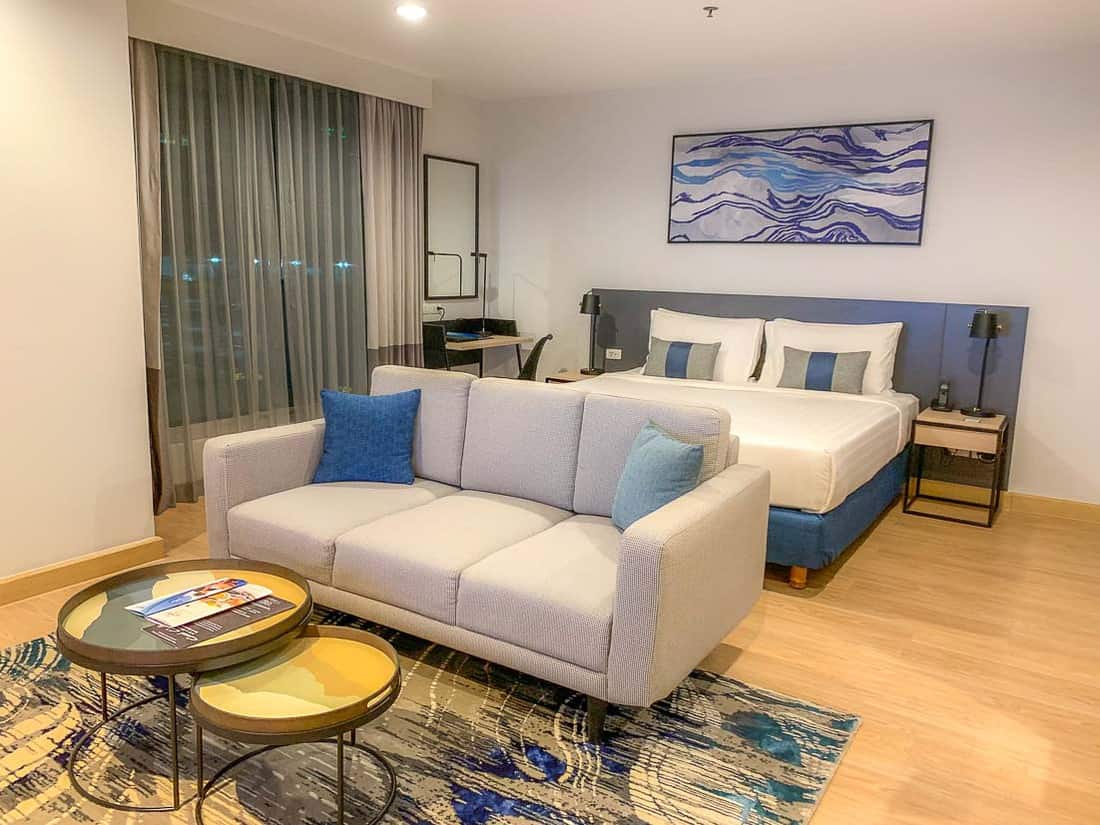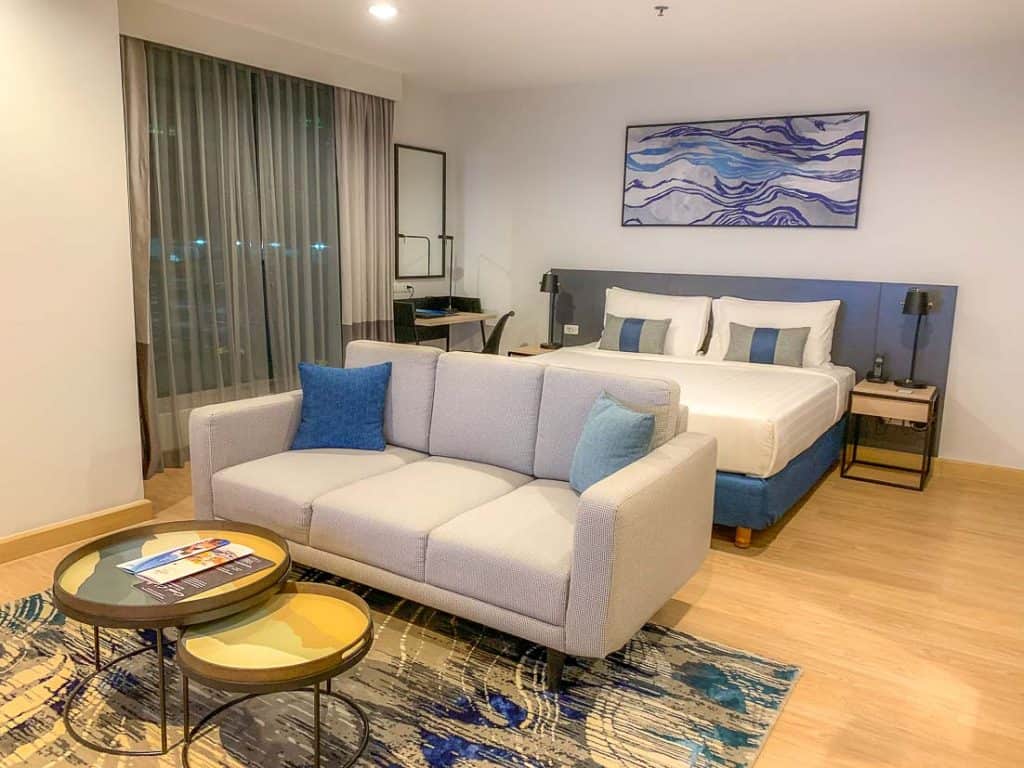 This is the room type I stayed in, and the first thing that I noticed about this room was just how spacious it was for a studio room.
These rooms have a massive entry which leads into the living room. The living room has a sofa, coffee table and TV. Behind the living room are a king bed, desk and balcony. In my room, the balcony looked out over the hotel swimming pool and the Benjakitti Park and Lake.
The studio rooms also have a small dining table with two seats and a kitchen. The kitchen has a full-size fridge, microwave, stovetop, appliances, crockery, plates and glasses etc. Right off the kitchen is a large bathroom, and families with young children will appreciate having a bathtub too.
The room also had a washer/dryer combo and ironing facilities.
A studio room can accommodate two adults and one child.
Apartments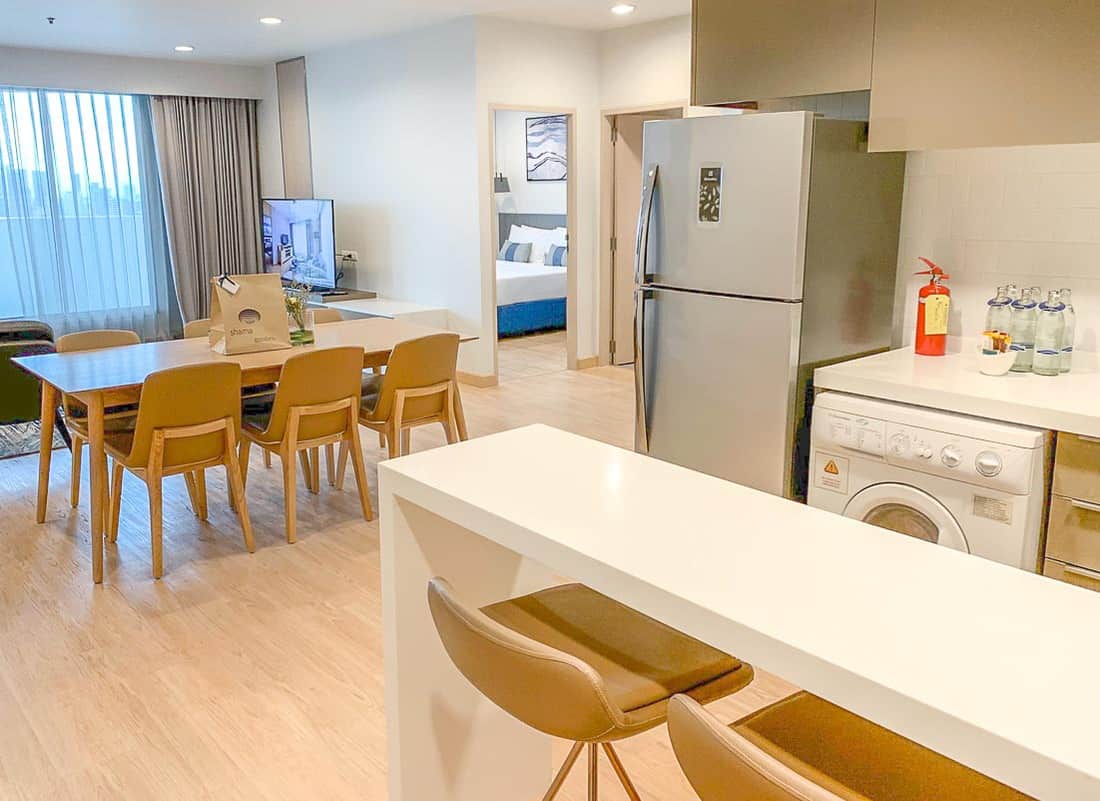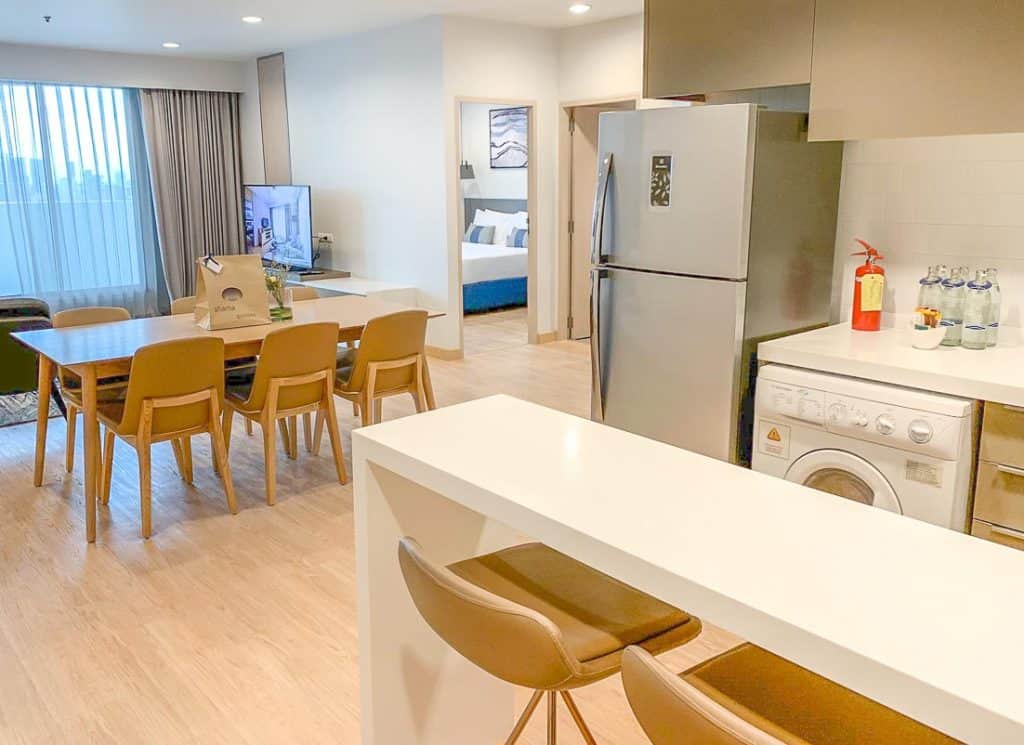 For larger families, the 1, 2- and 3-bedroom apartments would be perfect. Even though I stayed in a studio room, I did go and check all these different sized apartments.
These apartments pretty much had the same facilities as the studio rooms. One thing I did notice that the studios didn't have was an oven as well as the stovetop. The main bedrooms in the apartments had a TV in them as well as in the living room. Also, the two-bedroom apartments had an additional ensuite toilet to the main bedroom, and the main bedroom in the three-bedroom apartments had a full ensuite bathroom.
One-bedroom apartments can accommodate two adults and one child; two-bedroom apartments can accommodate a family of 5, and the three-bedroom apartments can accommodate a family up to 7 people.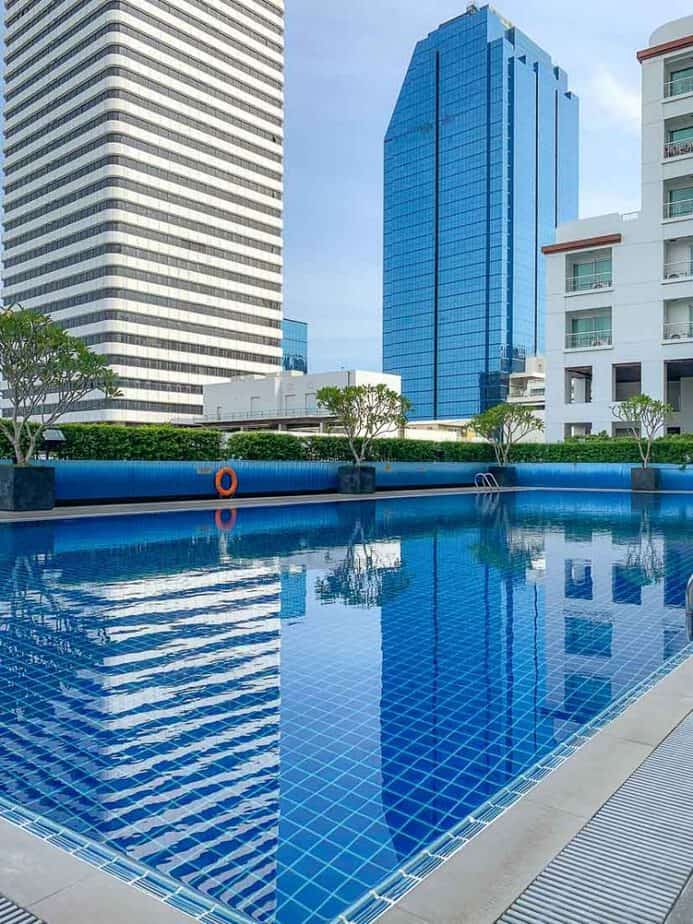 Hotel Facilities
Families will love the massive swimming pool. There's plenty of sun lounges around the pool and nice big day beds which are perfect for Mum and Dad to rest on while supervising the kids in the pool.
For those who like to remain active while away (which is not me LOL) there is a great looking gym – looks just like a real gym – not that I frequent gyms too often!
Dining Options
For the Aussies, you might be surprised to know that the hotel has a Coffee Club. This is where I had breakfast each morning, which was delicious – make sure you try the Coconut Pancakes – AMAZING! The Coffee Club is open daily from 6 am to 10 pm. If you're wanting to venture out to eat – there are plenty of great places around Bangkok for breakfast.
There is also another restaurant there called the Cool Chilli Restaurant which is open from 6 am for a buffet breakfast until 10.30pm. However, I understand from speaking to the staff there that this restaurant may be closing. I didn't eat here anyway so I can't comment on what it's like.
There is also room service available too.
Other Reviews
I thoroughly enjoyed my stay at the Shama Hotel and would highly recommend it for families who want spacious self-contained accommodation in Bangkok.
But don't my word for it, the Shama Hotel is one of the highest-rated hotels in Bangkok as can be seen on TripAdvisor with 86% of people rating it as excellent or very good. Click here to read more reviews on TripAdvisor.
Pricing
For a hotel of this standard with modern spacious and self-contained accommodation, I was completely surprised at the price. Rooms start at $114 per night.
Verdict
My stay at the Shama Lakeview Asoke Hotel felt like an absolute luxury for me. The rooms were just massive and super modern.
If you're a family, particularly a big family, and looking for self-contained accommodation where you can prepare some of your meals, as well as let the kids have their own space, I can't recommend the Shama highly enough.
Affiliate advertising is used throughout this site. These affiliate ads allow me to earn a small commission on any bookings you may make, but they do not incur any extra cost to you.
Please note that I was a guest of the Shama Lakeview Asoke Hotel, however as always all opinions expressed in this review are entirely my own.