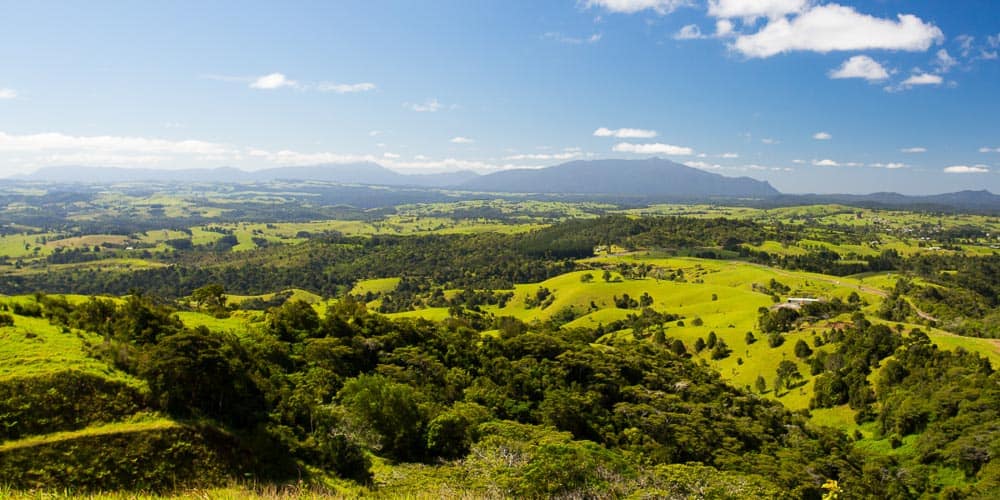 In Far North Queensland, Cairns tends to get all the credit for being a great family friendly holiday destination. Many families overlook the beauty of the Atherton Tablelands and I think they are making a huge mistake! With its sprawling green hills, winding roads and idyllic swimming spots, there's plenty of things to do in Atherton Tablelands. In fact a self-drive Atherton Tablelands tour is the perfect family day out.
So, if you're fed up of the busy city and you are wondering what to do around Cairns, read on for the best things to do in the Atherton Tablelands.
Thanks to Sophie from Baby, Toddler and Kids for this guest post on the best things to do – Atherton Tablelands.
Top Things to do – Atherton Tablelands
Mamu Rainforest Walkway
If you have kids with a lot of energy to burn, the Mamu Rainforest Walkway should be top of your list of Atherton Tablelands attractions. There are plenty of walks through around the forest floor with great informational audio recordings along the way. Let the kids marvel at the great variety of plant life whilst they hunt for small animals amongst the trees.
Once they have finished exploring the forest floor, there are some great treetop walkways allowing for a better view of the rainforest canopy. Then, if they are feeling up to it, climb the observation deck for some amazing views across the tablelands.
Curtain Fig Tree
A quick, and quite awe inspiring, stop off that should not be missed is the giant curtain fig tree. A short boardwalk from the car park through the rainforest allows you to get a 360 degree view of the magnificent tree.
The tree is a few metres across, at its widest part, and the curtain vines fall an impressive 15 metres. The great informational displays exactly how this natural wonder occurs and it was a very interesting stop on our road trip around the tablelands.
Emerald Creek Ice Creamery
One of our favourite spots to stop for ice cream on the way home is the Emerald Creek Ice Creamery. It also happens to be close to some fantastic coffee plantations and roasterys. So whilst the kids enjoy an ice-cream, stop off and grab yourself some famous Mareeba coffee beans to take home.
Atherton Tablelands Waterfalls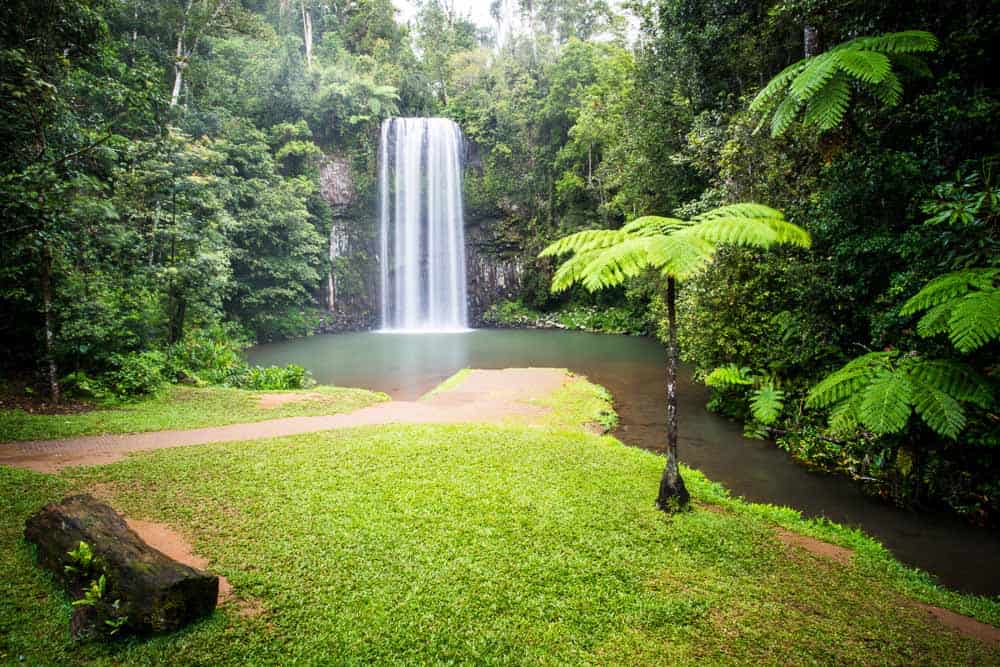 The most popular and well known Atherton Tablelands things to do is explore the waterfalls circuit. There are numerous magnificent waterfalls, Atherton Tablelands offers, some great for swimming and others with great boardwalks and viewing platforms.
Millaa Millaa Falls is the most famous Atherton Tablelands waterfalls on the circuit and rightly so. It is a stunning, single drop waterfall with a beautiful shallow pool at the bottom perfect for children of all ages. These particular falls were featured in a popular herbal essences television advert and some of you may even recognise them from the Peter Andre music video "mysterious girl".
Another great option in terms of Atherton waterfalls, if you are looking to do some paddling with the kids, is Ellinjaa Falls where you can take a short walkway down to the pools at the bottom. These waterfalls are particularly beautiful as the waterfalls cascade down over lava columns, making for a unique look.
Do not miss out on Zillie Falls either which has a great viewing platform, rainforest walk and bbq area to enjoy the scenery.
Whilst you can easily visit the waterfalls yourself by hiring a car, if you prefer join a guided waterfall tour – click here for more information.
Gallo Dairyland
When it comes to what to do in Atherton Tablelands, for kids and adults alike, a visit to Gallo Dairyland must be up there. Take the kids to the milking sheds so they can see a real working dairy and watch the cows being milked. Then let them stroll through the mini farm animal petting enclosures. This is a great choice if you really want your kids to appreciate the food they eat and effort the farmers and producers put into getting food to the table.
Once you have explored all there is outside, head indoors to the factory. There is a great viewing room, where you can watch how the delicious Gallo cheeses are made, as well as a window giving you a peek into the chocolate room! After working up an appetite, sample some of the delicious cheese and chocolate available in the café and treat yourself to some lunch.
Shaylee Strawberry Farm (Strawberry picking)
The Tablelands is overflowing with incredible, fresh produce. If you are looking for Atherton Tablelands activities during the month of September then you are in for a treat. Make sure to stop by the strawberry farm and let the kids wander the fields to pick their own punnet of strawberries. A lovely way to enjoy the fresh air and, again, get kids to appreciate where their food comes from.
Lake Eacham
One of the best things about having the tablelands so close to Cairns? Croc free swimming holes! Lake Eacham is one of our favourite spots to swim in Atherton Tablelands and it also happens to be completely picturesque.
Lake Eacham is an extinct volcanic crater filled with crystal clear water and, like most places on the tablelands, it is surrounded by lush tropical rainforests. It is over 60 metres deep at the deepest point but there is a great pontoon and the calm waters make it perfect for kids. The bbq facilities and open spaces make it the perfect spot for a family picnic.
Platypus Park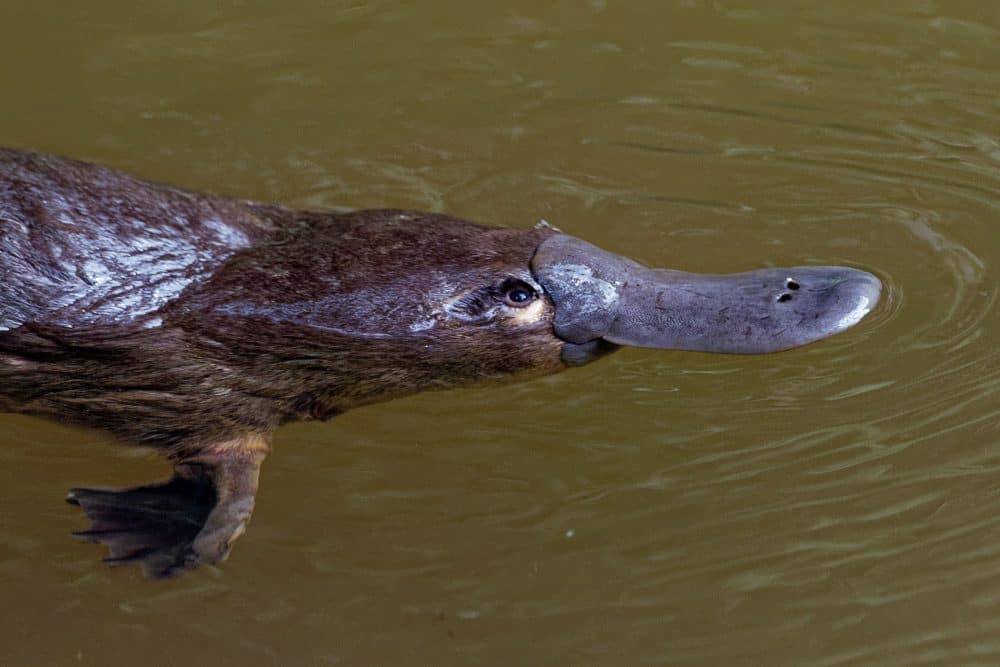 A great place to get out the car and stretch your legs, the kids will love roaming around and trying to spot the illusive platypus swimming in the lake. It is a great opportunity to see platypus in their natural environment and any young, nature loving child will have a wonderful time.
Crystal Caves
A unique attraction by anyone's standards, the crystal caves are an example of one man's obsession to travel the world collecting an impressive array of gems, crystals and fossils. Consisting of over 300m2 of caves and grottos, the kids will love exploring with the provided headlamps and torches. It's the perfect attraction for kids because of the fact touching the displays is allowed and even encouraged at times. After exploring, there is even the opportunity for the kids to crack their own geode and be the first people to ever see the gems inside!
Paronella Park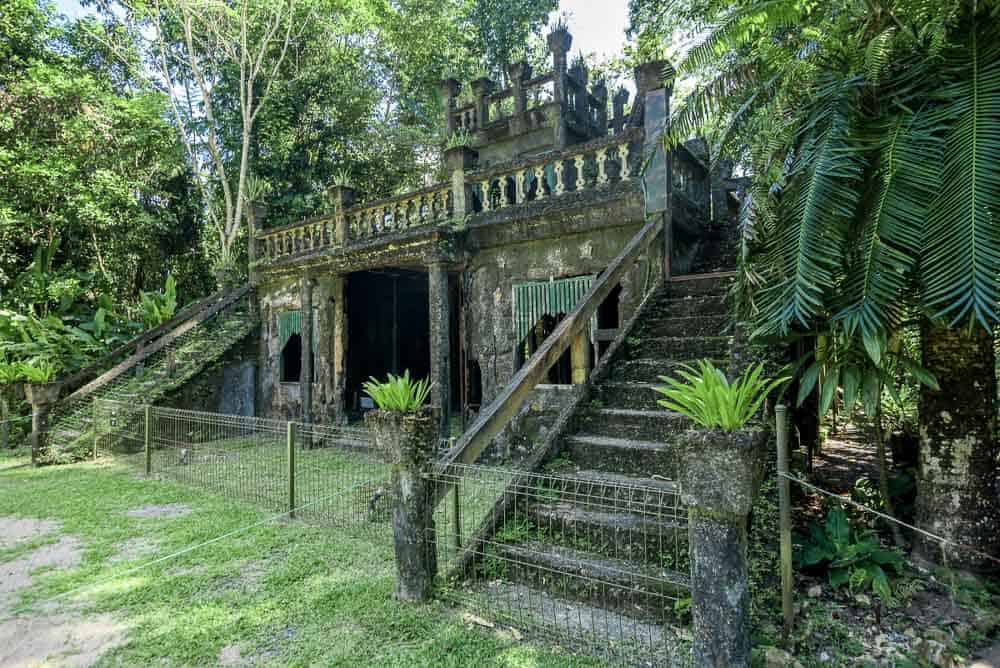 Technically just outside the tablelands area, but well worth the visit, Paronella Park is not just a beautiful spectacle but also has a wonderful story behind it. In essence, Paronella Park is the story of one man's dream becoming reality. Jose Paronella dreamed of building a castle in the beautiful area next to Mena Creek Falls and he, and his family, spent their lives making this a reality.
Explore the grounds, ruins and walkways at your leisure and let the kids marvel at the feeling of being in an ancient castle. I would definitely advise waiting for one of the evening tours, when the ruins are lit up with spotlights. There is also a great caravan park, shop and café on site.
Click here to order your tickets online.
How to Get Around
The only way to get around Atherton Tablelands is by jumping in the car and taking a drive. There is so much to see and do that driving around and exploring is sure to uncover some hidden gems. Everything is extremely well sign posted and the locals are incredibly friendly so you won't struggle to find what you're looking for.
If your main focus is to experience the waterfalls circuit and swim in some fresh water lakes, I would definitely advise taking a guided tour with one of the many operators based in Cairns. They know all the best spots for swimming and manage to hit most of the main attractions in one day.
If you are heading to Far North Queensland, here are a few other articles which you may be interested in:
Where to Stay: Accommodation Atherton Tablelands
There are plenty of options when it comes to accommodation in Atherton Tablelands with countless wonderful motels and lodges dotted all over the Atherton Tablelands. Most of them are set in beautiful surroundings with wonderful facilities like onsite restaurants and swimming pools.
If you're really looking for the authentic tablelands experience though, the best thing to do is camp at one of the many great campsites on offer. The choices are endless, from cheap and cheerful with basic facilities to places like Malanda Falls Caravan Park, which includes forest walks and a petting zoo.
Click here for a full list of places to stay in the Atherton Tablelands.
Please note that this post contains affiliate links, which means that should make any bookings using my links, I may be paid a small commission at no extra cost to you. This allows me to provide this information free of charge – thank you for supporting our website.