If you're looking for somewhere to take the kids on the weekend, then I highly recommend Lake Moogerah. Located in the Scenic Rim around 1.5 hours drive south west of Brisbane or just over an hour if you're in Ipswich, Lake Moogerah is just stunning, surrounded by the spectacular Moogerah Peaks and is the ideal spot for a family picnic.
Whether you're planning a day trip to Lake Moogerah or even considering staying for the weekend, then this article will provide you with everything you need to know.
If you'd like more inspiration about things to do in Queensland, join our Travel in Queensland FB Group.
Things to do at Lake Moogerah
There is a wide range of activities for you to do at Lake Moogerah which I've briefly summarised below.
Have a Picnic at Lake Moogerah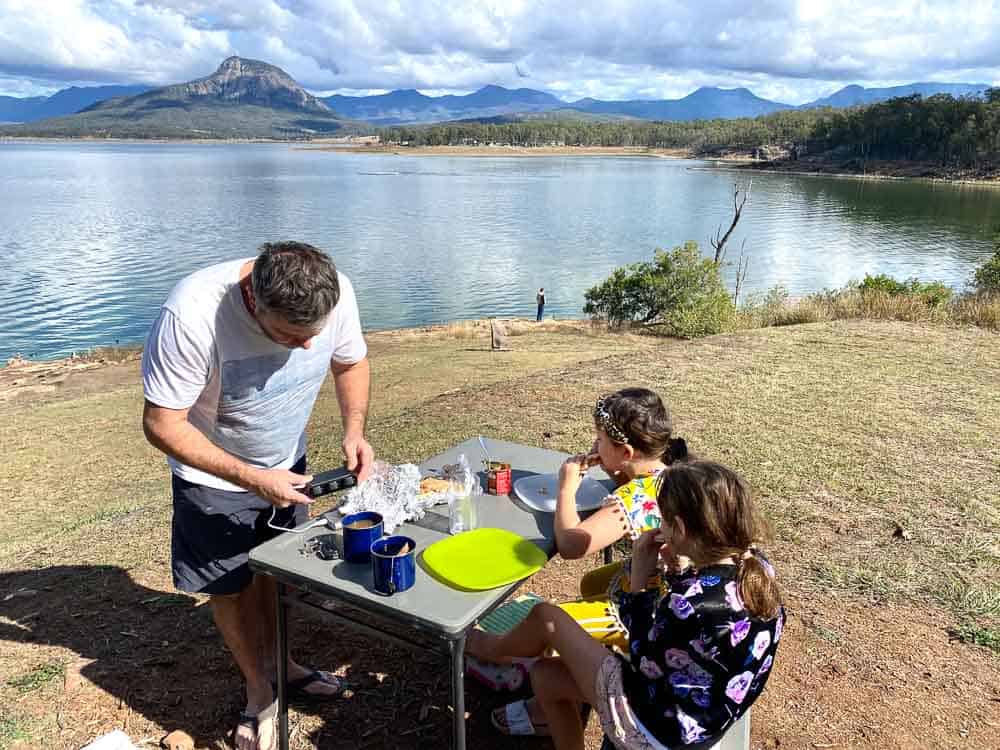 Perhaps the best thing to do at Lake Moogerah is to have a picnic or even a BBQ with the family. There is a range of picnic facilities around (see the section below for more detail) for families to use and numerous great grassy spots where you can and admire the absolutely stunning views across the lake and the surrounding mountains.
The main picnic area is at Fred Haigh Park, but there are also picnic areas at Reynolds Creek and Lake Moogerah Caravan Park (see more information below).
Please note that if you want to bring your dog, you can only do so at Fred Haigh Park and they must remain on the lead at all times.
Walk Across the Dam Wall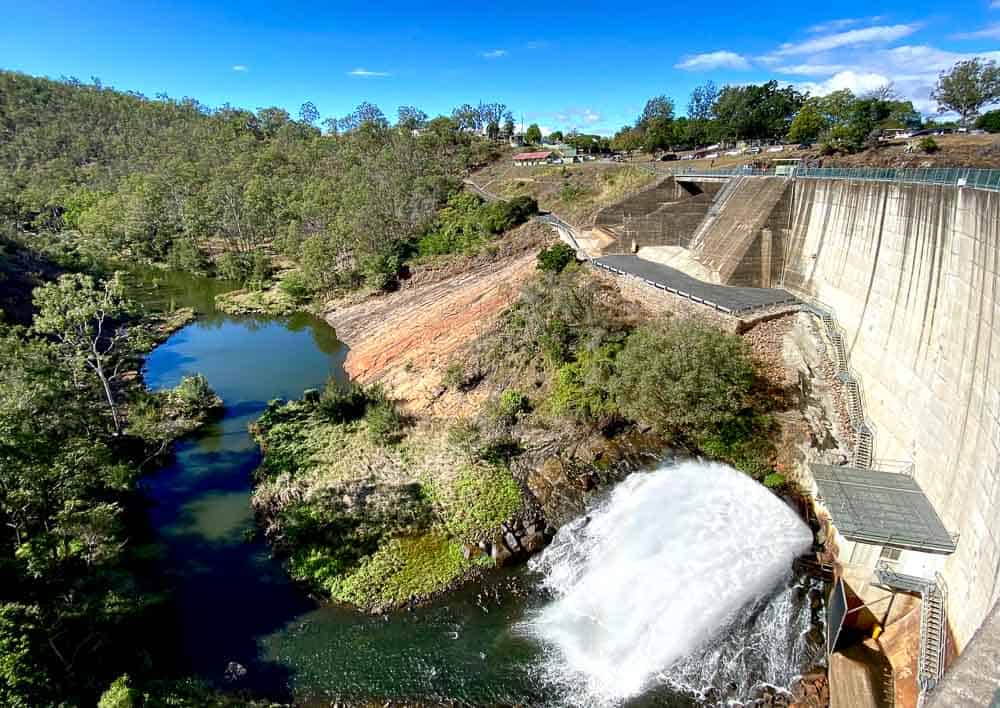 Make sure while you're at the lake, you take the short walk across the Dam Wall. The dam wall is 219 metres long and 38 metres high and provides an excellent spot for enjoying those gorgeous views across the lake. It's also pretty cool watching the water gush out from the dam into the creek on the other side.
The small creek that the water gushes into is Reynolds Creek. Reynolds Creek sits in a gorge between Mt Edwards and Little Mt Edwards and is another gorgeous little area well worth exploring.
Bushwalking at Lake Moogerah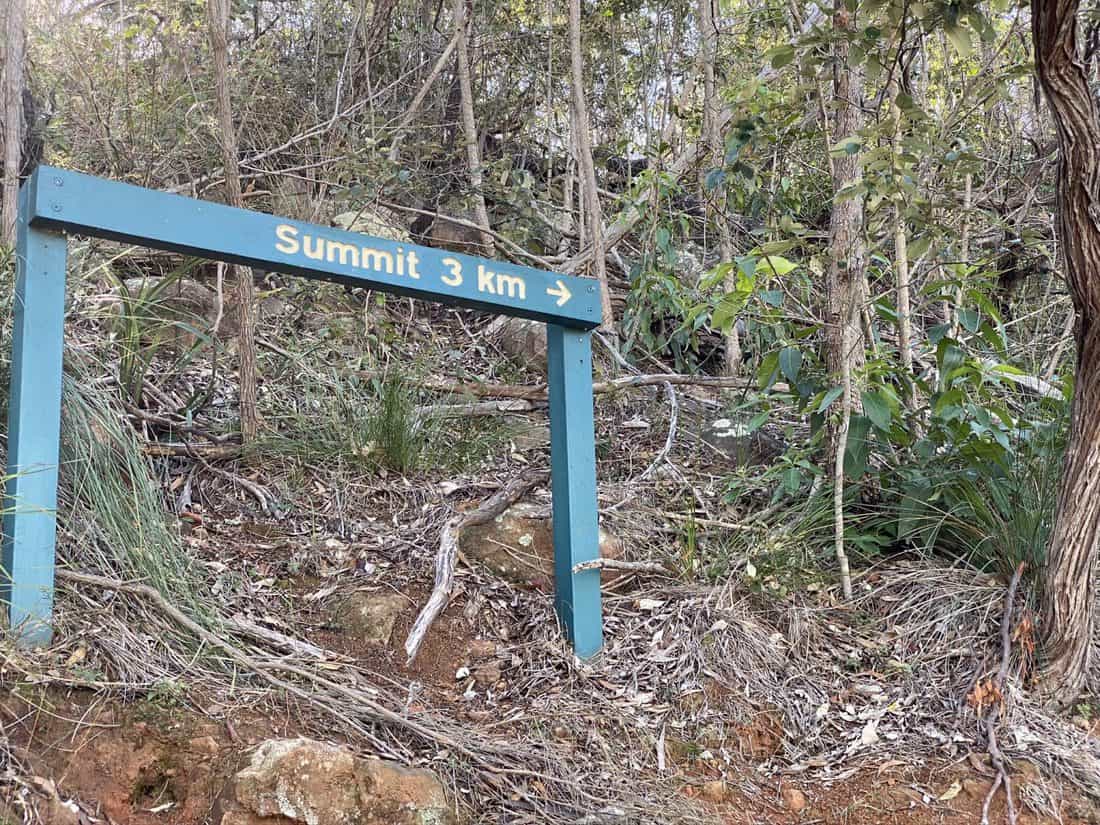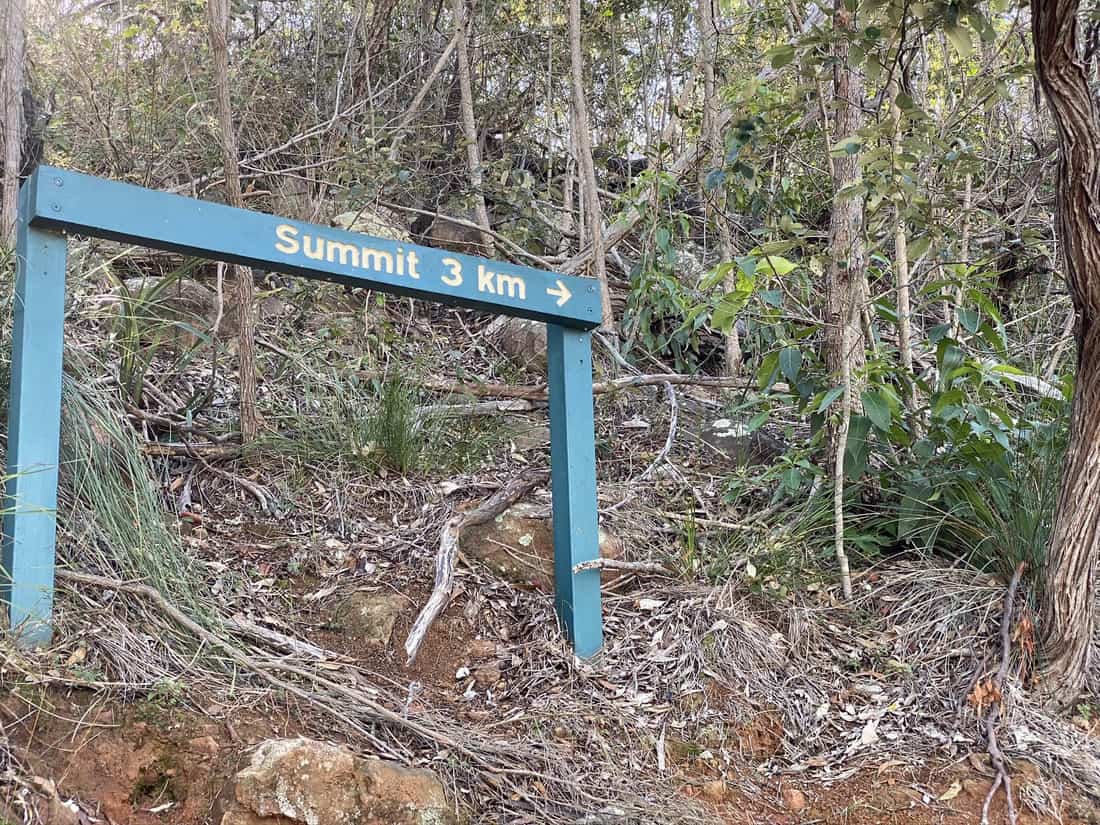 If you're feeling energetic, be sure to bring your good walking shoes and walk to the top of Mt Edwards in the Moogerah Peaks National Park. It's 3km to the top and the entrance to the track is right across the dam wall. The walk up is relatively steep and its recommended you allow round 2-3 for the return walk.
Watersports at Lake Moogerah
Watersports is another popular activity at Lake Moogerah. Whether you're into kayaking, water skiing, jet skiing or SUPing Lake Moogerah is the perfect place for it.
There are two public boat ramps which are in AG Muller Park and can be accessed from the Lake Moogerah Caravan Park. You cannot launch any boats or kayaks from Fred Haigh Park.
Fishing at Lake Moogerah
If you enjoy fishing, then how about casting a line at Lake Moogerah. I'm not a fisherman myself but I understand this is a great place to fish for Australian Bass, silver and golden perch, mary river cod, eels, freshwater catfish, as well as bony bream and shrimp.
You will need a fishing permit to fish at Lake Moogerah. Visit daf.qld.gov.au to purchase a permit or for a list of outlets that sell permits.
Swimming at Lake Moogerah
If you want to go swimming at Lake Moogerah you can, but only from the designated swimming area which is located in AG Muller Park and accessed from the Lake Moogerah Caravan Park.
Just be aware of the blue-green algae that can be in the lake. It is advised that you don't swim the lake when the blue-green algae levels are high as it can harm your health.
Lake Moogerah Camping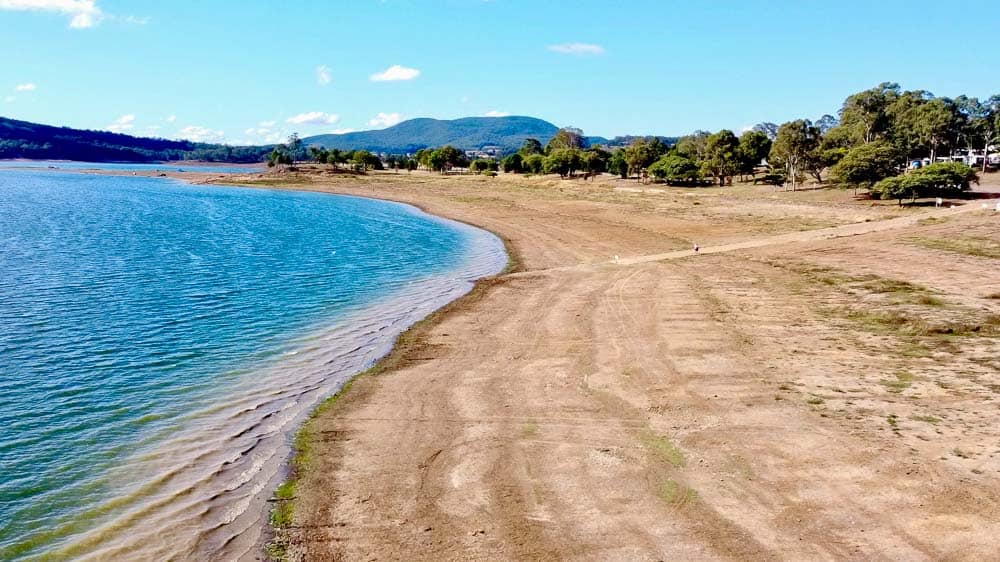 If you want to stay at Lake Moogerah for a night or two, there are several private campgrounds in the area including Lake Moogerah Caravan Park, Yarramlong Camping, Camp Moogerah and Lady on the Lake. Find out more about camping at Lake Moogerah here.
Have Lunch at The Dam Cafe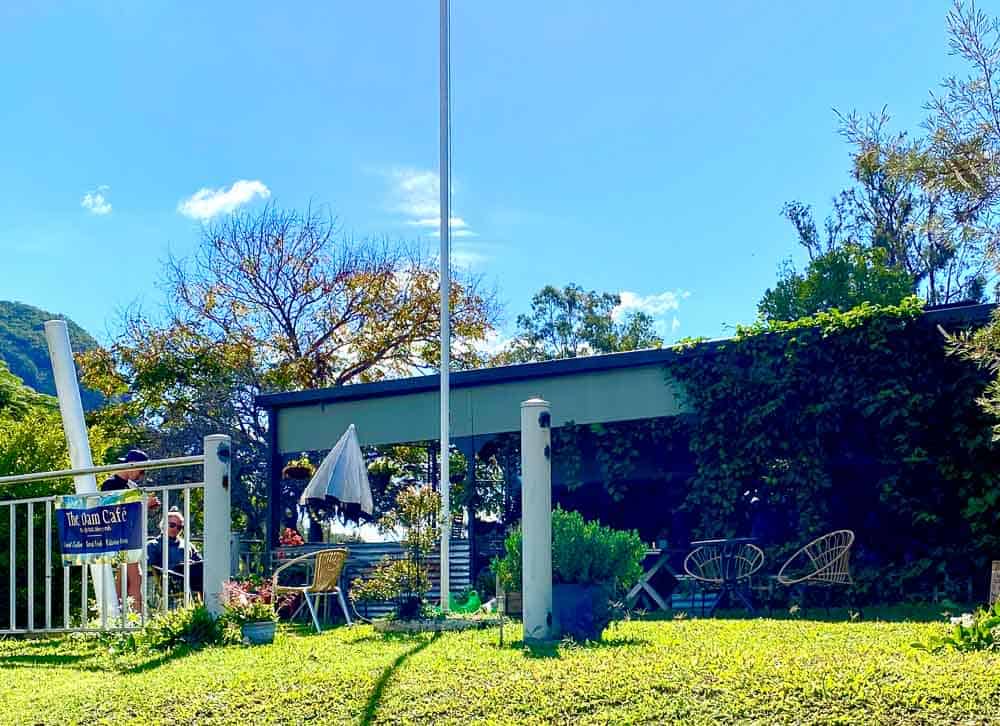 If you don't have time to pack a picnic, then don't worry because The Dam Cafe located at Fred Haigh Park sells a range of light meals, drinks and coffee.
Picnic Facilities at Lake Moogerah
There are three different areas where families can picnic at Lake Moogerah, the main area is Haigh Park, but there is also Reynolds Creek and the day use area at Lake Moogerah Caravan Park which is directly opposite (across the lake) Haigh Park. Keep reading for more information about each area.
Fred Haigh Park
Fred Haigh Park is the main picnic area and has some great amenities for families. There are numerous picnic tables, BBQs and spacious grassy areas perfect for a picnic rug. No matter where you sit, you'll enjoy impressive views across the lake and out to the surrounding mountains.
Fred Haigh Park also has a few different toilet blocks and a small playground for the kids.
Reynolds Creek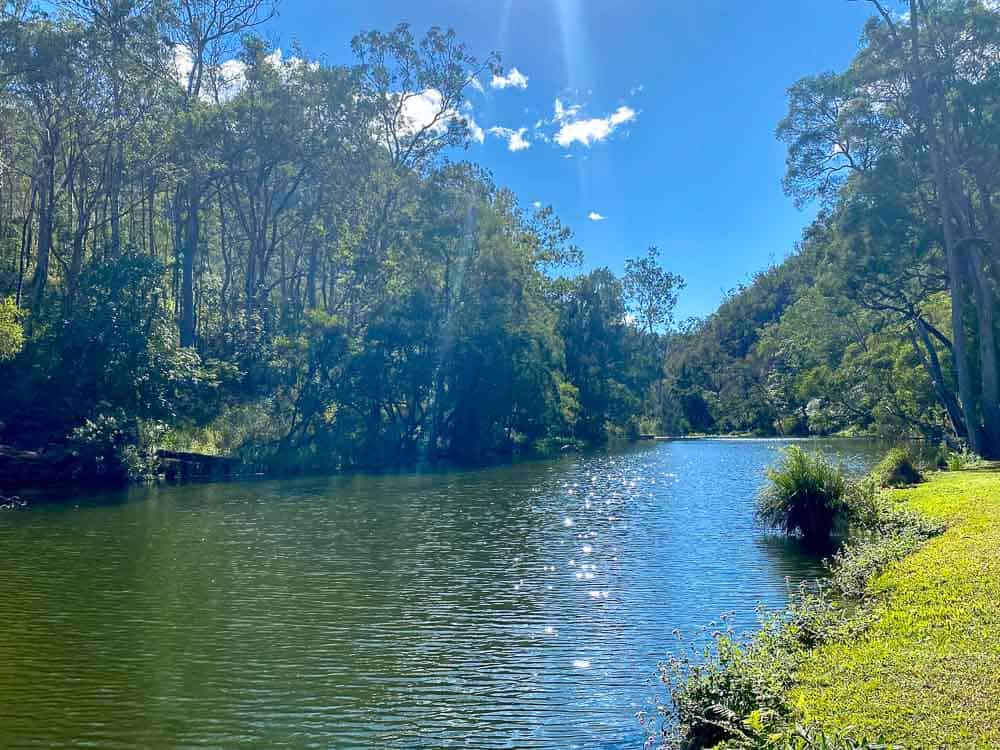 Just sort of behind Haigh Park you'll find a tranquil little park hidden away from it all. The picnic area runs parallel to the creek and is a popular spot for fishing.
While much smaller than Haigh Park, Reynolds Creek still has a range of facilities such as picnic tables and toilets. Note that there are no BBQs here so you'll need to bring your own.
Lake Moogerah Caravan Park Day Use Area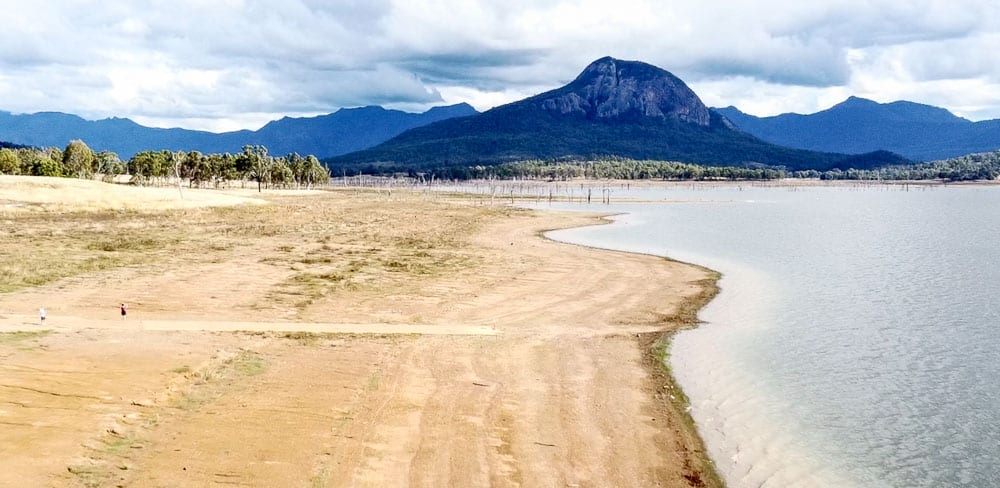 If you'd like to enjoy any watersports while you're at Lake Moogerah, then you are best to head on over to the day area within the Lake Moogerah Caravan Park. This is the only area from which you can launch any sort of boating equipment (including kayaks). This is also where you will find the designated swimming area.
Within the day use area, there are several picnic tables and toilets, but no BBQ facilities so bring your own.
Click here for a map of the site.
Where to Stay at Lake Moogerah
While Lake Moogerah is perfect for a day trip a weekend would be even better! Luckily there are a few different places to stay in the area including campgrounds, cabins and private houses.
Click here for more information about where to stay at Lake Moogerah.
Tips for Visiting Lake Moogerah
When the weather is good, the area can get really busy so arrive early for parking and the best spots.

While Haigh Park does have BBQ facilities, to avoid delays, it might be best to bring your own.

Please ensure all rubbish is placed in the bins provided or taken home with you.

Opening hours are 5.30 am to 6.30 pm September to April and 6 am to 5.30 pm for the rest of the year.
Click here for tips on even more things to do around Lake Moogerah.
___________________________________________________________________________________
Hopefully you found this article on visiting Lake Moogerah helpful. If you're after some more ideas on day trips from Brisbane, click here – otherwise, you can find all our Brisbane content here.