Are you visiting Castle Combe as part of your family trip to England?  Then you'll want to read this guide on all the best things to do in Castle Combe with kids!
When you visit Castle Combe, you'll soon understand why this fairytale-like village is part of the Cotswold Area of Outstanding Natural Beauty.  Considered one of the most picturesque villages in the Cotswolds, Castle Combe is a must for families touring the area.
Given its name, you'd be forgiven for thinking that one of the Castle Combe things to do is to visit a castle.  And while a 12th century castle once stood here, it's long been demolished.  However, there are still things to do Castle Combe offers to make it well worth a visit – even if it's just for a few hours.
The most popular thing to do in Castle Combe is simply wandering its streets.  Did you know that not a single new house has been built in the village since the 1600s!  This makes it a popular filming location for various TV shows and movies – including Downtown Abbey.
Whether your Castle Combe visit is short or you spend the day, this guide will help you make the most of your trip.  The guide covers what to do in Castle Combe with kids, as well as things to do near Castle Combe – in the surrounding area.  
This guide will also provide tips on getting from London to Castle Combe and suggestions for family friendly accommodation in Castle Combe.
This post may contain compensated links. Please refer to my disclaimer here for more information.
Talk to other families about their tips on visiting Castle Combe and join our Thrifty Family Travel Facebook Group or be inspired on our Instagram Feed.
Castle Combe Things to do
Map
To help you plan your trip, check out the map below, which shows the location of all the Castle Combe attractions and places to visit near Castle Combe for families.
You can zoom in and out for a better view.
Best Things to do in Castle Combe
with Kids
Below we list the best things to do and things to see in Castle Combe for families. 
Please note that all prices mentioned were correct at the time of writing and are in local currency.  To check the rate in your currency, click here.
See the Bridge over River Bybrook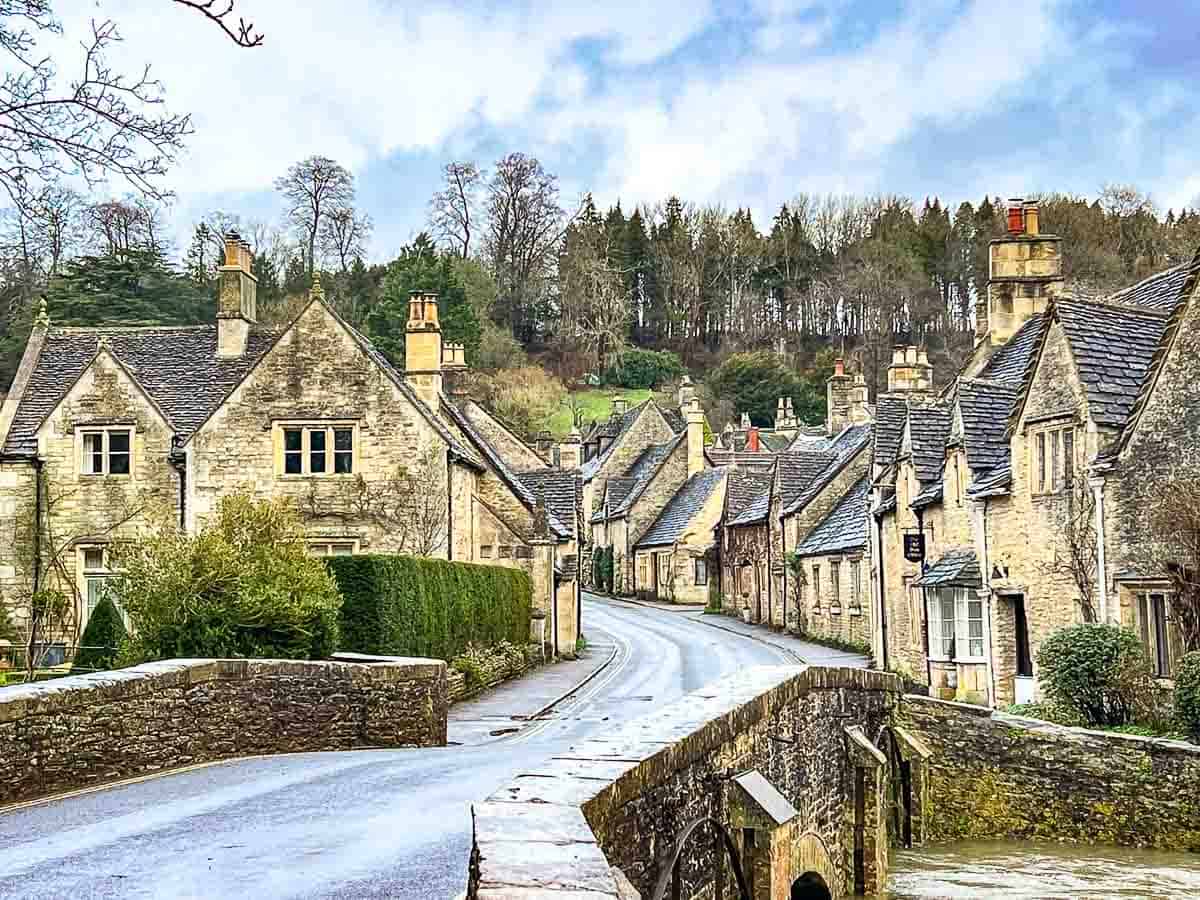 The 12 mile long River Bybrook was once home to 20 watermills, some of which dated back to Roman times. 
The picture perfect low bridge crossing the river is one of the most photographed spots in the village. Be careful of passing cars as there is no footpath over the bridge. You will need to get there early to get a people free photo.
St Andrews Church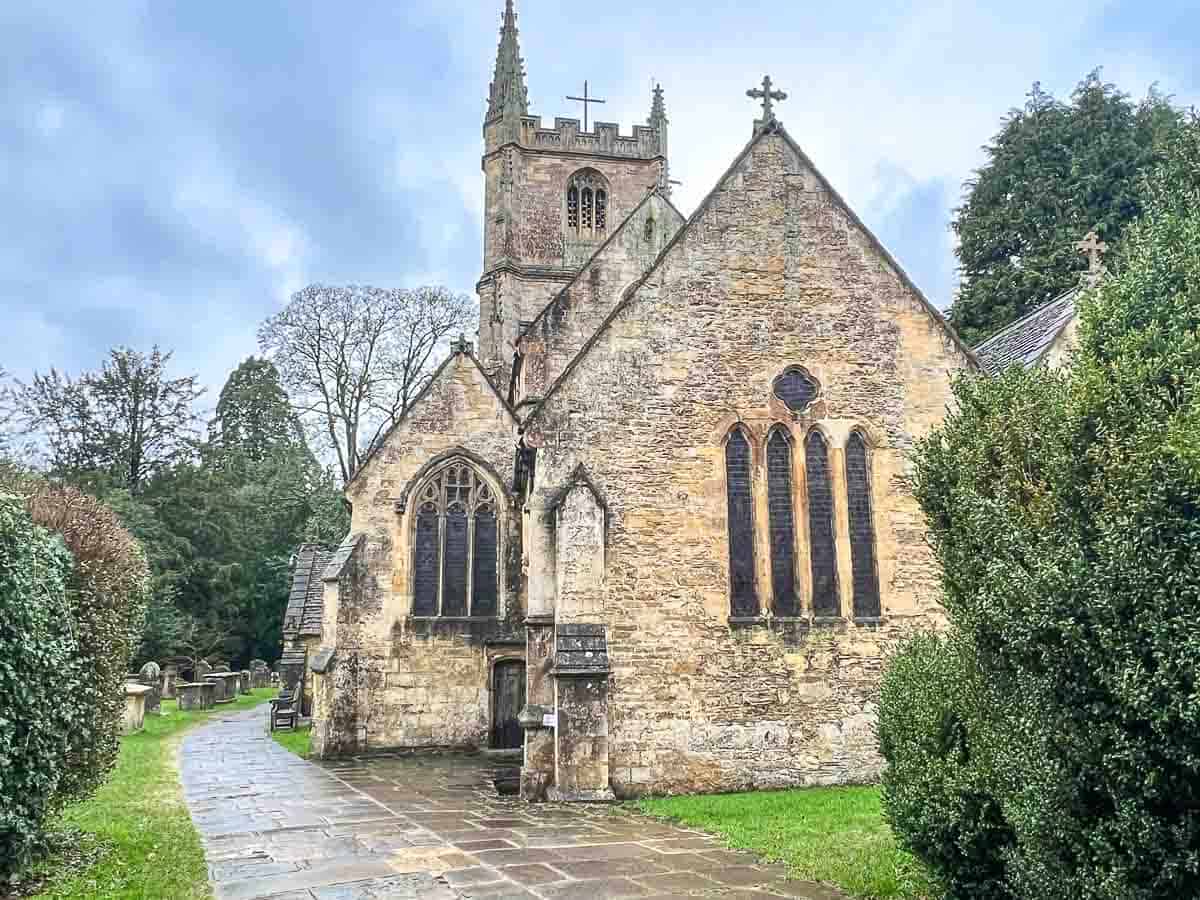 St. Andrews Church is a quintessential English country church that dates back to the 13th century. 
It features ornate vaulting and one of the oldest working clocks in England, an unusual faceless clock that dates back to mediaeval times. 
Scan the QR code at the church entrance to follow a digital guide and learn about the history and stories of this historic building. 
Medieval Market Cross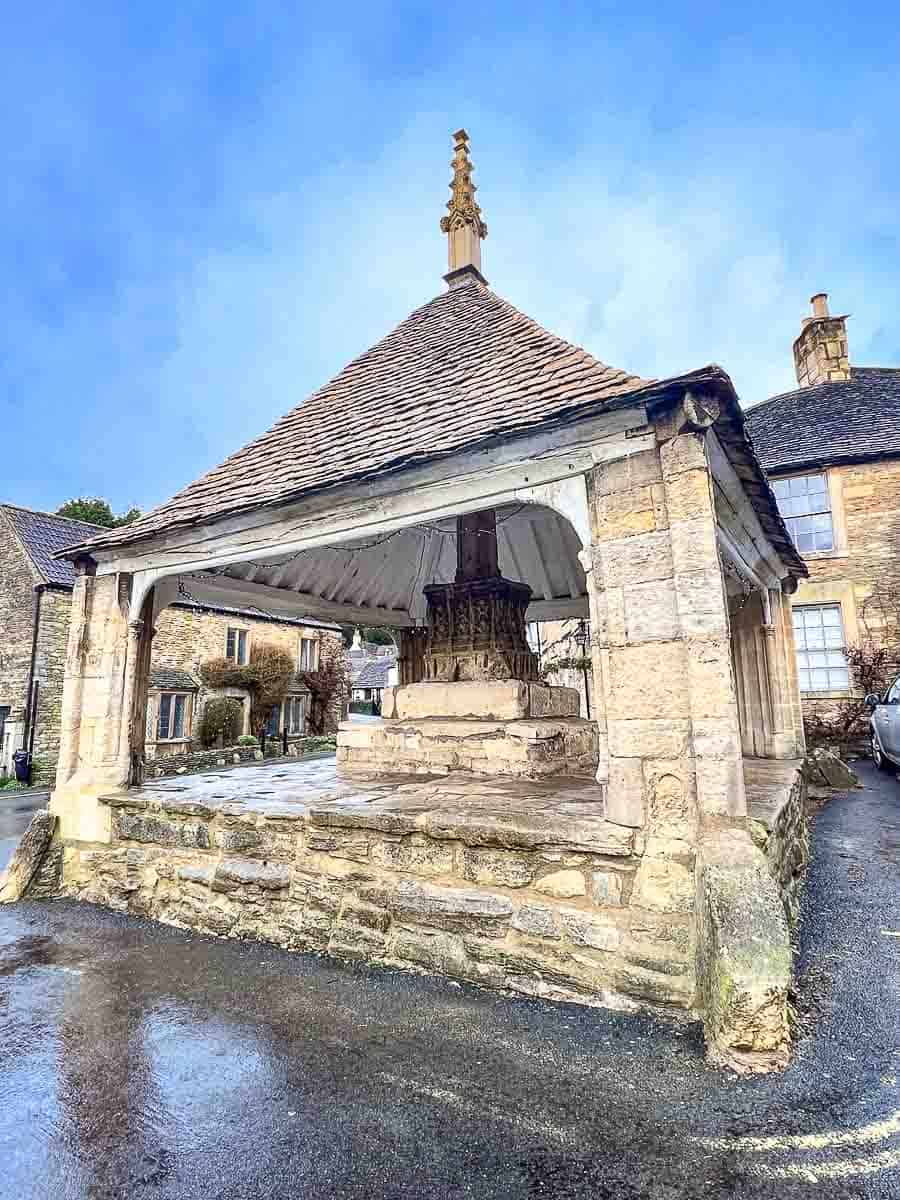 The 14th century Market Cross was erected when Castle Combe was granted a weekly market. The newly renovated cross is one of England's best preserved 'standing crosses'. 
It is easily located under a stone and tile square pyramid structure at the convergence of the Castle Combe's three roads. 
Dower House – Dr Dolittle's House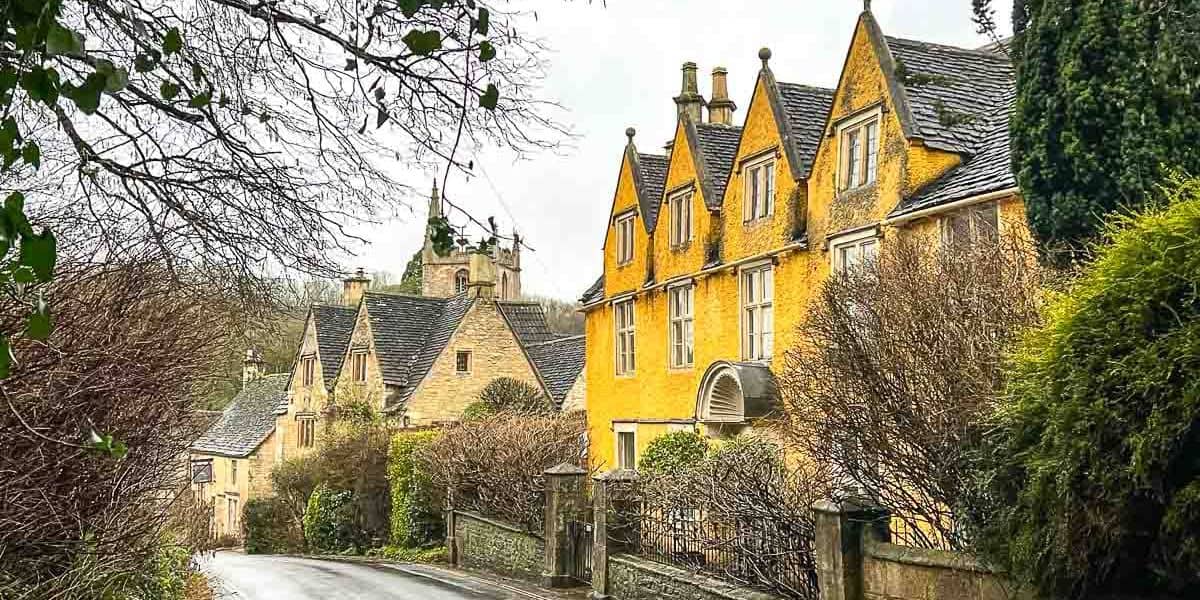 Dower House has an attractive yellow facade that dates back to the 17th century. This Grade II protected building is best known as the home of Dr Doolittle in the 1967 musical film. 
Unfortunately, the house is not open to the public, but it is still worth a look for its unusual architecture and a quick photo. 
Lunch at an old Pub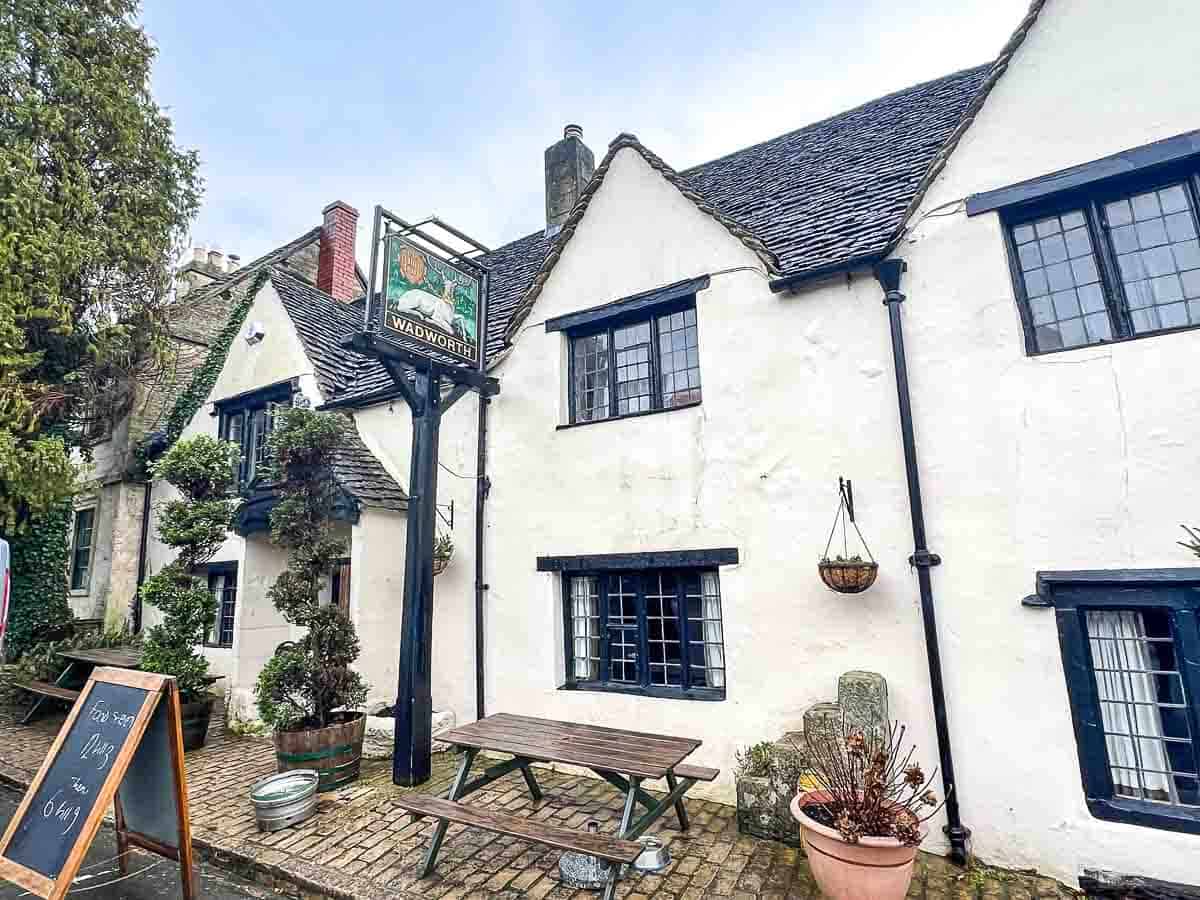 If you are listing Castle Combe places to visit, don't forget the humble British pub. As you would expect from a chocolate box village, Castle Combe's two pubs are traditional English country pubs. 
Both the 12th century Castle Inn and the White Hart welcome families. In addition, the Castle Inn has an award winning restaurant which serves lunch and dinner seven days a week. 
Best
Things to do near Castle Combe
with kids
While Castle Combe is good for a day trip or even half a day – you may want to combine your visit with some nearby attractions.  Below are some other things to do around Castle Combe.
Visit Bourton on the Water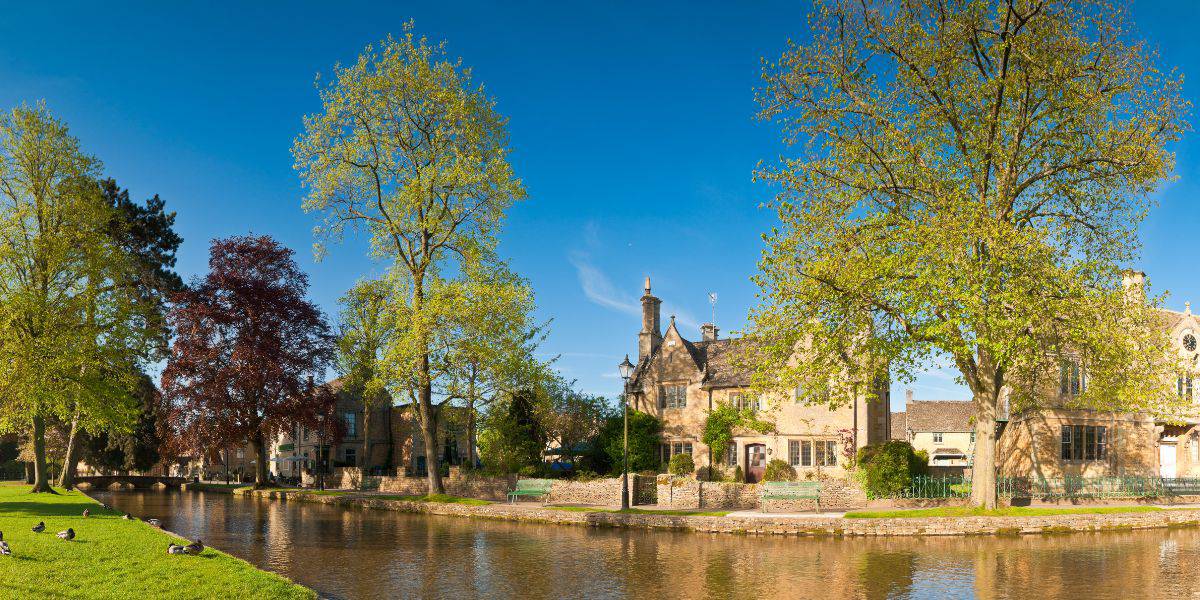 Bourton on the Water is one of the most popular villages in the Cotswolds.  It is a small village known for its beautiful setting, historic buildings, and picturesque river which runs through the village.  Situated just a short drive from Castle Combe, it is the perfect place for a day trip with the family.
Popular things to do for families include visiting the Cotswold Motor Museum, exploring the Model Village, visiting the Bird Wildlife Park, getting lost at the Dragonfly Maze and simply exploring the picturesque village.
Bourton on the Water is an hour's drive from Castle Combe, so you can make it a full day trip.
Click here for our detailed guide on things to do in Bourton on the Water.
Visit Cirencester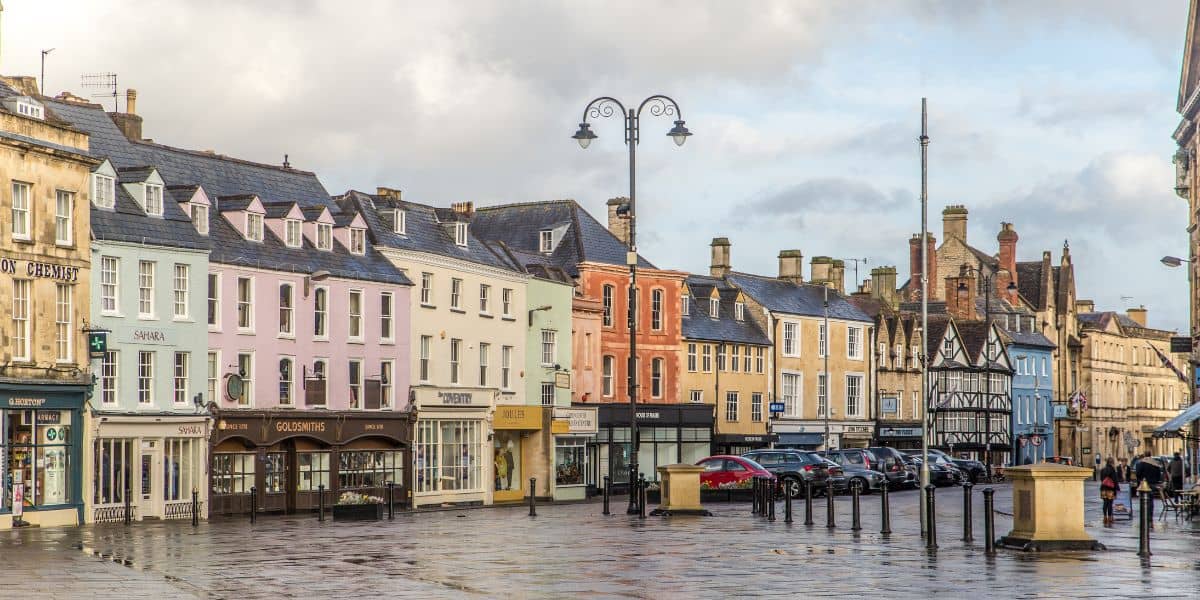 Cirencester is a 40 minute drive from Castle Combe, one of Cotswold's largest market towns.  It is a beautiful town with gorgeous stone buildings and links to medieval times and the Romans.
One of the best things to do in Cirencester is to visit the Corinium Museum, where the kids can learn more about the Roman ties.  The museum has a collection of artifacts and exhibits related to the history of the Cotswold region, including Roman and Iron Age objects.
Other worthwhile places to visit in Cirencester include visiting Chedworth Roman Villa – one of the most complete and well preserved Roman villas in Britain, Cirencester Park, which is home to a playground, lake and wildlife as well as simply strolling through the Market Place, seeing the historic buildings and exploring the various stores.
Click here for our detailed guide on things to do in Cirencester.
Visit Bibury
Bibury is a small village just outside Cirencester in the County of Gloucestershire. The village is considered one of the most beautiful in the Cotswold due to its row of 14th century postcard perfect cottages, famously known as Arlington Row.
While wandering around the picturesque town along the banks of the River Coln is one of the Bibury attractions in itself, other things to do Bibury offers include visiting the trout farm and enjoying a tasty lunch in an old pub, walking along the river and crossing an old footbridge.
Bibury is a 50 minute drive from Castle Combe, so you can it will be a full day trip with the kids. 
Click here for our detailed guide on things to do in Bibury.
Visit Bath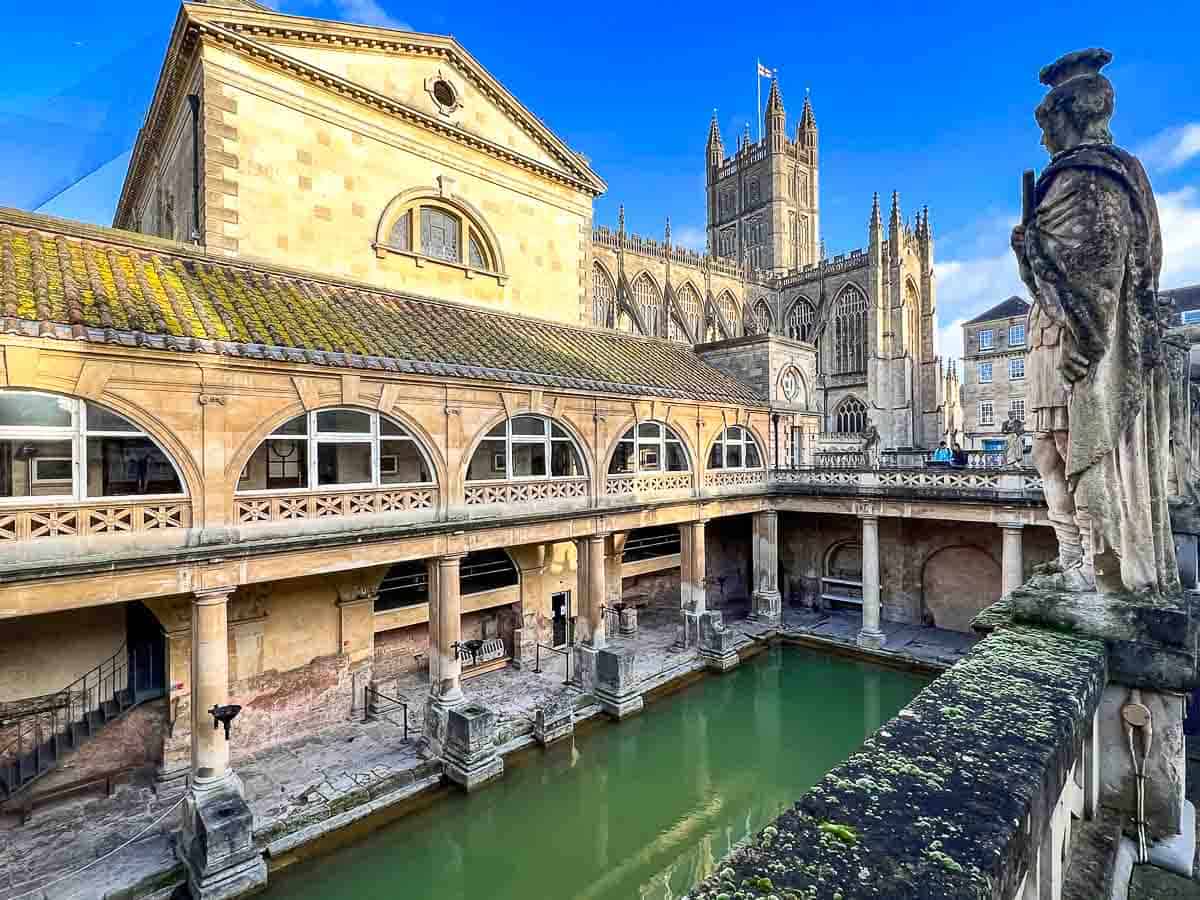 Just a 25 minute drive from Castle Combe is Bath.  Bath is in a valley in the Cotswolds surrounded by rolling hills and home to beautiful architecture, including several Georgian townhouses.  
Famous of course for its Romans Baths, other attractions include the Royal Crescent, the Bath Abbey, and the Museum of Bath Architecture. 
Other places worth visiting include the Jane Austen Centre, the Holburne Museum, and the Thermae Bath Spa.  Bath is also home to several excellent restaurants, pubs, and shops, making it a great place for food and shopping.
Click here for our detailed guide on things to do in Bath (coming soon)
How to get
from London to Castle Combe
If you are wondering how to get to Castle Combe from London with kids, there are two good options.
Driving takes just over 2 hours. The easiest route is to take the A4 out of central London to pick up the M4 motorway near Heathrow Airport. Follow the M4 until Exit 17 and join the A350. Then exit onto the B4039, which will bring you into Castle Combe. 
The next best option for visitors without a car is to travel by train. Unfortunately, there isn't a direct London to Castle Combe train.  You will need to catch a train from London Paddington Station to Chippenham, from where you can take the local bus to Castle Combe. 
London to Castle Combe by train takes just over 1 hour and the bus will take a further 25 minutes. 
Getting Around Castle Combe
Castle Combe is a small village, so the best and easiest way to get around is by foot.  You can walk the entire village length (without stops) in around 10 minutes. 
If you are driving and your accommodation doesn't have parking, there is a Pay and Display car park on the edge of the village on Dunns Lane. From the car park to the village centre, it is a 10 minute walk. 
For visitors without a car, there is a local bus service that you can use to travel to neighbouring villages. 
Best Family
Accommodation in Castle Combe
Looking for family friendly hotels in Castle Combe?  Unfortunately, there isn't much to choose from in town – there's not even many family friendly hotels near Castle Combe.  And like most villages in the Cotswold, there certainly aren't any cheap hotels in Castle Combe.
Nevertheless, if you have your heart set on staying close to Castle Combe, below, you'll find our three recommendations for the best places to stay in Castle Combe.  These accommodation Castle Combe options offer great value for money and are in good locations for sightseeing.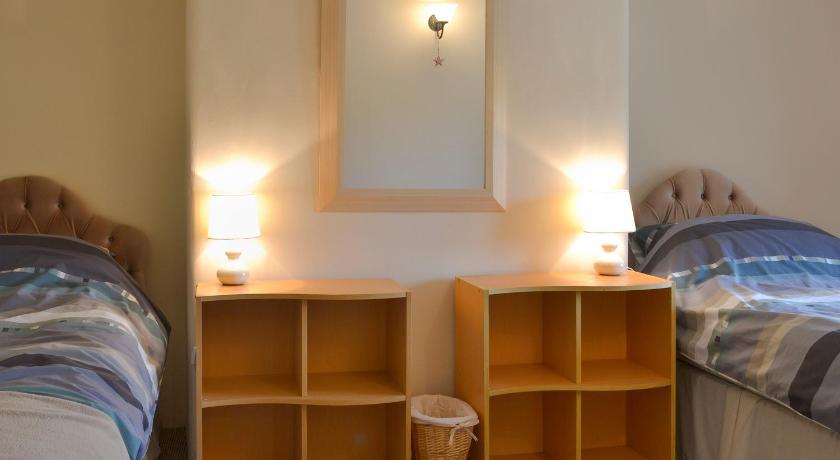 Gibb Cottages is a dog friendly 3 star Castle Combe holiday accommodation in a rural location.  Its a 20 minute walk or 3 minute drive to the centre of the village. 
It has two nicely decorated bedrooms which can sleep up to 4 people in 1 double and two single beds. It has one bathroom with a bath and shower and provides free parking, free WiFi and an enclosed rear garden. 
There is a separate living room with sofas, a tv and a fireplace, plus a large kitchen diner equipped with a full oven, microwave, dishwasher, washing machine, dryer and dining table. 
The house has a homely cottage feel and is a good base to explore the surrounding area. It is the best family friendly accommodation near Castle Combe. 
Click here for more information and to check the current price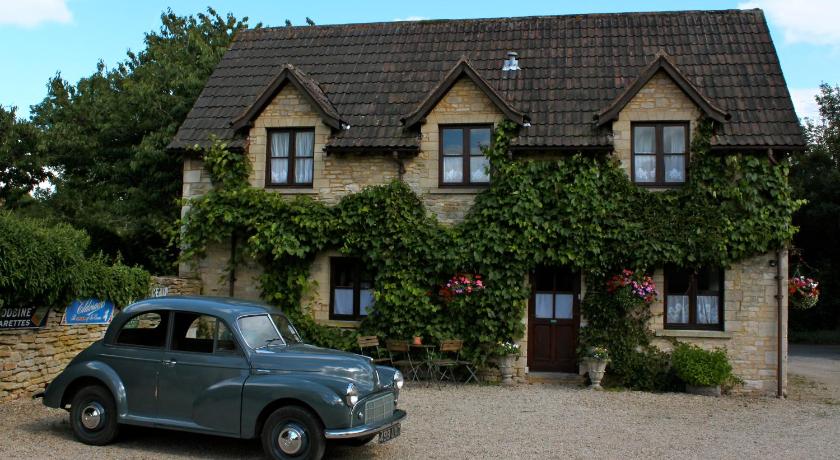 Fosse Farmhouse is a country style studio loft apartment in a tranquil rural location.
It can sleep up to 4 people in 1 double and two sofa beds. The open plan studio features a large kitchen diner with an oven, microwave, dishwasher, fridge, kettle and coffee machine. In addition, there is a dining table and a tv. 
The farmhouse offers free WiFi and parking and shares its pretty 2 acre garden and barbecue with other holiday cottages on site. It is within walking distance of 3 local pubs and is a 6 minute drive from Castle Combe.
Click here for more information and to check the current price
The 4 star Castle Inn country pub is in the heart of Castle Combe in the historic village marketplace. The Inn dates back to the 12th century and is packed with character. 
The individually styled ensuite bedrooms are generously sized and feature one double or two single beds, a desk, satellite tv and tea and coffee making facilities. 
Unfortunately, there are no family rooms so you may need to book two rooms. However, cots are free on request and an extra bed for children aged between 3 to 12 years can be added to a room for an additional charge. 
There is a restaurant and bar, a conservatory dining room and a large garden terrace.
Click here for more information and to check the current price.
___________________________________________________________________________
Hopefully you found this guide to things to do in Castle Combe helpful. Other great guides which you may also find helpful include things to do in Bath with kids (coming soon), things to do in London with kids or the best London hotels for families (coming soon).