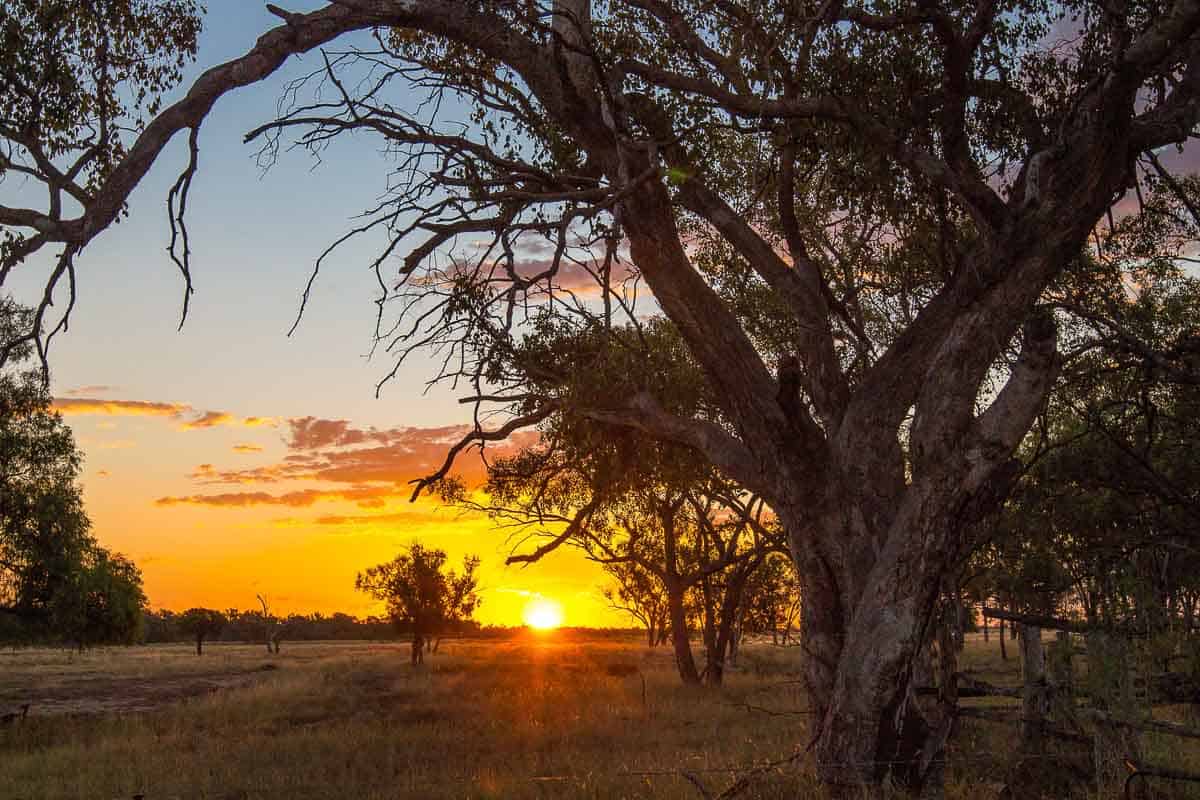 Located in the heart of Queensland's central west, Tambo is the oldest town in the Central West and is the perfect place for a quick stop for those families on route to see the dinosaurs in Queensland. From Brisbane, it's a full day drive, making it a great spot to pull in for the night.
While there's not an endless number of things to do in Tambo – QLD, there are a few things worth checking out before moving on to your next stop. Of course, most families will want to stop in to see the Tambo Teddies, but other interesting sites include the Heritage Precinct, where you can hear stories from the past, watch Ben's Chicken Races at the Royal Carrangarra Hotel or take a walk along the Barcoo River.
If you're planning a stopover in Tambo, then this guide will be super helpful. In this guide, I'll cover everything you need to know in terms of what to do in Tambo, as well as some suggestions for family friendly Tambo accommodation.
Main Image Credit – Tourism and Events Queensland
Planning a trip to Queensland? Have any questions? Join our Queensland Travel Planning Facebook group here now! It's the perfect place to ask any questions and to be inspired!
This post may contain compensated links. Please refer to my disclaimer here for more information.
Things to do in Tambo, QLD
This section includes all the interesting things to do in Tambo, Queensland. Which of these things you do will entirely depend on how long you have in town and your family's interests.
Whatever you decide to do, to help plan your trip, I've included the below map which shows where all the attractions are. Zoom in and out for a closer look.
Please note that the opening hours and prices quoted below were correct at the time of publishing.
Tambo Visitor Centre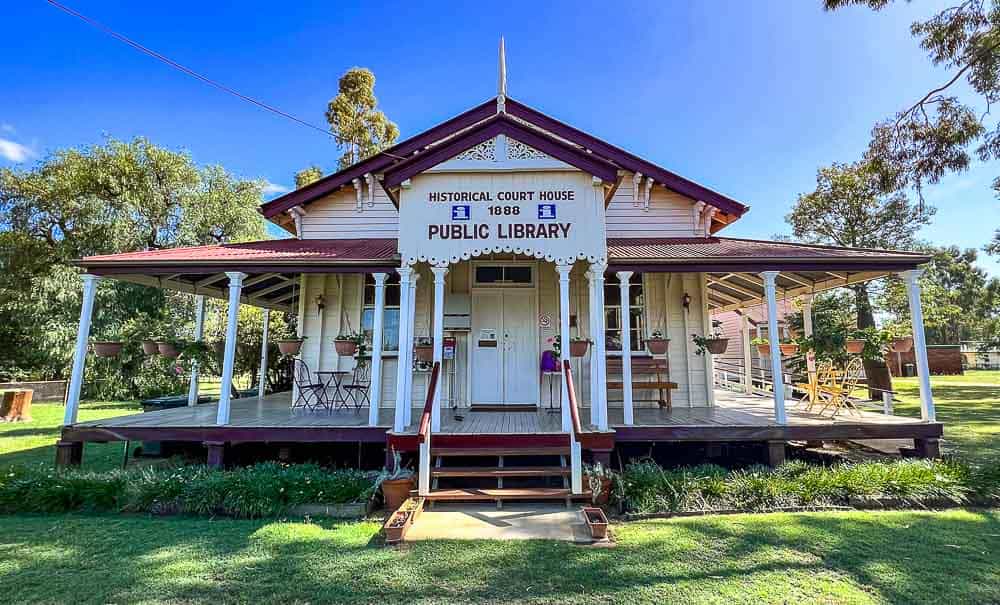 Your first stop in town should be the Visitor Centre located in the heritage listed Historical Courthouse. Built in 1888, this is one of the oldest buildings in town. Unfortunately, opening hours are fairly restricted. We were in town on the weekend and we soon learned nothing much is open in Tambo on the weekend. However, brochures can still be picked up from the verandah and you're welcome to walk around the gorgeous old building.
Location: 9 Arthur Street, Tambo
Opening Hours: Weekdays
Tambo Teddies
Workshop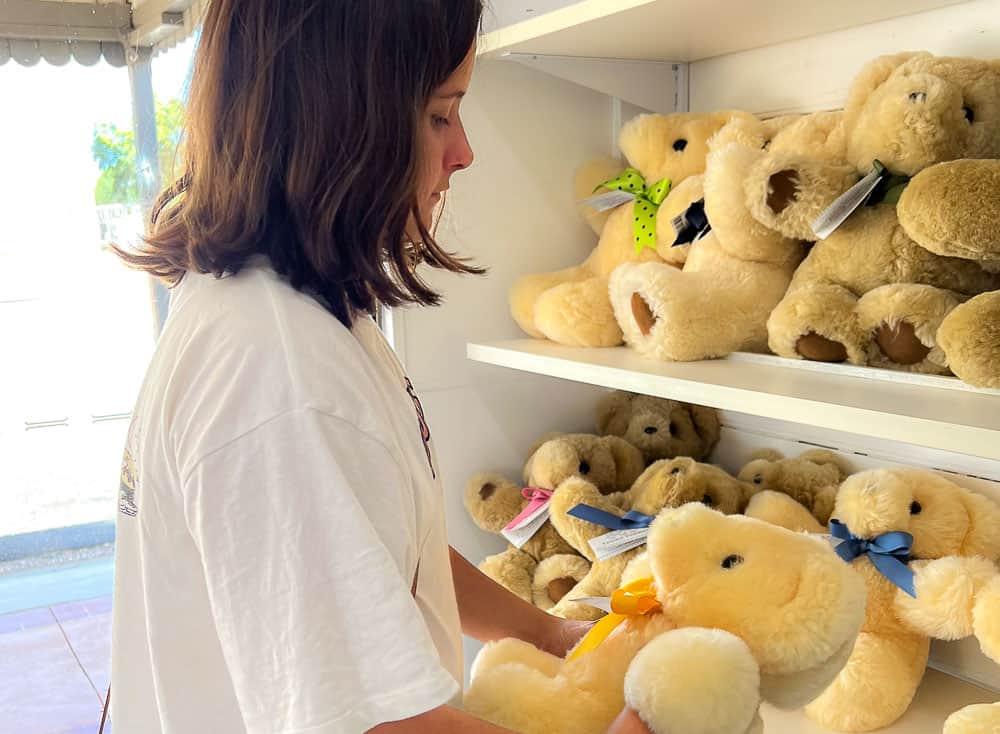 Of course, the most famous attraction in Tambo is none other than the Tambo Teddies Workshop. Here, you'll see pure wool teddies being made on site by the locals and maybe even buy one as a souvenir. Although a word of warning, they don't come cheap – with most teddies well over $100. We did manage to pick up a small teddy for $40 though.
The locals came up with the idea of Tambo Teddies in 1992 when the wool prices crashed and the area was in the middle of a drought. It was thought making and selling gorgeous teddy bears would create employment for the locals and encourage tourists to stop in town. These days, so sought after are the teddies that the Queensland government has gifted not one but two Tambo teddies to royalty. The first one was for little Prince George in 2014 and then Prince Harry and Meghan when they visited in 2018.
Don't forget to take photos of the kids with the teddies crossing sign.
Location: 17 Arthur Street, Tambo
Opening Hours: 9 am to 5 pm Weekdays | 9 am to 12 pm Saturdays | 10 am to 1 pm Sundays
Tambo Heritage Precinct – Post and Telegraph Museum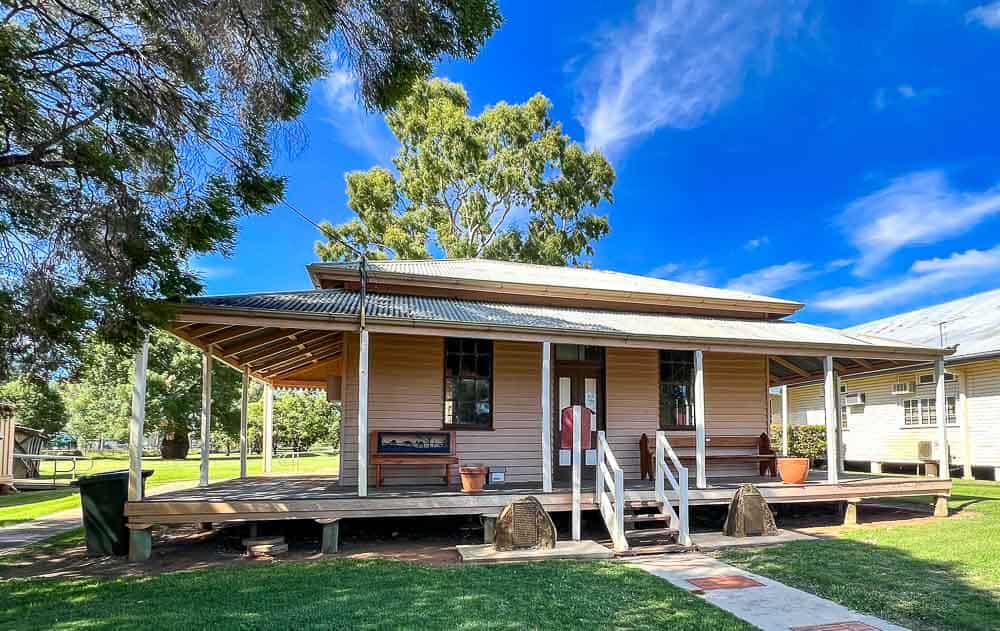 Head to the Tambo Heritage Precinct to learn more about Tambo's history. Originally the town's Post and Telegraph offices, these buildings played an important role in the early telegraph system, which linked the north of Australia to the south. In 1904 the buildings were relocated to their current location and now display a range of items displaying Tambo's history.
There are some great interactive displays here that the entire family will enjoy. You can sit in a squatter's chair while listening to locals tell stories about the town's goats, the telephone exchange, Qantas's only plane crash and an old picture theatre. There are also items on display from the old Post and Telegraph, including a Morse code display where you can see this old form of communication in operation before having a go yourself.
Location: 12 Arthur Street, Tambo
Opening Hours: April to October, depending on volunteer availability
Tambo Dam and Parklands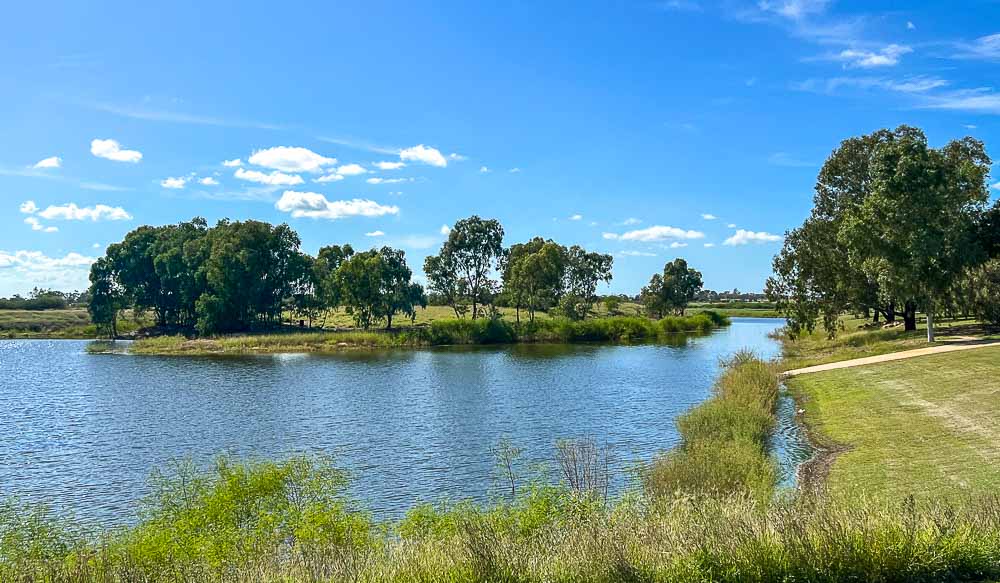 If you have a full day to spend in Tambo, consider taking a picnic at the Tambo Dam. This is a bird lover's dream, with an array of birds to keep you entertained, including black swans, cygnets, pelicans and brolgas, depending on the time of year you visit.
For the early risers, the Tambo is the perfect place for watching the sunrise, as the sun reflects across the water as it rises. There is also a great path that winds around the area and also connects with the Coolibah Walk mentioned below.
As well as loads of grassy space for a picnic, there are also free barbecues for use. There is also a boat ramp here.
Location: Landsborough, Tambo
Coolibah Walk
As mentioned above, the Tambo Dam and Parklands links up with the Coolibah Walk. This is a lovely nature walk that winds along the banks of the Barcoo River. The walk is well signposted and starts from the dam, where you'll find a gravelled pathway that leads to a path along the northern side of the river bank and then heads back into town.
Depending on the time of year you visit, the river may or may not be flowing. It flows steadily during the wet season, then becomes various smaller waterholes during the dry season. These waterholes are popular with locals for swimming and fishing.
A popular time to take the walk is early morning or evening when the area is alive with birdlife. You can also take a small detour to visit the memorial at the Qantas Crash Site (find out more about this below).
Location: Dawson Development Road, Tambo
Qantas Crash Site
Unfortunately, Tambo is also home to the very first Qantas plane crash. The crash occurred on 24 March 1927, when the mail plane was on its regular route between Charleville and Mt Isa. In addition to the pilot, there were two passengers on board, with all perishing in the crash.
A memorial can now be found at the site. More information about the crash, as well as some relics, can be found on display in the Tambo Heritage Precinct.
Location: Dawson Development Road, Tambo
EE Parr Park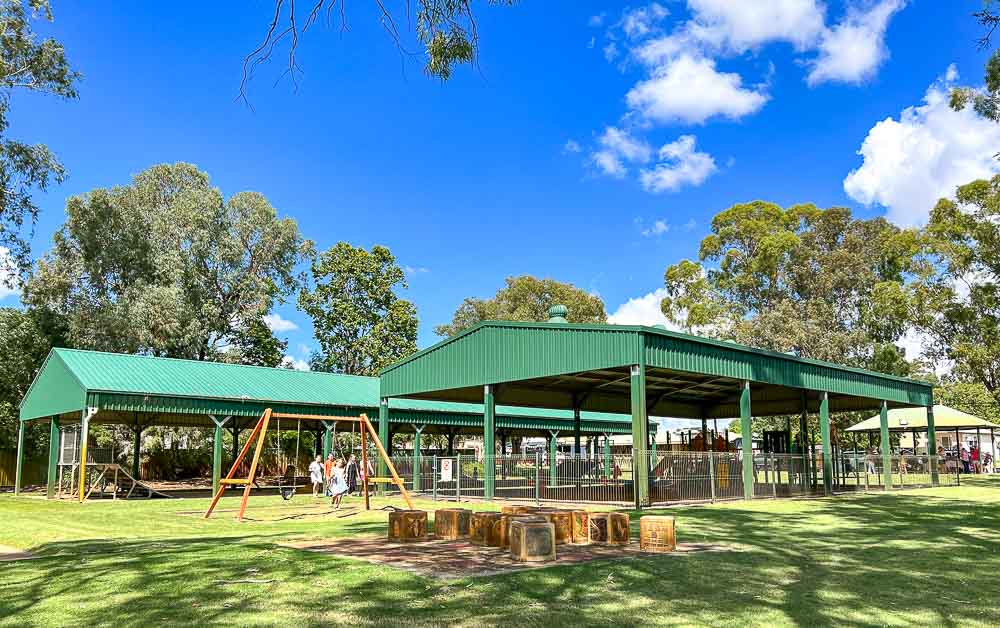 For families with little ones, the EE Park Park has a great little playground area, as well as being another good spot for a picnic. In addition, there is a skate park and a half basketball court for the older kids, making it the ideal place to let the kids burn off some energy.
The park also has free BBQs and shaded picnic areas.
Location: 27 Arthur St, Tambo
Grassland Art Gallery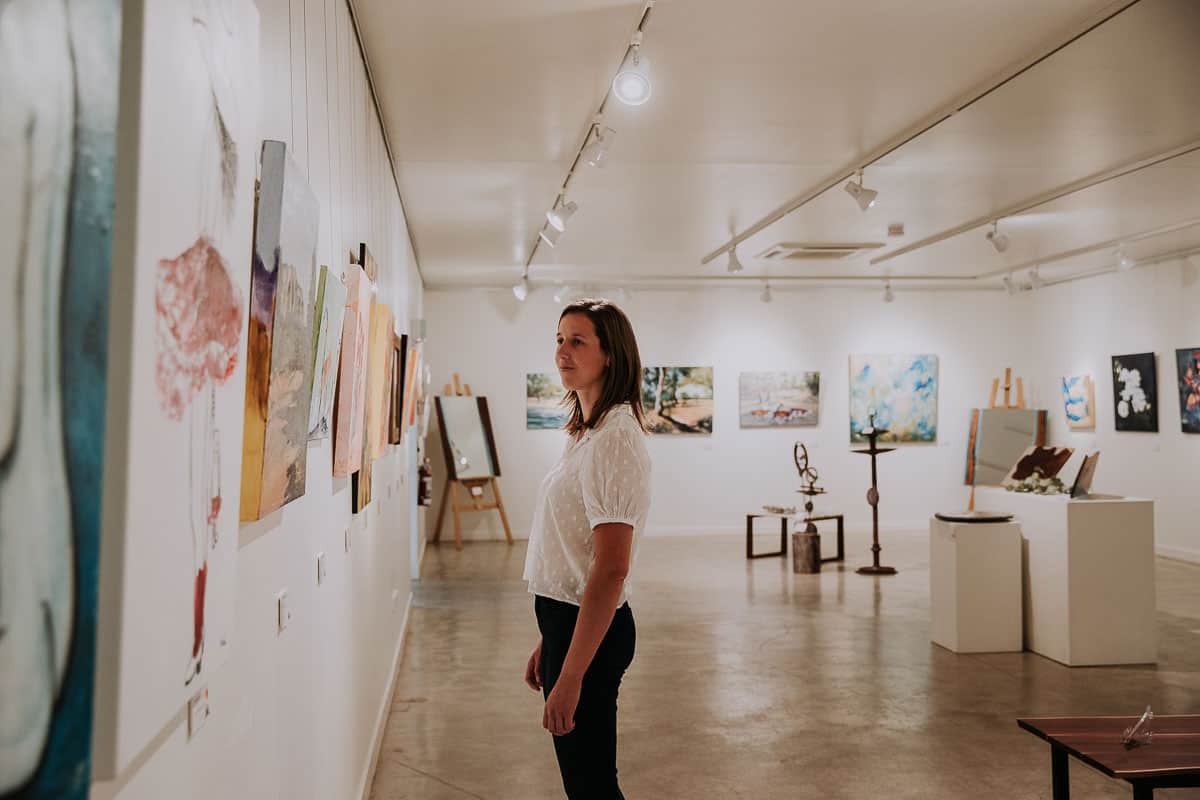 Image Credit – Tourism and Events Queensland
For those interested in art, check out the Grassland Art Gallery. This contemporary art space has some great art on display from local and regional artists. The art on display changes regularly, so it's well worth another look even if you've visited before.
Between the gallery and nearby Cindy's Coffee & Gifts is an excellent courtyard where the entire family can relax. Mum and Dad will appreciate a coffee, while the kids will enjoy the complimentary board games.
Location: 30 Arthur St, Tambo
Time: 8.30 am to 4.45 pm on weekdays
Price: Entry is free
Ben's Chicken Races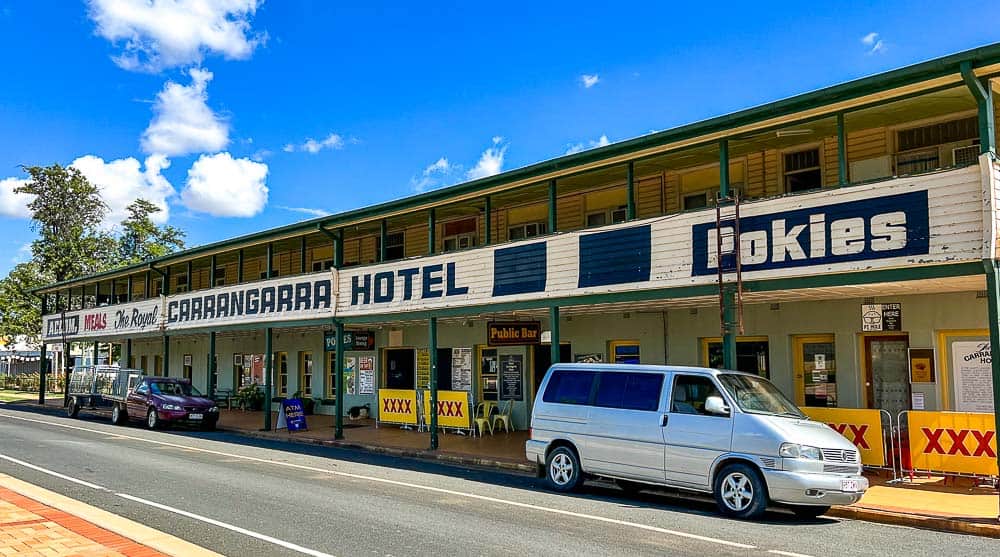 If you happen to be in town at 5.15 pm between May and October, head to the Royal Carrangarra Hotel for a unique experience. Each afternoon, Ben the chook racer will introduce you to his chooks and provide some commentary about their racing form. An auction will even take place where the highest bidders will have naming rights to one of these brightly coloured chickens for the duration of the race.
Each race includes eight chickens, who compete while running after a cart filled with some delicious food. The first chicken to cross the finishing line is crowned the winner.
All money raised throughout the event is donated to the Royal Flying Doctor Service.
Location: Royal Carrangarra Hotel, 25 Arthur St, Tambo
Time: Nightly at 5.15 pm – May to October
Tambo Aquatic Centre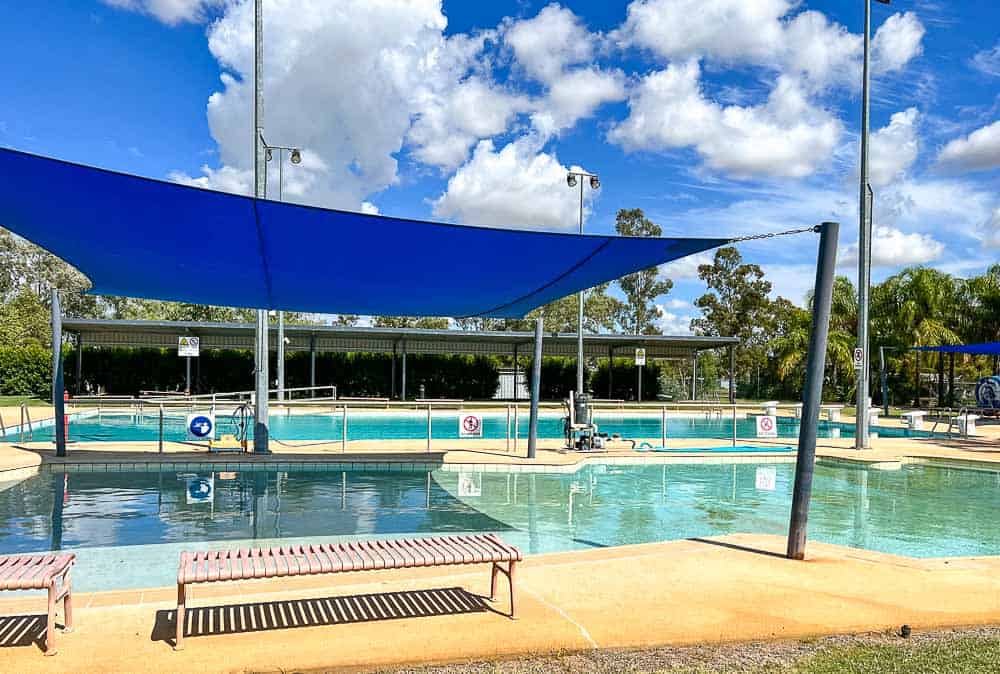 If you and the kids need somewhere to cool off, then the Tambo Aquatic Centre is the place to be. Nestled among palm trees and manicured lawns, you'll find a 25 metre pool and a wading pool for the tiny tots.
Even better – entry is free!
Location: 33 William St, Tambo
Time: Open daily during the warmer months from 6.30 am to 9 am and 3.30 pm to 6 pm most days, Wednesdays and Sundays 3.30 am to 6 pm and Saturdays 10 am to 12 pm and 3.30 am to 6 pm.
Tambo Accommodation, QLD
There's not a huge amount of options in terms of Tambo accommodation. However, all kinds of accommodation are offered, including budget pub rooms, spacious motel rooms and places to pitch a tent.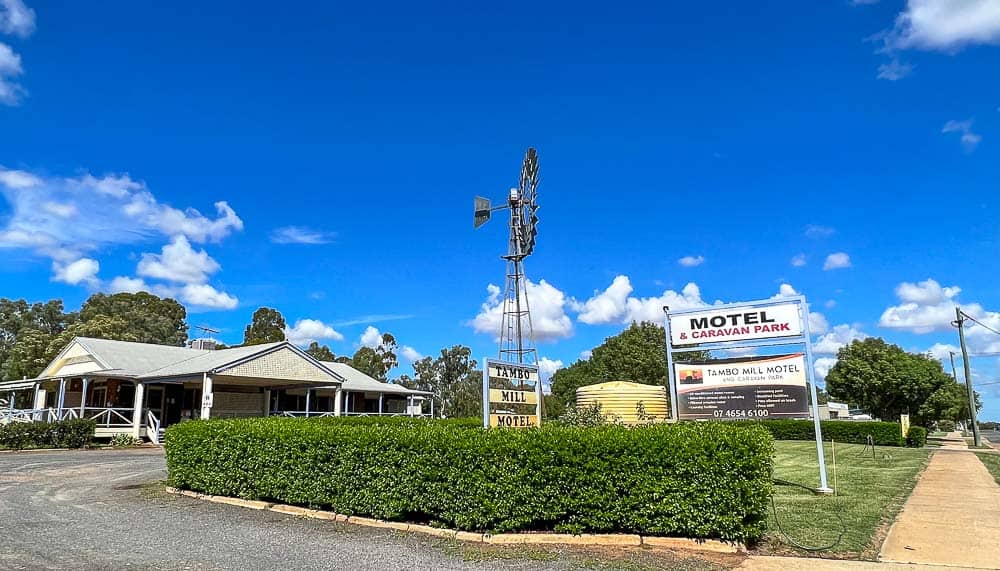 Whether you need to park up the van or a room for the night, the Tambo Mill Motel and Caravan Park has something for all kinds of travellers. This Tambo Qld accommodation is centrally located within walking distance of all the town offers and has great facilities, including a swimming pool.
The property offers 18 rooms, all of which have air conditioning, TV, tea and coffee making facilities, a microwave and a private bathroom. Families are well accommodated in rooms that can sleep up to four people, with a queen bed and two single beds. In addition, there are 21 powered sites on the property and unpowered camping sites for those with a van or camper trailer.
The property also has laundry facilities, free wifi, BBQ facilities and, of course, the lovely swimming pool, which is perfect for the kids after a long day in the car or sightseeing.
This would be our recommendation for families visiting Tambo. Click here for a full review of the Tambo Mill Motel and Caravan Park.
Click here to book the Tambo Mill Motel and Caravan Park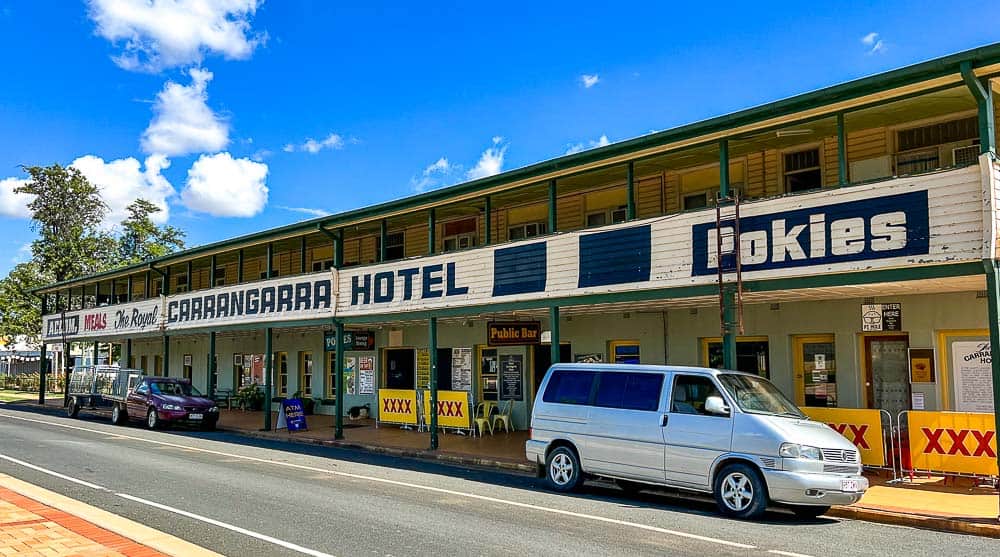 Located in the centre of town, the Royal Carrangarra Hotel offers travellers good old fashioned pub style accommodation. Accommodation here is cheap, with a family room costing around $79 a night.
The hotel first opened in 1863, earning it the title of being the oldest licensed site in Central West Queensland. Although the current building is not the original, the pub has been destroyed by fire not once but three times – the last being in 1954.
Rooms are basic but comfortable, coming with a double bed and two single beds and access to a shared bathroom.
The Royal Carrangarra Hotel also offers great value meals and is home to Ben's Chicken Races from May to September.
Click here to book the Royal Carrangarra Hotel
Tambo Caravan Park
Just north of the town but still within walking distance is the Tambo Caravan Park. This park offers both powered and unpowered sites suitable for caravans, campers and motorhomes.
All parks' sites are grasses and facilities include BBQs, laundry and a cafe. Pets are welcome too.
Tambo – Our Verdict
Tambo is a great little town to stop for the night, with just the right amount of things to see and do. If you need somewhere to rest for a few days to catch up on work or do some laundry, it offers all the necessary facilities and enough to keep the kids busy.
To see how we spent our night in Tambo – click here. This will take you to our detailed itinerary, which shows you day by day how we spent just over two weeks exploring the dinosaur trail in outback Queensland.
___________________________________________________________________
Hopefully, you found this guide to Tambo helpful. We also have other outback guides on places such as Barcaldine, Longreach and Winton.