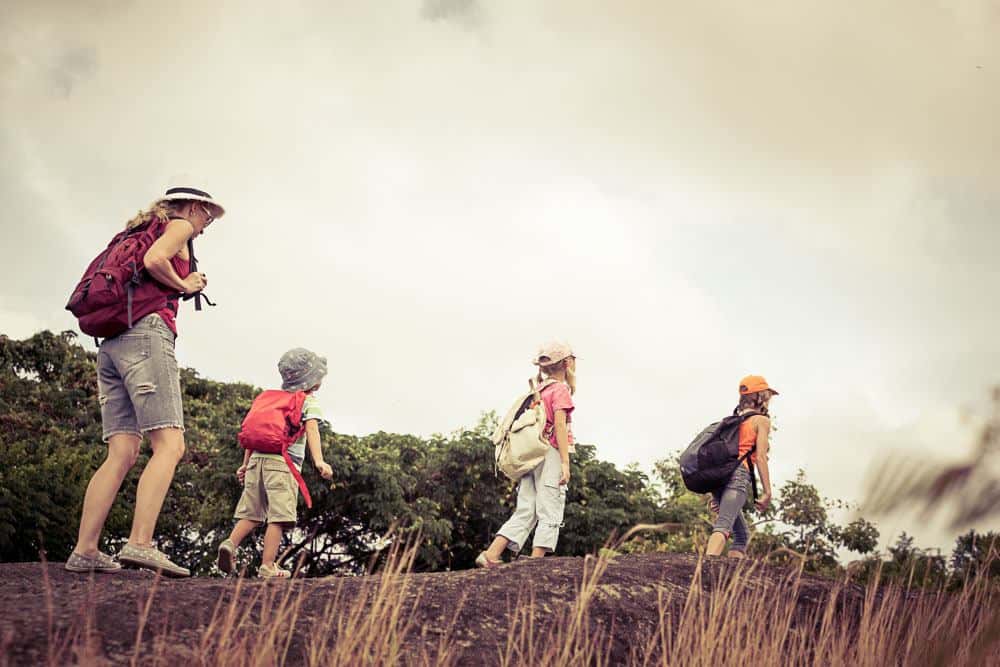 Family trips can help you reconnect with your family. From kids having to go to school to parents having to work all day, it can be pretty easy to lose touch with each other. However, family trips are often costly, and the thought of you having to spend a lot of money to organize the journey might be exhausting.
Luckily, there are plenty of ways to go on a budget family trip. Even better, you do not necessarily have to pay less at the expense of comfort. As long as you can be savvy enough to pick the right accommodation, travel at the right time, and cut unnecessary costs, you can enjoy the trip without any discomfort.
Here are some insights on making your family getaway budget-friendly:
Travel In the Off-Season
Almost everyone wants to travel on long weekends or during the holidays. Since businesses in the hospitality industry understand this, they will tend to raise their prices during the peak season to cater for the demand. Not only will accommodation be expensive, but it might also be more costly to find places to visit as a family.
Even worse, the crowds of people that travel during the peak season will make your trip less enjoyable. Instead, travel during the off season to enjoy fewer crowds and lower prices. Of course, the off season comes with some downsides such as borderline unfavorable weather. With the right attention to detail, however, you can travel to spots that will not be affected by such disadvantages.
Be Flexible With Meals
In case you happen to have some coupons from some of your favorite chain hotels, be sure to carry them during the trip. This will be especially helpful if these restaurants do have branches in the areas you will be traveling to. Also, you should seek accommodation from hotels that offer free breakfasts as this will help cut costs.
Since lunch tends to be one of the slowest business hours for local restaurants, most will offer attractive deals to invite the locals. If you must have eat-outs, do so during lunch times to enjoy the low food prices. Furthermore, you will get the meals at a pocket-friendly price, often meant for the locals.
As for taking meals from your rooms, make orders on the go. This way, you will cut the cost of tipping the room service attendants. Lastly, carry your snacks to avoid having to buy from local stores. However, it is wise to ensure that your hotel has no policies against outside foods.
Buy a Local Sim Cards
Communication can get expensive when on a family vacation, but it is something that you cannot do without. Other than having to call back home, you will need to be in constant communication with each other. To be safe, ensure that every family member has a way to communicate with you during the trip.
While visiting coffee shops to use their WiFi might seem intuitive, it can be costly considering that you will have to pay for drinks during every visit. Besides, public WiFi tends to be quite unsafe. You can look for accommodation with WiFi access, but this only cuts the cost of communication within the hotel.
Sure, there is always the idea of traveling with gadgets to extend your room's WiFi, but it might be uncomfortable if you want to travel light. Consider buying local sim cards to make communication within your new location cheap. Additionally, you can ask locals about the best ways to use sim cards and save extra cash. In most cases, communication service providers tend to tailor their services to the typical budget of the locals.
Be Flexible with Transportation
Once you lock in the dates of your family trip, start hunting for air tickets or identifying transport options. This is because air ticket prices might increase during the last minute. Alternatively, you might have the option of taking a road trip to your ideal location, but you have to account for all hidden costs.
Other than fuel costs, you have to factor in parking fees, accommodation for the night, and even toll fees. If the costs of a road trip will be lower than taking a flight, then this will be the better options. Besides, it will allow you more time to bond as a family. Make sure that the route you are to follow is safe enough for traveling with kids.
If you are traveling outside the country, the cheapest option might be to use public transportation when moving around. It will also offer you a chance to interact with the local communities and experience their way of life. While it will be cheaper than luxury transport, it should be the last option if it will be unsafe for your family to use it.
Cutting cost should only be an option if it can coexist with comfort and convenience. The more research you can commit to your location of travel, the easier it will be to cut cost. You can prepare for your trip by looking for ways to stretch your budget beforehand like casually using coupons and discounts to reduce your monthly expenditures to increase your trip budget. Consider the tips above to bond more as a family without breaking the bank.